The smartphone revolution has turned everyone into a photographer, from folks snapping selfies on vacation to Instagram influencers with thousands of followers. iPhones are a popular choice for photographers because iPhone cameras take amazing photos. If you're just starting out with iPhone photography, we've got some surprising tips that every beginner should try.
What is iPhone photography, aka iPhoneography?
You don't need to be a skilled photographer to take amazing photos on your iPhone — a pastime also known as iPhoneography. In fact, the iPhone camera is so easy to use that beginners will love experimenting with it.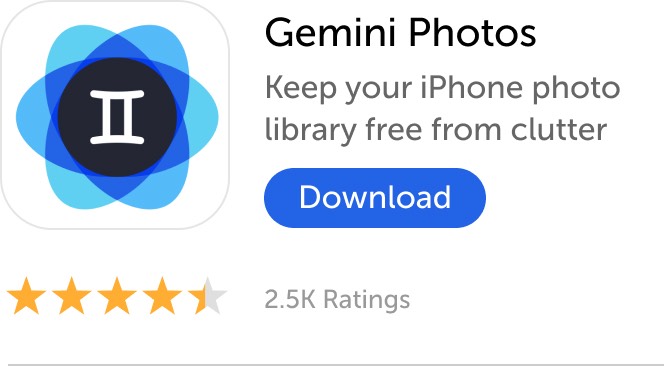 Can you be a photographer with an iPhone?
iPhones take incredible images, but it's up to the photographer to find a suitable subject, create a striking composition, and maintain a steady hand to ensure a sharp image. With each new iPhone release, the camera gets better, but there are still a few limitations to shooting with an iPhone compared to shooting with a DSLR.
A DSLR will be better at capturing distance, as well as changing shutter speed and aperture, and the overall resolution will be higher. Nevertheless, iPhones are more than adequate for most novice photographers, and there are even photographers who make a living shooting exclusively with an iPhone.
10 cool iPhone photography tips you might not know about
Using your iPhone camera couldn't be easier. Open the Camera app, point your camera at your subject, and tap the shutter. Impressive software and a powerful processor will ensure that your photos look good straight out of the camera. You can, however, take steps to make your photos even better. Here are some of our favorite iPhone photography tips to improve your shots.
1. Hold your finger on the screen to lock focus
When you frame a shot with your iPhone, the camera will work its magic to set the focus automatically. This feature is useful, but it's not perfect. If you want to ensure that the camera focuses on what you want it to, you'll need to use the lock focus feature. Point your camera at your subject and press your finger on the area you want the camera to focus on. Hold your finger until the focus locks in place. You will see AE/AF Lock on the screen. Tap the shutter button to take a photo.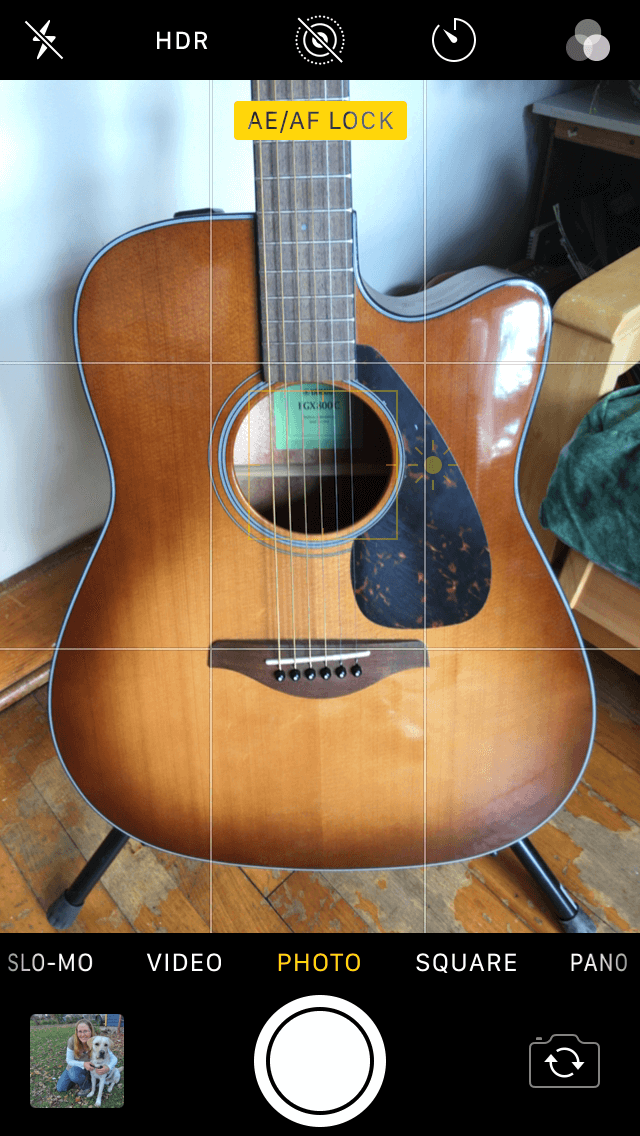 2. Use the on-screen slider to change your exposure
When you use the Auto Focus Lock by holding your finger on the screen, you also bring up the Auto Exposure slider. It will appear next to the Auto Focus box on your screen when you are taking a photo. To adjust the exposure level, simply drag your finger up or down on the slider to make it brighter or darker. When you hold your finger down on the yellow box, it will lock the focus and the exposure you've set.
3. Snap your photo with the volume button to reduce camera shake
Using that big white shutter button on your screen is easy and useful, but it also tends to introduce camera shake when taking a photo, making your photos blurry. Did you know that instead of snapping a photo with the shutter button, you can use the volume button on the side of your iPhone to snap a photo?
This will help you keep your iPhone steady while taking a photo. For even more control, use the volume control on your earbuds as a shutter release or invest in a remote shutter so you can keep your camera super still when taking a photo.
4. Use burst mode to take action shots
Looking for that perfect action or wildlife shot? Ensure that you capture it perfectly by using burst mode on your iPhone, which will take a series of shots, allowing you to pick the best one later.
If you are using a pre-iPhone 11 model, simply hold your finger down on the shutter or the volume control to shoot continuously. If you are shooting with one of the iPhone 11 models or newer, you'll need to swipe left on the shutter button before holding it down to take a series of photos. The number of photos taken will appear in the shutter button.
5. Create depth using leading lines in your composition
There are many ways that you can compose your scene to make a more interesting photograph, but one of the most effective methods is to use leading lines in your photography. To do this, look for lines within your scene that will draw a viewer into your shot. Leading lines can be roads, rivers, fences, shorelines, or architectural lines. Once you start looking for them, you'll see leading lines wherever you go. If you want to learn more about composition, check our post about photography composition rules.
6. Use a tripod for sharper images
We mentioned earlier that when you tap the shutter button, you sometimes add a slight shake to your iPhone, which makes for a blurry photo. When taking selfies and simple snapshots, your photos will come out great when you point and shoot while holding your phone. But when it comes to taking trickier shots, like low-light photos, action shots, or photos of moving water, you may want to invest in an iPhone tripod to eliminate camera shake for sharp-as-a-tack images.
7. Use your iPhone's compass to set up shots on your tripod
When using a tripod to take sharp images, you'll also want to make sure your camera is level so that your photos aren't crooked. To do this, quickly open your compass app before framing your shot. Adjust your phone so that the small plus sign is perfectly aligned with the vertical line on the compass. Now you can open your Camera app to shoot your photo.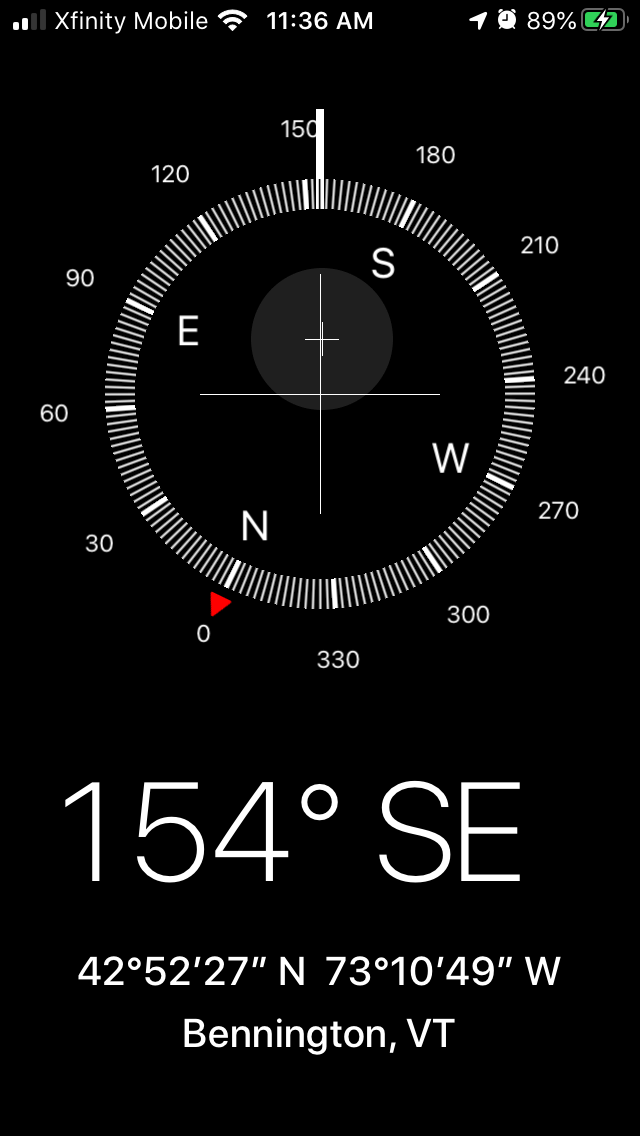 8. Look for an anchor in your composition
Composition anchors are especially useful in landscape photography, either to show a sense of scale or to highlight a pop of color within the frame. Vast scenes can be grand and beautiful, but finding an angle that shows a flower in the foreground will provide your viewer with more interest. Nothing beats an ocean sunset, but an expanse of water and sand can be boring. Look for a sailboat or a seagull to anchor your composition and make for a more interesting shot.
9. Capture outside the frame
If you're taking a photo with iPhone 11, iPhone 11 Pro, iPhone 11 Pro Max, and newer models, your camera allows you to capture the scene outside your frame for better compositions. If you have this feature turned on in your Settings, your camera will automatically adjust your photo for the most striking composition. A blue Auto badge will appear in the corner of any photos that have been automatically edited in this way.
If you want to apply further edits, you'll see that content taken outside the frame appears when you use the crop, straighten, or perspective tools in the Photos app.
10. Look for unusual angles and perspectives
Most photographers automatically hold their cameras at eye level to capture a scene in front of them. While this is perfectly acceptable, you can instantly add interest to your photos by shooting from above or below your subject. Buildings look larger and more imposing when shot from a worm's-eye perspective, and images shot from above lend a whole new perspective to the scene. Before you snap your photo, consider all the angles and find the one that creates the most interest for your viewer.
iPhone photography is simple, but mastering the craft requires practice — not only with your camera settings and tools but with composition and lighting. Use the iPhone photography tips outlined in this article to help you get started taking amazing images with your phone. Also, you might be interested in our amazing guide on food photography with an iPhone.