Sharing photos on Instagram is a great way to connect with friends, followers, and other photographers, but it's not the only way. If you feel like throwing in the towel on Instagram but still want to share your work with a community, you're in luck. There are other visually rich Instagram alternatives worth exploring.
Why you might consider an Instagram alternative
Has Instagram become a dark cloud in your social media life? This Facebook-owned giant of a platform is beloved by many — and despised by others. What started as an organic solution for sharing photos with friends and family back in 2010 has morphed into a tech giant. And when Facebook acquired Instagram in 2012, it created a social media monopoly.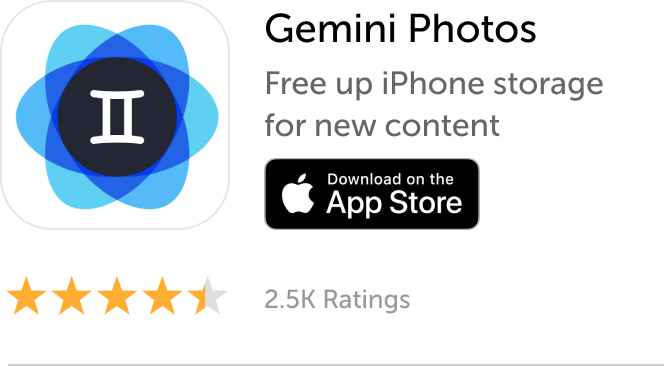 That alone may be reason enough to leave Instagram behind, but users have also complained about plummeting Instagram engagement due to an algorithm that favors massive accounts and sponsored posts over building community. Another red flag for users is the platform's intrusive privacy policy. Not only can Instagram record, track, and share your personal info, but they also have access to your camera and microphone, and a nonexclusive right to any content that you share.

The 7 best alternatives to Instagram right now
Despite all this, Instagram may still be everything you've been looking for in a photo-sharing platform. But if it's not, we'd like to suggest some Instagram alternatives. Here are some visual-based social media platforms that will help you cut ties with Instagram.
1. VSCO: Say goodbye to social proof
While VSCO is primarily a photo editing app known for its unique collection of filters, it also includes a popular social media network. The layout is very similar to Instagram — you scroll through a feed and follow photographers who inspire you. VSCO also makes use of hashtags and has a Discover feed that is similar to Instagram's Explore page. VSCO does not include all of the many social aspects of Instagram (like Stories, Reels, and IGTV) but instead focuses exclusively on editing and sharing photos.
Notable differences between the two platforms are (a) your likes and followers aren't made public, so you can follow and like whatever you want without the pressure of social proof, and (b) there's a cool Try Filter button under many photos so that you can emulate a certain style or experiment with it.
2. 500px: For serious photographers who want to share their craft
Unlike Instagram, which puts a huge focus on the social aspect of the content you're sharing, 500px is geared more toward photographers who want to share their craft with like-minded artists. As you already know, without followers on Instagram, you will see very little engagement on your posts. The 500px algorithm, on the other hand, encourages users to like your work and follow you based on the quality of your photography, not your social status.
The free version of 500px limits how many uploads you can add in a month. The premium subscription is $.99 a month and allows for unlimited uploads.
3. VERO: A throwback to the chronological feed
VERO claims to be a social media platform without ads or even an algorithm, which means you will see the posts of your followers in chronological order. And because VERO is a subscription-based service, it is able to offer its platform for use without compromising your privacy.
The VERO feed is similar to that of Instagram in that you can post photos and videos, follow people who inspire you, like posts, and leave comments. VERO also allows you to share books and movies to your feed, choose different audiences for content sharing, and repost the content of others. While VERO is free for the time being, the platform has announced that it will be moving to a subscription model to maintain an ad-free environment.
4. Steller: Instagram stories on steroids
Steller is an all-in-one platform that allows you to share your stories with the world. The app includes beautiful graphic layouts so you can customize your photos, videos, and text so that it stands out. Like VERO, there is no Steller algorithm, so you will see posts in chronological order. You can also share outbound links in your Steller posts, making it a great tool for bloggers or online entrepreneurs.
Many Steller users think of the platform as a mini-blogging platform with a strong visual appeal. The Steller app is free, but some of the design elements include in-app purchases.
5. TikTok: For users who are all about video
TikTok is a wildly popular video publishing app with a huge following. The app doesn't currently offer long-form video sharing. Instead, users share 15-second videos, which are usually set to music, or longer 60-second videos. While Instagram shows followers a slice-of-life peek into someone's online world, TikTok primarily posts standalone videos for entertainment value.
TikTok is currently one of the most downloaded apps in the world, and its user base continues to grow. If you find yourself posting numerous videos online, you may want to give TikTok a try.
6. Flickr: A photo portfolio site with a social component
Believe it or not, Flickr has been around a lot longer than Instagram, making it one of the strongest contenders among Instagram alternatives. The platform began as a photo-sharing app back in 2004, and while Instagram is more popular, Flickr is still a great choice for sharing your photography. Unlike Instagram, Flickr is more like a photography portfolio — you can upload any photos of any dimension to albums, and you aren't limited by an algorithm that rewards you for posting a single photo at a time.
Flickr lets you control the privacy setting on every photo and is more focused on the quality of the photography than the social aspects of the platform. On Flickr, you are more likely to share the technical specs used to capture your photo; on Instagram, you're more likely to share what you had for lunch. Big difference. Flickr is free to download, but advanced users will want to pay extra for the premium subscription, which allows for unlimited photo uploads.
7. Behance: Social media for serious creatives
Behance isn't just for photographers. It's a social sharing platform for all types of creators, including graphic designers, illustrators, architects, and crafters. With Behance, you can browse the creative work of thousands of artists, build mood boards to inspire your own work, and share your own projects. Behance is used by many as a professional portfolio site and can even be leveraged for career advancement.
With Behance, you can follow your favorite creatives and upload your best work. The search function allows you to search for images, projects, mood boards, people, and galleries.
Whether or not you love Instagram, it's nice to know what else is out there, especially if your needs extend beyond traditional social sharing. If you're a creative looking for something new, we urge you to try out these Instagram alternatives for a fresh look at what social media can do for you. And if you're also looking to switch from TikTok to something else, check out these TikTok alternatives we like.