As much as we love posting content to our virtual worlds, there's something a bit different about having a tangible picture you can hold in real life. If social media exists to help us visually document our lives, it makes sense that we'd want to have some of those happy moments printed out every now and then.
Whether you're creating a gallery wall of your favorite Instagram images or selling prints as a part of your photography business, everyone can benefit from learning how to print Instagram photos. In this guide, we'll go over everything you need to know about Instagram prints, including how to download them and the best sizes to order for top-quality photographs.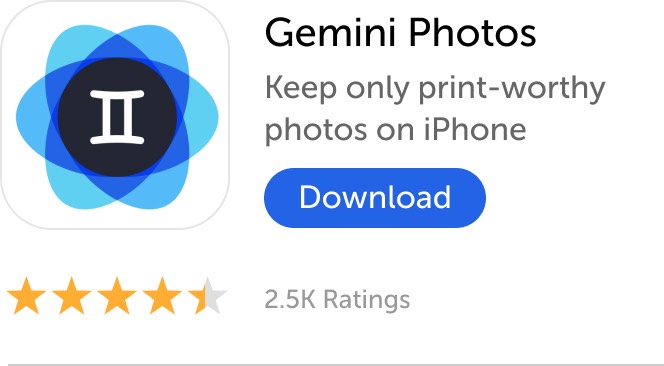 How to print Instagram photos on your home printer
If you have a home printer, you're in luck. Printing Instagram photos from a home printer is one of the easiest ways to get hard copies of your favorite images. In this section, we'll outline how to do just that.
How to download Instagram photos to print
The first step to printing out your Instagram photos is to download them. Thankfully, the app makes saving your photos to your iPhone Camera Roll as simple as enabling a single setting.
Here's how to automatically download your Instagram photos:
Open your Instagram app.
Press the profile icon at the bottom-right of the screen.
Press the three horizontal lines at the top-right of the screen.
Navigate to Settings > Account > Original Photos.
Toggle the Save Original Photos option on.
When you turn this setting on, Instagram will automatically save everything you post to your Camera Roll, and this includes past photos as well. If your Camera Roll is connected to multiple devices — such as a MacBook or an iPad — then the images will be accessible there, too.
How to print photos from your iPhone
Now that all of your Instagram images are downloaded, it's time to print them. For the purposes of this guide, we'll show you how to print images from your iPhone using AirPrint:
Open your Camera Roll
Navigate to the photo you wish to print.
Press the share button on the bottom-left side of the screen.
Scroll down and select Print
Press Select Printer.
Select your printer from the list.
Adjust the number of copies you want.
Press Print.
Not only is it important to have a printer with AirPrint capability, but it's also crucial to print using the right kind of paper. Fortunately, high-gloss photo paper comes in a variety of sizes and is available online and in most office retail stores.
What is the best size to print Instagram photos?
The best size for printing Instagram images depends on the types of photos you post.
For example, if your image is cropped into a square, then the best size is 5 by 5. For a portrait, however, it's best to go with 5 by 7. If it's a landscape shot, print in 4 by 6. And if you're printing an older Instagram photo — as in, before there were multiple size options — your best bet is a 4 by 4.
Can I print someone else's Instagram photos?
Not without their permission. Printing someone's Instagram photo without their consent violates copyright law. To avoid any legal implications, it's wise to obtain the original photographer's permission in written form.
How to print Instagram photos using apps
Don't have AirPrint or an AirPrint-capable computer? No problem. There are plenty of photo printing apps available that will print your Instagram pics for you and deliver them to your doorstep.
Print Studio: Print your Instagram photos as photo books
Whether you want some classic prints to show off in a frame or a full-on photo book to give a gift, Print Studio is a great app for printing Instagram images.
Free to download, the app offers classic prints that start at $18 for a set of 24 prints. You can choose from tons of different sizes and finishes, giving you a variety of ways to enjoy your Instagram posts in real life.
Once you decide on the kinds of photos you'll be printing, all you have to do is upload them to the app and place an order. They'll then be printed and delivered to your front door.
Artifact Uprising: Unique ways to display your photos
Looking for a creative way to print and display your favorite Instagram images? Then Artifact Uprising will be your new favorite app.
Free to download in the App Store, Artifact Uprising is known for high-quality prints and unique designs. You can create photo books, framed gallery walls, and even wood block prints.
The cost per product is more expensive than other apps because it usually includes a frame or some other way of displaying the image.
FreePrints: Print your Instagram photos for free
Perhaps one of the best basic (and cheapest) apps for printing photos is FreePrints.
Simple, easy-to-use, and free to download, FreePrints allows you to print 85 4-by-6 photos for free each month. You do have pay for shipping, as well as any additional prints or sizes, starting at $0.69 per print.
The app allows you to select photos from your Camera Roll, as well as social media apps like Instagram and Facebook.
How to order Instagram prints online
If you don't want to go the iPhone route, there are plenty of options for ordering your Instagram prints online through your desktop.
Printer Pix: Order simple Instagram prints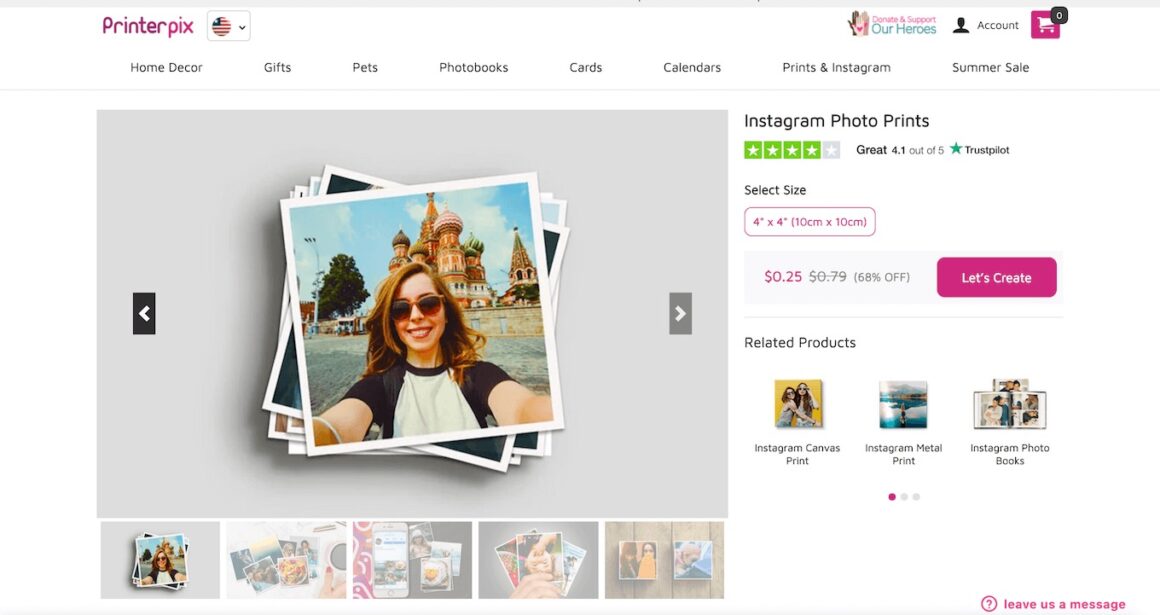 Printer Pix is a great way to order simple, classic Instagram prints online. Square 4-by-4 photos start at just $0.25, making this site a budget-friendly option.
In addition to classic prints, Print Pix also lets you print your photos on canvas, metal, and even pillowcases. After you download your images to your computer, just upload them to the website and place your order. They'll be delivered straight to your door.
Social Print Studio: High-quality Instagram prints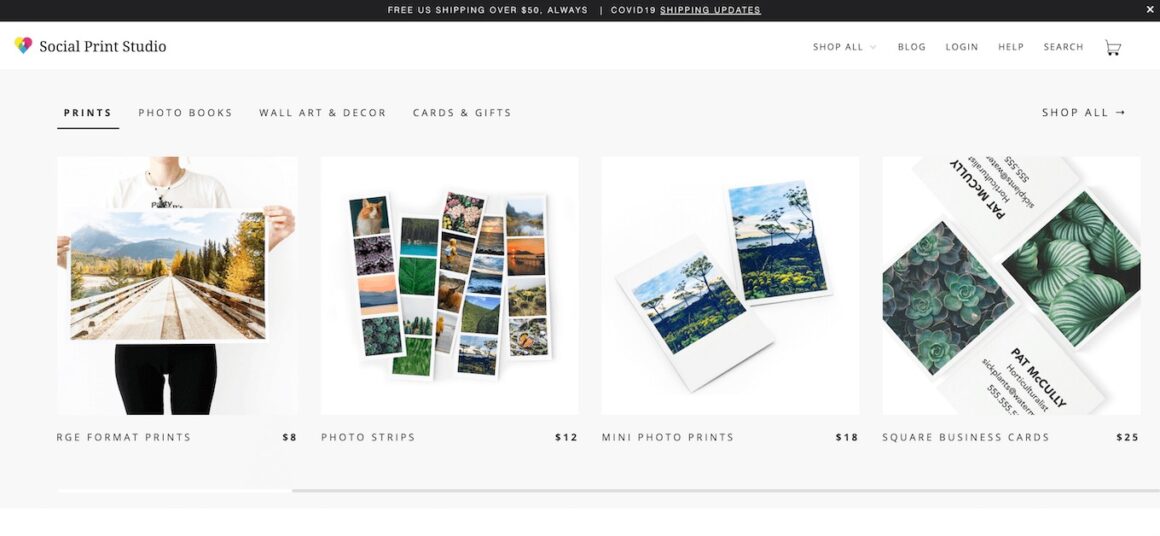 With a wide variety of classic prints, large-format prints, and even photo strips, Studio Print is the best option for high-quality photo printing and delivery. Prints start at $8. They also provide options for display boxes, frames, and even business cards.
Persnickety Prints: Low-cost prints with delivery

Known specifically for its Instagram prints, Persnickety Prints gives you multiple options for printing your photos. You can adjust the border, add a retro frame, or create a fun memory page collage. Also a great budget-friendly option, prints from Persnickety Prints are affordable and delivered right to your door.
Printing your Instagram photos has never been easier thanks to the help of AirPrint and a few third-party tools. Just follow a few quick steps, and you'll be flipping through your photos — by hand — in no time.