There is much to love about Instagram, especially if you're passionate about taking photos and videos. It can be discouraging, however, to spend hours taking and editing a beautiful photo and more time writing the perfect caption, only to have your post buried with very little Instagram engagement. It's true that the Instagram gods are fickle and hard to please, but there's still hope! Here are some easy Instagram engagement hacks that you can use so that more people see and respond to your posts.
Understanding your Instagram engagement rate
So, what exactly is considered engagement on Instagram, and why does it matter? The answer depends on who you ask, which makes it much more complicated than you'd think. Let's take a deep dive into Instagram engagement so you understand exactly what you need to do to increase it.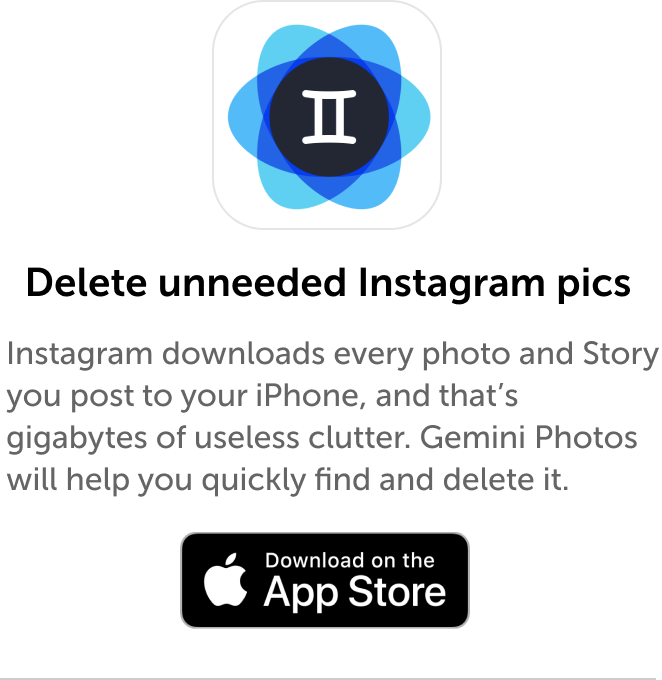 How does engagement work on Instagram?
Most Instagram experts agree that whenever someone interacts with your account, whether to like, comment, or save, it's considered engagement. The more people engage with your posts, Stories, and Reels, the more visible your content will tend to be on Instagram. Why? Because Instagram wants people to stay on the app, so it shows people the content that has proven to be popular to keep them scrolling.

How important is Instagram engagement?
These days, engagement on Instagram is more important than ever, and the more engagement you have, the better your account will do in the long run. Here's how it works: When you create a post, Instagram will show it to about 10% of your followers. If it receives enough engagement to be deemed a popular post, Instagram will show it to more people. The more engagement it receives, the more people will see it. That means that the only way to get your posts seen is to have great engagement or to pay to promote your posts.
How to check your Instagram engagement
There are a few different ways to check your engagement rate on Instagram, but we're going to stick with the easiest. Using this method, you can check the engagement rate of any post on Instagram — your own or that of a competitor or colleague.
First, add up the total number of likes and comments, then divide the total by your number of followers. Take that total and multiply it by 100 to get a percentage.
What is a good engagement rate on Instagram?
According to the annual Social Media Industry Report put out by Rival IQ, the average engagement rate on Instagram was just .92%, so anything above that rate is considered good. Keep in mind that some posts will do better than others; the key is to keep an eye on what works for your audience so that you can continue to keep your followers engaged.
Why is my engagement rate so low?
There are only so many impressions to go around on Instagram, and the platform has become increasingly competitive as it tries to keep all of its users engaged, so the first thing you should know is that your engagement is low because Instagram has changed its algorithm to prioritize its paying clients. That doesn't necessarily mean that you have to pay to get decent engagement. Here are some additional reasons why you may not be seeing the Instagram engagement you deserve. It's possible that you are:
Active when your followers are not online
Not using hashtags strategically
Posting either too much content or too little
Not engaging with your audience
Not posting what your followers want to see
How to increase Instagram engagement
Now that you know a bit about Instagram engagement and why it's important, let's take a look at ways you can improve it.
Hack 1: Find out when your followers are online and post then
As stated above, when you post to Instagram, the platform will start off by showing it to around 10% of your followers — that is, those of your followers who are currently online. The engagement your post receives during the first hour will determine how many more people Instagram shows it to. If you want the odds to be in your favor, the best course of action is to post when your followers are online. You can use Instagram Insights to find the best time to post.
Open Instagram and navigate to your profile.
Tap on the three horizontal lines in the upper right to open the menu.
Open Insights.
Tap Total followers.
Scroll down to Most Active Times to see the days and times when your audience is engaging with Instagram.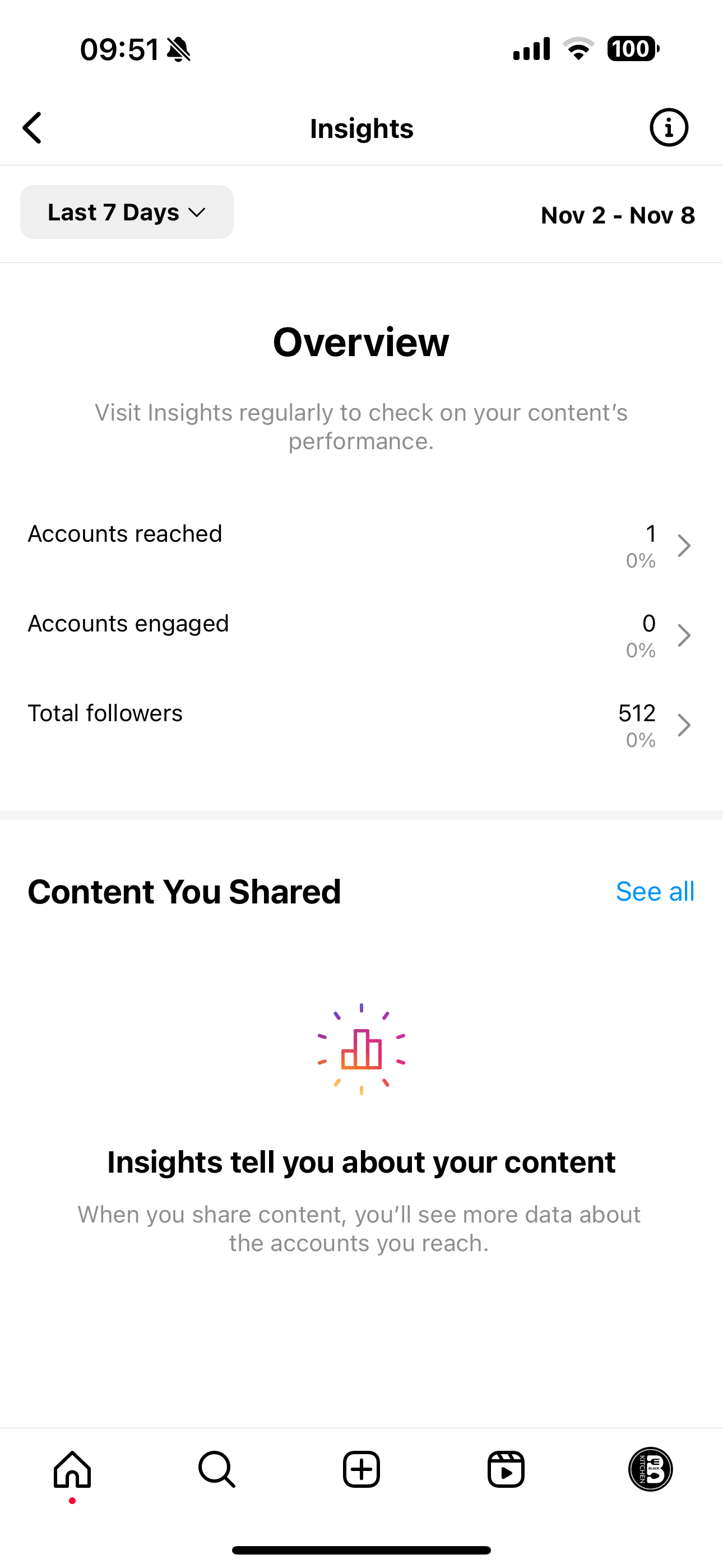 Hack 2: Use hashtags strategically
Hashtags are an important part of your Instagram strategy because they enable your posts to be seen by people other than the accounts that follow you. The secret is to use hashtags that are relevant to your post but aren't too general. Hashtags like #love and #pretty will not help you increase your Instagram engagement. Instead, you should do some research and follow hashtags that others are using within your niche.
Really popular hashtags that have been used millions of times may not pay off unless your account is already really big. Instead, look for hashtags that have been used between 100,000 and 500,000 times. If you mention brands, find their hashtags and use them. If your post is location-based, use whatever hashtags are relevant for that place. Popular hashtags are always changing, so keep an eye on your favorites by following and interacting with them on Instagram.
Hack 3: Don't repeat the same hashtags for every post
In order to make adding hashtags easier, you can save your favorites in the Notes app on your iPhone. This will save you a lot of time, but it also comes with a word of warning: If you use the same collection of hashtags on every post, Instagram is likely to think of your posts as spammy and won't show them to as many people. If this happens, your Instagram engagement will suffer, so be sure to change up the hashtags you use for every post. Of course, there can be some repeats, but aim for 50% of your hashtags to be different from your previous post for the best results.
Hack 4: Geotag every relevant post for additional impressions
Did you know that travelers often seek out Instagram posts that were taken at specific locations to help them plan their trips? It's true! Even if you don't often post travel content on your Instagram account, it's worth geotagging for an extra boost, especially if you post shots of landscapes, cities, and restaurants.
Hack 5: Use Instagram carousels to increase your overall impressions
Can't decide which photo to post today? Use the Instagram carousel feature to post a collection of photos. While this won't automatically increase your Instagram engagement, it will likely increase your overall impressions. The more people see your posts, the more likely they are to engage with them, so it's a win-win. When posting carousels, it's also helpful to describe the sequence of photos in the caption and ask people to swipe through.
6. Hack 6: Get personal with your captions to build community
The most important tip for building engagement is to open up and share with your audience. When they know your story, your followers will be a lot more likely to engage with your content. As a bonus, you will build a community of people who support you, which is always a good thing. Whether you share funny stories, personal struggles, or fashion tips, share as if you are chatting with a friend at your local coffee shop and respond authentically to any comments you receive.
Hack 7: Post to Stories and ask questions
If you aren't using Stories yet, you are missing out on a huge opportunity for more Instagram engagement. Yes, Stories are a lot of work, but Instagram has all kinds of tools for making them easier and more engaging. Check out the stickers when posting Stories. With stickers, you can ask your viewers questions, give them quizzes, or post polls. The possibilities really are endless, and once you start posting this kind of content, you'll realize how easy (and awesome) it is!
Hack 8: Tag relevant accounts on your posts
Along with using relevant hashtags, you can also tag relevant accounts on your posts. While it may not always lead to more engagement, it will likely lead to more impressions, and the more people who see your post, the more are likely to engage with your content. Another benefit is that the accounts you tag may repost your content to their Stories or their feeds, which will put your photos and videos in front of even more eyeballs.
Hack 9: Create saveable content in your feed
When we say "saveable content," we mean posts that your viewers will want to reference later. Valuable content that they won't want to lose. The type of saveable content you produce will depend on your niche, but you can post recipes, tutorials, itineraries, and more. Your saveable content can be the actual post or the caption that goes with it. Experiment to see which works best for your audience. Here's an example of a recipe that can easily be saved on Instagram.
Hack 10: Post more of what works
This may seem like an obvious Instagram engagement hack, but it's really important to check your insights periodically to know what's working. Pick a time each week to look at your insights. What time of day works best for your audience? Are videos, carousels, or regular posts more popular among your audience? What type of Stories do your viewers interact with most? As you start to notice what's working on Instagram, you can use your knowledge to increase your engagement.
Remember, Instagram engagement is notoriously low, so don't get discouraged as you try to grow your following and get more interactions. As you experiment with different posts, hashtags, and captions, you will start to see your hard work pay off!