Trends are the driving force of TikTok. Over half of all content on this social media platform, if not more, is based on trends. And the speed of said trends is what keeps TikTok exciting and engaging. While some have the staying power to last for weeks, most only gain traction for a few days if you're lucky. So staying on top of trends and spotting the next one early will help get your videos more views.
This article covers some of the most popular TikTok trends so far in 2021. Plus, you'll learn some tips to help you discover new trends and jump on them early.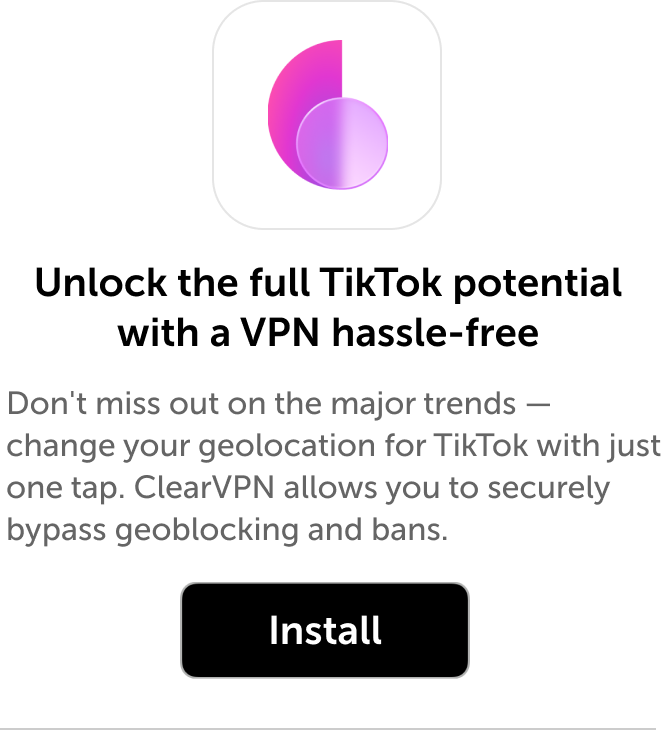 How to spot new TikTok trends
Stumbling upon a new TikTok trend is the easy part. But spotting one early enough to ride the first wave of the trend is going to take some time. And trust us when we say that this takes a lot of time. But don't be discouraged! Here are a couple of tips to keep in mind to help you spot the hottest new TikTok trends:
Spend time on the platform: As mentioned earlier, it takes time to find trends. Spend time following creators who match your style and personality. Pretty soon, you'll recognize the things their followers respond to and, eventually, what your followers will engage with, too.
Use the Discover page: TikTok's algorithm does a great job of showing you the videos you'll like on your For You page, but you might be missing out on the most popular content happening on the platform. Use the Discover page to go beyond your personal tastes and see what other people are into.
Look at pop culture: It's no secret that TikTok influences pop culture. Search other platforms, like Instagram or Snapchat, to see what other people are sharing from TikTok.
The top 3 TikTok trends in 2021
TikTok trends are here one day and gone the next. So if you want to act on one, you've got to be fast. Here's a roundup of three of the top trends in the early part of 2021.
#Sheesh
People are using this comical audio clip to make ordinary tasks feel more significant than they are. Here's an example of someone imagining their future self living the dream with a stocked-up pantry.
#Teleport
Some trends rely on a filter, like this one using Teleport. When you use the filter, it will supposedly show you your celebrity doppelgänger.
Passing the phone
This more recent trend is one where you can let your creativity run wild. The premise is that you pass your phone to other people, but it's really just you doing an impression of them. This example shows the creator doing impressions of various actors and characters.
TikTok dance trends in 2021
When you think of TikTok trends, the first thing that probably comes to your mind is dancing. Check out these popular trends happening on the platform right now.
Boo!
This is a dance craze that's proven to have some staying power. It's a dance that uses the Out of Body filter to capture you in a freeze, then lets you keep dancing as if you were a ghost.
The #FreeFreeDance TikTok trend
Not all ads are bad. Here's an example from a trend that uses a catchy tune from a TurboTax commercial, paired with 80s-inspired workout moves. With over 1 billion views, this trend has really gotten people moving — and maybe thinking about their taxes, too.
Trending TikTok songs right now
If you've spent any time on TikTok, you know most of a video's success is based on song choice. Music drives so much of TikTok content that artists like Lil Nas X found fame and success on the platform with "Old Town Road" weeks before it was ever played on radio and landed on the Billboard charts. Here are a few songs trending on TikTok, both old and new.
"Please Don't Go"
First released in 2010, Mike Posner's "Please Don't Go" has resurfaced in popularity thanks to humorous TikTok takes on the song's lyrics. Like this one about a woman on a road trip with her frog.
"SugarCrash!"
Sometimes all it takes for a catchy tune to go viral on TikTok is a handful of lip-sync videos like this one with a mother-son duo for the song "SugarCrash!" by ElyOtto.
New TikTok fashion trends
Not only are fashion trends huge on TikTok, but you can also find a wide variety of videos. There are videos with coverage of major fashion events like New York Fashion Week or more accessible content like styling tips. Here are a couple of the popular trends on the platform right now.
#ThriftFlip
Trends like #ThriftFlip or #UpCycling are insanely popular at the moment, featuring users going to thrift stores to pick up outfits on the cheap. Then they customize the clothes, tailoring them to their own style or reselling them for more than what they originally paid. Check out how this creator took a dress and altered it for herself.
Style hacks on TikTok
There is no shortage of fashion experts on TikTok. Right now, a popular trend is #StyleHacks, where said experts show you tips and tricks for elevating your wardrobe with the clothes you have.
Current TikTok food trends
Food trends on TikTok got a lot of us through 2020, inspiring many novice chefs to try their hands and making whipped cream coffees or even baking sourdough bread. But not all food trends require you to be a master in the kitchen.
#HomeCafe
It's time to tap into your inner barista with the #HomeCafe trend. People use this trend to show off everything from their home pour-over setups to their latte foam art. Basically, if you're making anything more advanced than instant coffee, this trend is for you.
#RamsayReacts
Some people like to show off their recipes and cooking techniques on TikTok. Others like to use the duet feature to offer critiques of those videos. And one of the more popular trends at the moment is done by none other than celebrity chef Gordon Ramsay, who will watch your cooking videos and tell you all the ways you're doing it wrong. So if you want Gordon to tell you all the reasons you should stay out of the kitchen, this hashtag is your chance.
There is an abundance of content on TikTok, which is great for viewers but makes it harder for creators to stand out. This makes trends a great way for people to find your videos and start following you. But it's all about timing. The quicker you can hop on a trend, the more likely your video will be watched. And the more you use TikTok — and meticulously curate who you're following — the better your chances will be for finding trending TikTok challenges just as they start to gain popularity.