If you're not partaking in the latest TikTok challenge, why are you even on the app? All jokes aside, this short-form video social media platform truly is all about trends. Whether you love them or hate them, jumping in on a trend is one of the quickest ways to go viral and land on a coveted spot on the For You page. But how does a TikTok challenge start, anyway?
Most TikTok challenges start with a popular song or sound. One video with that sound goes viral, and soon, other users start putting their own spin on it. And when more and more people start to do their own versions, it quickly becomes a trend. That said, it's much easier to hitch a ride on an existing trend than to try to create one of your own. And to help you out, we've rounded up some of today's top TikTok challenges.
The most popular TikTok dance challenges right now
It just wouldn't be a list of TikTok challenges if we didn't start off with the app's top dances. Read on to decide the next choreography routine you'll be learning to get more views.
1. The "Unlock It (Lock It)" TikTok challenge
To the tune "Unlock It (Lock It)," this fun and simple dance is making waves on TikTok. While you can perform the moves in any location, it's growing in popularity because people are doing it at their jobs, on vacation, and with big groups.
2. "Yah Trick Yah" dance challenge
The song "Yahhh!" may have been released in 2007, but it's making a comeback in 2021 as a viral TikTok dance. Set to the classic beat by Soulja Boy, this dance is a favorite because of how easy it is to do. Simply lip-sync the "Yah Trick Yah" lyrics in the beginning and then bust a couple of moves at the end to complete this challenge currently dominating the For You page.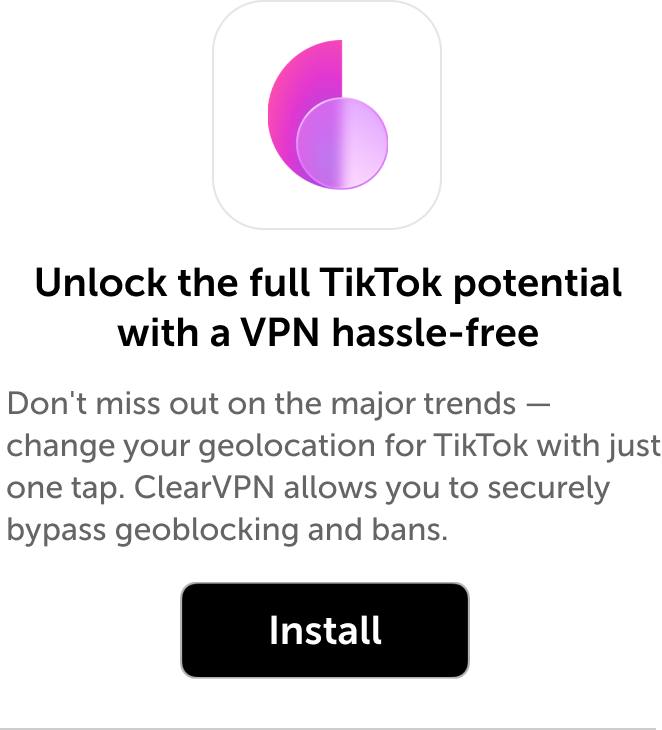 3. The "Get Up" challenge on TikTok
Set to another song from the 2010s, this challenge features a choreography routine to the 2016 song "Get Up" by Ciara featuring Chamillionaire. While it's a little more advanced and requires some skilled moves to pull off, all you really need to bring to complete this dance challenge is a lot of energy. Bonus points if you do it at your place of employment.
4. "Up" TikTok challenge
Cardi B's wild hit "Up" has risen to the top of the charts — and to the top of TikTok's For You page. You'll really need to bring it with the moves and high energy for this challenge as it requires you to get low and pop back up.
5. "What You Know Bout Love"
This adorable dance is a popular one for couples and best friends alike. Set to the song "What You Know Bout Love" by Pop Smoke, this dance has you drawing a heart with your hands and completing a few quick moves, ideally standing next to someone you love.
Fun TikTok challenges for couples
The only thing better than doing a TikTok challenge? Doing a TikTok challenge with your significant other. Read on to learn about the top TikTok couple challenges happening right now.
6. Perfect match dance challenge
This challenge is all about showing how you and your partner's differences complement each other. Each person sarcastically describes themselves. Then they dance around in a circle while holding hands.
7. Without telling me TikTok challenge
This challenge has become a TikTok staple. And while it can be used for pretty much any scenario, people tend to take on this challenge to poke fun at their partner. The original video will set up by saying something like, "Tell me your boyfriend is messy without telling me your boyfriend is messy." Then other users duet the video showing messes made by their boyfriends.
8. I hate all men TikTok challenge
Despite the brutal-sounding title of this challenge, it's actually adorable. This one starts with the user lip-syncing to the sound, which says, "I hate all men but when he…" Then the video cuts to a montage of videos showing the couple, screenshots of sweet text messages, or other examples of why the user loves their significant other.
9. "Take a look at my girlfriend" TikTok challenge
For this challenge, post a photo of your significant other to the song "Cupid's Chokehold" by Gym Class Heroes. It should line up with the lyric, "I know I'm young but if I had to choose her or the sun, I'd be one nocturnal son of a gun."
10. The first name challenge on TikTok
This challenge is another funny one to try out on your partner. Record their reaction to you calling them by their first name instead of whatever pet name you normally use. The results are bound to be hilarious.
Other trending challenges on TikTok
And now, it's time to go over some of the non-dance challenges making the rounds on TikTok right now, from the straightforward to the delightfully weird.
11. Reese's Puffs TikTok challenge
For this challenge, all you need to do is dance around to this funny beat, which just repeats the phrase "Reese's Puffs" over and over again. Then add some text that describes a funny situation where you're not paying attention — when you should be.
12. "Now look at this" challenge
This outrageous trend challenges users to show off some of the weirdest and funniest videos they've ever taken or simply stumbled across on the internet. Film yourself with the viral sound from Kid Cudi's song "Day 'n' Nite" and features the attention-drawing lyric "Now look at this." Then cut to the ridiculous video of your choosing.
13. Cheering crowd
The sound is simple: A crowd cheering and giving out big applause. The challenge here is to have the crowd cheering for a small or silly feat. Make sure to use a subtitle or the video's caption to type out whatever insignificant deed the crowd is supposedly cheering for.
14. Clown challenge on TikTok
For this challenge, all you have to do is add some text to your video describing a time when you were duped or got something oh-so-wrong while using the popular Psychedelic Clown filter. While sounds for this challenge vary, the most frequently used sound is a song called "Pan Con Choclo" by Firenetics, uploaded by user Angi_randxm.xD.
15. "Waking up in the morning" TikTok challenge
And finally, we have the challenge that uses the iconic soundbite from "Sad Song" by Gia Giudice of The Real Housewives of New Jersey fame. Start by filming yourself during the beginning where the sound says, "Waking up in the morning, feeling so many things," and add some text describing your most embarrassing moment. You can also cut to any evidence of the incident, like photos, screenshots, or videos to add to the story.
How to find new TikTok challenges
The best way to know what's trending on TikTok is to be active on the app. If you spend some time each day scrolling the For You page, chances are you'll start to see the same sounds, effects, and video styles being used. The more common the videos are, the bigger the trend.
You can also check out TikTok's Discover page to see what hashtags are trending. Most TikTok challenges will come with an accompanying hashtag that states that it's a challenge. Scroll through the Discover page and see if you find any. You can also try looking at trending sounds and scrolling through the videos using them to see if you can spot any trends.
TikTok is one of the most engaging platforms thanks to trending dances and fun challenges. If you're seeking to grow your following on the app, getting in on trends is a great way to do so. And if you're looking for even more ways to increase engagement, try posting on TikTok at the best times. Good luck!