While it may be small, your Instagram profile pic is a prominent part of your personal brand. It's the first visual introduction that new visitors to your page will see, and it's the image your followers will use to identify you on their Stories feed.
As with your other Instagram content, some time, care, and attention should go into shooting and selecting your profile photo — especially when it comes to image size. In this guide, we'll go over how to change your Instagram profile picture, the right dimensions to use, and some tips for taking the best IG profile pic.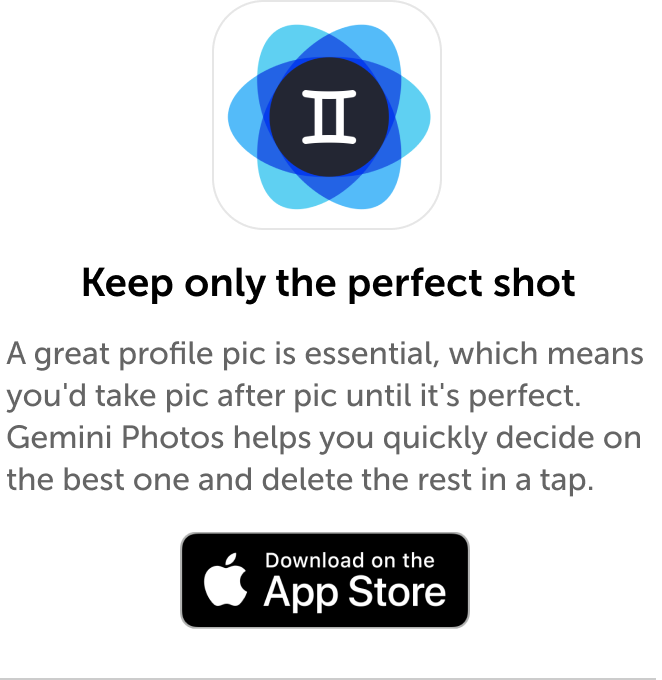 The Instagram profile picture size requirements
It doesn't matter how great your profile photo is — if you don't upload it in the correct size requirements, it won't look good. Images that are too small or too large either won't work or will turn out blurry and pixelated.
That being said, you'll want to resize your profile photo into a 110px by 110px square, which is a 1:1 aspect ratio. The maximum file size an Instagram profile pic can be is 10MB.
Can I view an Instagram profile picture in full size?
Yes, now you can view a larger profile picture within the app. If you tap on someone's profile picture while on their page, it will show you a pop-up with an image.
Tips and ideas for the best Instagram profile pic
The same guidelines apply here as with all your Instagram content. You want to be intentional with your Instagram profile picture and use it as a way to communicate your message to new followers. The tips listed below will help you do just that.
Tip 1: Match your aesthetic and brand
When choosing your Instagram profile photo, it's essential to consider the rest of your feed. You want your profile picture to make sense on your page and match the aesthetic of your personal brand.
The page of digital creator @patheight, for example, features his dark and stormy photography, usually shot in foggy, rainy weather. So it makes sense for his profile picture to be shot in a similar setting.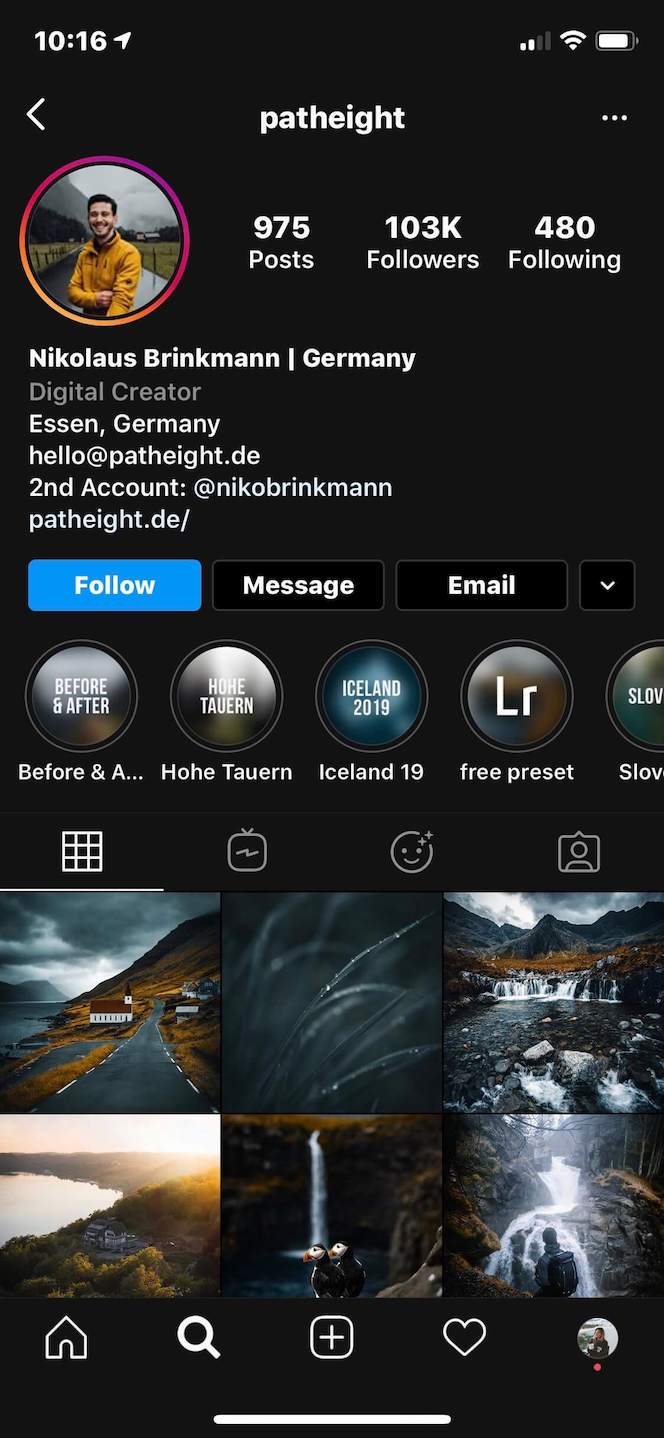 Using custom Instagram bio fonts can help you tie your whole profile together, so check out our earlier guide.
Tip 2: Make sure it's evergreen
While your Christmas vacation to the Alps may have resulted in a charming picture, save it for your feed. You want to keep your Instagram profile picture as evergreen as possible because using a holiday-themed or seasonal photo may lead new followers to think your account is inactive or that you don't regularly update it.
Tip 3: Keep your background clean
Because profile photos are so small, it's essential to ensure that the subject of the picture — which will most likely be you — is clear. Avoiding overly cluttered or busy backgrounds will make it easier for followers to see you and identify your page.
Accounts @thatsosofi and @girlwithnojob are both great examples of how using neutral yet colorful backgrounds can not only make your profile photo clearer but also tease the theme of your feed.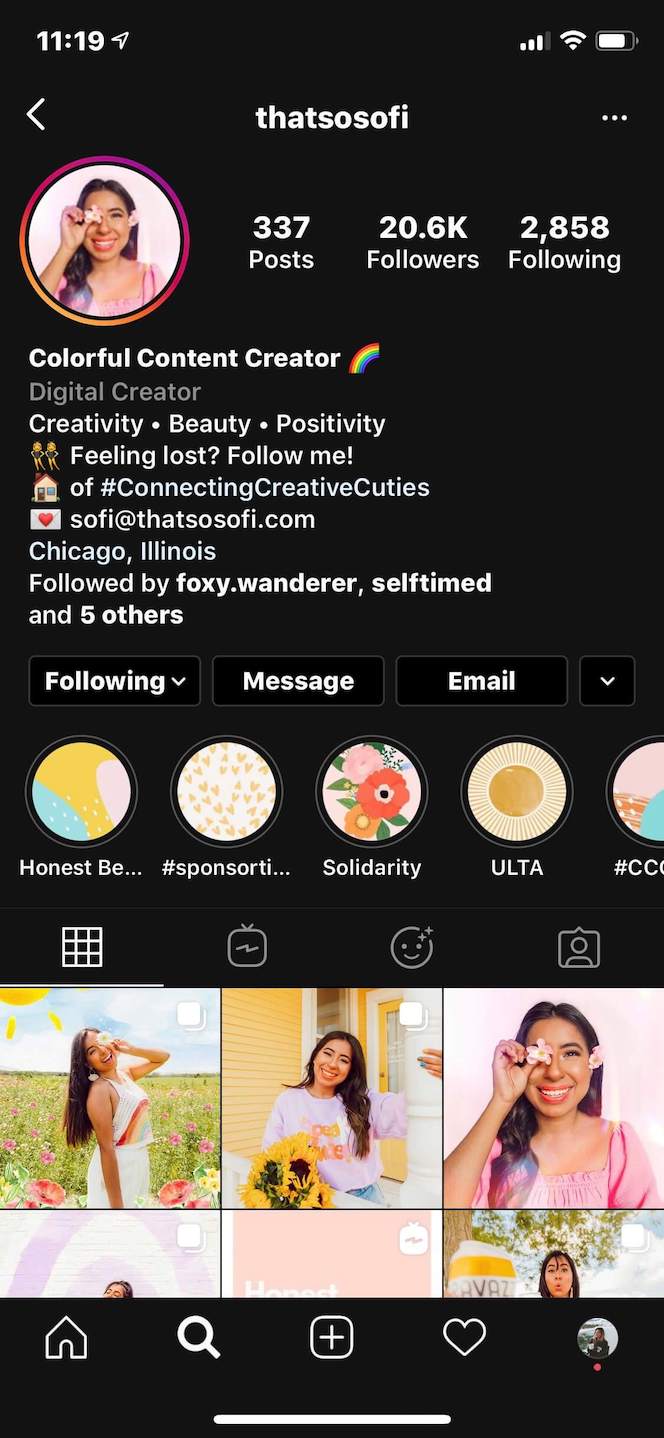 Tip 4: Keep the subject front and center
Again, you don't have much space to fill with your profile picture. So whatever you want to use as the subject of your photo, make sure it is close up and in the center of the image. A subject that's too far away from the camera or off to one side will make it harder for followers to recognize you and your page.
Tip 5: Consider using a prop
Beyond colors and backgrounds that match your brand, there's another fun way you can use your profile photo to show new followers what your account is all about — props.
For example, wedding photographer @heathersmithphotos poses in her profile photo with her camera, and @thehonestvet appropriately shares her profile picture in scrubs.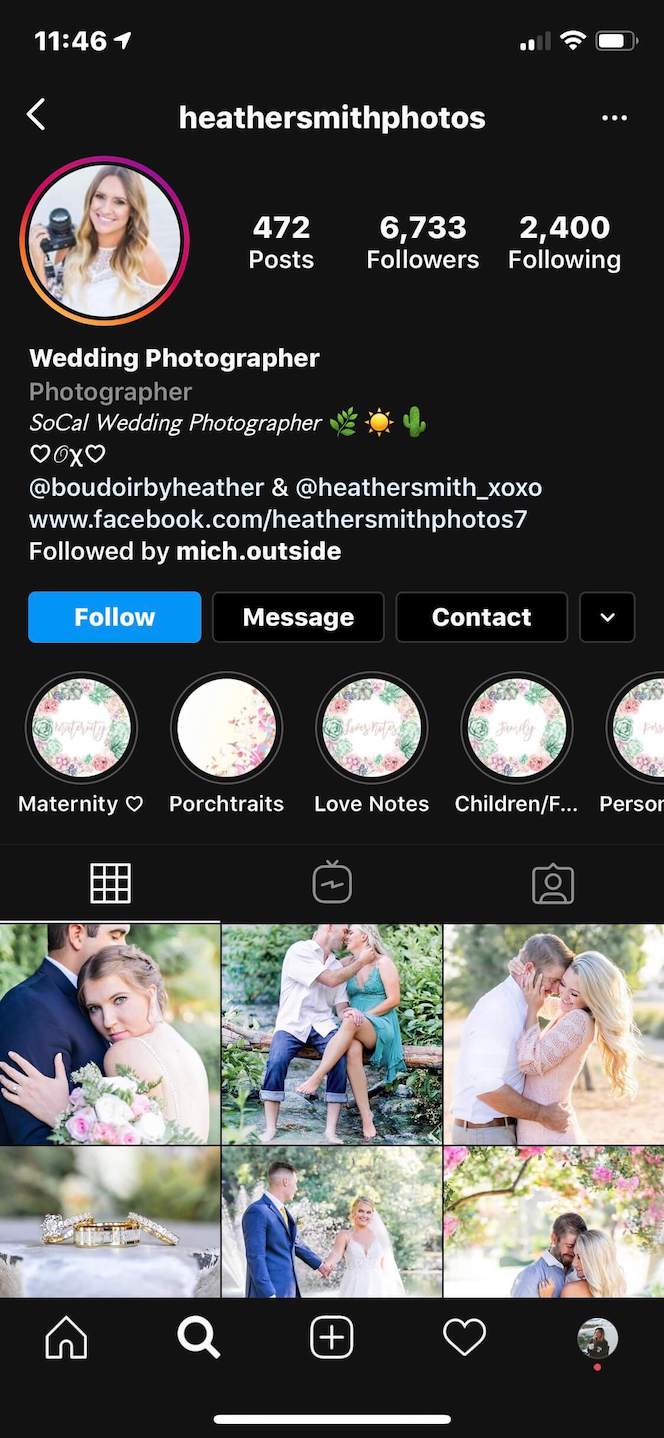 How to change your profile picture on Instagram
Now that you've learned all of the best tips and tricks for shooting a great Instagram profile picture, it's time to update it. While there are no hard and fast rules for how often you should update your profile picture, it's wise not to change it up too often. If you keep the same profile picture (and use it on your other social media platforms), your followers will be more likely to identify it with your content.
Changing your profile photo on Instagram is simple. Here's how to do it:
Open your Instagram app.
Press the person icon at the bottom right of the screen.
Tap the Edit Profile button below your bio.
Then tap Edit picture or avatar.
Select Choose from library.
Navigate to the photo you wish to use in your Camera Roll.
Press Done.
After selecting Change Profile Photo, you also have the option to import a picture from Facebook, take a new profile picture with the in-app camera, or remove your current photo, which will leave just a black circle on your Instagram profile.
Why is my Instagram profile photo blurry?
If your profile picture is coming out blurry and pixelated, there are several possible causes. The most common reason is that you're uploading a photo with a low resolution that is too small to use. Make sure you're following the dimension guidelines and uploading images in a JPEG format.
If you're not saving your photos in low resolution on purpose, you might want to check your iCloud settings. If you have the Optimize iPhone Storage setting enabled, your iPhone will automatically replace full-resolution photos and videos with smaller versions to save space on your Camera Roll.
Here's how to check that setting:
Open your Settings.
Apple ID > iCloud > Photos.
Select Download and Keep Originals instead of Optimize Photo Storage.
Following those instructions should do the trick to keep you from accidentally uploading low-res photos. If you do want to keep the Optimize iPhone Storage setting on, you can always access the full-resolution versions of your photos on your iCloud.
As you can see, there are many unique ways you can use your Instagram profile picture to promote your page and accentuate your brand. We hope you found these tips helpful in growing your presence on Instagram.