You take the perfect photo, then spend hours editing it, finding hashtags, and writing your Instagram caption before posting to your Instagram account. Your amazing shot gets a handful of likes, a few generic comments, and then… crickets. What are you doing wrong, and why is it so difficult to gain traction on Instagram?
You may find the answer by digging into Instagram Insights. This handy tool collects important Instagram metrics to help you figure out when to post, who your followers are, and what hashtags are working best. Let's take a look at using Instagram Insights to promote your photography.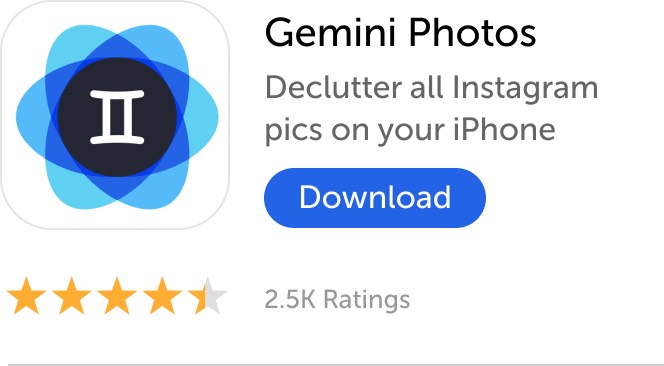 How to use your Instagram Insights
Let's start with the basics, like how to access and use Instagram Insights. We'll then look at what all those graphs, times, and numbers mean. Please note that you must have an Instagram business or creator account to gain access to your Insights.

How to view Insights in the Instagram app on iPhone
Open Instagram on your iPhone and navigate to your profile.
Tap the menu in the upper-right corner and tap Insights.
This will open up your Instagram Insights for the past 7 days. From here, you can navigate by tapping on Accounts Reached, Content Interactions, and Total Followers.
How to access Instagram Insights on desktop
Accessing your Instagram Insights on desktop isn't as simple as doing it on the mobile app, but you can view your Instagram Insights by using Creator Studio by Facebook. Your account's analytics will be available if your Instagram account is affiliated with a corresponding Facebook page. Here's how to access your Instagram Insights on Creator Studio:
Head to Creator Studio.
Click the Instagram icon at the top of your screen.
Click on Insights from the left sidebar menu.
From there, navigate to Activity or Audience Insights by clicking on the menu item.
If you want to check analytics for individual posts, click on Content Library and navigate to the photo or video that you want to check up on.
What the Instagram metrics mean
When you open the Instagram Insights tab, you will see all your metrics for the past 7 days. At the top of the page, you'll see your Recent Highlights, which usually focuses on your account's successes. Highlights will tell you if you've reached more accounts than usual, gained new followers, or received a large number of likes and/or comments.
Below Highlights is a more detailed overview of your Instagram Insights. Here's a look at what these metrics represent.
Accounts Reached: Find out who's checking you out
The Accounts Reached tab is a treasure trove of information. Here, you'll find out which days your posts and Stories reached the most people, how many impressions your posts and Stories received, and how many people visited your profile after viewing one of your posts.
With the Accounts Reached feature, you can also see how many people clicked on your website link and your email address. Finally, this tab shows you your top Instagram posts and Stories for the week, along with how many accounts those posts and Stories reached.
Content Interactions: Learn which posts and Stories get the most attention
While Accounts Reached examines who's viewed your photos and Instagram Stories, Content Interactions takes it once step further, revealing which of your posts and Stories are attracting the most likes, comments, saves, and shares. The more interactions your posts and Stories get, the more likely that they'll be shared with a wider audience.
Total Followers: Track the growth of your Instagram account
The Total Followers tab breaks down the numbers so you can see how many new followers you've gained, how many followers you've lost, and even the demographics for those followers — such as where they come from, how old they are, and when they're most active on Instagram.
Instagram Post Insights
In addition to the Instagram Insights tab in your profile menu, you can also view Post Insights for individual posts by clicking on any of your posts and tapping View Insights below your photo. This will tell you the number of likes, comments, shares, and saves your post has received. And if you swipe up, it will give you the number of profile visits, the total reach, the number of interactions, and how many new followers were generated by your post.
How Instagram Insights help you grow your photography account
Now that you know what your Instagram Insights mean, it's time to use them to your advantage. Here are some ways you can use those metrics to promote your photography and grow your account.
Create the right posts for your audience
The Total Followers tab provides important information about your audience. Where do they live? How old are they? Use these demographics to ensure that you are posting photos that your audience will love. On the flip side, if you're trying to attract a certain type of demographic with your photography, you can use the analytics in this section to determine whether you're hitting the mark. If you are a Florida landscape photographer, and most of your followers live in New York, then you might want to work on attracting a more local following to grow your account.
Discover the best time to post to Instagram
The Total Followers tab will also tell you when your audience is most active on Instagram. These days and times will provide a framework for when to post your photos. If weekdays at 3 pm are when most of your followers check Instagram, be ready at those times to engage them with a new post.
Increase engagement on your posts
The more engagement a post has, the more likely it is to reach a wider audience on Instagram. Engagement includes any action that is taken on a post, including likes, comments, saves, and shares. Not all types of engagement are created equal, but all of them are important.
In the Content Interactions tab, scroll down to view your top posts based on interactions. Do you see a trend? Perhaps you asked a question within your caption or asked your audience to comment with their favorite photo spot in Los Angeles. Posts with the most interactions are the ones you'll want to emulate in your future posts.
Better connect with your audience via Stories
Your focus may be photography, but don't neglect Instagram Stories as a way to connect with your audience. If you've already made Stories a part of your growth strategy, head over to the Accounts Reached tab and scroll down to Top Stories based on reach. What kinds of Stories are resonating with your audience? Are they personal Stories? Behind-the-scenes views of your photography? Videos? Post more Stories based on what is working best.
Understand where your views are coming from
Check your Post Insights weekly — at least — to discover which of your photos are doing the best and where your followers are coming from. Post Insights will tell you how many people have liked your post, commented, shared, and saved.
Scroll down to see where your views are coming from. If the highest number is from Home, that will tell you that most of the impressions you receive are from accounts that already follow you. Impressions from Hashtags and Explore are more likely to represent a brand new audience that you can tempt with more content.
While Instagram's analytics won't give you insight into specific hashtags, it will help you determine which of your posts used hashtags successfully so that you can create new posts with a similar hashtag strategy.
Your Instagram account won't grow overnight, but the Instagram Insights feature makes it a little easier to develop a strategy based on what's already working for you.