If you want to showcase your photography, Instagram is one of the top visual platforms to do so. While Stories, videos, and hilarious memes have recently taken up space on the app, the Instagram grid remains your account's bread and butter.
Displaying your unique style and artistic outlook can be intimidating when hundreds of thousands of photographers are attempting to do the same. However, painting a cohesive aesthetic by giving your Instagram grid a theme is a sure way to stand out from the virtual crowd. Read on to learn more about what Instagram themes are — and find some creative accounts to inspire your own.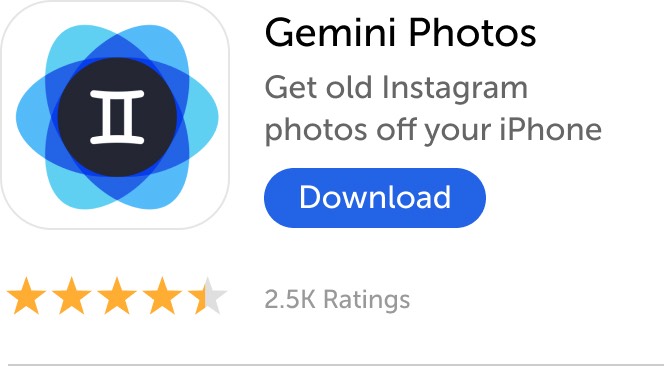 But first, what's an Instagram theme?
An Instagram theme is the essence of your Instagram profile, displayed through the content on your grid, your Highlight covers, your bio, your profile picture, and even your Stories. However, your Instagram posts are where your theme shines the brightest.
You can choose a theme based on pretty much anything you want. Themes are voiced through airy photo filters, the type of content you post (e.g., travel, fashion, puppies, etc.), unique camera angles, and specific subjects. It can be as complicated as close-up photos of rare insects or as simple as choosing a single color to photograph.
Anything is possible, really, and the theme you want to use is up to you.
Our 10 favorite Instagram themes for your inspiration
As stated previously, there's no limit to what you can use as inspiration for your Instagram theme.
With never-ending options, picking one can be overwhelming. So we've rounded up our 10 favorite Instagram themes used by popular photographers to help get your creative juices flowing.
Read on for some of the most unique Instagram grid themes being used right now.
1. Teal and orange filter by @allabout.michaela
Over the past year or two, it seems like this bright, airy teal and orange filter has all but dominated the pages of massive influencers, and it's easy to see why. @allabout.michaela utilizes this popular filter to enhance her stunning self-portraits and travel shots, but she makes it her own with her artistic doodles and stickers. This goes to show that you can find ways to add your personal touch to even the most common Instagram themes.
2. Rainbow by @sarah_peretz
There's nothing more visually pleasing than a flood of multiple colors. And that's exactly what you get when you scroll through the rainbow-inspired feed of @sarah_peretz. While she is the main subject of her photos, those who are more camera-shy can recreate this look by challenging themselves to find other subjects to highlight by using the entire color wheel. You can mimic this look by melting one photo to the next or by making every post rainbow-themed.
3. Natural tones by @myparisianart
If earthy, natural tones are more of your thing, turn your attention to the feed of @myparisianart. Not only do her photos cohesively display a natural, tan Instagram filter and subject color, but they're also all close-up shots. This goes to show that you can have multiple elements at play when deciding what your Instagram theme will be. 
4. Wild about flowers by @fredi_boldt
The floral posts of @frediboldt are living proof that you don't have to choose a single color or filter to have a beautiful Instagram feed. While the tones, shots, poses, locations, and even subjects differ vastly from photo to photo, they all have one common element: flowers. If there's something you love photographing, brainstorm ways you can use it as the overarching theme for your Instagram.
5. Aerial views by @seayou.later
While the beautiful shots of @seayou.later are sure to spark some travel envy, they might also spark some Instagram theme inspiration. Even though his main subject is the ocean and oceanic landscapes, what really sets his photographs apart is the aerial point of view. Whether you want to zoom in dramatically or use a drone to get as high off the ground as humanly possible, challenge yourself to play with different angles.
6. Classic black and white by @eduardfrances
Taking all of the color out of your photographs is a commitment, but, as you can see from the profile of @eduardfrances, it can be worth it. Not only is this Instagram theme very simple and easy to recreate, but it's a classic look that will stand strong throughout the many photography fads and trends that will come and go.
7. Flatlay by @flaylayindia
If you don't want to be limited by the constraints of color and filter, take a look at the feed of @flatlayindia. Flatlays — a type of photography where people, items, and other elements are spread out artistically on a flat surface — are an Instagram staple. Make them the theme of your entire feed and try to see all the unique ways you can craft this photo style.
8. Minimalism by @jasminerossol
Another classically timeless look is that of the minimalist, which is beautifully displayed on the profile of @jasminerossol. Using filters, angles, and carefully selected backgrounds alike, this creator is able to lend a minimalist look to all of her photos, no matter what they are or where they are shot. To recreate this look, keep in mind that less is always more.
9. Rinse and repeat by @muradosmann
By now, you've probably heard of @muradosmann and his iconic #followmeto project. While you can, by all means, replicate his viral shot and join in the movement, you could also use his repetitive pose theme to inspire your own. Play around with different poses and shots you could consistently duplicate in different places and see what happens.
10. Geometric fun tagline by @drcuerda
You don't have to be a geometry whiz to incorporate it into your photography. With fun photos and interesting backgrounds, @drcuerda uses different patterns he finds around the world to create unique shots that are colorful and exciting. Try searching for similar backgrounds in your neighborhood and see what kind of fun geometry you could create.
Hopefully, scrolling through these creative Instagram themes has inspired some ideas of your own. Even though a lot has been done already, there are tons of ways to put your own spin on a theme to make it uniquely yours.