In today's world, there is quite possibly nothing more frustrating than technology not working the way it should. Whether it's a slow internet connection or a Netflix loading symbol that won't get past 35%, a brief stall can feel like a century in this digital era. And when Instagram is halted, well, the world might as well just halt, too.
So, how can you tell if your Wi-Fi is messing with your social media or if Instagram is really down? In this guide, we'll teach you how to determine if there really is an Instagram outage and what to do about it. 
How to find out if there's an Instagram outage
We've all been there. You open up your Instagram app to make a post or do some scrolling, and you're hit with an ominous loading symbol instead. It's annoying, it's upsetting, and it could be a sign that you're not alone in your plight. 
If Instagram users all over the globe are experiencing technical difficulties, chances are that Instagram is down. Below are some of the things you can do to check for an outage.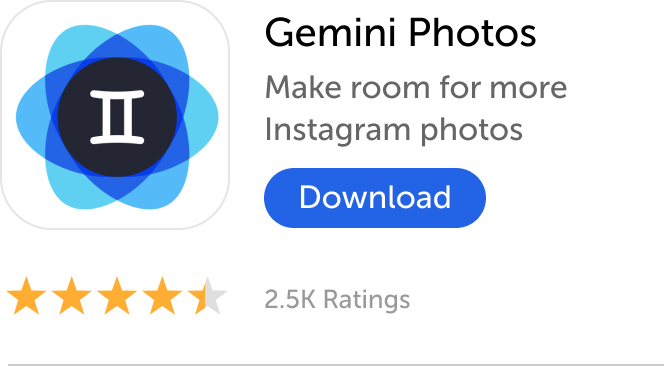 1. Check if WhatsApp and Facebook are down
It's not a fun scenario, but if WhatsApp and Facebook are down as well, then an outage is the likely culprit. Why? Because all three of these platforms are owned by the same company — Meta. 
Even though these apps are individual social networks, Facebook's latest technology runs the same messaging features on all three. When that shared system experiences a glitch, WhatsApp, Instagram, and Facebook users all feel it. 
That kind of colossal halt was experienced a few years ago when a routine maintenance operation triggered an issue that made it difficult for people to upload or send photos and videos. Thankfully, the issue was solved that day, but there's no guarantee that something similar won't happen again. 
So, if your Instagram feed isn't working the way it should, check out your Facebook and WhatsApp platforms, too. If they're having similar issues, you could be in the midst of an outage. 
2. Use Downdetector for Instagram
Probably the simplest way to figure out for sure if Instagram is down is by using a free service known as Downdetector. Essentially, this website is dedicated to monitoring service outages and problems around the globe. People report having issues, and Downdetector collects the data and turns it into a map to show where in the world certain services are not working — in real time. 
Here's how to use Downdetector to see if there's an Instagram outage:
Open your desktop browser.
Go to the Downdetector website.
Type Instagram into the search bar.
Click the magnifying glass icon. 
Select Instagram.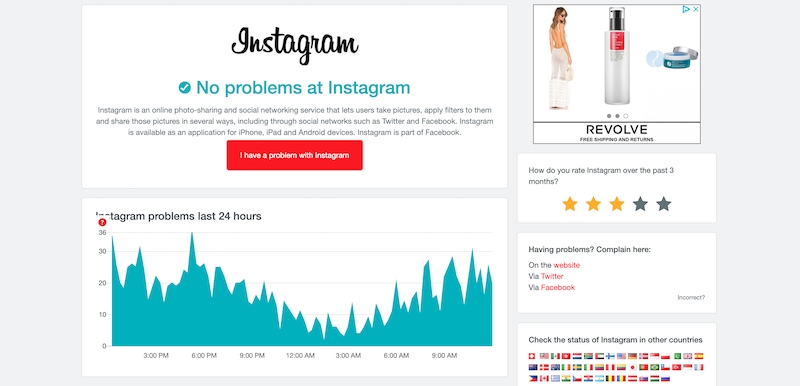 From there, you can see if Downdetector has determined any problems, access the Live Outage Map, and report a problem yourself. If you scroll down to the bottom of the page, you can see a Discussion Forum where people are talking about their Instagram tech issues in real time.
Unfortunately, if Instagram is down, there is nothing you can do but wait.
OK, Instagram is up, but why is it not working?
If you've determined that a global outage is not the root cause of your Instagram issues, then it's time to turn to other possible problems.
Why does the Instagram app crash?
It's difficult to use Instagram if the app crashes and quits every time you open it. As frustrating as this problem is, there are a couple of simple solutions that could fix it.
First, you'll want to check to see if your Instagram app is up to date. If you don't have your iPhone set to update your apps automatically, then it's possible you don't have the latest version installed. An outdated version could be the reason why the app keeps crashing.
Here's how to see if your app needs to be updated:
Open the App Store.
Press the icon of your iCloud profile at the top-right of the screen.
Press Purchased.
Scroll down until you find the Instagram app.
If the button next to it says Update, press Update.
After the app updates, try opening it again.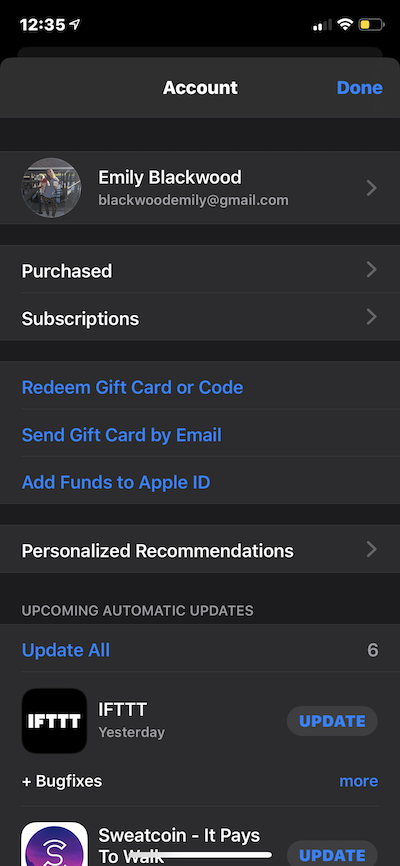 Hopefully, updating the app will fix it from crashing. If the app is up to date, try closing the app and opening it again. You can also try deleting the app from your iPhone and reinstalling it. This won't cause you to lose any of your data, but it will reset the app, which could stop the crashing issue. 
If none of those solutions work, reach out to the Instagram Help Center for more assistance.
Why does Instagram keep stopping?
There's something particularly irritating about a vague technical difficulty notification. And Instagram's infamous "Unfortunately, Instagram has stopped" seems to be ironically ambiguous.
While an alert like that might lead one to believe that the problem is serious, it usually isn't. First, try restarting the app or deleting it from your iPhone and reinstalling it. If that doesn't fix it, other iPhone problems could be at play.
Below are a few potential problems that could trigger that pesky notification:
You don't have enough storage space on your iPhone.
You've had too many apps open for too long.
You haven't updated your Instagram app.
Addressing these issues may help keep the app running smoothly.
Why is Instagram not loading photos and videos?
Since Instagram is primarily a visual platform, it's pretty much impossible to use it if photos and videos aren't loading correctly — or at all.
The most common reason for this problem is your Wi-Fi connection. Check to see if your Wi-Fi is turned on, and ensure that the Wi-Fi network you're connected to is working. A bad Wi-Fi connection can result in a feed full of loading errors.
Why can't I post to Instagram?
If you're having trouble posting a Story or uploading content to your Instagram feed, your internet connection is probably to blame for that, too. Again, you'll want to make sure that your Wi-Fi connection is turned on and connected to a router that is working properly.
Why is Instagram Music acting up?
When Instagram rolled out its now-popular music option for Stories, some people struggled with being able to use it. After a little investigation, many people determined the root cause to be an outdated Instagram app.
If your music feature isn't working, follow the steps listed above in the Instagram crash section to update your Instagram app in the App Store.
Why are Instagram hashtags not working?
Hashtags are a great way to get your content seen by accounts that don't yet follow you. However, if your hashtags aren't working the way they're supposed to, a few things could be going wrong.
First of all, you need to make sure your account is set to public. If you're using hashtags and your account is private, they won't work.
Here's how to set your account to public:
Open Instagram.
Press the person icon at the bottom-right corner of the screen.
Press the three horizontal lines at the top-right corner of the screen.
Navigate to Settings and privacy > Account Privacy.
Press the Private Account toggle to make your account public.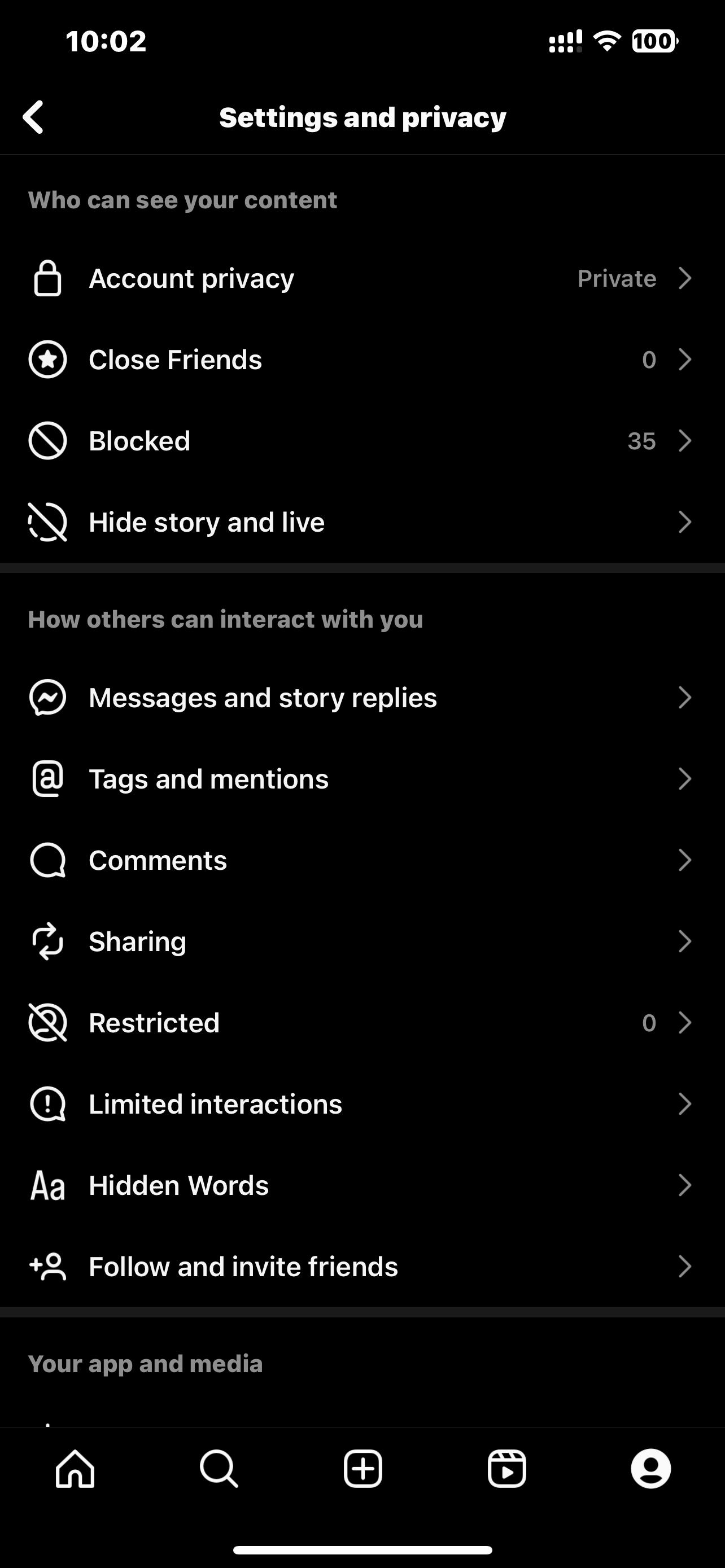 If your profile is set to public and your hashtags still aren't working, it could be because you're using banned hashtags. In an effort to adhere to their new policies, Instagram recently banned a bunch of hashtags that have been deemed inappropriate or have been used by spam accounts.
Not sure if the hashtag you're using has been banned? Here's how to check:
Open the Instagram app.
Press the magnifying glass icon at the bottom of the screen to get to the Explore page.
Type the hashtag into the search bar.
If the results from your search are "No hashtags found," then it has probably been banned. If the hashtag does display but no recent posts are showing on its hashtag page, then it has also been banned.
As much as the internet and social media have grown, they're not without their share of problems. Hiccups happen, and hopefully, by utilizing the tools outlined above, you'll be able to get through them smoothly. And for more troubleshooting tips, check out our iPhone camera not working guide.