While Stories can be credited for fueling the creation of fun polls, long-form videos, and face filter games, the vast possibilities for creativity make Stories one of the most popular features on Instagram — and for good reason.
Stories enable us to do more and express ourselves in ways that just aren't possible in a single post. That's why so many artists and creators have gravitated toward these temporary highlight reels for their followers. The possible applications for Stories are continuously growing and expanding, especially with the ever-increasing access to Instagram Story templates.
Instagram Story templates are essentially fill-in-the-blank graphics that allow you to transform your ordinary Story into something more creative. In this article, we'll cover all our favorite IG Story templates and how best to use them.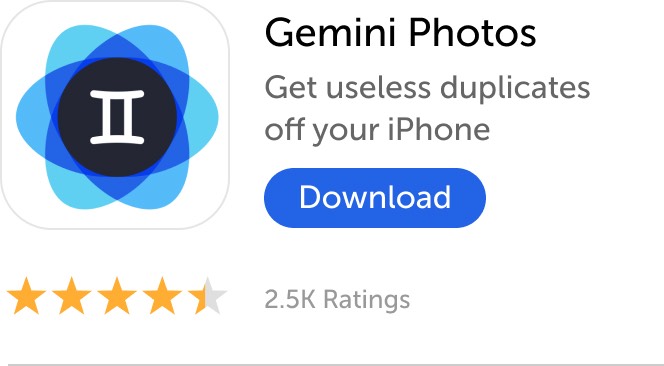 The best Instagram Story templates
Believe it or not, there are literally hundreds of thousands of Instagram Story templates out there for you to choose from. To save you the many hours it would take to weed through them all, we've rounded up some of our favorites for creatives, artists, and photographers to use:
GRDS by Featured
VTNG by Featured
WIP by Featured
Clasico Series 1 by Unfold
Journal 2 by Unfold
Keep dazzlin' by Canva
Your Story by Canva
Coat of the Day by Canva
Cheers to Nature by Over
London by Over
Scrapbook by Over
Monochrome by Over
1. GRDS: Grid-style Instagram Stories templates by Featured
GRDS is the classic style of Instagram Story templates, only better. With 16 different magazine and blog-style layouts, this package from Featured is a must-have for all photographers and bloggers looking to share multiple photos in a single Story. There are various layouts to choose from, with the option to share up to five photos as well as change the background of the Story and the color and size of the photo border.
The Featured app is free to download, but GRDS is available for purchase for $1.99.
2. VTNG: Vintage-inspired IG Story templates by Featured
Inspired by beautiful retro stationery and old-school polaroid prints, this template package is perfect for those who love a bit of vintage flair. Available for purchase for $1.99, VTNG comes with 16 different templates that can display up to three photos in addition to the jagged and burned paper effects and other antique overlays. You can change the color of some of the templates, add text, and use one of your photos as your Story's background as well.
3. WIP: Unique templates for Instagram Stories by Featured
Perhaps one of the most original template packages available, WIP takes an element that is already quite familiar to anyone who uses technology to express their creativity — the internet and operating systems — and turns it into cool, artistic templates. There are 16 different IG Story templates to choose from, and you can replicate anything from opening a photo on your desktop to that classic grey-and-white checkerboard background in Photoshop. The possibilities for edgy Stories and one-of-a-kind grid mashups are endless.
The WIP package is available for purchase for $1.99.
4. Clasico Series 1: Free Instagram Story template by Unfold
Not every good template package requires a purchase. The Clasico Series 1 from Unfold is free when you download the app and features 27 different layout templates to choose from. You can display up to five photos in multiple formats, as well as write short titles and descriptions for Stories that require a little more context. This package is great for those who want to really tell a story with their Stories.
5. Journal 2: Artistic IG Story templates by Unfold
Described as the ideal template package for "nostalgic storytellers," Journal 2 (also referred to as JN2) comes with 15 layouts that mimic Polaroid photos, grainy scrapbook paper, and vintage photo albums. You can include up to three photos with some of the IG Story templates included, and you can add a description to tell a short story or document your date and location.
The Unfold app is free to download, but the JN2 template package costs $1.99. However, this package and 100 others are included when you sign up for Unfold+, which costs $2.99 a month or $19.99 a year.
6. Keep dazzlin': A colorful Instagram Story template by Canva
Are you looking for something a little more celebratory? The Keep dazzlin' template package from Canva is perfect for highlighting and showing off your favorite moments from your last big night out. Free after you download the app, this package comes with six different layouts that allow you to display up to two photos in its colorful pink and yellow palette. As with all free Instagram Story templates in Canva, you can change the images, change the color of the background and graphics, and add text.
7. Your Story: A simple overlay Story template by Canva
There's nothing more classic or aesthetically pleasing than a good overlay. And that's precisely what Your Story from Canva provides. This free Instagram Story template comes with eight different minimalist layouts to choose from that can display up to three photos. While the sage green and white palette is beautiful, you have options to change the background color, add text, or add graphics to customize it any way you'd like.
8. Coat of the Day: A funky collage IG Story template by Canva
This template package is anything but simple — with fun patterns, quirky graphics, and bold colors, Coat of the Day is more like the funky scrapbook pages you always wished your mother had. You can only display up to two photos in this five-template package, but the ones that make the cut will stand out on your Instagram Stories like no other.
Like most templates on Canva, this one is free and totally customizable.
9. Cheers to Nature: A blogging Instagram Story template by Over
If travel photography is your thing, you'll love this single template from Over. The ripped paper effect will make your image look like it was torn straight out of your travel journal. While you can change the text and add graphics and shapes, the best part about this template is that it's compatible with video.
While Over is free to download, most of the templates are only available with a subscription to Over Pro, which features over 170 fonts, 20,000 graphics, and a variety of professionally designed templates.
With so many different template apps and packages available, it's easy to add a bit of variety to your Stories. We encourage you to explore and see what kind of creativity is possible with these and many more Instagram Story templates. And if you're also looking for some post ideas, we've picked some Instagram post templates as well. Enjoy!