From artfully curated GIF stickers on Stories to the ability to create an enviable puzzle grid, there are literally thousands of ways you can flex your creative muscles for your Instagram followers. While it's totally fine to create a simple photo or video post, it's fun to switch things up and get a little artsy every now and then. And thanks to the hundreds of free Instagram post templates out there, you don't have to reinvent the wheel to create a unique post that will freshen up your feed.
In this guide, we'll go over exactly what Instagram post templates are — and some of our favorite ones to use.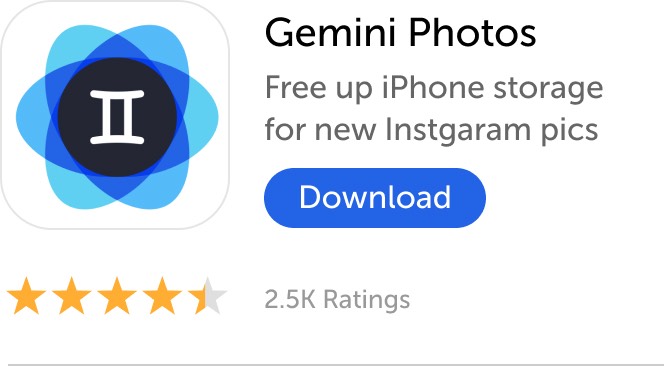 What is a template for Instagram posts?
Instagram post templates are premade graphics and layouts that let you plug in whatever photo, video, or text you want to use. All you have to do is choose your template, add in the content, and save the new template, and you're ready to post. There's no need to worry about the size and resolution of the photo because all templates are set to the standard Instagram measurement requirements.
Templates can be used for all kinds of Instagram content. You can find one to share your favorite quote, celebrate a birthday, or show off multiple photos from your recent travels.
Here are some of the most popular and most common uses for Instagram post templates:
Quotes
Promoting a new product, business, or event
Celebrating birthdays or holidays
Baby and wedding announcements
Tips
Recipes
Article teasers
No matter what you're planning to post about next, there's probably a collection of unique Instagram templates you could use. And while there are some really beautiful templates out there for purchase, there are also tons to play with that don't cost a dime.
Our favorite Instagram templates right now
Doing a Google search for "best Instagram templates" will give you literally hundreds of thousands of options to choose from. To save you from the overwhelming amount of choices available online, we've rounded up our 7 favorite templates that you can work with straight from your iPhone.
Below is a list of free apps we used to find our favorite Instagram Post templates:
SCRL – Collages for Instagram
Grids – Giant Square Maker
Canva
Over: Graphic Design Maker
Layout
Jane
1. SCRL Essentials Series: Great multiple photo templates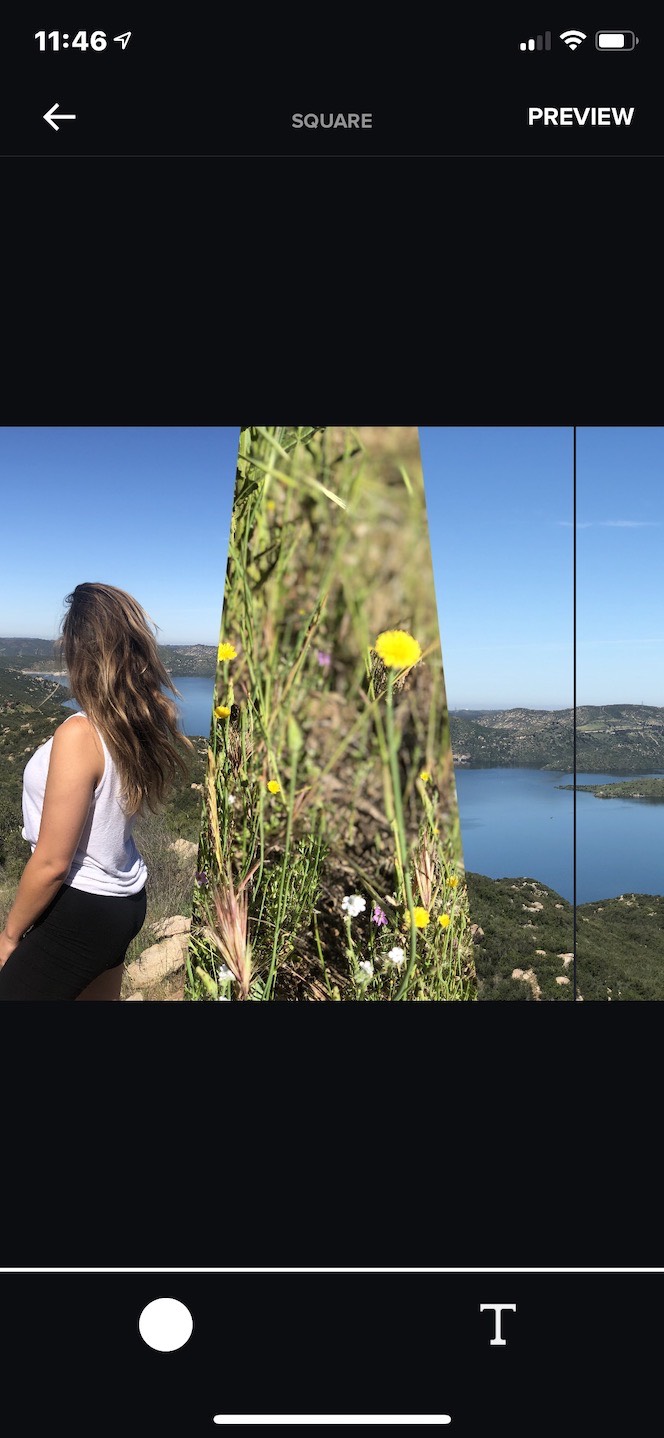 While SCRL has tons of unique and eclectic collage Instagram post templates available for purchase within the app, its free Essentials Series has 4 great templates to use. With options to display up to 3 photos across 3 frames, you could use these templates in a Carousel post or across multiple single posts to create that puzzle grid look.
With almost five stars and over 3,000 reviews, SCRL is on its way to becoming one of the most popular Instagram template apps.
2. Grid Collages: The easiest way to make an Instagram puzzle feed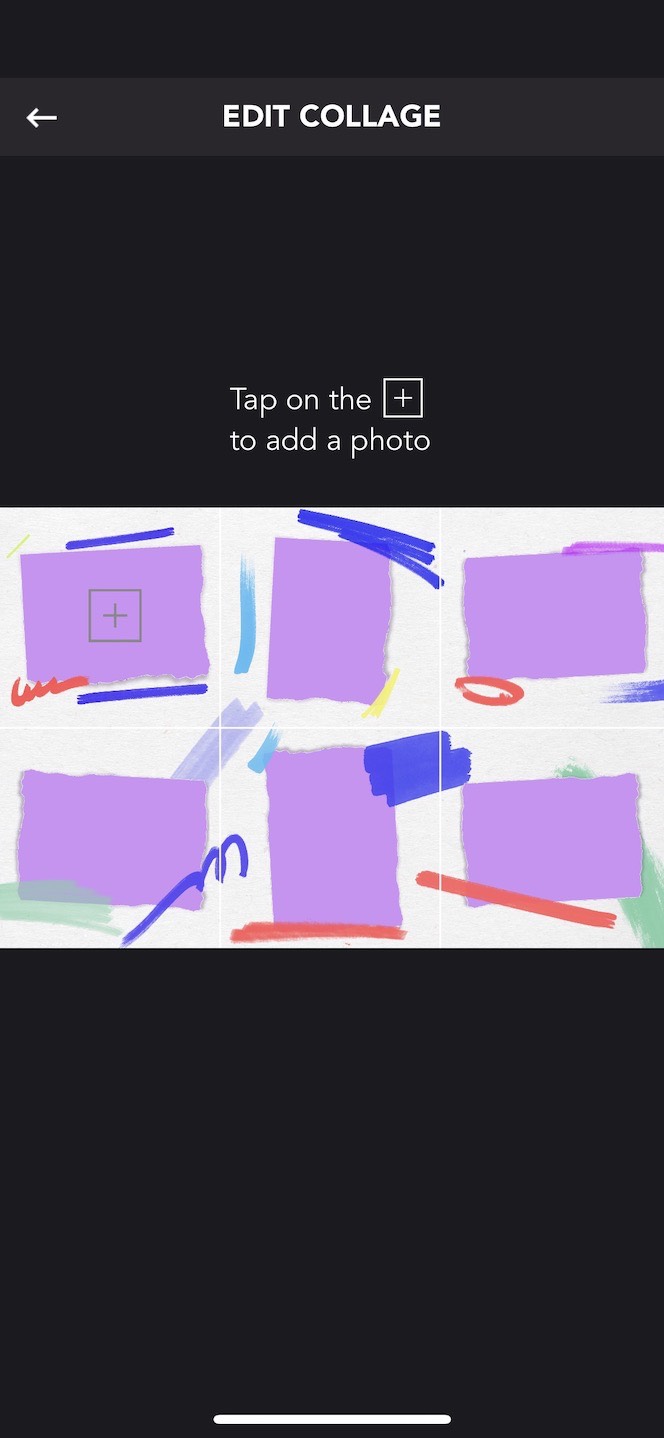 Grids – Giant Square Maker is best known for being an easy way to design a puzzle Instagram theme. However, their post collages are definitely worth checking out. Filled with artistic backgrounds and bold colors, their collage templates will have your followers thinking you hired a graphic designer. 
With four and a half stars and almost 7,000 reviews, Grids is a great app to help level up your Instagram feed. You can download the app for free, but you have to purchase a subscription to continue to use it after the three-day free trial. Subscriptions cost either $40.99 a year or $5.99 a week. 
3. Peach Photo Quote: A free, simple photo quote template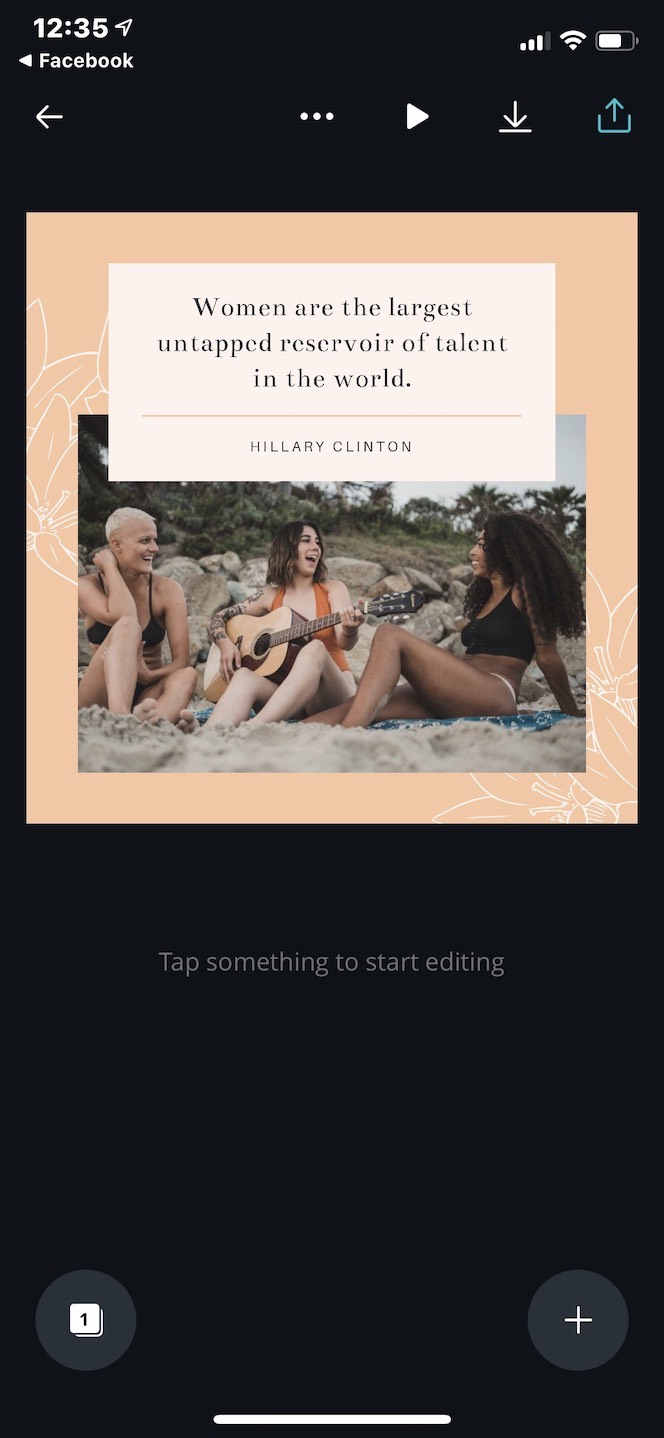 This simple and bright photo quote collage from Canva is the perfect template to display your favorite saying or phrase. Simply tap the area of the design to change out the photo and the text. You can also choose from the gallery of Canva's free photos and add any of their in-app graphics, stickers, or filters. You can also change the color of the design.
With almost five stars and over 350,000 reviews, Canva's free gallery contains all of your Instagram template post needs.
4. Beige Polaroid Photo: One of the best polaroid templates for Instagram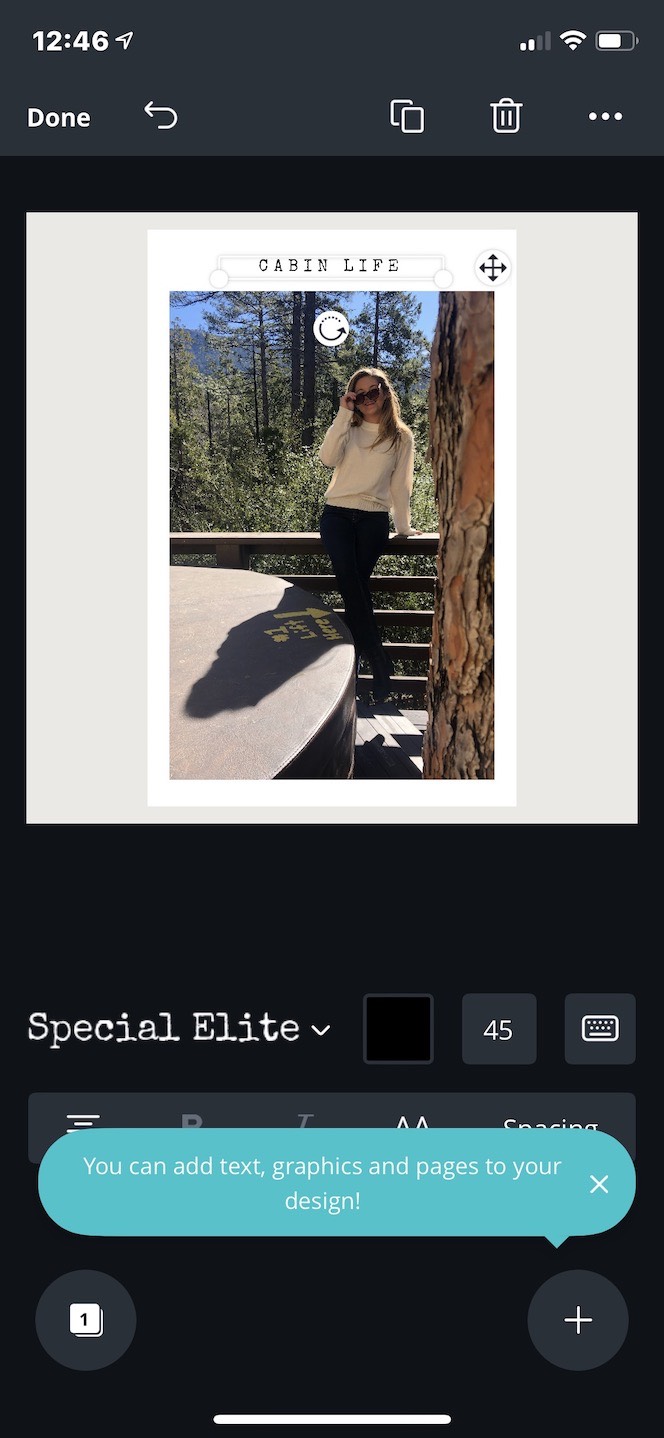 If you're looking for a simple yet aesthetically creative way to display your next vertical photo, Canva's Beige Polaroid Photo template is where it's at. Like all designs in Canva, you can change out the color, add stickers, and even change the text to something that better suits your post.
5. Positive Reminder Quote: Aesthetic quote templates with vintage fonts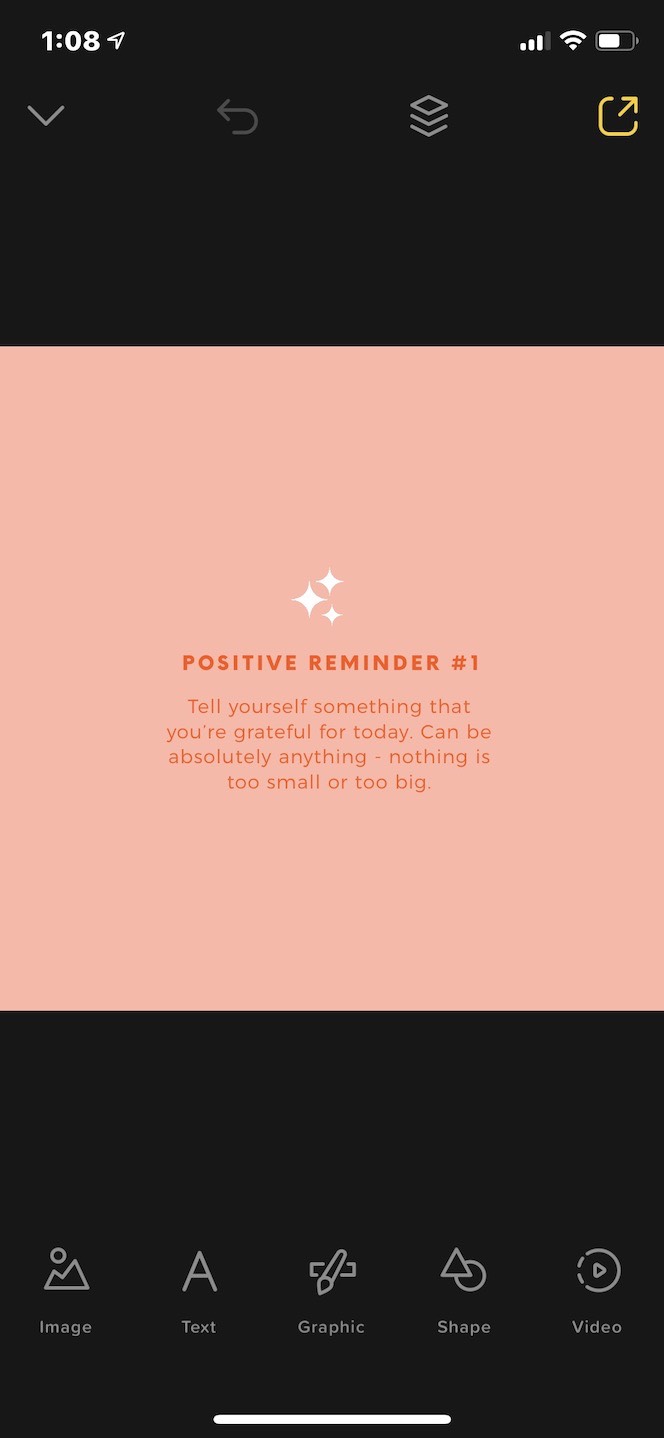 With modern fonts and a vintage flair, this simple quote template from Over is a great way to share your all-time favorite phrase or share a positive reminder with your followers. You can add images to this design, change the text, or add graphics, shapes, and more. Once you've inserted your extra features, you can experiment with different colors, shadows, transparency levels, and filters.
With over four and a half stars and nearly 70,000 reviews, Over is free to download and features an in-app purchase for the Pro Version, which comes with even more templates and tools, such as additional fonts and filters.
6. Layout: A simple template maker for Instagram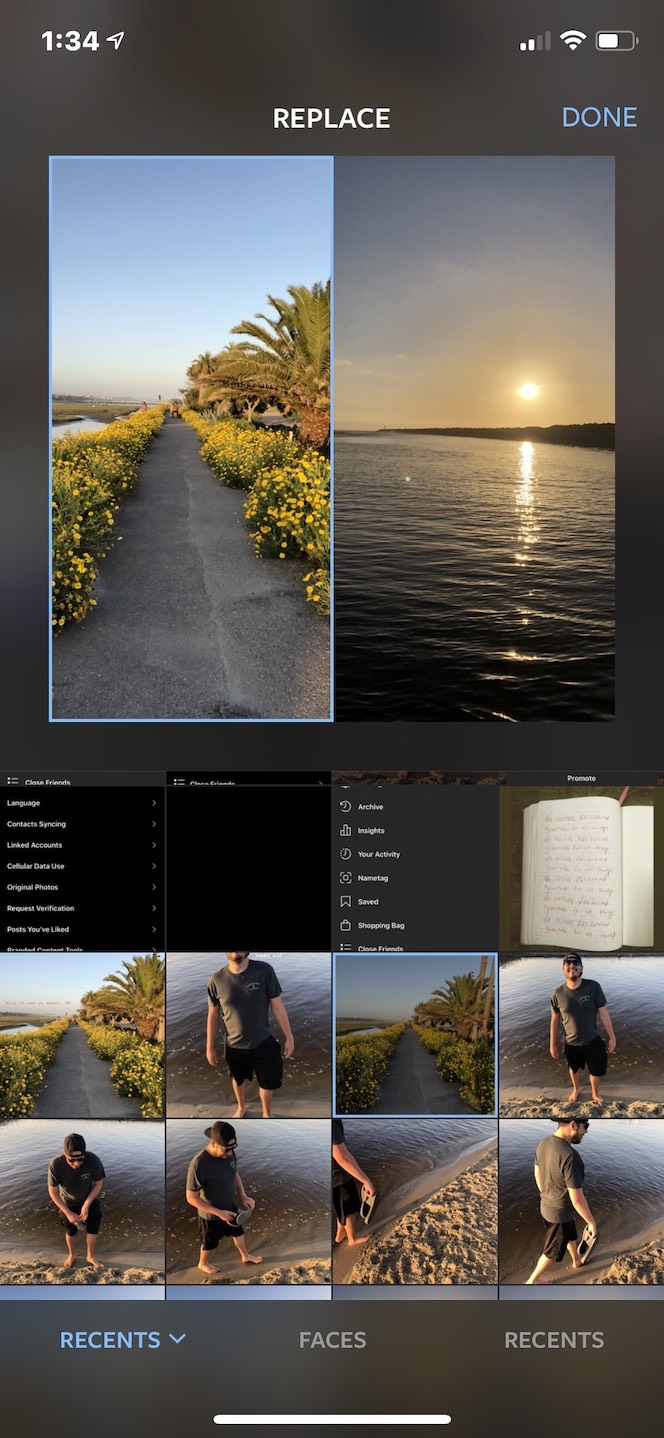 If you're looking for a simple way to showcase multiple photos, the app Layout from Instagram features free options for creating a collage for up to 4 photos. All you have to do is choose your layout style and add your photos. Once you have your content selected, you can change the sizes, borders, and more.
With four and a half stars and over 55,000 reviews, Layout is a staple for Instagram post templates.
7. Jane: A great photo collage app with unique backgrounds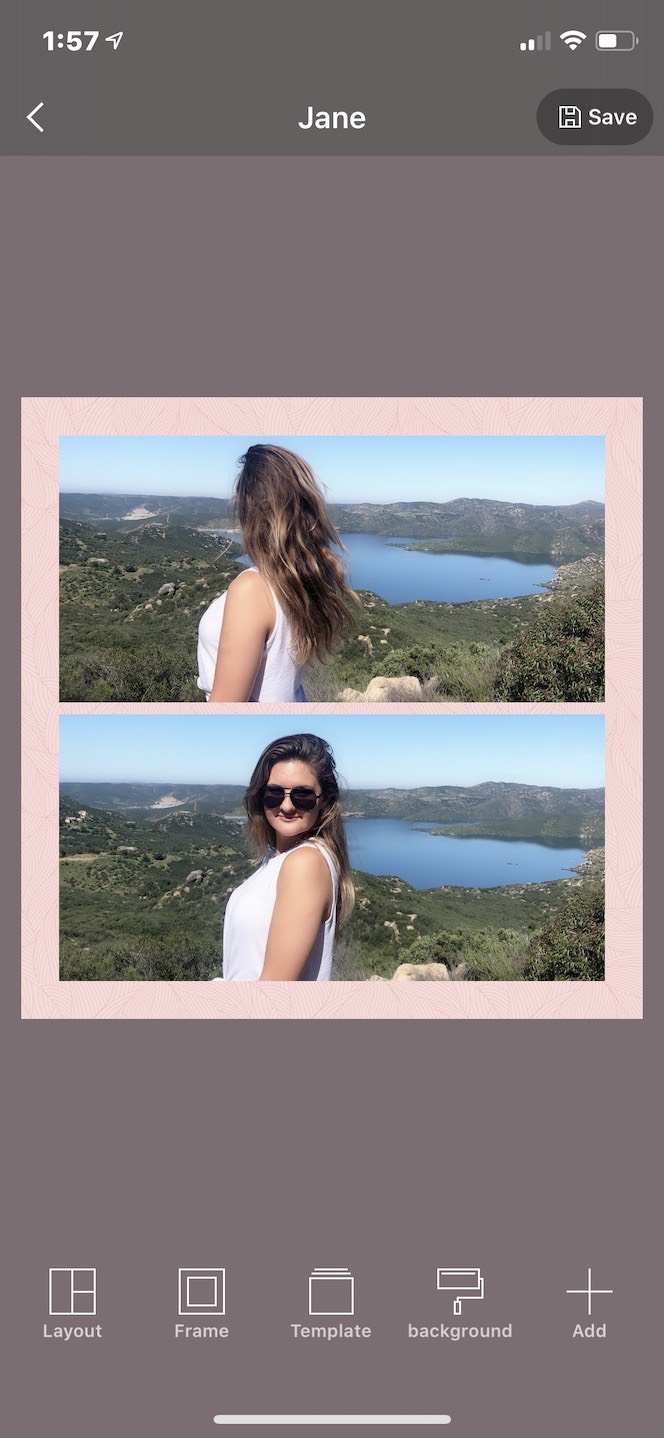 With tons of different styles to choose from — such as vlog covers, newsletters, and even image strips — Jane is a great app for creating simple and elegant photo collages. You can add up to 9 photos in a single image post as well as add in different wallpaper, backgrounds, colors, and stickers.
With almost five stars and over 1,000 reviews, the app is free to download, but there is a pro version that offers even more colors, tools, templates, and filters.
While there are tons of different Instagram post templates you can buy, there are just as many high-quality options available for free. So before you break out your wallet, try a couple of these apps to give your next Instagram post a little flair.