One of the best parts of TikTok is how collaborative the platform is. Your video is not done the second you post it. Anybody can respond, remix, or re-share your videos. Whether you're using audio from another video or you're creating a duet, TikTok is designed to let users build on other videos posted on the platform. In this article, you'll learn all about Stitching videos. Read on to get a better understanding of what "Stitching" is and how to Stitch videos on TikTok.
What is a Stitch on TikTok?
When you Stitch a video on TikTok, you're basically adding your own video after another video somebody has already posted. A lot of times, people will use this to comment or respond to other videos. And when done right, it can help provide a lot of context for your videos. A Stitch can help your viewers get in the right headspace before you go on to make your point and deliver your punchline.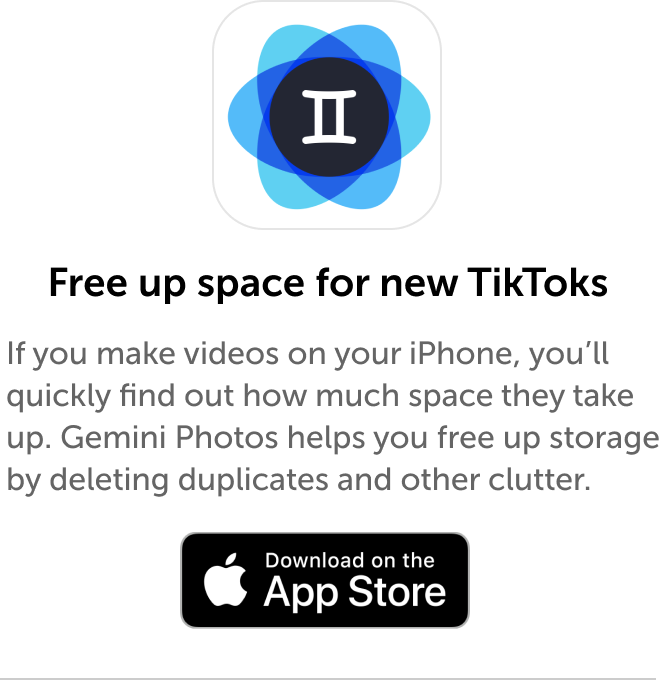 The one caveat about a Stitch is that you can only post a maximum of 5 seconds from another video. So that means if you're working on a Stitch, you have to find the 5 seconds that are the most crucial to make your point.
The latest trends using TikTok Stitch
If you're looking for some popular trends that utilize the Stitch feature, here are a couple of hashtags and users you should follow.
1. #RentFree
This hashtag started with a video asking users, "What's a video that lives in your head rent-free?" Then people Stitch that video with another video that they're constantly thinking about.
2. #PassingThePhone
A lot of trends tend to go viral because of their humor. However, this is one that can go in 100 different directions and still be worth watching. The basic premise is that someone says, "Pass the phone to…" and then they describe a type of person. It can be silly or sincere. It's really up to the person who decides to Stitch with the video.
3. #Stitch
We can't talk about Stitching videos and not mention the king of the Stitch hashtag, Khaby Lame. Chances are, if you're at all familiar with Stitched videos, you've probably seen a few of Kaby's videos. He takes "hacks" that people post on TikTok and deconstructs them, often pointing out the inherently flawed logic of the hack.
How to Stitch on TikTok
Thankfully, creating a Stitch is relatively simple. Since it's a native feature, TikTok makes it just as easy as adding voice effects or text-to-speech to your videos. 
How to Stitch videos on TikTok
Once you find a video you want to Stitch on TikTok, follow these steps:
Tap the Share icon (it looks like an arrow).
Hit Stitch.
Adjust the red box around the video until it includes the section of the video you want to Stitch.
Tap Next.
Record your response (or whatever you have planned for the rest of your TikTok video).
Tap the checkmark and select Next.
Give your video a title and add any hashtags.
Finally, tap Post.
How to turn on and turn off TikTok Stitch
Whether you're posting a Stitch video or a regular one, you might decide that you don't want other users to be able to Stitch with your video. In that case, you can turn it off with these instructions:
Record your video, tap the checkmark, and select Next.
Give your video a title and add any hashtags.
Before you hit Post, make sure the Allow Stitch slider is toggled off.
Title your video, add hashtags, and tap Post.
Can you do a Stitch on TikTok with a video from your Camera Roll?
Unfortunately, at the time of this writing, you can't use a video from your Camera Roll in a Stitch. So, whatever your response is to a Stitch, you'll need to capture 100% original content, shot with the TikTok camera.
The Stitch feature is a great way to keep the conversation going with your videos. You can comment on videos that are popular on the platform. But most of all, it can be a fun way to create some different content than you might typically create. And the thing is, it's something we all do. We all watch videos and have ideas for jokes that would be better or want to call out some incorrect facts. Now, with Stitch, you can. And you can share your Stitch videos with your followers, too. So try out that feature, and be sure to check out our TikTok text-to-speech tutorial for more TikTok know-how.