At this point, you would have to be living under a rock not to see the power of advertising on social media platforms like Instagram. In fact, being an influencer has become a very viable way to make money today. Have you ever wondered how you could make money on Instagram, too? Well, you've come to the right place. This article will walk you through 7 ways you can earn money using only Instagram.
How many followers do you need to monetize Instagram?
The biggest thing determining how much money you can make on Instagram is how many followers you have. The good thing is, you don't have to have the following of an A-list celebrity to monetize your Instagram account. A lot of companies and brands are looking for "micro-influencers" to partner with. A micro-influencer is someone who has 1,000 to 100,000 followers.
The other key factor is the type of people you have following your account. Brands look for audiences that match their target demographic, which is good to keep in mind if you're actively looking for companies to work with you.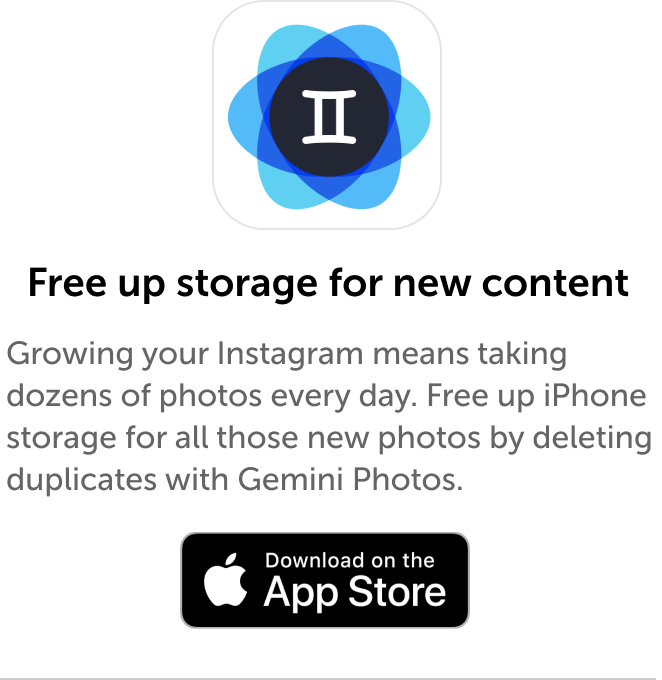 How much money can you earn on Instagram?
There really isn't a straightforward answer for how much money you can make on this photo-sharing platform. There are a lot of factors that contribute to how much you can expect to earn. Sure, the potential audience size is big, but you also have to consider the content you're sharing. Are you trying to monetize a post-in-feed or something in your Story? Is it a still photo, or are you making a video?
Some reports suggest that an account with about 10,000 followers can earn around $88 per post, while accounts with over 100,000 followers can make up to $200.
How to monetize your Instagram
The first thing that comes to mind when you think about monetizing your Instagram account is probably sponsored posts. But that's just one way to do it. If you keep reading, you'll discover more ways to make money on Instagram that may not require you to write any #ad copy to accompany your posts.
1. Create sponsored content
Arguably the most popular way to monetize Instagram is with sponsored content. Typically, a brand will reach out, and you'll develop a concept for a post. Then you'll make the post and share it on your account.
But thanks to the platform's natural drive for authenticity and FTC rules, influencers are required to disclose and mention #ad somewhere in the ad copy.
Where to find brands you can work with
Influencer platforms and agencies are always looking for the next big social influencer. If you do a quick Google search, you can research and get contact info for some of these companies. When a brand is ready to work with influencers, they'll reach out to one of these platforms to find influencers to work with.
2. Become an affiliate
Affiliate links are very similar to sponsored content, but the significant difference is that you make a percentage based on how much money your post generates. For instance, if you shared a post about a brand of sunglasses and included a promo code or a unique link to drive people to buy those sunglasses, you could earn a percentage of each sale.
Best-paying affiliate programs
How much you make through this endeavor relies on the initial agreement with the affiliate platform. Here are some higher-paying programs:
3. Sell your photos
Another money-making idea is to sell your photos. For all you photographers using Instagram — you know, the original purpose of the platform — you can try to sell one of your pictures, either digitally or physically. Instagram does compress the quality of pictures, which is nice, as this prevents people from being able to simply take a screenshot. You can either send followers a larger digital version of the file to download or ship a physical print of the picture and have it framed.
4. Set up an Instagram shop
Instagram will also let you create a digital shop. This is a great way to showcase multiple products and sell them to followers and people online. Here's a checklist you need to verify to see if your account is eligible to start a shop:
Your business is in a supported market.
You have at least one product to sell.
You comply with Instagram's merchant agreement and commerce policies.
Your business owns a website that you intend to sell from.
How to start an Instagram shop
The first thing you need to do is make sure your account is set to either a creator or a business account. Then you can follow these instructions:
Go to your Instagram profile and tap the three lines.
Select Settings.
Tap Business > Shopping.
Select the Product Catalog you want to connect to your account.
Select Done.
5. Monetize your IGTV videos
Another great way to make money is with videos on IGTV. Creating video content is always a little more involved than taking a standard still photo. But it's like they say: The greater the risk, the greater the reward.
How to enable monetization on Instagram TV
If you're ready to start monetizing your IGTV content, follow these three simple steps:
Publish a video to IGTV.
In the monetization section of your IGTV video and make sure it's toggled on.
Tap Publish.
6. Get Instagram Live Badges
Instagram Live is just teeming with possibilities for making money. One of the more popular methods is with badges. If someone purchases a Live Badge during your IG Live, you'll get a certain amount of each badge purchased.
7. Create content for brands
Creating content for brands is very similar to creating sponsored posts. The biggest difference is that you are creating content that the brand then posts, rather than posting the content from your personal account. This is a great tool/opportunity for photographers and artists looking to try something new with their art.
Instagram monetization may seem easy, but don't be fooled. There's actually a lot that goes into it. The biggest problem with figuring out how to make money on Instagram is that anyone can take a picture on their iPhone and share it online. But in reality, only the best can monetize Instagram. Hopefully, this article has helped you feel more confident about becoming an Instagram influencer! And if you're serious about making Instagram your career, these social media management tools will make your life easier.