Ah, social media. A decade ago, it would have been impossible to predict that it would have such an effect on the way we live, do business, and, well, socialize. But here we are, and whether you love social media or struggle with it, the truth is that it's not going away anytime soon. Social media is also incredibly useful for photographers, business owners, and influencers who are using it to share stories, products, or visuals with a wider community. If you fit into this category, there's a good chance you're using social media management tools to make your online life easier.
Fortunately, there are social media management tools to help you schedule posts, design posts, and manage your analytics. Most have free versions and paid versions so you can try them out and see if they work for you. Here are the best social management apps for iPhone to make your online life easier.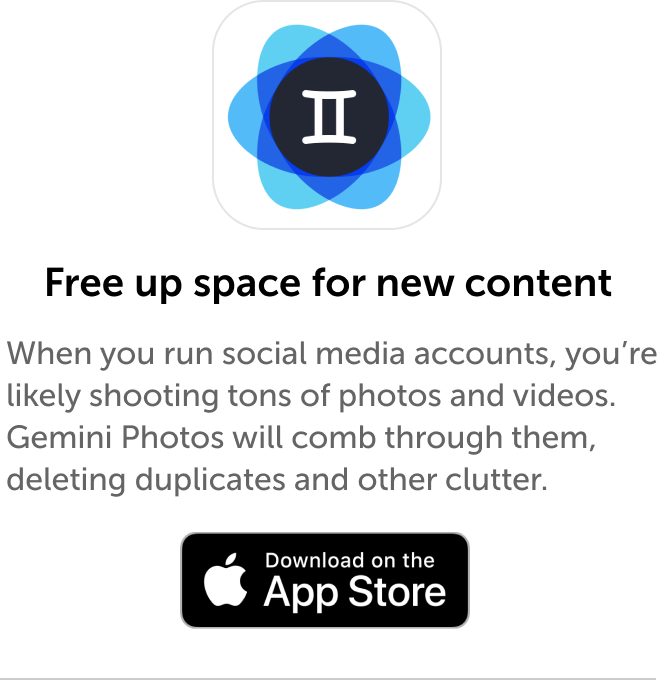 Best free social media management tools
Almost all free social media management tools also have a paid version. Here are the apps that work quite well without requiring that you spend a dime.
1. Facebook Creator Studio: Keep track of Facebook posts and analytics
If you spend a lot of time on Facebook, then Creator Studio is one of the best social media management tools available. With it, you can create drafts, schedule posts, read and respond to messages, and view your analytics on Facebook to help you better understand your audience. This is especially useful if you manage more than one Facebook page. Creator Studio is available in a desktop version and a mobile app and is 100% free.
Creator Studio on the App Store
2. Hootsuite: Best free plan for non-professional users
Hootsuite is a robust social media management tool that you can use to compose, schedule, and monitor your social media platforms. The free plan from Hootsuite lets you use two social accounts, so it is best for casual users. Hootsuite takes a streamlined approach to social media, and the app is very easy to use. If you want to upgrade, professional accounts start at $49 a month and give you additional tools and analytics to make posting and engaging with your community even easier.
3. Later: Free scheduling tool for numerous platforms
The Later app allows you to manage and schedule posts for several social platforms in one place. For Instagram, you can find user-generated content from accounts that use certain hashtags, design and schedule your own content, and even schedule your Instagram Stories. The free version of Later gives you access to one set of social platforms, which includes Instagram, Facebook, Twitter, Pinterest, and TikTok. It caps the number of posts you can create in a month. Paid plans start at $15 per month and give you additional analytics and features.
Best social media analytics and monitoring tools
Creating and publishing your posts to social platforms is just the beginning. To grow an engaged following, you need to monitor your accounts and keep an eye on your analytics so that you know what's working and what's not.
4. Analytics for Instagram: Increase engagement on Instagram
The Instagram algorithm is always changing, making it difficult to keep track of what's working and what isn't. Analytics for Instagram gives you insight into your followers so you can cultivate relationships with the accounts that matter most. With Analytics for Instagram, you can discover your secret admirers, your most engaged followers, and those who you have followed but aren't following you back. While this is a useful app, the free version does include ads, and many of the analytics are only available with a paid subscription.
Analytics for Instagram on the App Store
5. Tailwind: Great analytics for Instagram and Pinterest
Like many of the social media apps on this list, Tailwind can be used for scheduling and posting. If you have an Instagram business account, you can also use tailwind for getting scheduling recommendations and looking at premium stats to help you plan your content calendar. Many of Tailwind's features are available for free, but upgrading to the premium subscriptions will allow you to access hashtag suggestions, an automatically updated bio link, and even caption inspiration.
6. Sprout Social: Advanced analytics for every platform
The analytics on Sprout Social help you make more strategic decisions and take the guesswork out of your social strategy. This is a very robust tool geared more toward business owners than casual social media users. With Sprout, you have complete oversight for all your connected social profiles, all in one location. In addition to the beefy analytics, you'll also have posting and scheduling tools at your fingertips. Sprout Social plans start at $89 a month for five social profiles.
Sprout Social on the App Store
Top social media scheduling tools
Many Instagram users want to be able to schedule posts and Stories well in advance so that they don't have to be glued to the app 24/7. Fortunately, there are lots of social media management tools with a strong emphasis on scheduling posts into the future. We've already discussed some of the free options for scheduling, but here are a few more you can use.
7. Planoly: Scheduling tool with a strong focus on Instagram
Planoly started as a tool for previewing your Instagram feed and scheduling posts, but it has since grown into a highly-rated tool for use with Pinterest, Facebook, and Twitter, too. With the Planoly app, you can upload photos from lots of different sources, arrange the look and feel of your grid with a visual planner, create multiple drafts and schedule them to go out ahead of time, and plan and schedule Instagram Stories. It can also be used to measure important metrics across Instagram and Pinterest, track performance over time, and respond to comments and messages. Planoly is an official partner of both Instagram and Pinterest and has garnered more than 23,000 reviews in the App Store.
8. Zoho Social: Helpful scheduling tool for businesses
Zoho is a suite of business tools that includes invoicing, calendars, and accounting software, as well as a social media management app that allows business owners to schedule and monitor content. This app includes a publishing calendar, a listening dashboard to track reviews, hashtags, and keywords, and the availability to collaborate with a team. Zoho Social plans start at $10 a month.
9. Loomly: Great for scheduling and working with a team
One of the highlights of Loomly is how the app lets you collaborate with a marketing team. It's a great tool for bloggers, influencers, and marketers. With Loomly, you can manage Instagram, Facebook, Twitter, and LinkedIn with automated publishing for organic posts and ads alike. A community management system is integrated into the app so that you can interact with your followers on all the platforms in one spot. Plans start at $25 a month for up to 10 social media accounts.
Our favorite social media posting tools and creation tools
These apps are great for creating unique posts, graphics, and videos before sharing them on your favorite social media platforms.
10. Adobe Spark Post: Easy creation and posting tool
If you want to post more than beautiful images on your social media accounts, Adobe Spark is a great place to start. The huge library of templates makes it easy for you to create Stories, quotes, memes, animations, and more. You can save your favorite posts to use as templates, keep a library of drafts, and post your finished creations to Facebook, Instagram, or Twitter. Many of Adobe Spark's tools are available for free. Premium tools start at $9.99 per month.
Adobe Spark Post on the App Store
11. Canva: Easy graphic design for social media posting
Canva is an intuitive social media design tool that allows you to quickly and easily create beautiful designs for posts, stories, banners, ads, and more. With Canva Pro, you can create a Brand Kit with custom templates, colors, and text so that your posts all have a cohesive theme. Once you've created a post in Canva, you can schedule and publish it to your social platforms. Canva also has a free stock photo and video library that you can use to create your posts. The free version of Canva includes 250,000 free templates to get you started, and the pro version costs $119 each year.
12. Animoto: Super fast and easy video creation and posting app
As many social media platforms move toward showcasing videos, many creators are looking for easy ways to create videos to highlight products, photos, travels, or recipes. With Animoto, you use their collection of professional templates to upload video clips from your phone's photo library. Videos can be customized to match your theme or brand, text can be animated, and you can easily add music to your videos before posting to Facebook or Instagram. If you often repost videos between various platforms, like post your YouTube video to Instagram, those features will come in handy. Animoto's free version allows you to create unlimited videos with the Animoto branding. Premium subscriptions start at $15 a month.
Managing social media doesn't have to be a full-time job. These great social media management tools will help you get a handle on your accounts, build engagement, and create amazing content.