At this point, you'd have to be living under a rock to have never seen a video from TikTok. Many TikTok videos are expertly edited, complete with cool transitions or funny filters. But did you know that you can actually live-stream on TikTok? So instead of editing the perfect video, you can just broadcast a live performance to all of your followers. As long as you've built up a little following on the platform, you'll be able to go live with just a few taps and connect with your followers in real-time.
Want to learn how to go live on TikTok? You're in luck. This article will teach you how to live-stream on TikTok and what you need to do to enable this feature.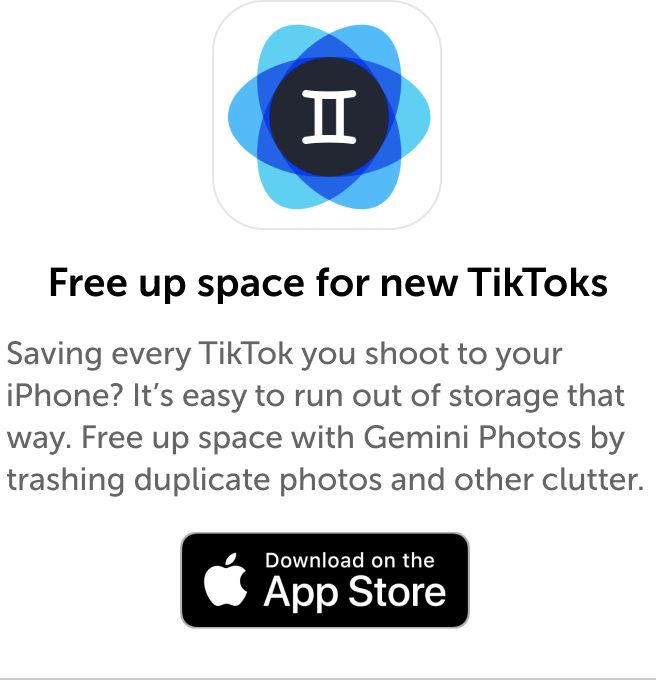 What is TikTok Live?
TikTok Live is when you live-stream on the platform for all of your followers. But if you make your TikTok Lives public, then it's a great chance for other people on TikTok to discover you for themselves.

While TikTok is still primarily known for uploading created videos, TikTok Live offers a nice alternative to that. It gives creators a chance to go beyond what's trending on TikTok and have a more intimate interaction with their followers. And the best content creators will also think of ways they can do a live performance of the type of content people are already used to seeing from them.
How to go live on TikTok
1. Open the app, tap +, and select Live
When you first open TikTok, you'll see the camera icon with the plus sign in the middle. Tap on that icon. You'll then see Live under the record button, similar to the place where it reads Camera and Templates.
2. Choose a thumbnail and write a title for your broadcast
This step is perhaps a little more important than you might think when you're in the moment. Both the thumbnail and the title will help other people find your stream. So while you primarily go live for your followers, making your live video public can expand your audience even more.
3. Tap Go Live
Finally, tap the option that reads Go Live. And seriously, that's it. That's all there is to go live on TikTok. Once you confirm that you're broadcasting, you can do things like flip the camera, add effects, and filter comments.
How many followers do you need to go live on TikTok?
Unlike some of the other social media networks, TikTok has a couple of requirements before you can live on TikTok. The biggest stipulation is that you have to have at least 1,000 followers. If you don't have that many followers, then you won't even see the option to go live.
If you feel like that 1,000-follower requirement is a high barrier, you're not alone. But TikTok didn't just arbitrarily choose that number. Since the app caters to a younger audience, TikTok has gotten a bit of pressure to better monitor and moderate the content shared by its users. The hope is that once a user reaches 1,000 followers, they should be pretty familiar with the platform and know what content they should and shouldn't be posting. It all comes down to making sure TikTok remains a safe place for all of its users.
Why can't I go live on TikTok?
Having 1,000 followers isn't the only requirement. While TikTok allows 13-year-olds to sign up for accounts, you have to be 16 to go live. And that's mostly for the sake of security. This is just one of the safeguards TikTok has in place to keep the platform safe for everyone on there.
Now, if you just turned 16 or recently hit 1,000 and don't immediately see the option go live, don't worry. It takes a little while for TikTok's records to update, so you might need to give it a couple of days before you have the option to use TikTok to live-stream.
But the good news for the creators that are over 18 is that there's an additional feature unlocked for you. That feature is Gifts. Users will now be able to send you gifts, both digital and physical, when you go Live on TikTok. Think of it like a virtual tip jar that people can award you with if they're enjoying your content.
As long as you meet the requirements mentioned above, you're ready to go live. TikTok has gone to great lengths to make broadcasting as simple as possible. So, here are the three very easy steps to go live on TikTok.
Hopefully, you found this article helpful — especially if you've been wondering how to go live on TikTok. Going live for the first time can always feel a little intimidating. But the good news is that as long as users meet the requirements, anyone can do it.