For content creators, getting verified on any social media platform is an important milestone. It helps give you legitimacy on the platform, proving that you're the real person you say you are. But getting that blue tick is a little harder to do on TikTok, which also means it's a bit more special and carries more weight on the platform. Keep reading to learn how to get verified on TikTok and what it means to be TikTok verified.
What it means to have a TikTok verified badge
Aside from confirming your identity, there are some other things TikTok's blue tick can mean for content creators.
What is a verified account on TikTok?
A verified account is something generally reserved for celebrities, brands, or popular content creators. TikTok takes the blue tick so seriously because they believe it should only be for accounts that are at risk of being copied. For instance, people want to follow and interact with their favorite actor and not just a fan-created account.
What happens if you get verified on TikTok?
You already read about the credibility the blue tick gives you with followers, but it can also help give your content more weight. TikTok's algorithm prioritizes content from verified accounts. 
Do verified TikTokers get paid?
Sort of. Like other social media platforms, if you have a verified account on TikTok, you're more likely to get sponsorship deals from different brands. But TikTok does not pay its verified creators. That said, TikTok is very proud of its creators and works more closely with them than other platforms to pair them with brands.
Can you apply for TikTok verification?
No. Unlike Instagram and Twitter, you cannot apply for a verified account. TikTok has a strict set of guidelines to be considered, and you'll read more about a few of those later.
How many followers do you need to get verified on TikTok?
There isn't a set follower threshold to be verified. Instead, you'll need to have more metric growth and activity on your account. Things like daily TikTok follower growth or longer video watch times are what matter.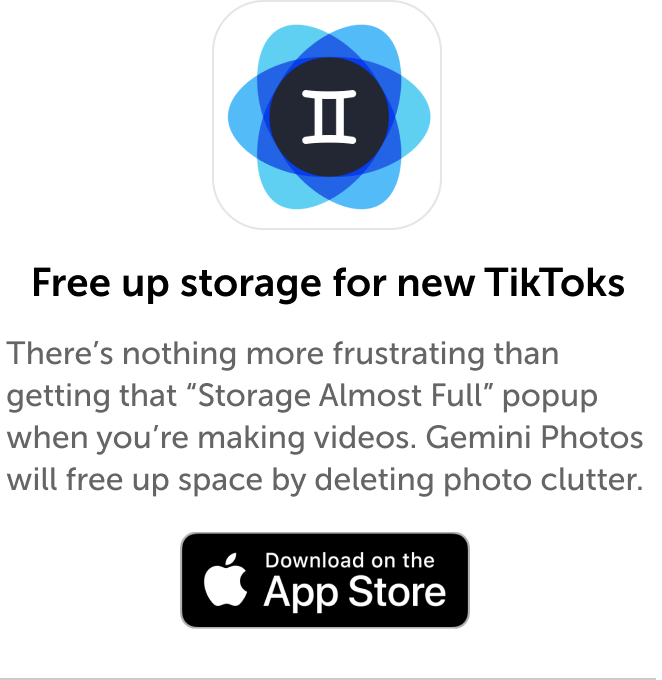 What are the benefits of having a TikTok verified account?
You've already read about many of the benefits of having a verified account. But here's a quick recap of what these benefits can mean to you:
Added authenticity: Once your account is verified, your content feels more sincere and authentic because followers know they're interacting with a real person.
Better exposure and reach: Verified content gets shown to more people and more often simply because the platform knows that this is content people want to see.
More credibility: When followers know the person behind the account, they're more likely to trust it and share it with their friends — again, expanding the reach of the account.
How to get verified on TikTok
Currently, TikTok hasn't made its verification process public, so no one knows the sure-fire way to get your account verified. However, there are quite a few resources from influencers and content creators that have received some answers from TikTok and shared those answers online.
Before you read these tips, you should be aware that there are a lot of scams surrounding TikTok verifications, so be careful. And most importantly, do not pay for followers or verification on TikTok. This is a violation of the Terms of Service, and it won't work. There's a good chance you could be wasting hundreds, if not thousands, of dollars.
1. Gain more daily followers
Even though there's not a follower quota to get verified on TikTok, the number of followers you gain every day is a metric that's taken into consideration. A few websites report that the range TikTok looks for is an average of 500 to 2,000 new followers a day.
2. Longer watch times
Another important metric is how long people watch your videos. Creating videos that people want to watch all the way through or rewatch over and over are great ways to boost this number. Videos that seamlessly loop can also help boost your numbers.
3. Create consistent and engaging content
One of TikTok's best features is the For You Page, which curates videos you should watch. But the more engaging your videos are, the more likely it is that people will share the content with friends on the platform or even via text. The more this happens, the better your chances are of getting verified. And obviously, the more consistent you are with posting content, the more likely people will share your videos.
4. Other social media verifications
If you're verified on other platforms like Instagram and Twitter, that can make it easier for TikTok to verify your account. While those additional verifications don't guarantee that this will be the case on TikTok, you can direct your followers on those platforms to follow you on TikTok as well.
5. Get attention on and off of TikTok
The easiest and most obvious answer isn't all that helpful: Make a video that goes viral. (Aren't we all trying to do that?) But, that said, just creating one video that is a massive viral success won't get you verified. It's something that has to happen repeatedly. And let's not forget about life off of TikTok. If your videos are popular enough to gain local media coverage, that increases your verification chances.
It's easy for that blue tick on TikTom to be written off as additional social media clout. But the truth is that it really can impact your account. By setting this as a goal, it can help you focus on the content and strategy for your TikTok account. Then, after you get verified, your account can reap the rewards of added credibility and increased reach.