If you love taking photos and sharing them with the world, then you're already influencing your digital community. Want to go a step further and become an honest-to-goodness influencer on Instagram? Instagram has roughly a billion users, and the platform is saturated with people hoping to become Insta-famous. Gone are the days when you could post pretty pictures, slap a few hashtags in the comments, and grow an engaged following. That means becoming an Instagram influencer as a photographer takes dedication, talent, and hard work. Still want to make it happen? Here's how to become an Instagram influencer while sharing your talent with the world.
What is an Instagram influencer?
Let's start at the beginning. What exactly is an Instagram influencer, and why would you want to be one?
Instagram influencers have built a reputation around a certain niche that engages their audience and keeps them following along on the platform. In fact, Instagram loves influencers because they encourage people to stay on the app. Instagram influencers are authentic and credible voices that have a unique ability to engage their community.
From a marketing perspective, brands and companies love Instagram influencers for their power to influence others to try out a product or service. Influencers have a huge impact on markets in different niches, and companies are eager to work with influencers who are authentic and trustworthy.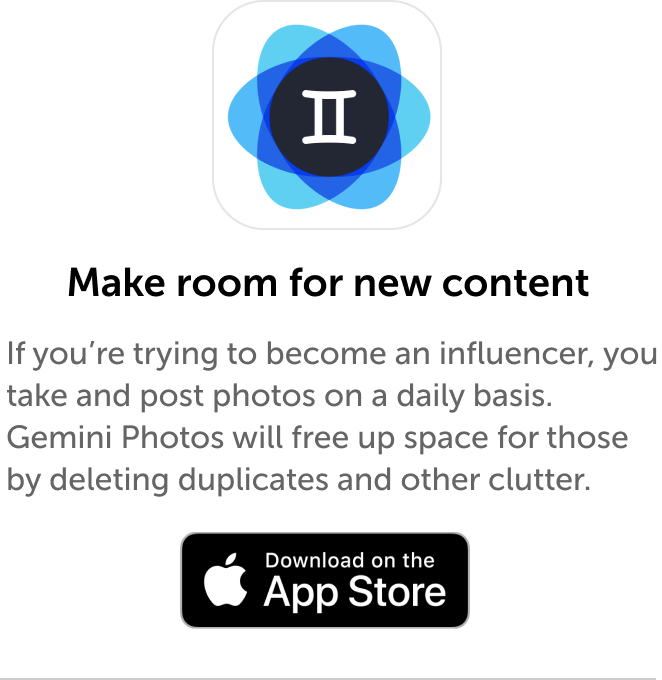 What qualifies you to be an influencer?
When Instagram was in its infancy, it was not difficult to amass a large following, call yourself an influencer, and then secure deals with brands to monetize your Instagram. Followers could be real people, or they could be robots, and an influencer's ability to "influence" was based on how many people liked or commented on their posts.
Fortunately for everyone, those days are pretty much gone, and if you want to be an Instagram influencer, you have to be unique, authentic, and dedicated to your craft. If you have skills or talents to share and a receptive audience, you are an influencer.
Can you be an influencer with 1,000 followers?
Numbers aren't nearly as important as they used to be on Instagram, and yes, you can certainly be an influencer with 1,000 followers or fewer. Quality is more important than quantity, so if you're sharing great images with engaging captions, helping someone solve a problem, or inspiring an audience, you can absolutely be an influencer.
How to become an Instagram influencer by using your photography
There are many photographers who are considered influencers on Instagram and many who aren't. And just because you take amazing photos, don't assume that you can become an influencer. All you have to do is take a look at Instagram's Explore page to see that the platform is full of incredible photos and talented photographers.
To be an influencer on Instagram, you need to do more than take great photos and post them on the app. And while there's no shortcut to becoming an Instagram influencer, with some perseverance, it's totally possible. Here are some tips for using your unique photography talents to become an Instagram Influencer.
1. Ask yourself why you want to be an Instagram influencer
Figuring out why you want to be an Instagram influencer will help you set goals for yourself. Do you want to work with brands? Sell your prints? Book photoshoots? Get your photos published in magazines? Be famous?
In all of these scenarios, you will have to focus on building a community on Instagram, but the community may be slightly different depending on your goals. For example, if you want to sell prints or book photoshoots, you're going to be posting content for regular people who may find and love your work. If you want to work with brands or get published, your content will be geared more toward a professional audience. There's definitely some overlap, but it helps to know what audience you are targeting so you can use the right messaging in your photos and your captions.
2. Use a unique angle or talent to stand out on Instagram
You may love to photograph everything from landscapes to high fashion, but you will have better luck as an Instagram influencer by finding a defined niche or angle and becoming an expert in it.
Let's say you've narrowed your niche down to landscape photography. That's a great start! You can build your Instagram presence from a few different angles, depending on your goals. You can educate people by doing how-to tutorials in your captions, or go behind the scenes and talk about how you got the shot. Another option is to show before and after photos in a carousel format and talk about your editing techniques. You can use humor to tell stories about your photoshoots or give travel advice about different places that are great for landscape photography.
To influence your community, you have to offer something of value above and beyond that great image. What is it that you can offer your audience? It can be a unique talent, humor, compassion, or storytelling. Whatever makes you stand out can be used to influence and help others.
3. Tap into communities to grow your following
Your Instagram feed will be the hub of your community, but don't neglect other communities out there, especially in your own niche. Photography communities are run by other influencers, large accounts, magazines, camera companies, and more. Some hold photo contests and challenges based on themes, and others feature the work of photographers regularly. Still others host Instagram takeovers with photographers, allowing users to post to their account and reach a wider audience.
Because Instagram is huge, finding communities that match your niche, talents, and goals may take time, but don't give up. Once you find a few communities, interact with them. And interact with photographers who inspire you.
4. Authentically engage with your audience on Instagram every day
Building a community that includes your followers is one of the most time-consuming and rewarding parts of being an Instagram influencer. When someone takes the time to comment on your photo, ask a question, or tag you on their own account, be sure to go above and beyond to show your appreciation. This means responding to any comments on your photos but also visiting the accounts of your engaged followers and commenting on their stuff, too. If someone shares one of your photos, be sure to reciprocate in some way.
5. Go behind the scenes with Stories and Reels
Your main feed may be where you highlight your photos, but there's so much more you can do on Instagram. Reels and Stories are a great way to share different content that your audience can interact with. On your Stories, you can post polls, ask questions, have people ask you questions, and shout out some of your favorite accounts. Reels are great for going deeper into your processes as a photographer and showing your audience how you choose locations, edit photos, sell your work. – whatever you think your audience will be interested in.
6. Solve a problem for your audience
This goes back to promoting your unique angle and talent on Instagram. You have something to share that others can benefit from. This often comes down to solving a problem for your audience. If you are trying to build a community of aspiring photographers, take the time to answer questions and share your expertise. If your community is location-based, share tips about photography in that location. Finally, if you are selling something to your audience, be sure to offer sales and discounts to your followers within the captions of your posts.
7. Show before and after images
Before and after images do great on Instagram, especially if you have a unique editing style. Every now and then, post a carousel to Instagram with the finished photo first and the unedited version as the second photo. Give your followers some editing tips and ask them to swipe to see the before shot. You can also post different edits of the same photo and ask your followers which version they prefer. This is a great way to engage your audience and make them feel like they are part of your community.
8. Do not work with brands unless you can stand behind them
We can't write an article about Instagram influencers without at least mentioning brands. For some people, working with brands is one of the primary reasons to become an influencer. If that is your goal, our suggestion is to spend some time thinking about the brands that fit well in your niche and that you can 100% stand behind.
If you work with every brand that offers you free products or cash, you run the risk of losing the trust of your followers. On the other hand, if you authentically promote brands that you love, then your audience and the companies you work for will come out on top.
To start working with brands, make a list of the top 5 that would best fit with your niche and your audience. Now go cultivate a relationship with those brands on Instagram and be a part of the community they've created. If you stick with it, we promise it won't go unnoticed.
While becoming an Instagram influencer is not a quick way to get rich or famous, it can certainly be very rewarding. If your goal is to promote your work, build a community, and help others succeed, then you would make a great influencer on Instagram!