Looking for ways to grow your Instagram and increase your followers? Hashtags are still a great way to get your posts in front of more eyeballs. There are Instagram hashtags for every type of iPhone photographer, whether you post your favorite travel shots, candid street photos, or simply the meal you made for dinner last night.
Let's take a deep dive into hashtags. In this article, you'll learn which hashtags are trending on Instagram, the best hashtags to increase followers, and how many hashtags to add to your post.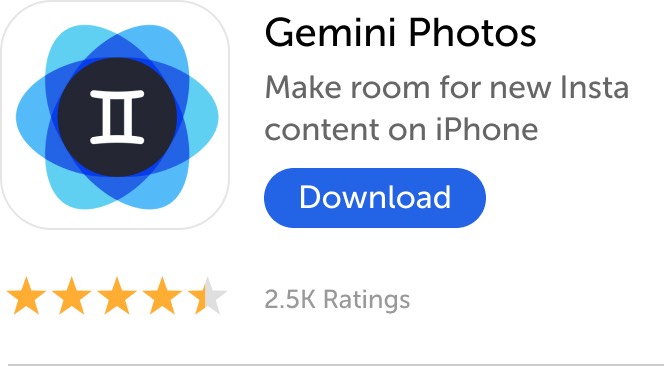 The best Instagram hashtags for iPhone photography
Proud of all those iPhone photo moments that you've expertly captured? Share your loyalty and increase your followers at the same time. These are the best Instagram hashtags for iPhone users:
#shotoniphone
#iphoneonly
#iphoneography
#iphonex (or #iphone11, #iphone7 — use whatever model you're shooting with)
#iphonephotography
#iphonepic
#iphone
#iphonephotographer
#iphoneshot
#iphonepictures
Popular Instagram hashtags for travel photos
Instagram photographers excel at sharing beautiful photos from around the world. Some of these hashtags are branded hashtags that are used by large Instagram accounts that feature travel photos. In addition to the hashtags mentioned below, be sure to do a quick Instagram search for hashtags related to the location you are posting about (#california, #santabarbara, #pacificcoasthighway, etc.):
#travelgram
#instatraveling
#stayandwander
#thediscoverer
#wildernesstones
#roamtheplanet
#ourlonelyplanet
#destinationearth
#escapeandwonder
#forgeyourownpath
#somewhereonearth
#roamfeels
#theadventureproject
The best food photography hashtags for Instagram
When posting photos of your awesome restaurant meal or culinary creation, choose a mix of trending hashtags, hashtags of foodie accounts, and hashtags describing what you're posting (the name of the restaurant, location, type of food, etc.):
#foodphotography
#foodiesofinstagram
#foodiegram
#foodforbodies
#culinarylife
#gastroart
#lovefood
#buzzfeast
#foodandwine
#yougottaeatthis
#gastronogram
#bestfoodfeed
#5stardesserts
Top Insta hashtags for street photography
Street photography is usually comprised of candid shots featuring daily life in urban areas. These photos tend to do great on Instagram, provided that you use the right hashtags. Be sure to use location tags as well as street photography hashtags for the best reach. Here are some great ones to use for all of your street photos:
#streetgrammer
#streetshooter
#streetpics
#ig_streetphotography
#street_is_life
#streets_storytelling
#streetleaks
#streets_unseen
#raw_cityscapes
#citygrammers
#urbanromantix
#streetmobs
#sageofstreet
#snapthestreetbeat
How to use Instagram hashtags effectively
Now that you've collected some hashtags relevant to your photography niche, it's time to put them to work. We like to use a mix consisting of branded hashtags, trending hashtags, general hashtags that describe the post, and small hashtags with under 10,000 tags. We're not too picky about the ratios, but 1/4 for each category is a good general rule.
As soon as you create your post, add your relevant hashtags to the first comment to your Instagram post. Now, click on each hashtag and engage with the top posts that you find by liking and commenting.
If you are using branded hashtags in hopes of being featured by a large account, be sure to follow that account, engage regularly with the content they post, and tag them with all of your relevant posts so that they get to know you.
How many hashtags should you use?
Instagram allows up to 30 hashtags for each Instagram post, but don't feel like you should use the maximum every time you post. Instead, make sure each of your hashtags is relevant and that you are engaging with the hashtags you use. Some of your content may require 30 hashtags to cover all your bases. Others may only need 12.
How to find trending Instagram hashtags
The best way to find trending hashtags is to do some research on Instagram. Start by using the search feature to look for hashtags you're already using or that are relevant to your post. From there, you will see a list of related hashtags, as well as the top posts for the hashtag you just searched for.
First, make a list of all the related hashtags. Next, tap on the top post for each and make a list of the hashtags that those top accounts have used in their posts. If the top posts for the hashtags are similar to your own, then you've found a great hashtag to include in your post!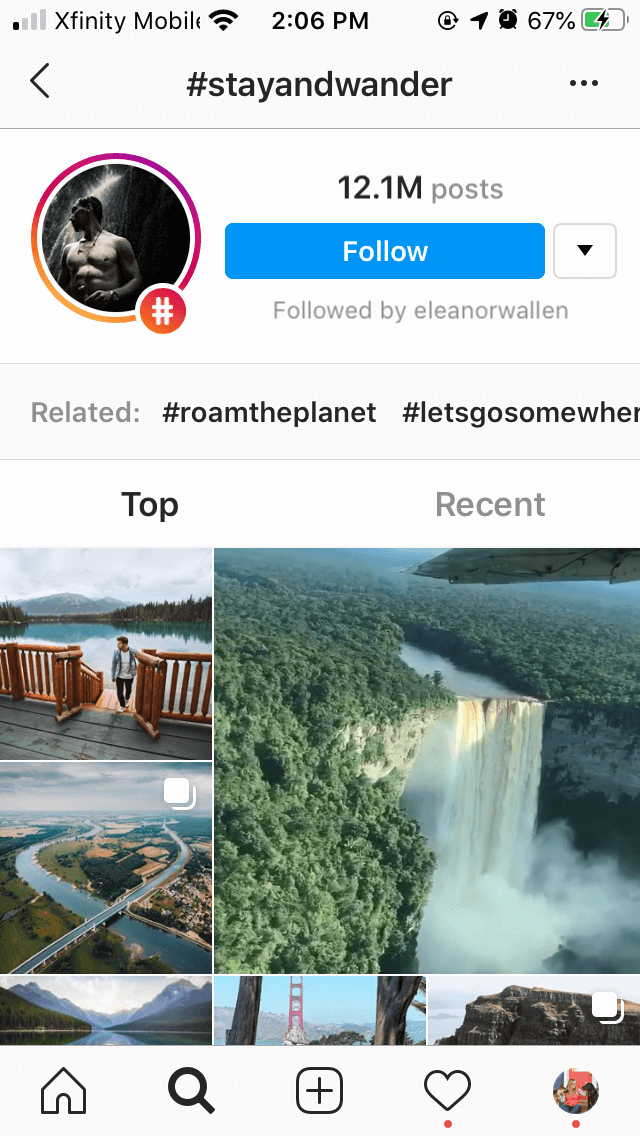 While you should spend time researching relevant hashtags when you have time, you don't need to reinvent the wheel every time you post. Save lists of trending hashtags in the Notes app on your iPhone so you can quickly add them to relevant posts.
How and when to create your own hashtag
Creating your own hashtag is useful if you are trying to create a community, share relevant posts on your account, or build a business. Your hashtag can be as simple as your Instagram account name, but it should also be catchy, unique, and easy to remember. It should also be a hashtag that hasn't been used much, if at all.
Once you've found the perfect hashtag, start using it across all of your social media platforms. And encourage others to use it, too. When someone does use your hashtag, be sure to like and comment on their post and repost on your feed or Stories if the content is relevant.
How to use Insta hashtags to get featured
With a bit of research, you can find large accounts in your niche that feature smaller accounts that use their branded hashtag. One way is to simply tag the brands that you've used in your post.
You can also search for accounts that regularly feature photographers. Using Instagram's search function, type in a hashtag that you use often — only tap Accounts instead of Tags. This will show you if a hashtag that you use is tied to an account.
Another way to find large accounts that might feature you is to look on the Explore page, where the most popular posts are located. Scroll through and tap posts that are relevant or that catch your eye. Check the account's profile and look for either a hashtag or a mention that the account posts features of other accounts. Take note of the account's style, and if it matches your own, be sure to jot down the name of the account so you can tag them in the future.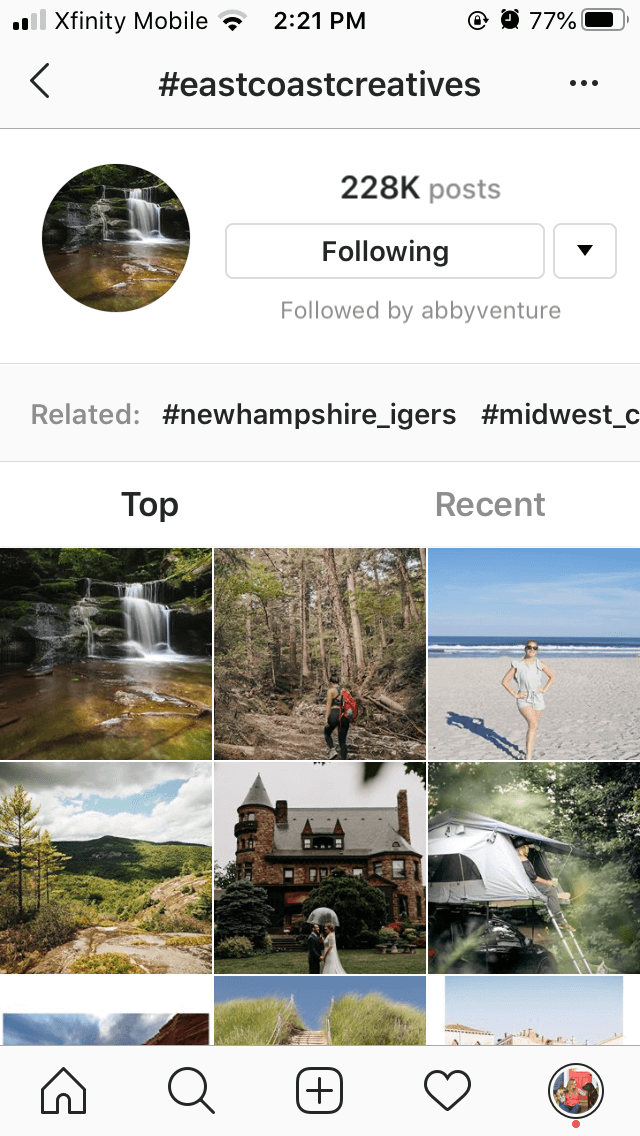 Instagram is a long game, and there isn't really a shortcut to growing your account organically. Fortunately, Instagram's use of hashtags makes it incredibly simple to find and engage with similar accounts. This is a great way to grow your followers and develop relationships on Instagram. Also, check our new post and discover the best iPhone photographers to follow for inspiration.