It's no big secret that the iPhone camera has evolved drastically over the past few years. Between the increasingly intuitive features, accessibility, and high-quality images, many professional photographers have made your iPhone a go-to tool when shooting so that an entire sub-class of creatives was born who exclusively use their iPhones for their work. If you're looking to hone your photography skills by using just your iPhone, it helps to turn to the pros for inspiration and guidance. In this article, we've rounded up our favorite iPhone photographer accounts that deserve a spot on your Instagram feed.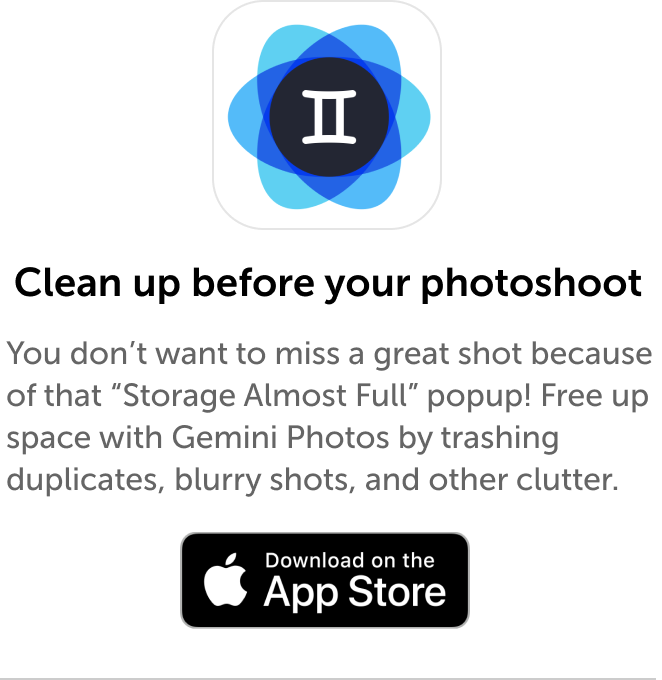 Our favorite iPhone photographer accounts to follow
Thanks to the ever-growing influence that social media has over our careers, hobbies, and lives, Instagram has become a dedicated space for photographers to share their work with the world. And iPhone photographers are no exception.
Whether it's used in journalism, portraits, landscapes, sports, or close-ups, the iPhone camera has become a staple tool across all genres of photography. So, if you're ready to get your creative juices flowing, check out these incredible iPhone photographer accounts.
1. @kimhaggstrom: iPhone photographer from Portland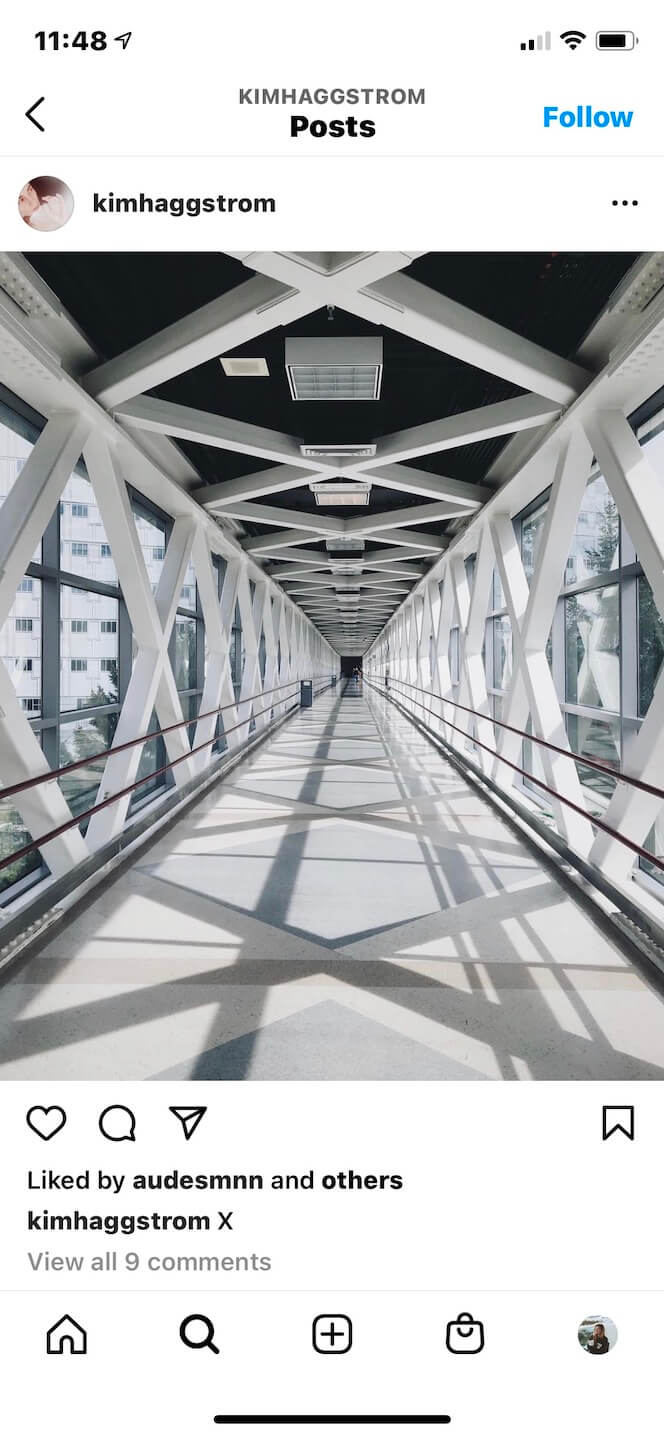 Judging by the expert composition and detailed focal points, you would think that Portland-based photographer Kim Haggstrom would be shooting on an expensive DSLR camera. But, as stated in her bio, her Instagram account only displays photos taken from her iPhone. This is an excellent example of the deep colors and sharp subjects you can capture with this tool.
While she primarily shoots landscapes and architecture, you'll occasionally find some portrait and animal photography on her feed as well.
2. @normster: Street photographer from Toronto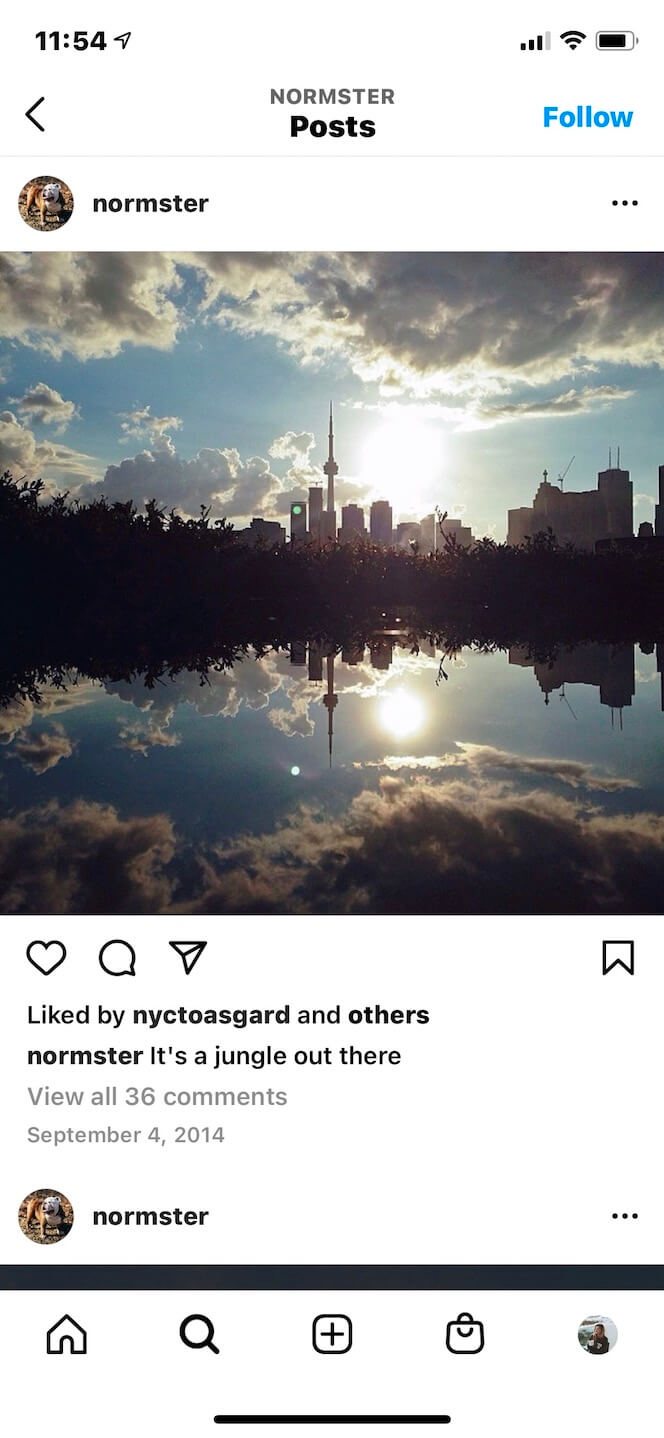 This unnamed photographer, who goes by @normster or Squishy Smalls, gives you an artistic look into his city life through vivid snapshots taken with his iPhone. On his feed, you'll find everything from skyscrapers reflected in puddles to close-up shots of morning dew on spiderwebs to adorable pictures of his dog Norm. And thanks to his vivid imagery and stark colors, every photo seems to pop.
3. @dinalf: Israel-based photographer capturing everyday moments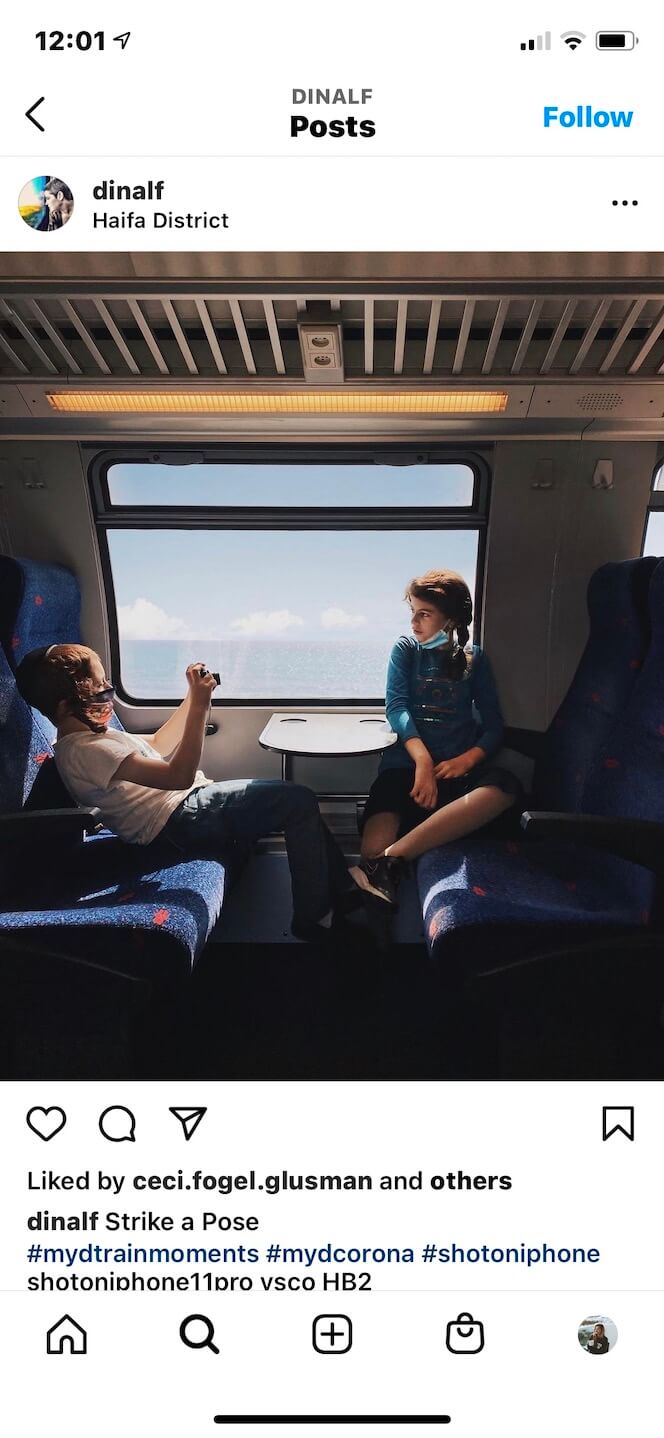 While some photographers like to shoot a vast array of subjects and places, Dina Alfasi's Instagram account is focused mostly on everyday moments taken on railway rides in Israel. Her subjects are as diverse as the passengers who board this commuter system, and the images captured seem to feature the unique personalities of the individuals she chooses.
Even though this iPhone photographer maintains a theme throughout her work, you'll find that no photo is even remotely alike.
4. @leoleoparis: Black-and-white street photographer from Paris, France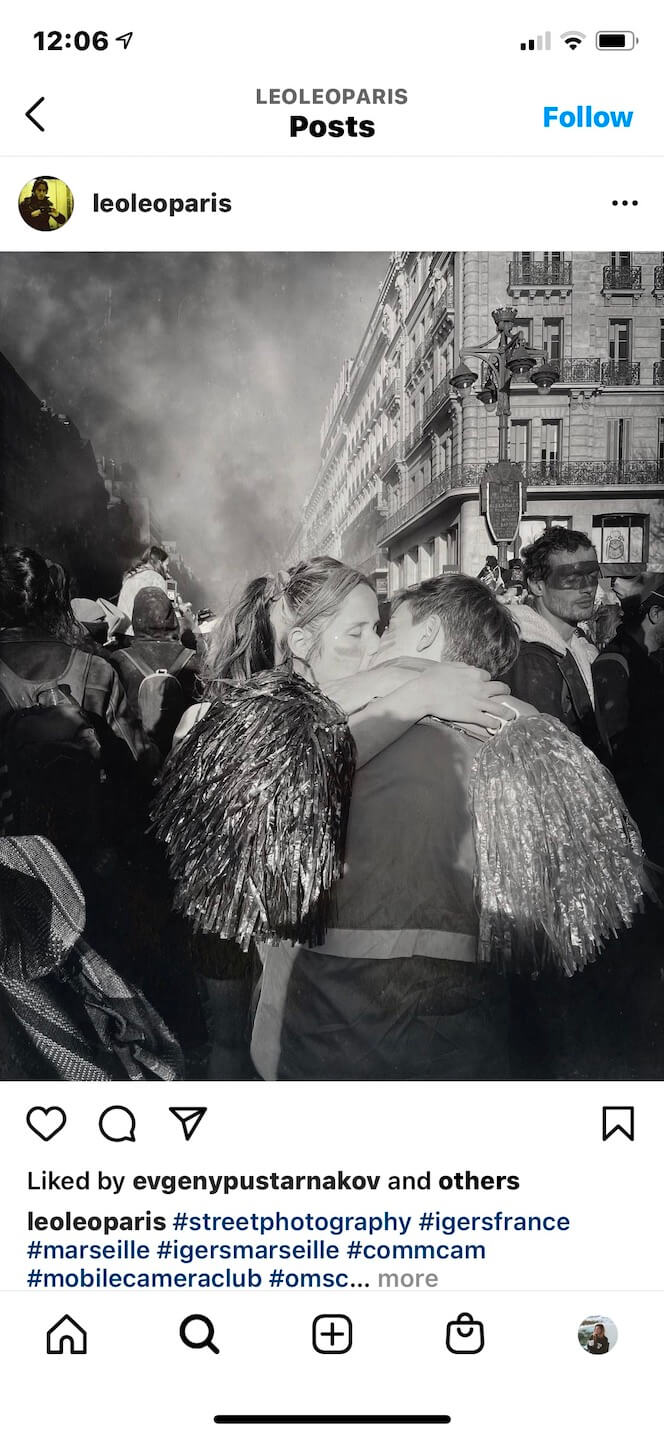 You can live vicariously in one of the most romantic cities in the world through this iPhone photographer's Instagram feed. Mainly focused on the people he encounters in the city, Hannibal Renberg's photography is primarily in black and white, a style not as commonly seen today.
On his feed, you'll find lovers embracing, Parisians enjoying long lunches, and tons of swoon-worthy inspiration.
5. @kevinruss: Western landscape photographer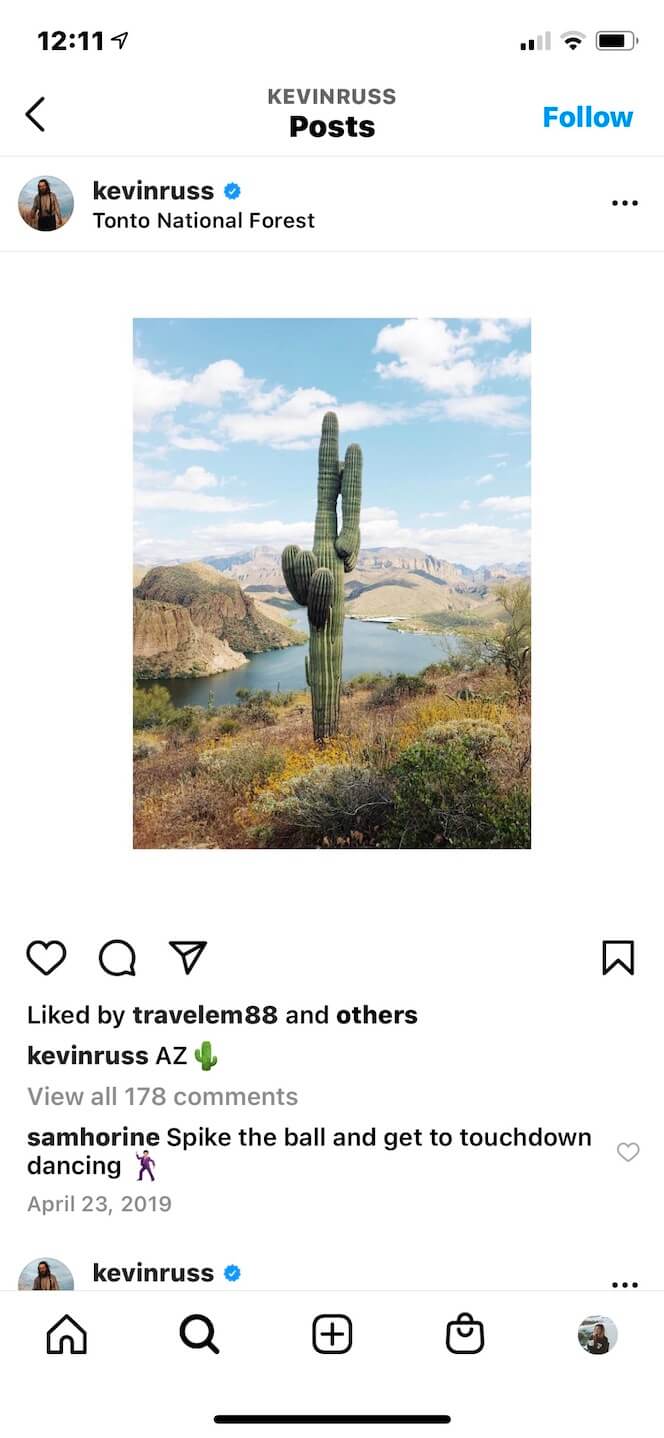 If you're looking for beautiful scenes from the American West, look no further than Kevin Russ's Instagram feed. This notable iPhone photographer is well-known for his breathtaking landscape photography, capturing incredible views from popular places like Joshua Tree National Park and Marble Canyon to lesser-known gems like the Superstition Mountains.
Prepare yourself because following this account is sure to result in daydreaming about a road trip out west.
6. @xcanadian: Grungy street and portrait iPhone photographer based in Hong Kong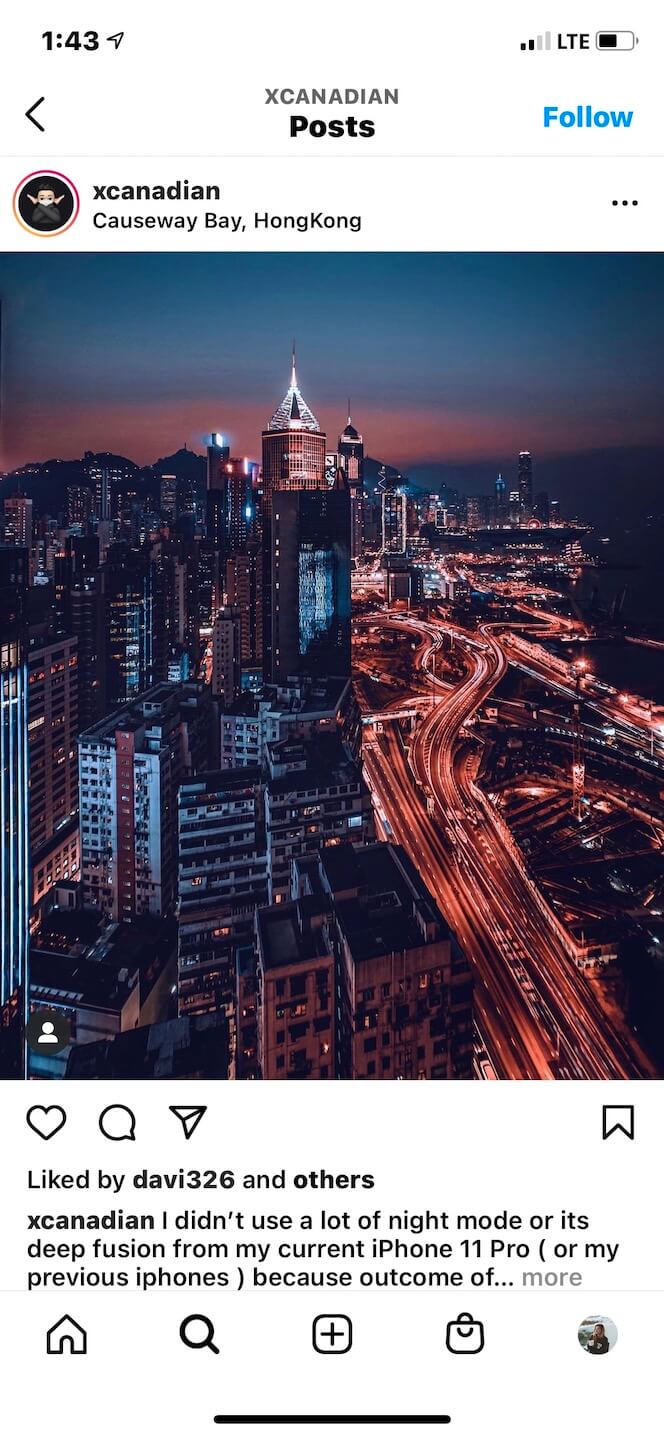 This iPhone-only street photographer, known only as Stephen, captures a wide range of subjects living and breathing in a bustling place like Hong Kong. On his profile, you'll find stunning architectural shots. Plus, you'll find artistic portraits set to a consistently moody vibe that makes for a cohesive feed.
7. @yankeeinsc: Landscape photographer in South Carolina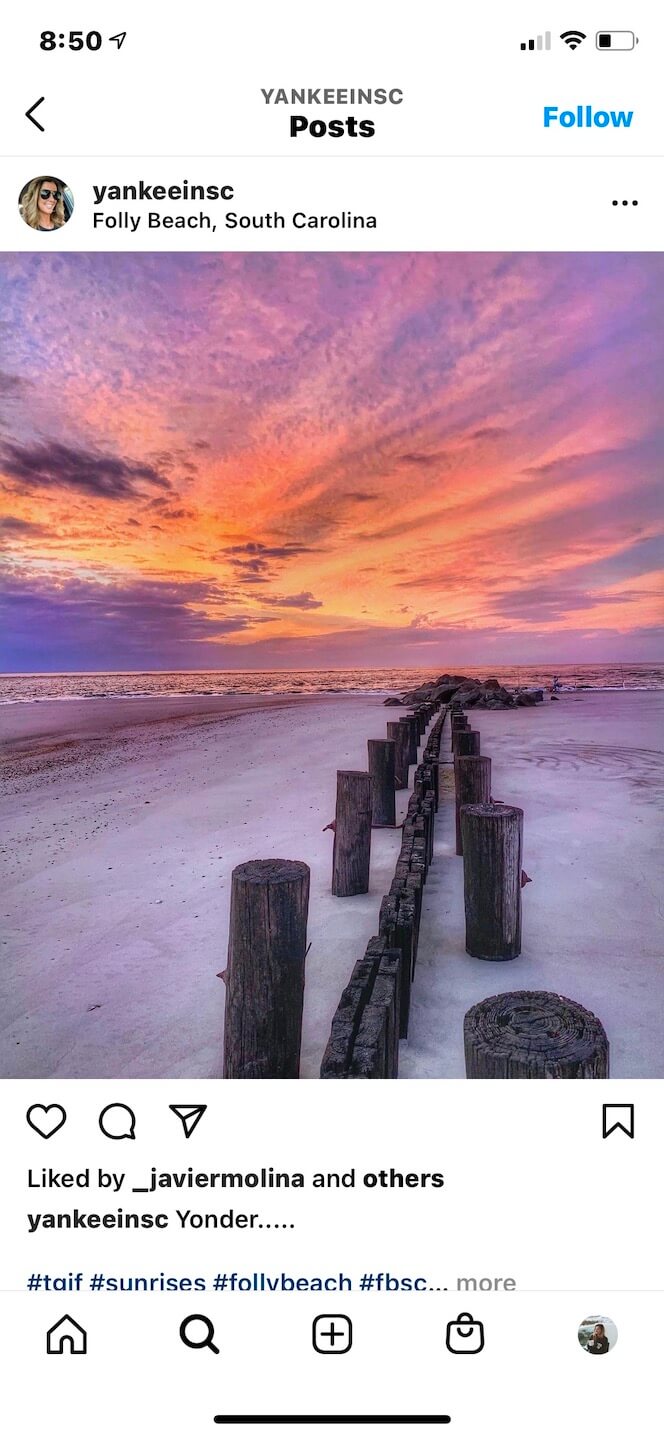 With vivid imagery and striking colors, Heidi Chesko's iPhone photos will inspire you to wake up early and chase the sunrise. Most of her images are sunrise (or sunset) landscape shots taken at various beaches in South Carolina. However, she also photographs other spots around the state.
Some of her favorite locations to shoot seem to be Sullivans Island and Folly Beach.
8. @nanettewhite: Street and landscape photographer in Melbourne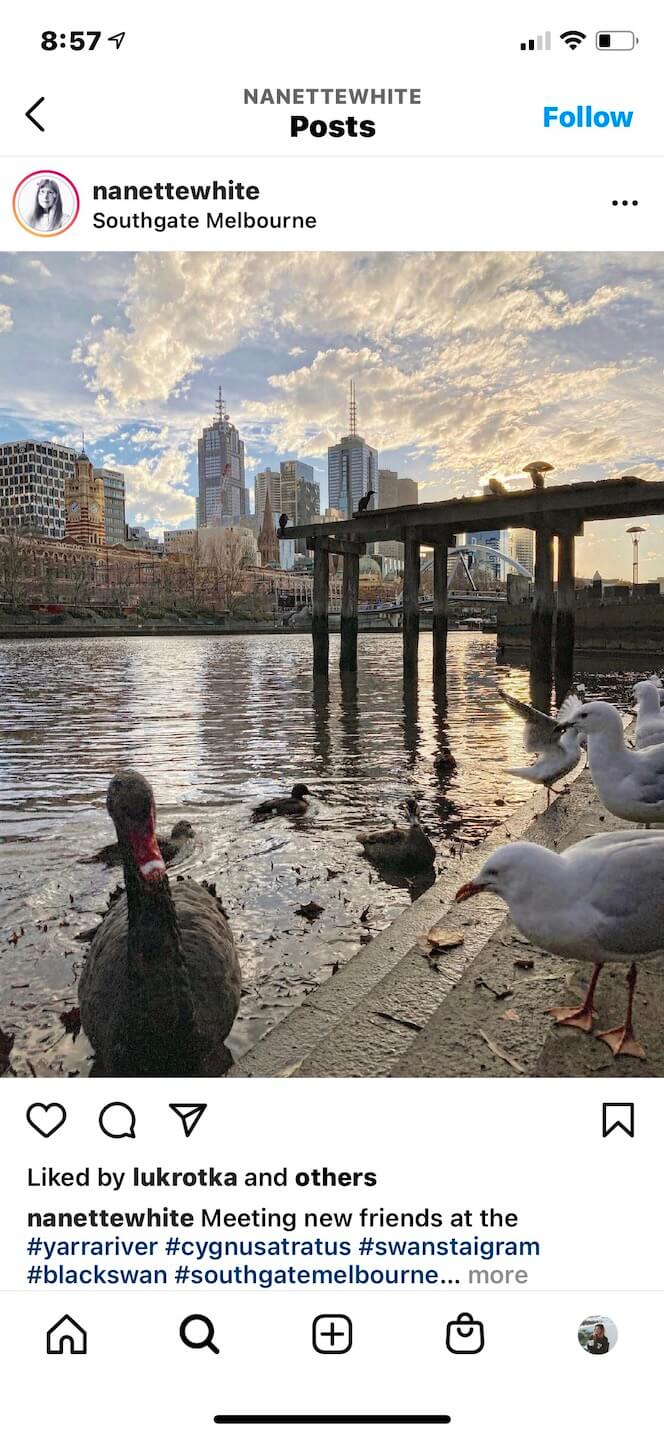 Taken with her iPhone SE 2020, Nanette's street photos give a glimpse of what life is like in Melbourne, Australia. She captures images of iconic places like Fitzroy Gardens and St. Paul's Cathedral, as well as her city's native birds and ducks.
In addition to only using her iPhone, she also exclusively uses the Instagram app to edit her photos.
9. @jl_saez: Black-and-white street photographer in Spain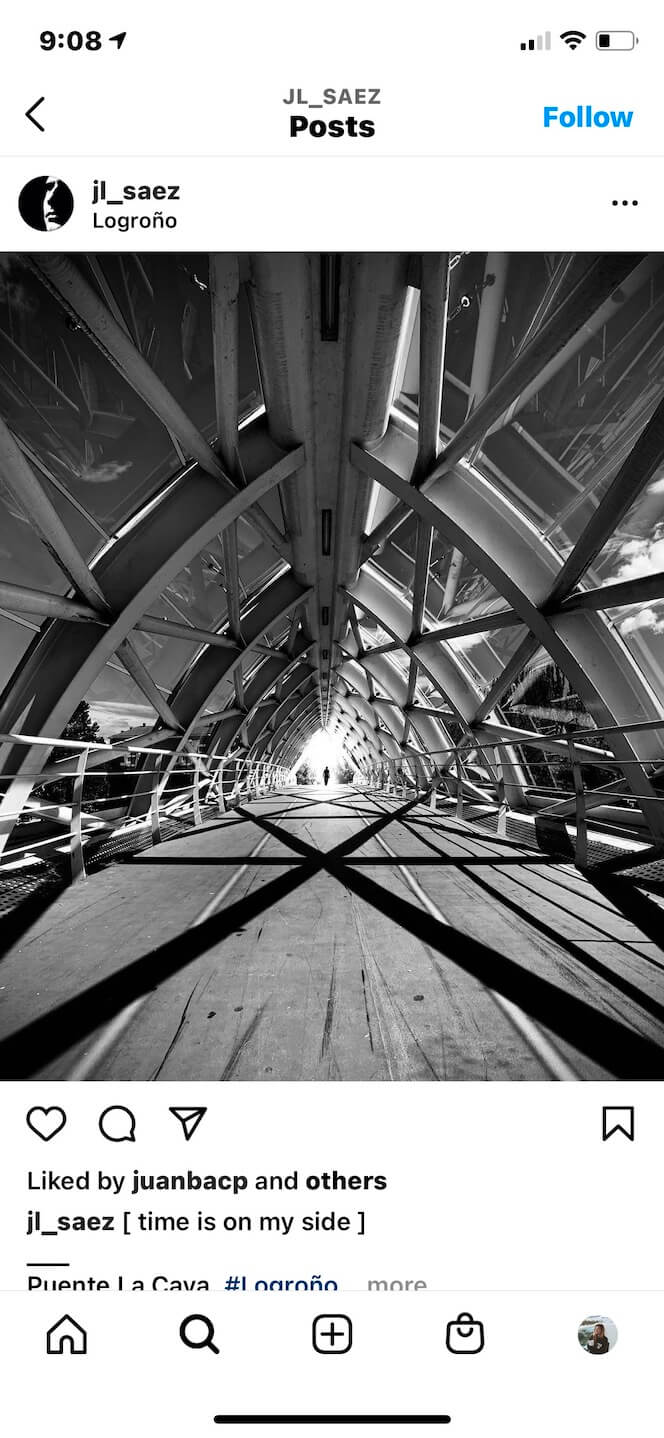 Known for his dramatic, contrasting black-and-white images, José Luis Sáez produces work that is incredibly unique. It's hard to believe he shoots exclusively on an iPhone. While he's based in Valencia, Spain, he occasionally shoots in Portugal.
Because he also works as an architect, most of the images on his feed are of buildings and cityscapes. But they all share a common theme: in search of light.
Instagram is a hub for all kinds of photographers and creatives, including iPhone photographers. Add these well-known iPhone photographer accounts and some up-and-comers to your feed for a daily dose of inspiration.