Have you ever picked up your iPhone, and it felt really warm, maybe even like it's overheating? While it's normal for phones, and any device, to heat up when it's doing an intensive task, it should never feel like it's about to scald your skin – especially iPhones. That's because they have temperature sensors that are supposed to monitor the device and prevent it from getting too hot.
But, the reality is those sensors aren't perfect. So, from time to time, they aren't able to keep the temperature down. That's when your phone will start to feel hot to you. Don't worry, though. This article will walk you through a few possible reasons why your iPhone feels hot and provide you with a few tips for what you can do when it feels that way.
Why is my iPhone getting hot?
Even though there's not one particular reason why your iPhone gets hot, there are quite a few common causes. Those include:
If your battery is malfunctioning or has an issue, it may be overworking itself – or worse, it's the component that's overheating in your phone. Especially if your phone is older, note how often this happens because your battery might need to be replaced.
Have you left your iPhone on your dash or outside without shade? Direct sunlight can heat your phone to the point it may turn off. Your iPhone will heat up even faster if you try to use it in this environment.
Your phone could heat up if you have too many apps active and running in the background simultaneously. It can even heat up if you have opened an app accidentally and aren't actively using it, like turning on a stopwatch or leaving your camera open.
This is similar to the last point, but more specifically, it's about continuous data usage. That could be caused by streaming a movie or trying to do a video call for an extended period of time.
Things like your screen brightness and your auto-lock time on the display can all play into how much your phone will have to process – leading to how hot the device will get.
Sometimes there are just bugs in the coding. It could be a problem that's causing an app to run over and over on a loop. Or it could be a faulty script that reads a temperature sensor which is why the phone isn't turning off. Either way, that's why software updates are so important. They're designed to help fix and patch these types of issues.
How to cool down your iPhone
So, now you know why your iPhone is probably overheating. What do you do with that information? How do you get your iPhone to cool down so you can use it again? Here are a couple of tips to help you with just that.
1. Unplug your phone
If you're charging your iPhone and it's overheating, it's possible that it's being caused by either a bad plug or a bad outlet. Either way, it's not the fault of the phone, which is good news, at least.
2. Remove the case
Depending on what type of case you're using, that could also cause iPhone overheating. If you feel the heat of your iPhone through the case, then you need to quickly remove it and make sure it doesn't get any hotter.
3. Close all of the apps
Any active apps on your phone could be maxing out the processor causing the entire device to go into overdrive. If you have a Home button on your phone, you can press it twice and then swipe up on the apps you want to close. If you don't have a Home button, just swipe up from the bottom and hold your finger in the middle of the screen until you see the app manager.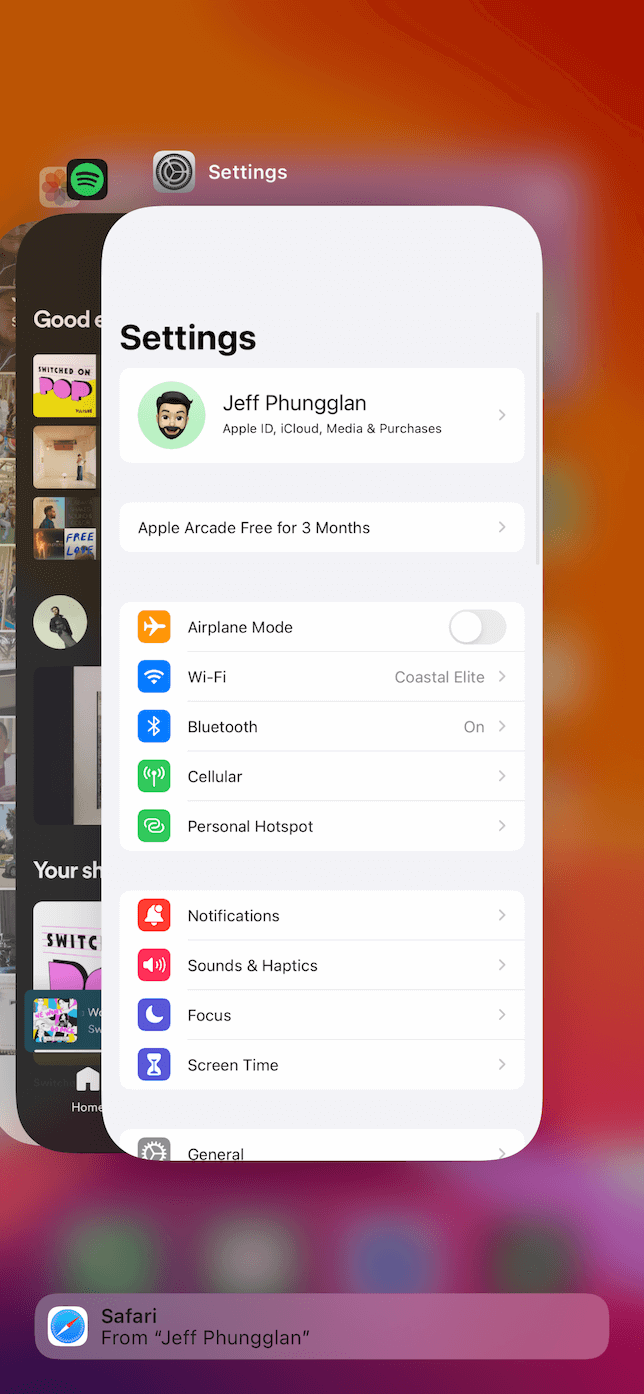 4. Restart your phone
Sometimes, there's just some bad or weird software running, even in apps that you run every day. Your phone just needs a little break. Thankfully, you can just restart your iPhone to give it much-needed rest.
How to restart your iPhone will depend on which model you have. If you have one with a Sleep/Wake button on top, you can just hold down that button. Then, slide the slider.
All other iPhone models will need to hold both the Sleep/Wake button on the side and the Volume Up button. Then, you can slide the slider to power off.
5. Put it in a cool place
This probably sounds like a no-brainer, but adjusting the iPhone's environment is something that can help tremendously. If you're in the car, try holding it in front of your AC vent. If you're at home, try holding it up to a fan or put it in your fridge for a few seconds.
As you read at the beginning of the article, it's normal for your iPhone to overheat a little bit. But, it should never hurt you. Luckily, after reading this article, you know a few things you can try the next time this happens.