Half the fun of Instagram and TikTok is playing with all the different filters. You can use filters to change hair color or give your video a grainy film look. We've all played around with video filters, even if we haven't posted the video. But have you ever experimented with the voice effects on TikTok? If you haven't, then you are in the right place. This article will teach you all about voice effects on TikTok — what they are, how to use them, and which ones are the most popular.
What is a TikTok voice effect?
What makes TikTok unique from other social media platforms is that users are much more likely to watch videos with sound on. That's why both video effects and voice effects are so popular on the app.
As you might guess, voice effects are just what they sound like. While most of the time they're used for comedic effect, there are plenty of sincere uses for them, too.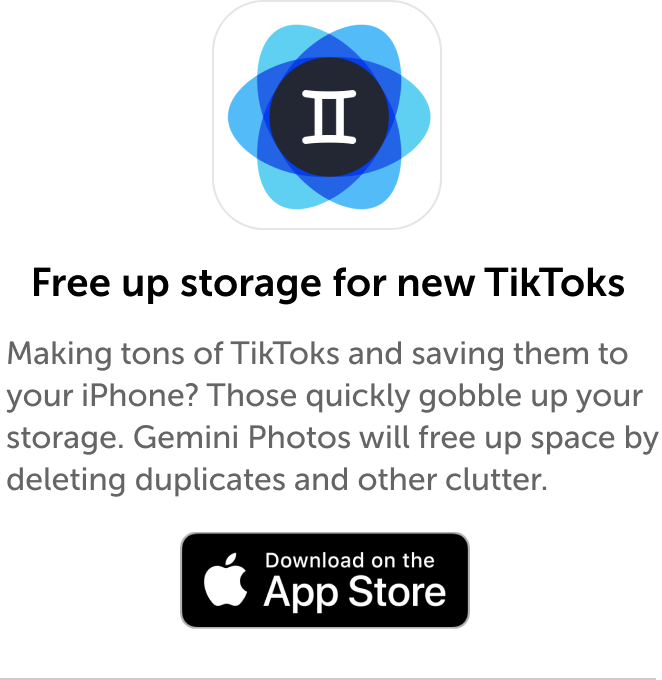 How to use voice effects on TikTok
Like other TikTok filters, it's really easy to add voice effects after filming a video. You'll be able to preview each effect. That way, you can find the right one for your TikTok. Here's how you do it:
In the TikTok app, record your video.
When you're finished, tap the red checkmark.
Tap Voice effects.
Choose the effect you want to add.
When you tap on an effect, it will add the filter to your video so you can hear what it sounds like. Once you find the one you want to use, just tap anywhere on your video to select it.
The 13 TikTok voice effects you can try
There are currently 13 different voice effects you can select. Here's a quick breakdown and some examples for each of them.
Chipmunk
The Chipmunk filter does make the pitch of your voice a little bit higher, but it's not quite as dramatic as you might think. You can also check out the Helium effect for something even higher.
Baritone
This is the opposite effect of Chipmunk. Instead of making your voice higher, Baritone makes your voice lower (but you probably guessed that, given its name).
Mic
Not all the effects are as descriptive with their names. The Mic effect makes it sound like you're using a microphone in an empty room. There's a slight echo to it, but it's still somehow completely distinct from the Echo filter.
Megaphone
The Megaphone effect makes your voice sound tinny, almost as if you're talking on an old phone or a megaphone. Some people might even say that the filter sounds like your voice is coming through an old cassette tape player.
Robot
If you're looking for an effect that turns you into a robot, look no further. This effect does a great job of removing any human elements to the sound in your voice. And some users use it to replace the text-to-speech feature.
Low Battery
The Low Battery effect is a lot of fun to play around with. It shifts your voice with different robotic characteristics, but then midway through, pitches it down. This makes it sound like the robot doing the talking is running low on batteries.
Vibrato
Vibrato gives your voice a very wet, oscillating effect. It's a lot of fun to listen to, especially if you're singing, as the effect makes pitch changes even more dramatic and comical.
Electronic
The Electronic effect takes a little more effort to make it noticeable. Instead of just shifting the pitch of your voice to be higher or lower, it makes it more monotone. In fact, in some cases, it even sounds like you might have an autotune effect on your voice.
Echo
Earlier in this list, we covered the Mic effect, which is similar to this one. But Echo is probably closer to what you're imagining if you're hoping to add a true echo to your voice. If the Mic effect sounds like you're talking on a microphone in an empty room, Echo sounds like you're talking in a much larger empty room, such as a gymnasium.
Synth
This effect is a whole lot of fun if you're singing or at least have a bit of a sing-song cadence in your voice. And the best part is that you don't even need to sing well. The Synth effect adds a familiar robotic autotune to your voice but also adds some synth chords in the background.
Helium
The Helium voice effect increases the pitch of your voice by a couple of octaves. In fact, it sounds closer to what you might have expected the Chipmunk filter to sound.
Giant
Similar to Baritone, the Giant effect shifts the pitch of your voice down, making it much lower. But this effect also slows down the audio slightly to help it feel like you're listening to a giant speak.
Like video filters, adding voice effects to your TikToks can give them a whole new vibe. But something to keep in mind is that even though they're called voice effects, they're more like audio effects, meaning that any background noise will also be affected. And if you discover that a change you made wasn't what you were hoping for, don't forget that tapping the None option will reset the sound to normal.
Now that you know all about voice effects, it's time to start using them. And remember, TikTok is supposed to be playful, not perfect. Don't forget to go easy on yourself and have a bit of fun with all these filters and effects. And if you're looking to experiment with voice effects outside of TikTok, here are some voice recorder apps you should try.