If you have noticed that your iPhone has been running slower than usual, you're not alone. Many iPhone users experience a decrease in performance over time as their device accumulates apps, files, and other data. 
In fact, a lot of people jokingly theorize that this usually happens after Apple releases another new iPhone model. But that coincidence is more than likely due to the fact that they have an increased awareness of their iPhone running slow.
So, if you're asking yourself, "Why is my iPhone so slow?" the good news is that you don't have to run out and buy the latest iPhone model – unless you want to, of course. In this article, I will show you some steps you can take to speed up your iPhone.
Why has my iPhone slowed down?
There are several reasons why your iPhone may have slowed down. Believe it or not, a pretty common reason this happens is that you've run out of storage on your phone. With little or no free space, your iPhone can't run apps efficiently, and that leads to poor performance issues.
Another fairly common reason your iPhone is slow is that you're running an older iOS version. Software updates are released to patch bugs and help other apps run more efficiently. But if your iOS is outdated, then it might not support some of the latest features available, causing performance issues across the board.
Finally, you could feel your iPhone slowing down because you have a lot of background processes or apps running. Every app requires a certain amount of resources. So, if you have many open at the same time, it can lead to decreased performance.
How to speed up iPhone: 10 top tips
If you're tired of waiting for your iPhone to keep up with you, here are ten tips for how to make an iPhone faster.
1. Make sure your IOS is updated
You read earlier that having an older iOS on your iPhone can slow things down. So, how do you update your iPhone? Thankfully, it's pretty easy. Just follow these steps to check for and download iOS updates:
Open Settings.
Tap General > Software Update.
When an update is listed, tap Download and Install.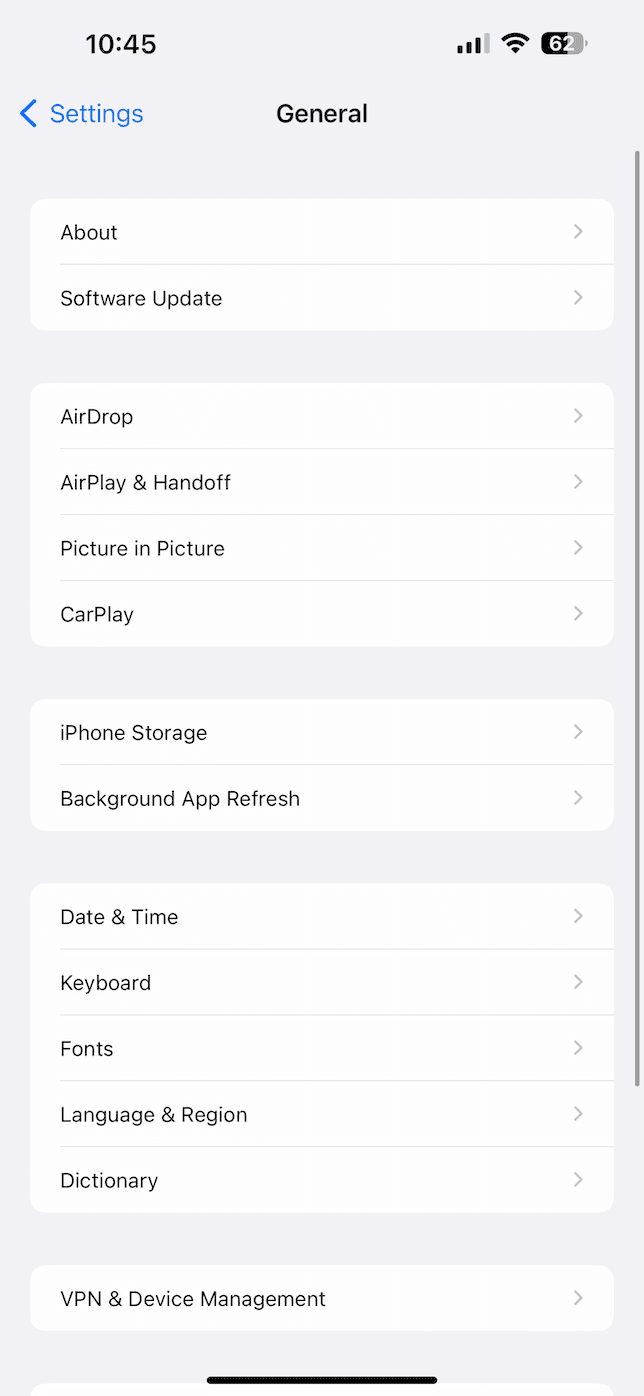 2. Delete unused apps
Over time, you may have accumulated a large number of apps on your iPhone that you no longer use. These apps can take up space on your device and use up its processing power, leading to a decrease in performance. By deleting unused apps, you can free up space and improve your iPhone's performance. 
If you've never deleted an app from your phone before, here's how you do it:
Find the app icon you want to delete, then press and hold its icon.
Tap Remove App.
Then, select Delete.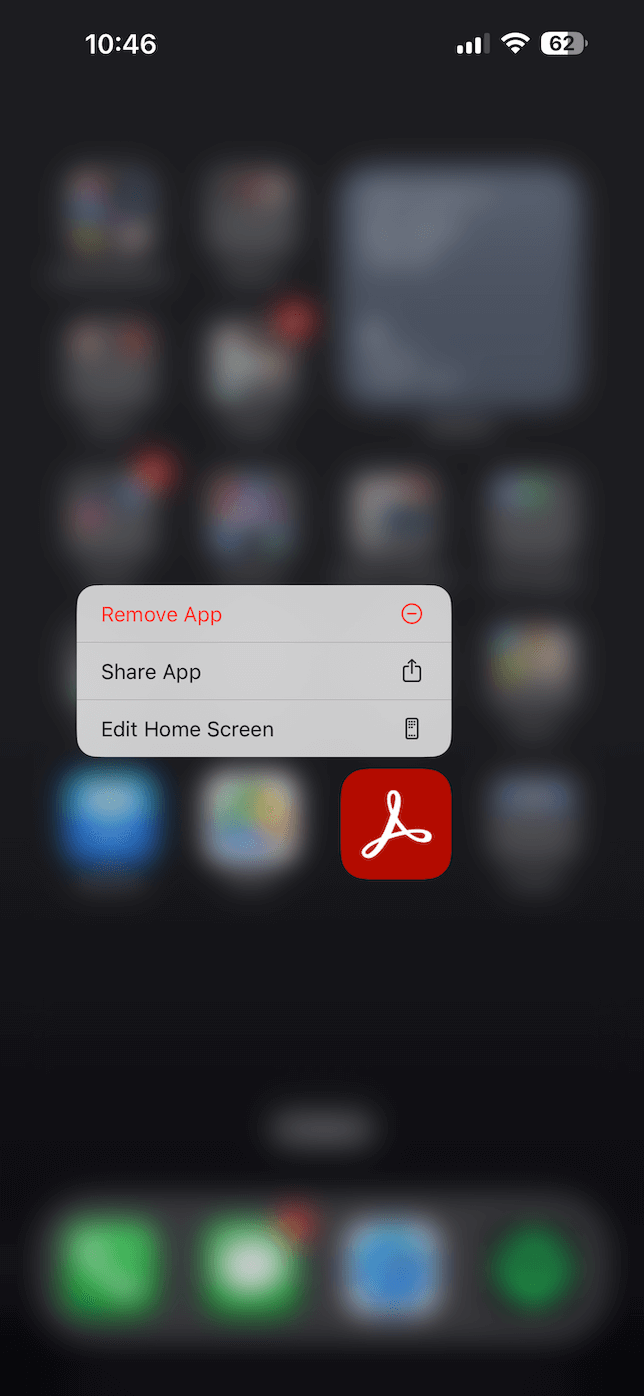 3. Clear your iPhone's cache
In an attempt to make things run faster, your iPhone stores cached files from apps and websites you use. Over time, these can get too large and slow everything down. By getting rid of your iPhone's cache, you not only free up space but can help things run faster.
4. Reduce background app refresh
A lot of apps actually update their content even when you're not using them. This helps them load faster when you do open them again. By limiting how many apps are refreshing in the background, you can help speed things up on your phone.
5. Use Apple's built-in tools to troubleshoot performance issues
iOS comes with quite a few built-in tools that will help fix performance issues. You can use tools like Battery Health to find out which apps are draining your battery and, subsequently, using up resources on your phone.
There are also a ton of other performance management tools that will prompt you when iOS finds an area to improve.
6. Restart your iPhone
There's a reason that an IT joke asking if you turned something on and off again exists. It's because that simple task can actually fix a lot of problems. Restarting your iPhone can clear out any temporary files that are causing issues on your phone and slowing it down.
7. Free up space on your iPhone
You read earlier about how running out of storage space on your phone can also slow it down. If you can free up space, you should always take the time to do it. You can try deleting unused apps, clearing the cache, and removing downloads you don't need anymore.
As a general rule of thumb, you should aim to keep 10% of your total storage space free. I know that's easier said than done. But hey, goals are supposed to be aspirational, right?
8. Use Apple's Optimized Battery Charging feature
iOS has a built-in feature that's designed to help your battery's overall lifespan. But there's an unintended perk that comes along with it. The feature named Optimized Battery Charging can also help improve your iPhone's performance over time. Because if your battery is in good health, then it will be able to supply enough power to make sure everything else is firing on all cylinders.
9. Restore your iPhone
This is not necessarily a step you want to jump to first, which is exactly why it's so low on this list. Restoring your iPhone back to factory settings will erase all of your data, but it could fix any software issues you might be having. So, I don't want to discount it entirely because it could definitely make your phone run smoother.
Before you restore your iPhone, remember you will lose all of your data. So, be sure to back up your important files before resetting your device.
Once your data is backed up, all you have to do is:
Open Settings.
Tap General > Transfer or Reset iPhone > Erase All Content and Settings.
Confirm that you want to reset your iPhone, and it will begin the reset process.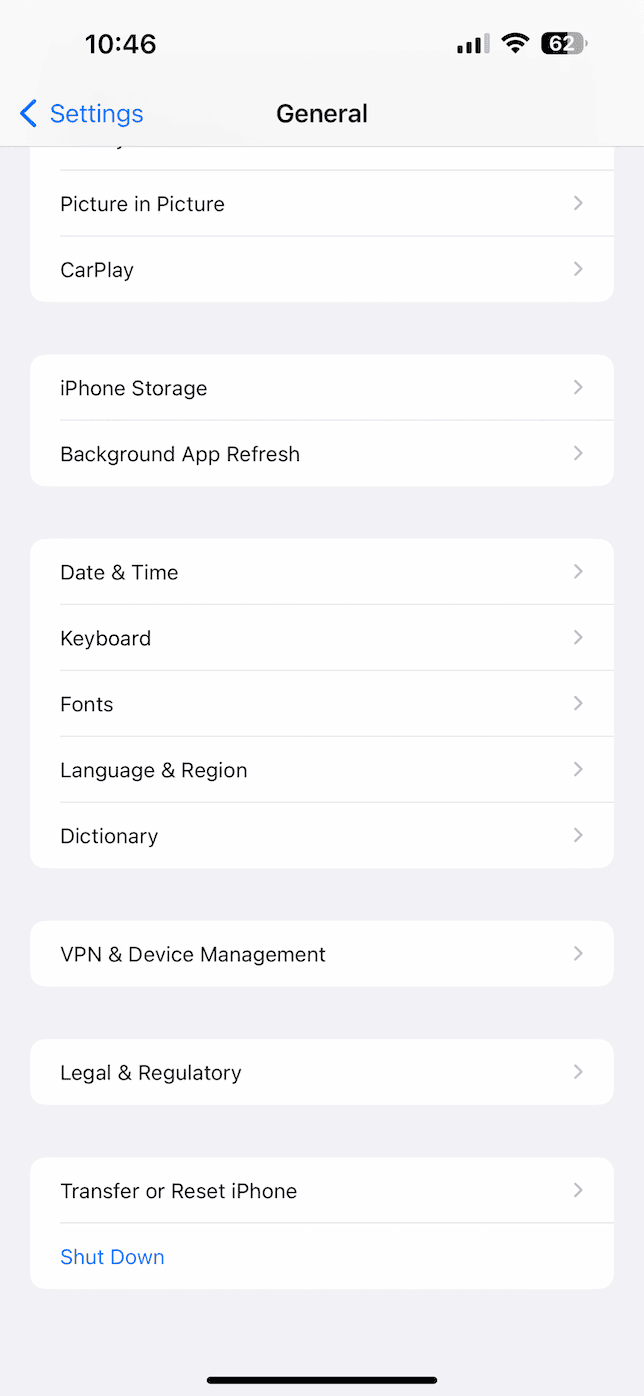 10. Consider replacing your iPhone's battery
In an earlier tip, you read about how your iPhone battery can impact its performance. If the battery is nearing the end of its life, then it won't supply enough power for your phone to run as smoothly as it used to.
There are several troubleshooting steps you can take to help improve its performance. Simple tasks like updating to the latest iOS version and deleting unused apps can make all the difference in speeding up your iPhone.
Hopefully, one of the tips mentioned in this article has helped you.