Have you ever taken a picture at night only to have it come out too dark, and you can't really see anything in the photo? Fortunately, with the iPhone 11 lineup, Apple introduced a new feature to help with just that. The aptly named Night mode helps you capture your ideal photo regardless of how much light there is when you take it. Keep reading to learn everything you need to know about Night mode.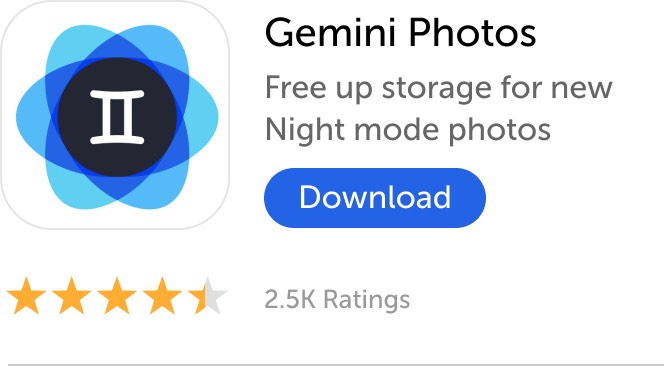 What is Night mode?
Night mode is an automatic feature that uses the larger sensor on the iPhone's new cameras to capture more light when you take pictures. And because this requires a larger sensor, Night mode is only available on iPhone 11, iPhone 11 Pro, and iPhone 11 Pro Max.
How Night mode works
Using Night mode actually requires quite a bit of power from your iPhone. It combines the larger sensor with machine learning algorithms and the new A13 processor present in the iPhone 11 lineup.
When you take a picture with Night mode, it captures a series of images over a certain period of time ranging from 1 to 9 seconds, depending on how dark the environment is. The iPhone camera analyzes how much light is required and captures frames at various exposures. Longer exposures let more light in and make the picture bright, while shorter exposures are darker.
Most DSLR cameras have a long exposure feature that captures brighter pictures. The iPhone camera could have simply done just that, but instead, the real magic of the iPhone camera is due to its machine learning. Because it takes a series of frames at different exposures, it can stitch the best parts of each frame together, like an HDR pic, to create a perfectly lit image that still feels like it was taken at night.
Using Night mode on iPhone
One important thing to keep in mind about Night mode is that it's an automatic setting that's enabled when the iPhone camera decides it needs help with the lighting. So unlike other camera modes like portrait or pano, you can't go into Night mode whenever you want.
Where is Night mode in the Camera settings?
You'll only see the option for Night mode when it's enabled in the camera app. It'll show up as a gray/yellow button with a moon in the top-left corner of your screen.
How to adjust and turn off Night mode
If the Night mode button is yellow, that means it's enabled and turned on. But if you take a photo and it's too bright for your liking, you can adjust the exposure for your pictures or turn it off altogether. This is how you adjust and turn off Night mode:
Tap the moon icon.
Adjust the slider.
Tap the shutter to take your picture.
How to shoot great night photos on iPhone
While Night mode might feel a bit like magic, it's not entirely point-and-shoot. The following are some tips and techniques you can utilize to ensure that you're taking the best picture possible.
Tip 1: Hold still
Because Night mode takes a series of photos and stitches them together, you'll want to hold your iPhone as steady as possible. To help reduce the risk of blurry images, the iPhone camera has an optical stabilization tool and will even discard frames if they're too blurry to use in a Night mode picture. But for best results, use your iPhone on a tripod or balance it on a flat surface to reduce any movement.
Tip 2: Keep your subject stationary
While it's important that the camera remains still during a low-light photo, you'll also want the subject of your photo to be as still as possible. Kids or pets running around outside or a car driving through the frame will make for a very blurry Night mode picture.
Tip 3: Use a bit of light
At first, this might seem counterintuitive to Night mode's intended use, but a small amount of light can go a long way. The darker your photo, the more your iPhone will have to brighten it, which can make your picture look more grainy. If you have even a little bit of light, then your iPhone won't have to brighten the photo as much, meaning the picture won't have as much grain in it.
Tip 4: Experiment with exposure times
The default exposure time in Night mode will usually take the best picture. But, like other camera settings, the default might not get the result you want for your photo. Don't be afraid to adjust the exposure time if you want your picture to look darker or brighter.
Night mode on iPhone 11 is truly an incredible feature. It's never been easier to take great pictures without much light. And like most things on your iPhone, the more you use it and become familiar with it, the better the pictures you'll be able to take. Hopefully, you now have a better understanding of how Night mode works and can start taking your own amazing night sky photos. Good luck!