If you're primarily concerned with capturing stunning photos and videos on your iPhone, you won't need to look further than Apple's latest iPhone 12 lineup. But with four models to choose from, you might be wondering which one is right for you. Does the camera on the newest model, iPhone 12 Mini, live up to the hype? Or do you need to go big with an iPhone 12 Pro Max?
Keep reading to learn what distinguishes each of these models from the rest — and determine which one will work best for you.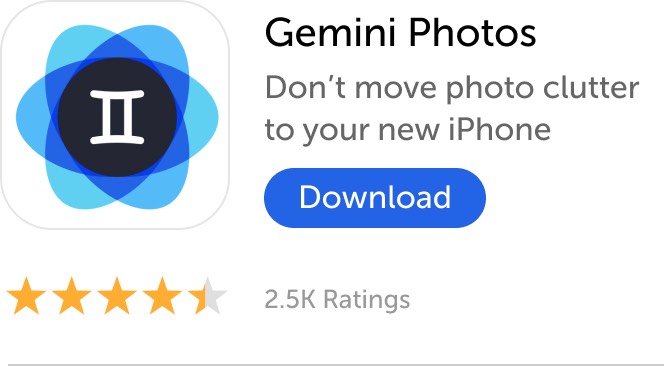 What are the latest iPhone models?
You have no shortage of options with the new Apple iPhone launch, and all four versions all come in various sizes and colors.
iPhone 12 mini

5.4-inch display
Available in Blue, Green, Red, White, and Black

iPhone 12

6.1-inch display
Available in Blue, Green, Red, White, and Black

iPhone 12 Pro

6.1-inch display
Available in Pacific Blue, Gold, Graphite, and Silver

iPhone 12 Pro Max

6.7-inch display
Available in Pacific Blue, Gold, Graphite, and Silver
iPhone 12 release date and prices
To help keep up with demand, Apple is staggering its new iPhone release dates. In other words, not only does each model start at a different price point, but they also have different releases dates.
When is the new iPhone coming out?
Here's a quick rundown of release dates of the next iPhones:
iPhone 12: October 23, 2020
iPhone 12 Mini: November 13, 2020
iPhone 12 Pro: October 23, 2020
iPhone 12 Pro Max: November 13, 2020
How much are the iPhone 12 models?
The iPhone 12 lineup isn't much different than previous models when it comes to price. Each model has a different starting price, which may increase depending on which storage capacity you choose. Here are the starting prices for each of the 2020 iPhones:
iPhone 12: $799
iPhone 12 Mini: $699
iPhone 12 Pro: $999
iPhone 12 Pro Max: $1,099
The best iPhone 12 features for photography and video
Apple has always found a way to continue to improve its cameras with each new iPhone model. iPhone 12 is no different, somehow loaded with an even more impressive camera than its predecessor. In addition to the camera, the following are some of the best iPhone 12 features to help you decide which model is for you.
Camera upgrades
On paper, the cameras for these models look very similar to their predecessors, but there are some noticeable improvements.
iPhone 12 and iPhone 12 Mini both come with a dual-camera system, which includes Wide and Ultra-wide lenses. But the Wide-angle camera has an upgraded ƒ/1.6 aperture, allowing it to take better pictures in even lower light than iPhone 11.
The Pro models have all three lenses (Wide, Ultra-wide, and Telephoto), but iPhone 12 Pro and iPhone 12 Pro Max have slightly different Telephoto lenses. While iPhone 12 Pro has an upgraded 52mm ƒ/2.0 Telephoto, iPhone 12 Pro Max switches it up with a tighter 65mm ƒ/2.4 lens. This means iPhone 12 Pro's Telephoto lens works better in lower light, but iPhone 12 Pro Max will give you a closer, more zoomed-in, image.
Of course, what's a new iPhone lineup without a couple of video improvements as well? All of the 2020 models will be able to shoot in 4K Dolby Vision. iPhone 12 and 12 Mini will be able to shoot in Dolby Vision up to 30 frames-per-second (or fps), while iPhone 12 Pro and Pro Max can shoot up to 60 fps. That said, most people only watch videos at 30 fps or below, so in reality, you'd only need iPhone Pro or iPhone Pro Max's 60 fps if you wanted to slow a video down when you're editing it.
Night mode on both cameras
There's no denying that Night mode was a game-changer when it was introduced with iPhone 11. With the new A14 Bionic chip in the iPhone 12 lineup, Night mode has been drastically improved and now works on both cameras. Yes, even the front camera, too!
Bigger screen sizes
Previously, only iPhone Pro models had Super Retina XDR displays, but all iPhone 12 models come with this super-sharp and vibrant display. And not only are your pictures brighter, but they're bigger on iPhone 12, too. Except for iPhone 12 Mini, all of these models received a screen upgrade. iPhone 12 and 12 Pro have a 6.1-inch display, and the 12 Pro Max has a 6.7-inch display.
More storage
iPhone 11 Pro's capacity started at 64 GB, but iPhone 12 Pro and iPhone Pro Max start at 128 GB, with the added option to go all the way up to 512 GB. This is great news if you like to keep your pictures and videos saved on your phone, as you now have more space to hold even more of the content you've captured.
Apple ProRAW
An exciting new feature that Apple announced — available only for iPhone 12 Pro and iPhone Pro Max — is Apple ProRAW. Admittedly, this feature is geared toward more serious photographers, but everyone will be able to enjoy the benefits of this new uncompressed format.
Shooting a picture in Apple's RAW format means you're capturing an uncompressed picture. Although this creates a larger file size, it's better for manipulating or editing your image. In the past, if you wanted to take a photo using a feature like Portrait mode or Night mode, you wouldn't be able to capture it RAW. But now, with Apple ProRAW, you can. When this feature is released, you'll be able to edit RAW pictures in Lightroom and Photoshop that you took in Portrait and Night mode.
There are a ton of great new features on each of the latest iPhone 12 models. But which model should you get? Do you want the portability and ease of iPhone 12 Mini, or do you want to be able to take advantage of Apple ProRAW when it's made available for iPhone 12 Pro? Hopefully, this article has helped you determine what you want from your next iPhone's camera. And if you're also looking for help setting up your iPhone, we've covered that in detail.