Getting a new iPhone is always an exciting event. Whether you chose to wait until your previous phone died or you upgrade every year, it's normal to feel compelled to rip open that box and start flying through the setup screens without really paying attention. Even though it's pretty easy to set up your iPhone 13, 14, or other models, there are still a couple of things you should look out for. This article will go over some of those tips for setting up your new iPhone the right way.
What are your options for setting up a new iPhone?
After you take your iPhone out of the box and turn it on, you'll have to go through the previously mentioned setup screens, one of which is the Apps & Data screen. That's when you can decide to set up your iPhone by using one of these methods:
Transfer everything from a backup or another iPhone
Set it up as a new device without any data
Migrate your data from an Android device
How to switch iPhones
If you're switching from an older iPhone, you probably want to transfer your information over to your new device. Thankfully, that's easy to do, but there are some things you should keep in mind before and after.
Before you transfer data to your new iPhone
The easy thing to do is just transfer everything from your old iPhone, but it's always a good idea to clean things up before you dump it all onto your pristine, new iPhone. And one of the biggest sources of clutter is your photo library. It's probably filled with things like similar-looking pics, duplicates, and screenshots you don't want.
But the good news is you can use an app like Gemini Photos to help you quickly get rid of the pictures bloating up your library. Just download Gemini Photos from the App Store on your old iPhone and follow these steps:
Open Gemini Photos and let it scan.
Your photos will be sorted into categories. Tap on any of the groups, like Similar.
Tap on a Month or Event.
Similar pictures are grouped together. Select the versions you want to delete.
Tap Move to Trash.
After you move your pictures to the trash, tap Empty Trash at the bottom.
Now tap Your Library to go through the other categories.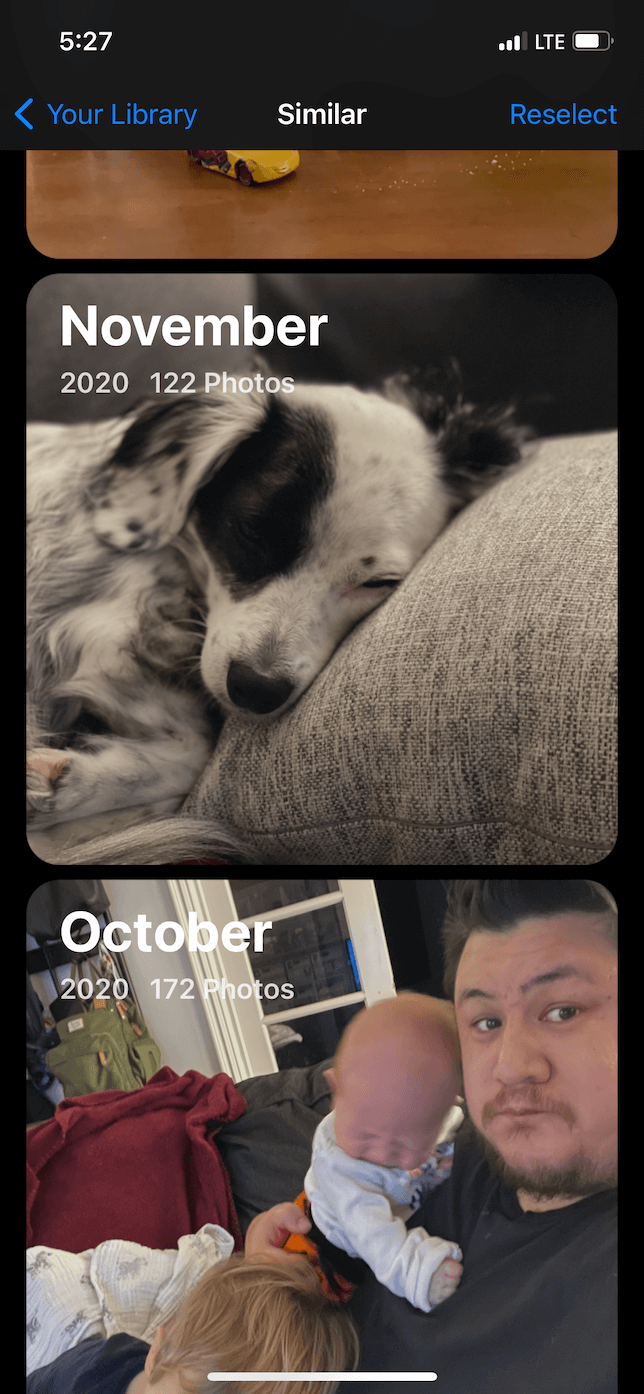 Keep in mind that after cleaning up with Gemini Photos, your pictures aren't deleted from your iPhone just yet. They still exist in the Recently Deleted album in the Photos app. But you can clear them out by following these steps:
Open the Photos app.
Tap Albums > Recently Deleted.
In the top right corner, tap Select > Delete All.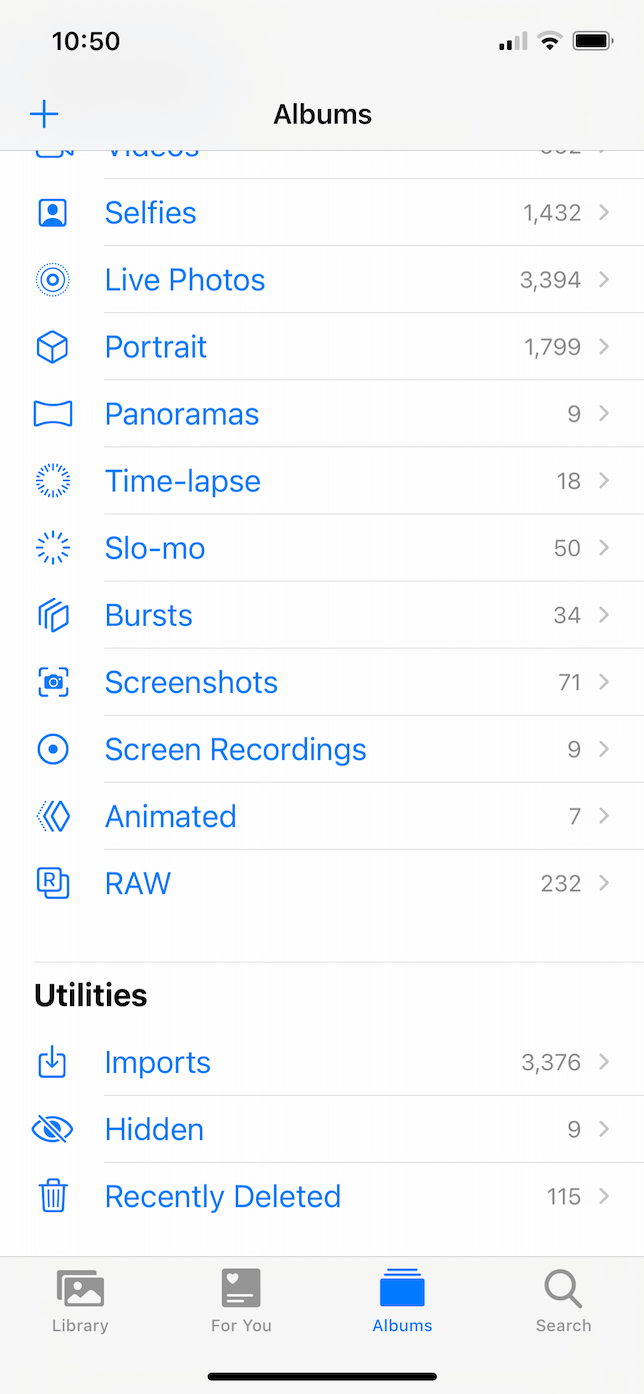 How to transfer everything to the new iPhone
So, you've unboxed your iPhone, turned it on, and now you're at the Apps & Data screen, where you have three options to choose from.
Option 1: Restore from backup
Tap Restore from iCloud Backup.
Sign in to your iCloud account.
Choose the most up-to-date backup.
If you purchased content using a different Apple ID, you might be asked to sign in with those accounts. (You can tap Skip to do that later.)
Be patient with the restore process. It can take up to a couple of hours, depending on the size of your backup.
Option 2: Restore from Mac or PC
Tap Restore from Mac or PC.
Connect your new iPhone to your computer.
Open iTunes or Finder and click your device in the sidebar.
Select Restore Backup and choose the most up-to-date backup.
Option 3: Transfer directly from iPhone
Tap Transfer Directly from iPhone.
Place your new iPhone near your old one.
The Quick Start screen will appear on your current iPhone. Verify the Apple ID and tap Continue.
Scan the animation on your new iPhone using your old phone.
On your new phone, enter your passcode and set up Face ID or Touch ID.
Tap Transfer from iPhone.
Make sure to keep your phones near each other until the transfer and setup are finished.
How to switch SIM cards on iPhone
If you need to switch out the SIM cards on your iPhones, here's how you do that:
Locate the SIM card tray.
Using a paper clip, push it into the small hole next to the SIM tray.
The tray will pop up, allowing you to remove it and switch the SIM cards.
Put the SIM card trays back into their respective phones.
How to switch your Apple Watch to your new iPhone
After you transfer everything from your old iPhone, when you open the Watch app on your new phone, it should ask you to confirm if you want to use your watch. If the app asks you to pair your Apple Watch, you'll need to unpair it from your old iPhone. Here's how to unpair your Apple Watch:
On your old iPhone, open the Watch app.
Tap the My Watch tab and then All Watches.
Press the i symbol next to the watch you want to unpair.
Select Unpair Apple Watch.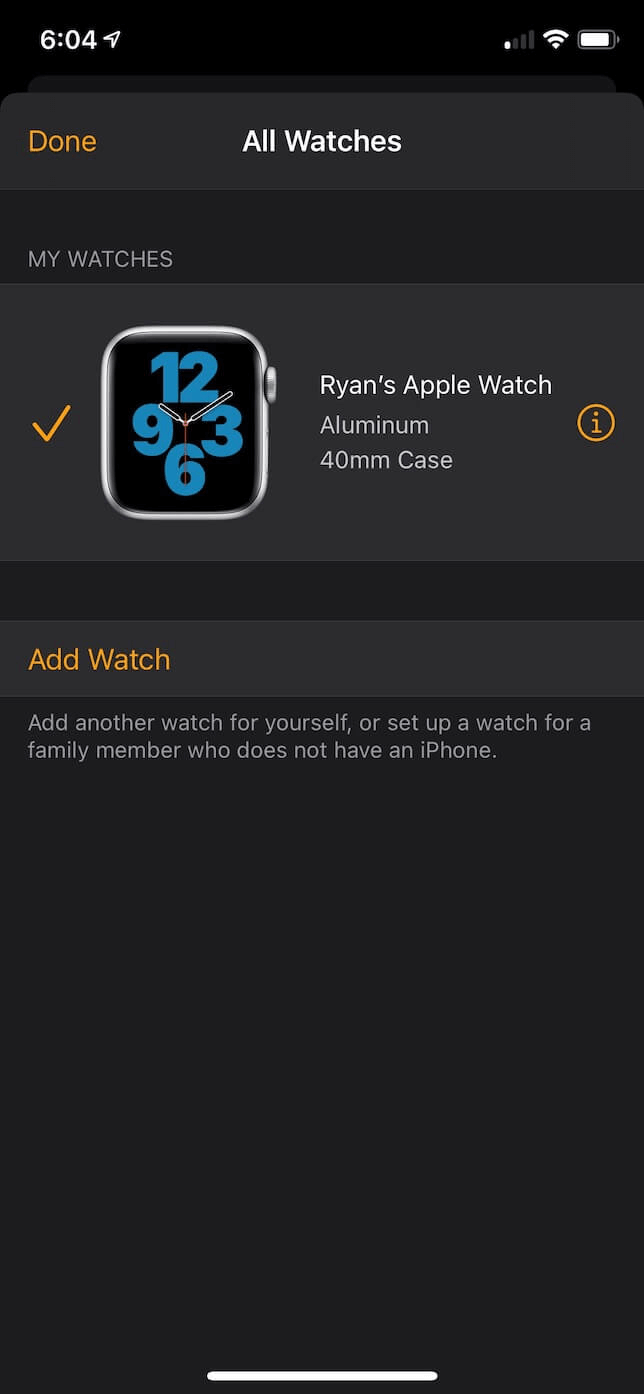 Once that process is complete, you can follow the steps in the Watch app on your new phone to pair the two together.
How to set up a new iPhone from scratch
Maybe you're the type of person who looks at a new iPhone as a chance for a fresh start. And the last thing you want to do is bring any of the baggage from your old phone with you. Respect. Here's how you set up your new iPhone from scratch:
Follow the setup prompts on your new iPhone until you get to the Apps & Data screen.
Tap Don't Transfer Apps & Data.
Finish the setup prompts.
At this point, your phone will obviously be a blank slate, so configuring it perfectly might take a bit of time. But that's the entire point: You're setting up your new iPhone from scratch so that it's configured just the way you like.
How to create a new Apple ID on iPhone
If you don't have an Apple ID or decide you want to create a new one, you can do that while you're setting up your new iPhone. When you get to the Apple ID screen in the setup process:
Tap "Forgot password" or "Don't have an Apple ID."
Then, tap "Create a Free Apple ID."
Select your birthday, type in your name, and tap Next.
Tap "Use your current email address," or tap "Get a free iCloud email address."
Enter your email address, then create a password and tap Next.
Set up your three security questions and tap Next.
Tap Agree to agree to the Terms and Conditions.
How to activate your new iPhone
Activating an iPhone is really straightforward. Once you get through all of the setup screens, your phone should be activated. But if you're running into problems, here's what you can do:
Restart your iPhone.
Connect it to a Wi-Fi network.
Follow the prompts to continue setting it up.
If it's still not working, you can try activating your iPhone using a computer:
Connect your new iPhone to the computer using a USB cable.
Make sure that iTunes is up to date and that your computer is connected to the internet.
Open iTunes or Finder and click on the phone in the sidebar.
Let your computer detect your phone, and the activation will start.
How to move data from an Android phone to your new iPhone
While you can easily transfer photos from an Android to an iPhone, things like apps will have to be redownloaded from the App Store. But you can follow these steps for the rest of your stuff:
On your Android, download Move to iOS from the Google Play store and open it.
Turn on your iPhone and follow the prompts until you get to the Apps & Data screen.
Tap Move Data from Android. A code will appear.
On your Android, tap Continue > Agree > Next.
Type the code from your iPhone into your Android when prompted.
Select what you want to transfer and tap Next.
This can take a few minutes to complete, but once it's done, you'll get a prompt to finish the setup on your iPhone.
Setting up your iPhone couldn't be any more straightforward. And hopefully, this article has cleared up any questions you had before getting started. Here's to an easy setup, and we hope you enjoy your purchase!