Are you seeking to explore new photography techniques with your iPhone? Long-exposure shots are a great place to start! Using long-exposure techniques will help you create dreamy landscapes and light trails in urban and rural environments alike.
How long-exposure photography works
A long-exposure photo is created by using a slow shutter speed, which essentially renders still elements of a scene crisp and sharp while blurring any movement captured in the scene. Long-exposure techniques are great for capturing light trails, moving water, weather patterns, and the night sky.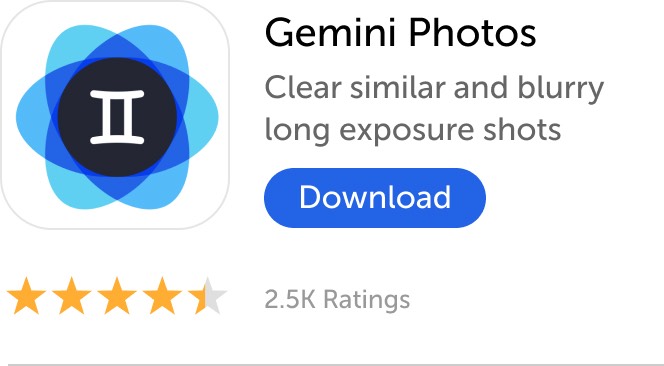 Can iPhones take long-exposure photos?
With a traditional DSLR camera, you can use manual controls to ensure that the camera shutter remains open for a set period of time to create a long-exposure shot. iPhones aren't equipped with these manual controls, but fortunately, there are several workarounds that allow you to capture long exposures with an iPhone.
These workarounds allow your phone to simulate long-exposure effects capable of being captured by DSLR cameras, but they're not exactly the same. This is because your iPhone camera isn't actually capable of keeping its shutter open for long periods of time to take a photo. Instead, long exposures are simulated by using several photos of the same scene and stitching them together to create stunning long-exposure images.
How to shoot long exposure on iPhone
Ready to dig into the details? There are a few ways to emulate the effect of long exposure on iPhone. Experiment with them all to see which method you like best.
1. Take a Live Photo and convert it to long exposure
The Live Photos feature automatically captures 1.5 seconds of video before and after you tap the shutter button, creating a 3-second video clip that you can use to create a long-exposure shot. You can shoot Live Photos purposefully to create your long exposure, or you can use Live Photos that you've already taken to create a long-exposure image. Here's how to do it:
Open your iPhone Camera app and turn on Live Photos by tapping the Live Photos icon at the top of the screen. (The icon looks like several concentric circles.) Some pop-up text will appear at the top of the screen, alerting you that Live Photos is on or off.
Mount your iPhone to a tripod for best results, and frame a shot with at least one moving element in it.
Tap the shutter button to take a Live Photo.
Now head over to the Photos app and pull up your Live Photo.
Swipe up to open Effects.
Scroll through the different effects under your photo and tap Long Exposure.
The motion that you captured in your Live Photo will now appear as a blurred long-exposure image.
2. Use a long-exposure app
If you want more flexibility than what you can achieve with 3-second Live Photos, try a dedicated long-exposure app, like Slow Shutter Cam, which is available for $1.99 on the app store. Here's how to create a long-exposure image using Slow Shutter Cam on your iPhone:
Open Slow Shutter Cam on your iPhone and give the app the necessary permissions to access your camera and photos.
Tap the Settings icon to open the app's settings. You can set the Capture mode to Motion Blur, Light Trail, or Low Light, and adjust the Light Sensitivity and Shutter Speed to fit your shooting conditions.
Mount your iPhone on a tripod and frame your shot with at least one moving element.
To reduce camera shake, tap the menu at the bottom left and choose to use the Self-Timer by selecting your desired shutter delay before taking a photo.
Tap Done.
Next, tap the shutter and wait for it to complete the process.
Finally, tap Clear to retry, Edit to make changes, and Save to save your photo to your library.
3. Use a digitally connected camera
If you want the real deal without paying top dollar for a DSLR, you can buy a compact camera that attaches to your iPhone and enables manual controls like a slow shutter speed. One stellar example is the DxO ONE, a 20.2 MP digital camera that comes with an f/1.8 prime lens, full HD video, and the ability to shoot long exposures up to 30 seconds. Here's how to use the DxO ONE to create stunning long-exposure shots on your iPhone:
Download the DxO ONE app and attach the DxO ONE camera to your iPhone's lightning port.
Give the app permissions to access your photos and camera.
The capture screen will appear on your iPhone. Tap the Capture Mode icon in the lower right, which is automatically set to Auto.
Choose shutter priority mode to set the shutter speed.
From the left-hand toolbar, select the shutter speed and set it to between 1/10″ and 30″ (depending on your end goal).
Tap the shutter button to take a photo, or use a remote trigger or the volume buttons on your earbuds to take your long-exposure photo.
Long-exposure photography on iPhone: Tips and ideas
Now that you know the technical how-tos for shooting a long-exposure photo, let's take a look at some practical tips and fun ideas that will help you create magical long-exposure shots that will amaze your friends and social media followers.
Tip 1. Use a tripod
The idea behind long-exposure photography is to blur motion while making everything else appear as sharp as a tack. The only tried and true way to achieve this is with a tripod. A pocket-sized tripod like this Manfrotto tripod is perfectly acceptable. Use it anytime you're shooting long-exposure shots for the best results.
Tip 2. Use a remote shutter or a self timer
To further reduce shake while snapping long exposures, use a remote shutter. You can use the volume control on your earbuds as a shutter release, or you can buy a dedicated remote shutter. The other option is to simply use your Camera app's timer, which will delay the period between when you tap the shutter and when your camera takes a photo.
To set the self-timer, tap the arrow at the top of the screen to open the shooting menu, which will appear above the shutter button. Choose the clock icon and select 3 or 10 seconds. Then tap the shutter and wait.
Tip 3. Photograph the next lightning storm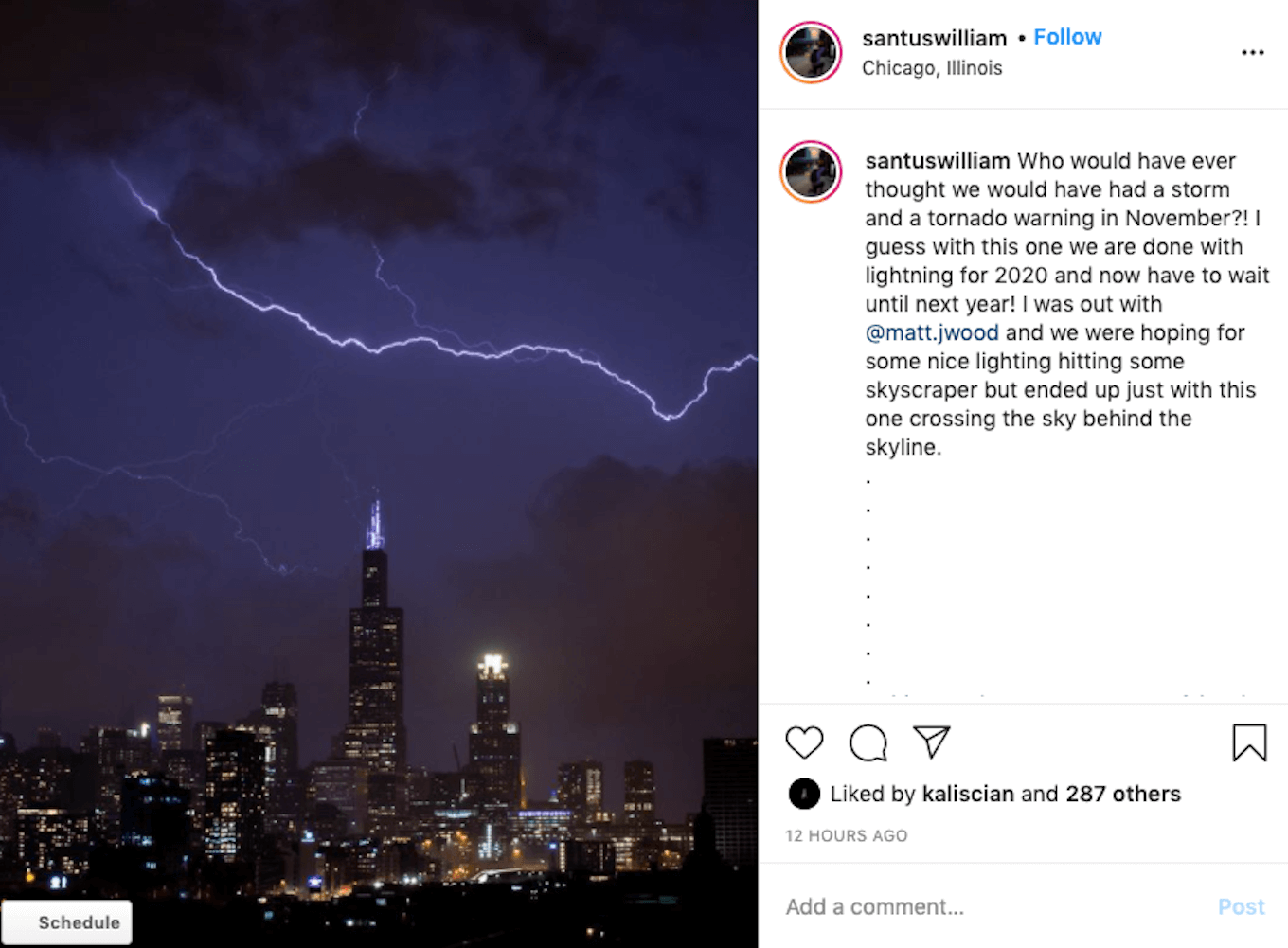 Due to its unpredictable nature, lightning is virtually impossible to capture using traditional shooting methods. But you can increase your chances of getting a good shot by paying close attention to storm patterns, using a tripod, and taking a continuous series of long exposure shots of the storm. Because you can't predict exactly when lightning will strike, luck definitely plays a role here. This just makes shooting lightning storms all the more exciting.
Tip 4. Capture crowds of people in busy places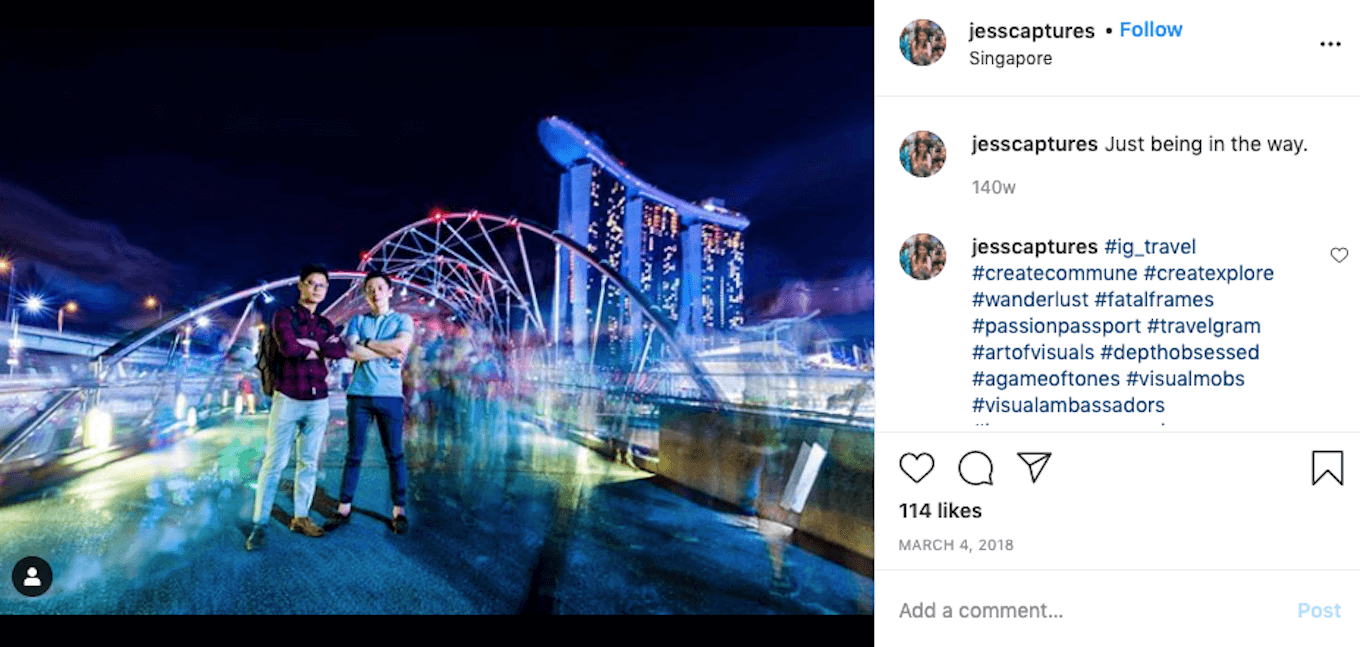 Another fun idea is to find a striking and popular landmark to use as a focal point and then shoot a long-exposure photo to create a blurred image of the crowd movement below or in front of the landmark. As with most long-exposure shots, there's an element of unpredictability to shooting crowds of people. You never know how it will turn out, and you may have to take hundreds of shots before you find one you like. For the best results, frame your shot in low-light conditions either just after sunset or just below sunrise. For this one, the more people, the better!
Tip 5. Try steel wool painting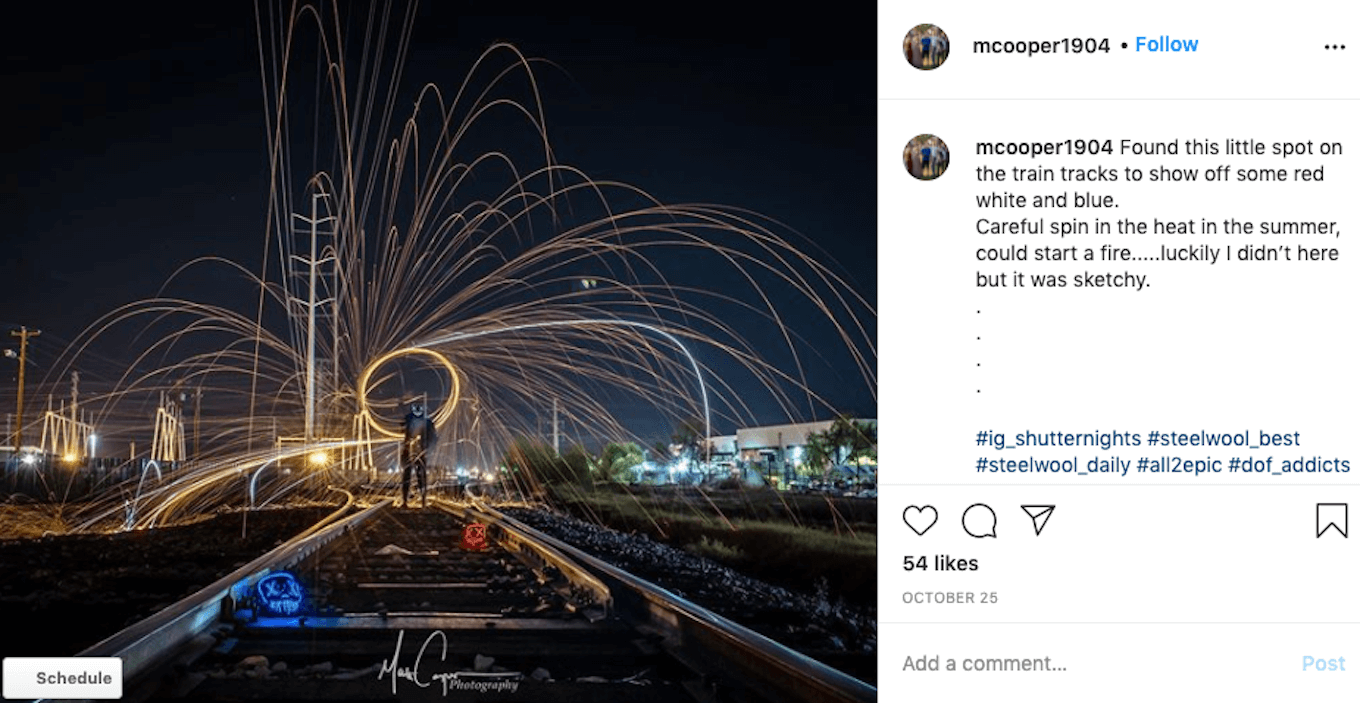 You may have seen cool steel wool painting photos on Instagram or social media, but did you know that this is a relatively easy feat to pull off with some safety precautions and a long-exposure app? This experimental photography genre is fun to try, but be sure not to attempt it if the outdoor conditions are especially dry or windy.
To try this technique, you will need a piece of steel wool, a kitchen whisk, a pair of gloves (for safety), and a lighter. Set up your iPhone on a tripod first. Use a long-exposure technique mentioned above and a self-timer. Have your subject light the steel wool and begin spinning it rapidly as it burns while you take a photo. Experiment to your heart's content — but be mindful of safety, as the steel wool burns quite hot.
There are so many fun ways to experiment with long-exposure techniques on your iPhone. Yes, you will need to experiment and practice to get it right, but that's what makes it so interesting.