Just because you're upgrading your iPhone doesn't mean you have to break the bank. In fact, you have plenty of cost-conscious options, especially if you can do without all the latest bells and whistles. This article will compare iPhone 11 vs iPhone XR — two iPhone models that were incredible when they were released and are still equally as impressive — with the goal of ultimately helping you decide which of these budget iPhones is best for photos and videos.
Before you upgrade to iPhone 11 or iPhone XR
If you're trying to save money with this upgrade, you might want to opt for a phone with less storage. But that means that every gigabyte is precious. And the last thing you'd want to do is transfer a bunch of pictures you don't actually want, like duplicates, similar-looking images, or old screenshots. So, before you transfer everything to your new phone, you should clean up your old one.
The good news is you can use the app Gemini Photos to scan your photo library and help you quickly get rid of these pictures. Just download Gemini Photos from the App Store and follow these steps to clean things up:
Open the app and let it scan.
Choose from one of the categories, like Similar.
Select a date or an event.
Similar photos are then grouped together. Select the copies you want to delete.
Tap Move [x] to Trash.
After you've finished going through your similar-looking pics, tap Empty Trash.
Tap Similar > Your Library to browse through other categories like Duplicates, Screenshots, and Notes.
It's important to remember that after you've cleaned up using Gemini Photos, your pictures are still taking up space on your phone. That's because they've just been moved from your library to your Recently Deleted album. These will eventually erase themselves in 30 days, but if you're ready to permanently delete those pictures now, open the Photos app and tap Albums > Recently Deleted > Select > Delete All.
iPhone XR vs. iPhone 11: Major differences for photographers
Even though iPhone 11 is the direct follow-up to iPhone XR, there are quite a few differences between the two models. Those differences can have a huge impact on the pictures and videos you're able to take. Below, you'll read about how the cameras compare on these two models, but you'll also get an overview of other features that affect your photography, like the display, phone performance, and storage capacity.
Display
This is actually one area where these two phones are identical. They both have a 6.1-inch Liquid Retina LCD screen with a resolution of 1792 by 828 pixels. That being said, if your current phone is an iPhone 8 Plus or older, you'll definitely notice the difference with these displays. In fact, the iPhone XR and iPhone 11 screens are bigger, brighter, and sharper than any previous iPhone model.
Camera
When you compare the iPhone 11 and XR's cameras, that's when you see the most significant differences. For starters, iPhone XR has a single 12-MP camera on the back, while iPhone 11 has a dual-lens camera that includes both a Wide and Ultra Wide lens. Plus, iPhone 11 has some significant new features like Night mode, Deep Fusion for better HDR pics, and more Portrait Lighting effects.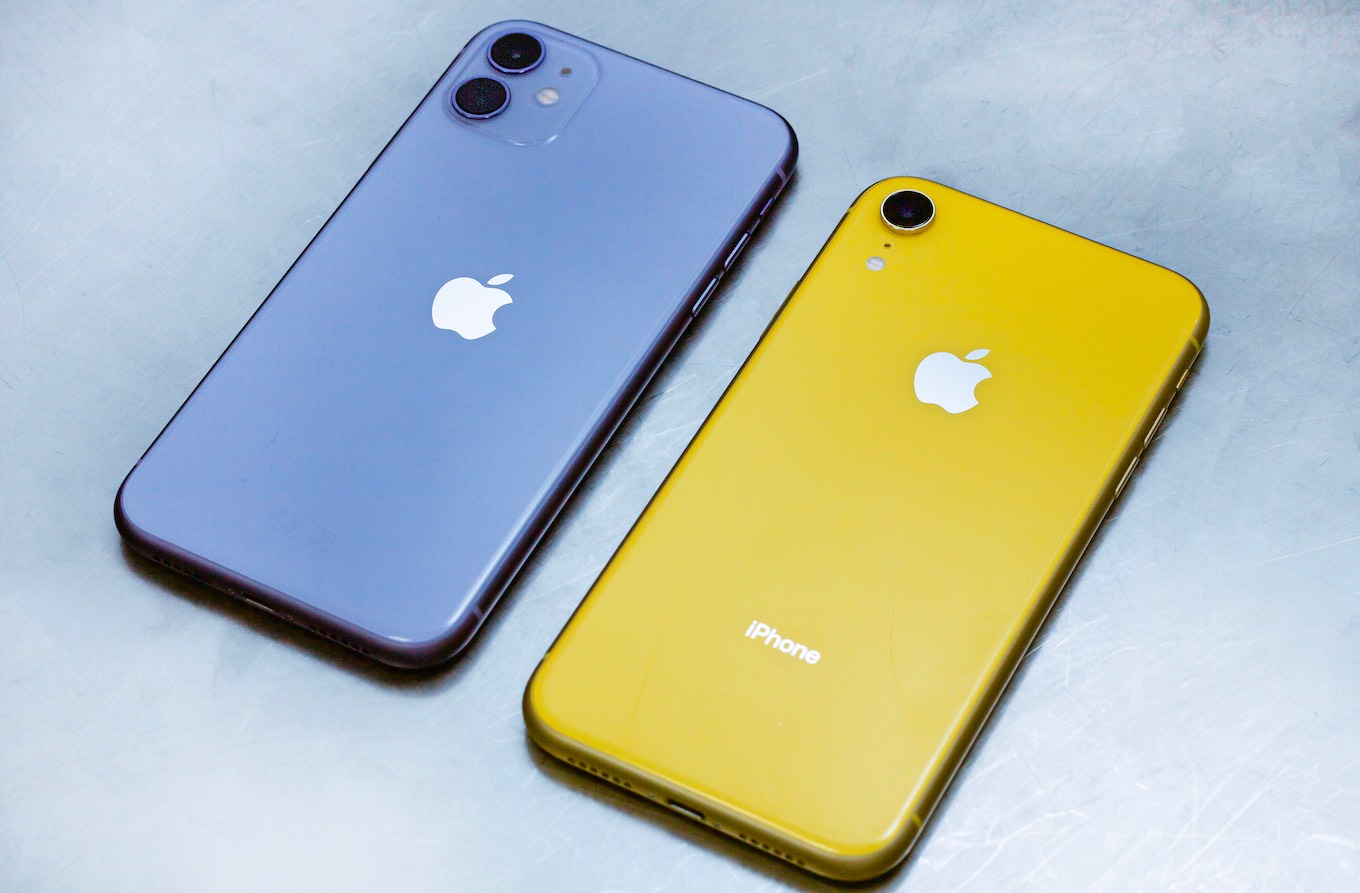 When it comes to the front camera, iPhone 11 was upgraded from iPhone XR's 7-MP camera to a 12-MP camera, enabling a handful of new features like 4K video recording and Slow-motion selfies (more affectionately known as Slofies).
Performance and battery life
iPhone XR was released with the best-in-class A12 Bionic chip, but the newer model has its perks. iPhone 11 is loaded with the A13 Bionic chip, giving just a little more speed and slightly better battery life. In fact, here's how the two models' battery lives stack up in terms of continuous video playback:
iPhone XR: 16 hours
iPhone 11: 17 hours
Storage capacity
Both iPhone XR and iPhone 11 are on the smaller end when it comes to storage capacity. The two phones have 64 and 128 GB options, but iPhone 11 offers a third storage tier of 256 GB.
Obviously, if you're already running out of space on your current phone, you'll want to consider one of these larger storage capacity options. Or, since photos and videos tend to take up a lot of space, you could try cleaning up your photo library with an app like Gemini Photos to see how much storage you can save.
Price
This is one of the areas where newer is not always better. A 64 GB iPhone XR starts at $499, while the same size iPhone 11 will cost you $599. But to simply say the price difference is due to iPhone 11 being newer is somewhat unfair. iPhone 11 comes with quite a few features — like the upgraded cameras and an improved processor — that its predecessor just does not have.
So how do iPhone 11 and iPhone XR compare?
This decision is almost a no-brainer. If you can afford to spend the extra $100, iPhone 11 is entirely worth the price. Especially if you're looking for ways to step up your iPhone photography. The dual-lens camera is impressive, and features like Night mode are nothing short of incredible.
Both iPhone XR and iPhone 11 are great phones. If your current phone is a bit older, then either of them will feel like a massive upgrade. And if you're still not sure which model to go with, check out the iPhone X vs. iPhone 11 comparison — the older phone may fare better than you thought.