When it comes to upgrading your iPhone, shopping on a budget doesn't mean you have to settle for subpar photos. On the contrary. This article compares two of the iPhone lineup's most budget-friendly options: iPhone SE 2020 vs. iPhone XR. Keep reading to see how these two phones compare and which is the better option for improving your iPhone photography.
Before you upgrade to iPhone SE or iPhone XR
No matter which new phone you ultimately decide to get, the last thing you want to do is transfer all of your old junk data over to it. And if you're using your iPhone for photography, there's a good chance you have a ton of similar-looking pics in your library. You know the ones we're talking about — the 5 nearly identical pictures you took before you found the right angle and perfect lighting.
Thankfully, you can quickly remove those similar images and duplicates with Gemini Photos. This app scans your iPhone's photo library and helps you get rid of all the clutter. After you download Gemini Photos from the App Store, here's all you need to do:
Open Gemini Photos on your iPhone.
Choose the Similar category.
Tap on either a date or event. Your similar pics will be automatically grouped together.
Select the versions you want to get rid of.
Tap Move [x] to Trash.
When you're done, tap Empty Trash.
After you've finished sifting through your similar photos, you can tap Your Library to browse through other categories, like Duplicates, Screenshots, Blurry, etc.
Keep in mind that Gemini Photos doesn't delete pictures from your phone entirely; it moves the photos to your Recently Deleted folder, where they will remain for 30 days. So if you realize you deleted a photo accidentally, check your Recently Deleted album. That said, if you want to free up all that new free space immediately, just open the Photos app and navigate to Albums > Recently Deleted > Select > Delete All.
Let's compare iPhone SE vs. iPhone XR
At the time of this writing, both iPhone XR and iPhone SE 2020 — also known as iPhone SE (2nd Generation) — are still on the market, which means you won't be comparison-shopping preowned models. But before you run out and purchase one of them, here's a look at the specs that will impact your photography performance the most.
The cameras
First things first, let's talk about the camera. These two models are nearly identical, with only a few very minor technical differences. The most significant difference is that iPhone SE is capable of more Portrait Lighting effects thanks to its more powerful A13 Bionic processor. Other than that, the specs for the rear camera on iPhone XR and iPhone SE are as follows:
Single-lens 12 MP camera
Wide: ƒ/1.8 aperture
Digital zoom up to 5x
True Tone flash
Portrait mode
Portrait Lighting
The displays
The screen is probably where these two iPhones vary the most. And the most noticeable difference is the lack of a home button on iPhone XR. Without a home button, the screen on iPhone XR can extend almost from edge to edge. This measures out to 6.1 inches and actually has a bit better resolution than the 4.7-inch display on iPhone SE.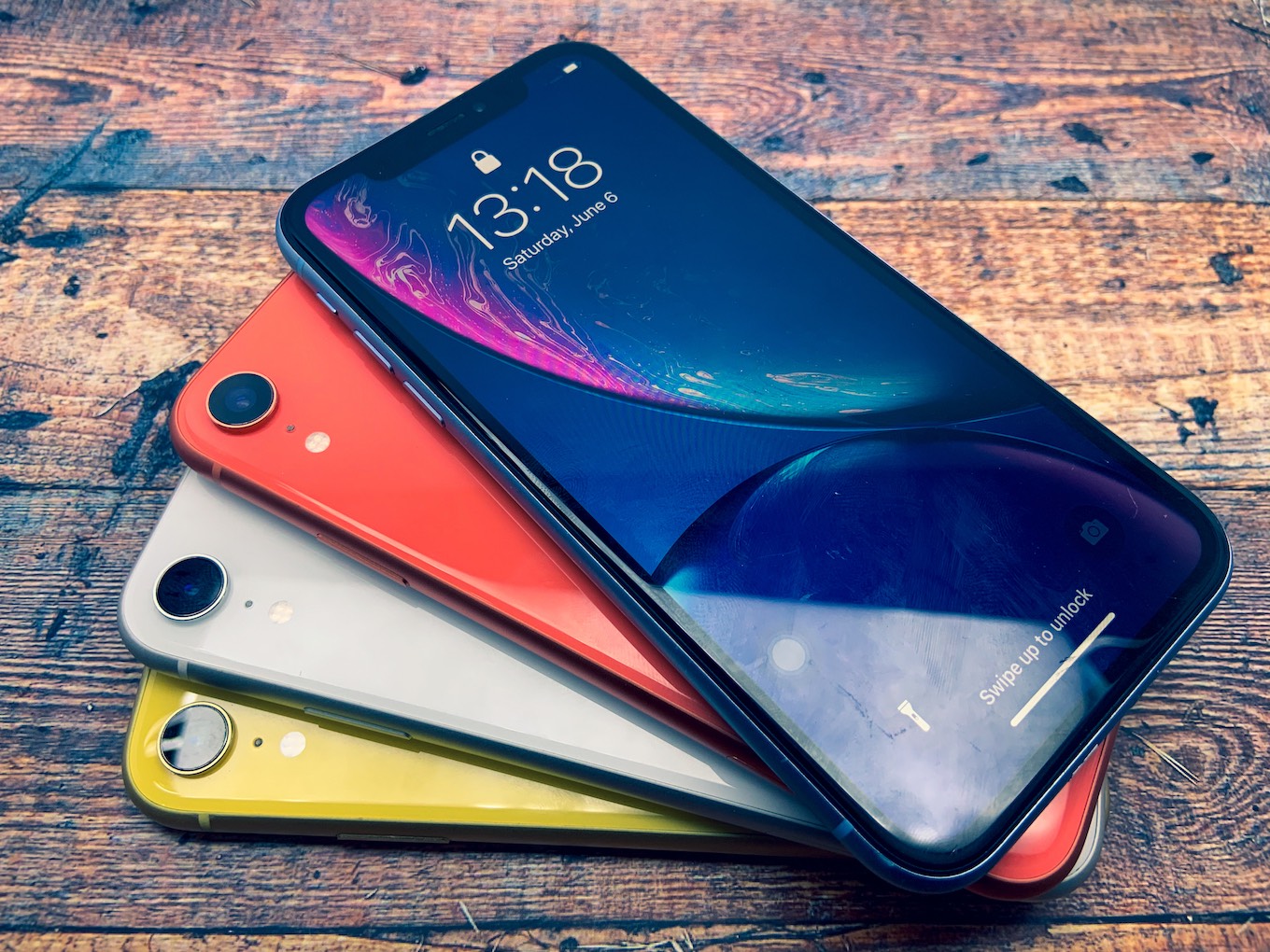 This is how the two displays compare technically to each other:
iPhone SE 2020
Retina HD LCD
1334-by-750-pixel resolution
326 ppi
iPhone XR
Liquid Retina HD LCD
1792-by-828-pixel resolution
326 ppi
Storage options
Both iPhone SE and XR come with 64 GB and 128 GB storage options, with the iPhone SE featuring an added 256 GB option. But if you opt for one of the lower tiers, space is going to feel very limited. So make sure you follow the instructions above to clean up the clutter on your iPhone before transferring your data to your new phone. Or you could always spring for the larger 256 GB iPhone SE, in which case you'll have plenty of storage to work with.
Battery life
The battery life plays a major part in iPhone photography. Is there anything worse than being in the middle of a shoot, trying to take pictures or capture video, only to have your phone die? This is yet another category where iPhone XR gets the gold star. With a whopping 16 hours of video playback time, it beats out the iPhone SE, which only lasts for 13 hours.
Pricing
These two models are comparable in almost every way, and the price is no exception. However, iPhone XR — with its bigger screen and longer battery life — is slightly more expensive, starting at $499, while iPhone SE starts at just $399.
iPhone SE vs. iPhone XR: Important specs side by side
While the photography capabilities of your new phone are important, they aren't the only specs that matter. To help ensure that you get the most bang for your buck, here's a quick look at how the specs for these two phones compare.
Specifications
iPhone XR
iPhone SE 2020
Display size
6.1 in
4.7 in
Display resolution
1792 by 828 pixels
1334 by 750 pixels
Dimensions
Height: 5.94 in
Width: 2.98 in
Depth: 0.33 in
Weight: 6.84 oz
Height: 5.45 in
Width: 2.65 in
Depth: 0.29 in
Weight: 5.22 oz
Processor
A12 Bionic
A13 Bionic
Battery
16 hours of video playback
13 hours of video playback
Home button
No
Yes
Face ID-enabled
Yes
No
Storage capacity
64 GB, 128 GB
64 GB, 128 GB, 256 GB
Is iPhone SE or iPhone XR better for photo and video?
These two phones are so similar that a frontrunner might not seem obvious at first glance. But after taking all of the specs into consideration, iPhone XR takes a slight lead for iPhone photographers. The bigger screen will help you frame better photos and will make editing them that much easier. But iPhone SE has the added benefit of the larger storage option. For some, that alone might be a fair trade-off for the smaller screen.
Overall, iPhone XR and iPhone SE 2020 are both great phones that are similar in many ways. Ultimately, no matter which one of these iPhones you decide on, you can count on snapping some incredible photos without breaking the bank. But if you're wondering how iPhone SE fares against a newer iPhone in a similar price range, check out the iPhone 12 Mini vs iPhone SE comparison we published earlier.