Never before has the iPhone come in as many sizes and colors as are offered by the current lineup. And that's great news for people looking for a phone that's a bit smaller. This article will take an in-depth look to compare the smallest models: iPhone 12 mini vs. iPhone SE (2nd Generation). You'll soon learn that just because these models are small, it doesn't mean they're not mighty.
Before you upgrade to iPhone 12 mini or iPhone SE
While both of these models have storage options up to 256 GB, the last thing you want is to waste any of that space. The most common culprits of wasted storage on iPhone are duplicate images and similar-looking photos. But, thankfully, our app Gemini Photos can scan the pictures on your phone and help you quickly clean up your library.
After you download Gemini Photos from the App Store, follow these steps to get rid of similar pictures:
Open Gemini Photos to let it scan.
Tap Similar.
Select a date or an event. The app will group your similar pictures.
Choose the copies you want to delete.
Tap Move [x] to Trash.
When you're finished scrolling through all of your similar photos, tap Empty Trash.
Tap Your Library and choose another category like Duplicates, Blurred, Notes, etc.
In the event that you accidentally delete a picture you wanted to keep, don't worry — Gemini Photos only moves your pictures to the Recently Deleted album. They'll be completely erased from your phone only after 30 days. But if you want to free up that space immediately, open the Photos app, then navigate to Albums > Recently Deleted > Select > Delete All.
iPhone SE vs. iPhone 12 mini: How do they compare?
When you start comparing this petite pair of iPhones, you'll quickly see that there's a lot to love about them both. They share quite a few similarities. But when it comes to which one is better for pictures and videos, there is a clear winner.
Camera
The most apparent difference between the two models is their rear cameras. iPhone 12 mini has both a Wide and Ultra Wide lens, while iPhone SE only has a Wide lens. They're both able to take images with a digital zoom up to 5x, but thanks to the Ultra Wide lens on iPhone 12 mini, it can also zoom out up to 2x. And it's important to note the Wide lenses aren't identical; iPhone SE's lens has a ƒ/1.8 aperture, and iPhone 12 mini's has a ƒ/1.6 aperture, allowing it to take better pictures even in lower-light conditions.
Lenses aside, both phones are enabled with optical image stabilization, Portrait mode with Depth Control, Portrait Lighting, and a digital zoom of up to 5x. But because iPhone 12 mini has the A14 Bionic chip, it can handle newer features that require more processing power, like Night mode, Deep Fusion, and Smart HDR 3.
And that's just the rear camera on these phones. The front camera on iPhone 12 mini also got upgraded to 12 MP, while iPhone SE's front camera is only 7 MP.
Here are some quick stats on each model's camera and how iPhone 12 mini vs. iPhone SE compare.
iPhone 12 mini
Rear camera: 12 MP Wide (ƒ/1.6) and Ultra Wide (ƒ/2.4)
Front camera: 12 MP (ƒ/2.2)
Portrait mode
Portrait Lighting
Deep Fusion
Night mode
4K videos up to 60 frames per second
HDR Dolby Vision up 30 frames per second
iPhone SE
Rear camera: 12 MP Wide (ƒ/1.8)
Front camera: 7 MP (ƒ/2.2)
Portrait mode
Portrait Lighting
4K videos up to 60 frames per second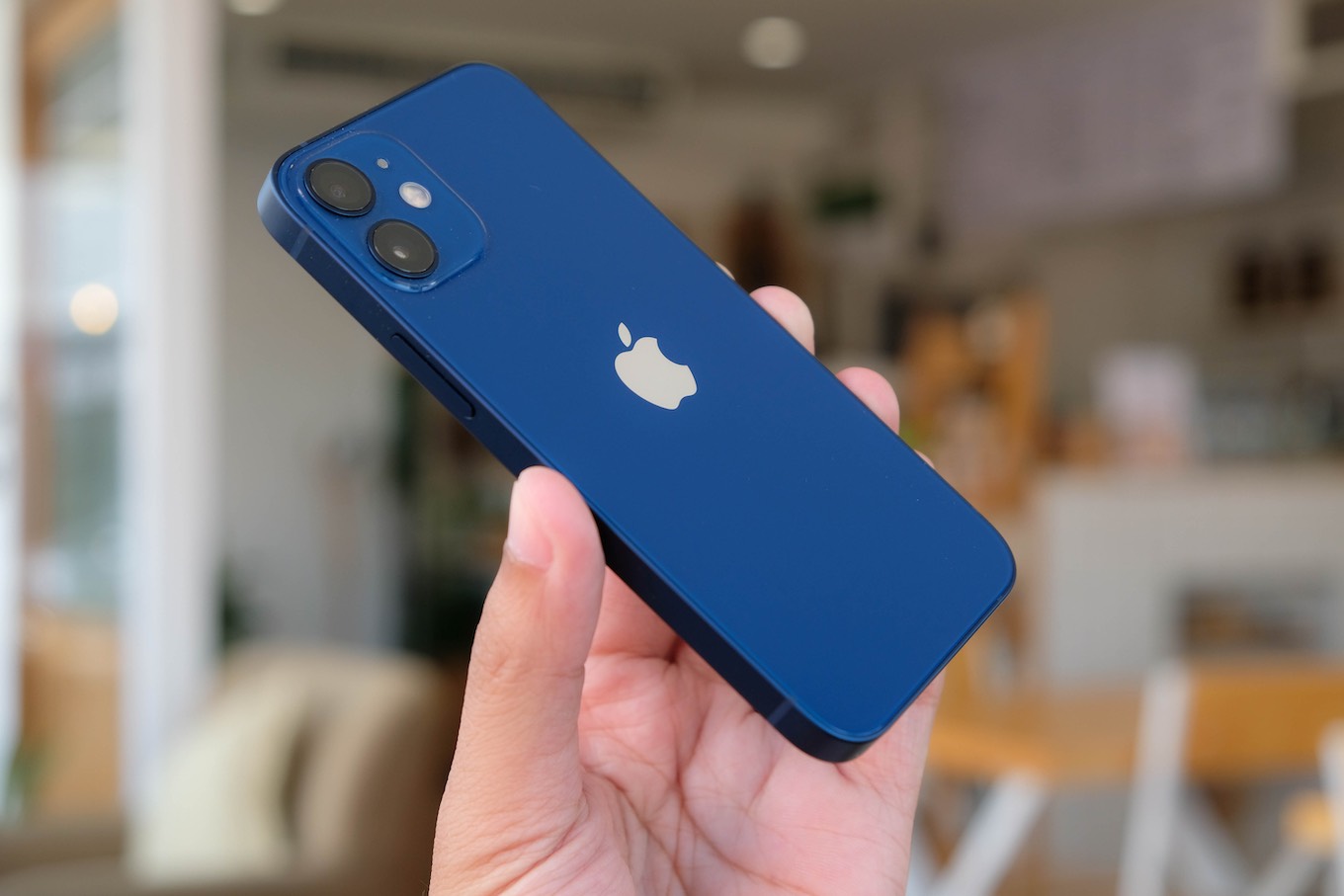 Winner: iPhone 12 mini. This one is hard to beat when it has both a better camera and a more powerful processor.
Display
At first glance, you might be asking yourself if iPhone 12 mini's Super Retina XDR screen is much better than iPhone SE's Retina HD display. And the short answer is yes. The screen is brighter, richer, and more vibrant on iPhone 12 mini thanks to its OLED display. But the specs speak for themselves, and the following specs list is the best way to see the difference without testing the screens in person.
iPhone 12 mini
5.4-inch OLED display
Super Retina XDR
HDR
2340-by-1080-pixel resolution
476 PPI
iPhone SE
4.7-inch LCD display
Retina HD
1334-by-750-pixel resolution
476 PPI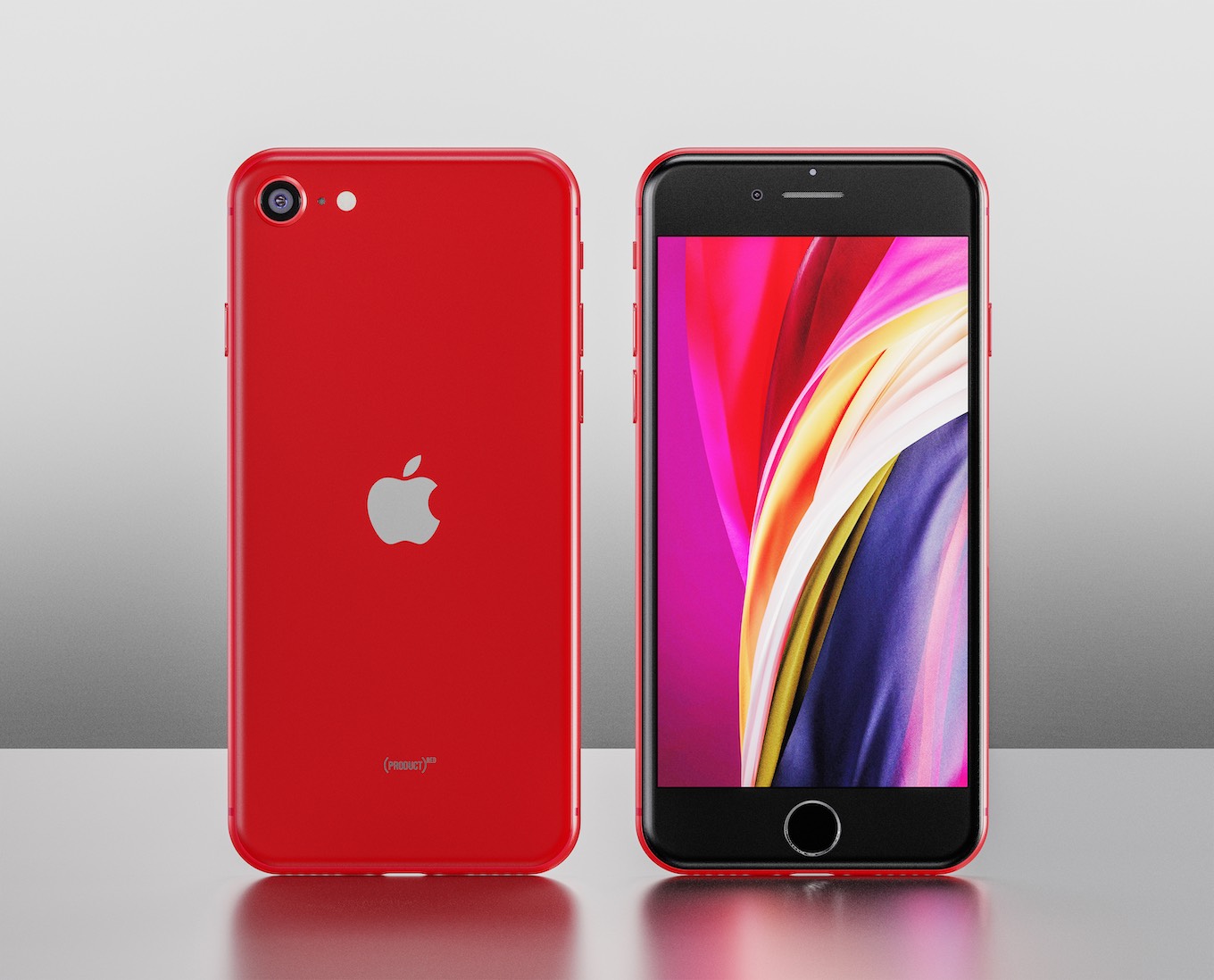 Winner: Again, iPhone 12 mini is the clear winner because of its newer technology. But, that being said, iPhone SE's display is still quite good. The untrained eye probably won't notice a difference, short of holding the two phones side by side.
Size and design
The design of these models is pretty similar, the most significant differences being iPhone 12 mini's extra rear camera lens and iPhone SE's Home button on the front. Otherwise, both feature the current boxy casing with rounded corners.
The two models are very close in size as well. Here's how they break down.
iPhone 12 mini
Height: 5.18 inches
Width: 2.53 inches
Depth: 0.29 inches
Weight: 4.76 ounces
iPhone SE
Height: 5.45 inches
Width: 2.65 inches
Depth: 0.29 inches
Weight: 5.22 ounces
Winner: Tie. In this regard, these two phones are so similar that it's hard to draw a distinction between them.
Battery life and connectivity
This is another area where having newer technology is going to pay off. iPhone SE doesn't have 5G cellular capabilities to offer faster data speeds. And while it has a good battery that can last for up to 13 hours of video playback, it comes up short of iPhone 12 mini's 15 hours.
Winner: iPhone 12 mini. It has a faster cellular network to share pictures and videos, plus longer battery life, so you can keep capturing photos while you're out.
Storage options
Both iPhone SE and iPhone 12 mini have the same storage options. You can get either model in 64, 128, or 256 GB.
Winner: Tie.
Price
The better camera, the more powerful processor, and the brighter screen on iPhone 12 mini all come at a price. The iPhone 12 mini starts at $699. Meanwhile, iPhone SE is quite a bit more affordable, starting at $399.
Winner: iPhone SE.
So should you get iPhone SE or iPhone 12 mini?
If you're setting out to get the best and smallest iPhone, the answer is clear. The winner is iPhone 12 mini. It's hard to beat the camera performance and that OLED display. Still, iPhone SE is nothing to scoff at and does more than hold its own. And at almost half the cost of the iPhone 12 mini, the 2nd Generation iPhone SE is certainly much more affordable.
Both of these pint-sized iPhones pack quite a punch. But iPhone 12 mini edges out iPhone SE in all the right places. And the mini model will help step up your iPhone photography and videography. Also if you want to know more about SE model, check our detailed iPhone SE review that we have published recently.