Is it time to upgrade your iPhone again? Maybe you're trying to decide whether you need all the bells and whistles of an iPhone 12 or if the more affordable iPhone 11 will be good enough. Or perhaps you're already using an iPhone 11, and now you're wondering if the camera on iPhone 12 is worth the upgrade.
Either way, you've come to the right place. This article will cover how iPhone 11 compares to the newer iPhone 12. And you'll read about which of the two models is better for your iPhone photography.
Before you upgrade to iPhone 11 or 12
Whenever you upgrade to a new phone, it's worth your time to clean up some of the clutter. The most common culprit of wasted space is photos, namely things like duplicates or similar-looking pics — all those extra pictures you took to capture the perfect angle or light. But getting rid of those unwanted photos doesn't just save space. It'll also save you time when you transfer everything over to your new phone.
So, whether you decide to get an iPhone 11 or 12, you'll want to download Gemini Photos from the App Store first. It's an app that scans your photo library and helps you quickly get rid of duplicates, similar images, screenshots, and more. Once you download Gemini Photos, just follow these steps to delete your duplicate pics:
Open Gemini Photos.
Tap Duplicates.
Select the copies you want to remove.
Then, tap Delete [x] Duplicates.
When you're done going through your duplicate photos, you can tap Your Library and choose from the other categories to get rid of screenshots, notes, or blurred ones.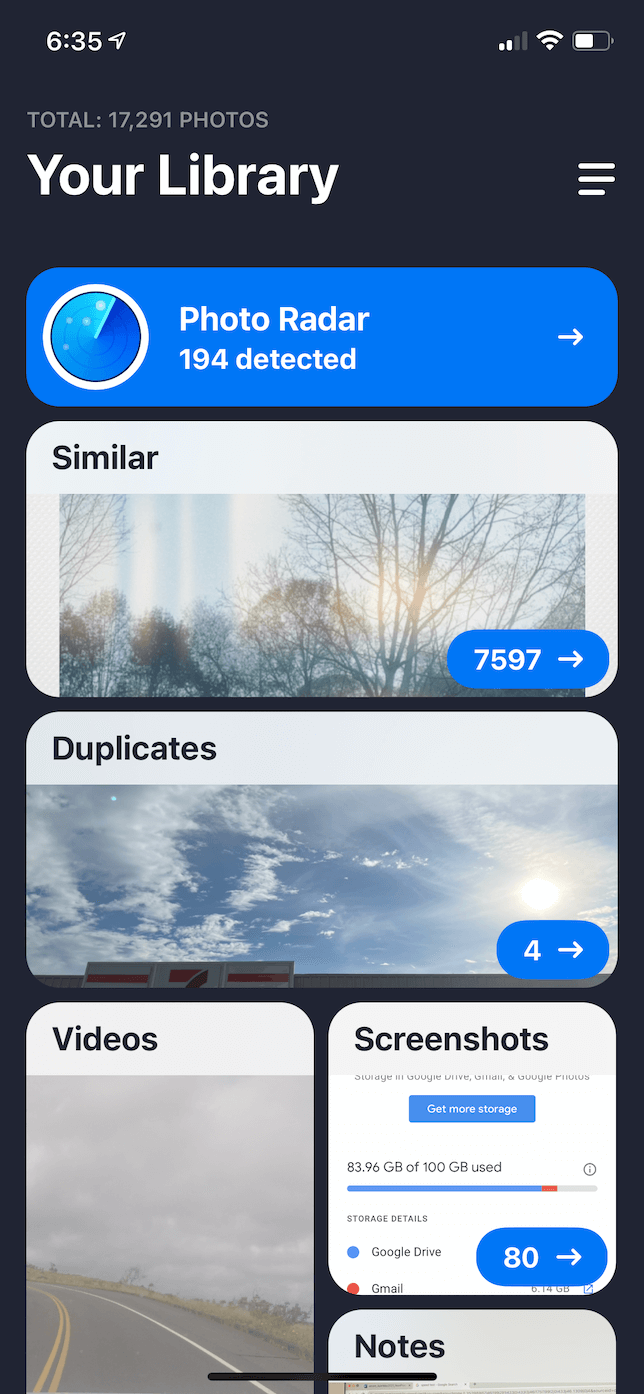 Once you've cleaned up your photo library using Gemini Photos, there is still one more step to free up that space immediately. Just need to open the Photos app and tap Albums > Recently Deleted > Select > Delete All. That way, the photos and videos you don't need will be gone from your phone for good.
iPhone 11 vs. iPhone 12: The differences that matter
There's plenty to love about both iPhone 11 and iPhone 12, but there are also a couple of key areas where the models differ. When it comes to photos and videos, there are some other factors you should consider other than the camera specs. Because variables like display, battery life, and overall processing power can impact your experience capturing and editing your pictures — whether you realize it or not.
The cameras in iPhone 11 and iPhone 12
Both iPhone 11 and iPhone 12 come equipped with a 12 MP dual-lens rear camera, which means they have wide and ultra-wide lenses on the back of the phone. The biggest difference is the iPhone 12's upgraded wide-angle lens, featuring a ƒ/1.6 aperture instead of the ƒ/1.8 aperture on iPhone 11, which helps iPhone 12 capture up to 27% more light to make low-light photos a bit brighter.
When that's not enough, iPhone 11 and iPhone 12 both support Night Mode on the wide-angle lens. But iPhone 12 steps it up by bringing Night Mode to the ultra-wide lens, too. So, even if there's seemingly insufficient light to capture your picture, you can use this additional feature to get your shot.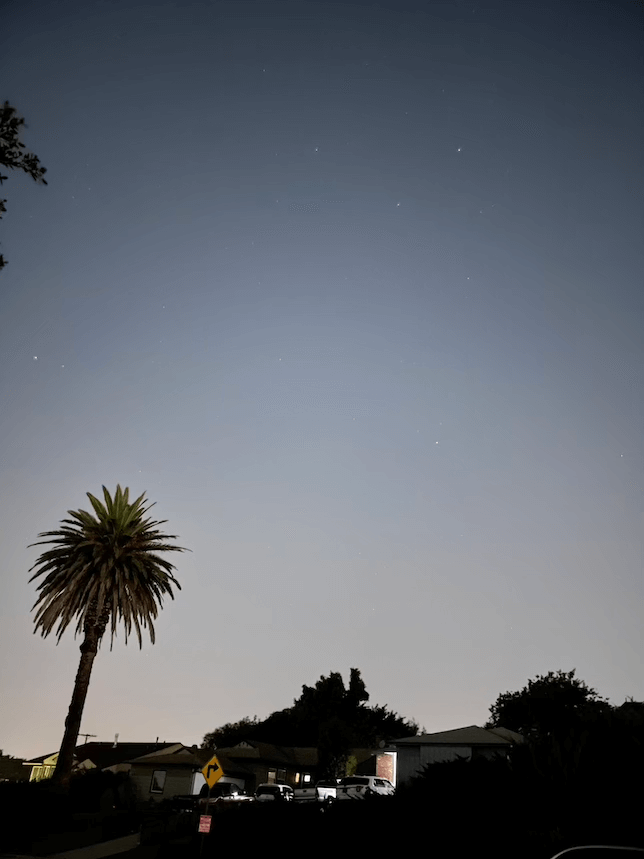 Plus, with iPhone 12, you can use Portrait Mode and Night Mode at the same time. In other words, there's no longer any excuse for your photos being too dark.
As far as video goes, the cameras on the two phones are nearly identical. But the iPhone 12 camera has SmartHDR with DolbyVision feature. That means your videos will be brighter and more vibrant.
Design and the screen
The most noticeable difference between the two models is their physical design. iPhone 11 has a more rounded body, while iPhone 12 is boxy and square, similar to the iPad Pro models. But, design aside, the phones are comparable in size, with the newer iPhone 12 being slightly smaller and lighter.
Here are some more specifics on the size and weight of the phones.
iPhone 11
Height: 5.94 inches (150.9 mm)
Width: 2.98 inches (75.7 mm)
Depth: 0.33 inch (8.3 mm)
Weight: 6.84 ounces (194 grams)
iPhone 12
Height: 5.78 inches (146.7 mm)
Width: 2.82 inches (71.5 mm)
Depth: 0.29 inch (7.4 mm)
Weight: 5.78 ounces (164 grams)
Although the body of the iPhone 12 is smaller, both phones have a 6.1-inch screen. But that's where the similarities end. iPhone 11 has a Liquid Retina LCD that has a resolution of 1792 x 828. Meanwhile, iPhone 12 has a higher-resolution 2532 x 1170 Super Retina OLED screen. These high-res screens were first used in the iPhone 11 Pro models. So, even if you are upgrading to iPhone 12 from an iPhone 11, you'll definitely notice improved colors and an overall richer image when you're viewing your pictures.
Processing power and speed
iPhone 12 launched with some impressive performance numbers. Loaded with a newer A14 Bionic processor and paired with the next-generation Neural Engine, iPhone 12 gets about an 80% increase in performance. And it was designed to improve your phone's machine learning capabilities, which you'll notice the most with features like Night and Portrait mode in the Camera app.
That said, iPhone 11 is still using the previous-generation A13 Bionic processor and the third-generation Neural Engine. But by no means does that mean these are obsolete. Both the A13 chip and the earlier Neural Engine are insanely fast.
Battery life
Both of these iPhones have about the same battery performance; here's a quick overview of what you can expect from either model:
Video playback: Up to 17 hours
Audio playback: Up to 65 hours
Where the two phones differ is in their charging capabilities. The two models support fast charging, with the 15W charger getting the battery up to 50% in 30 minutes. But iPhone 12 finally offers a 15W wireless charge thanks to Apple's new MagSafe charger.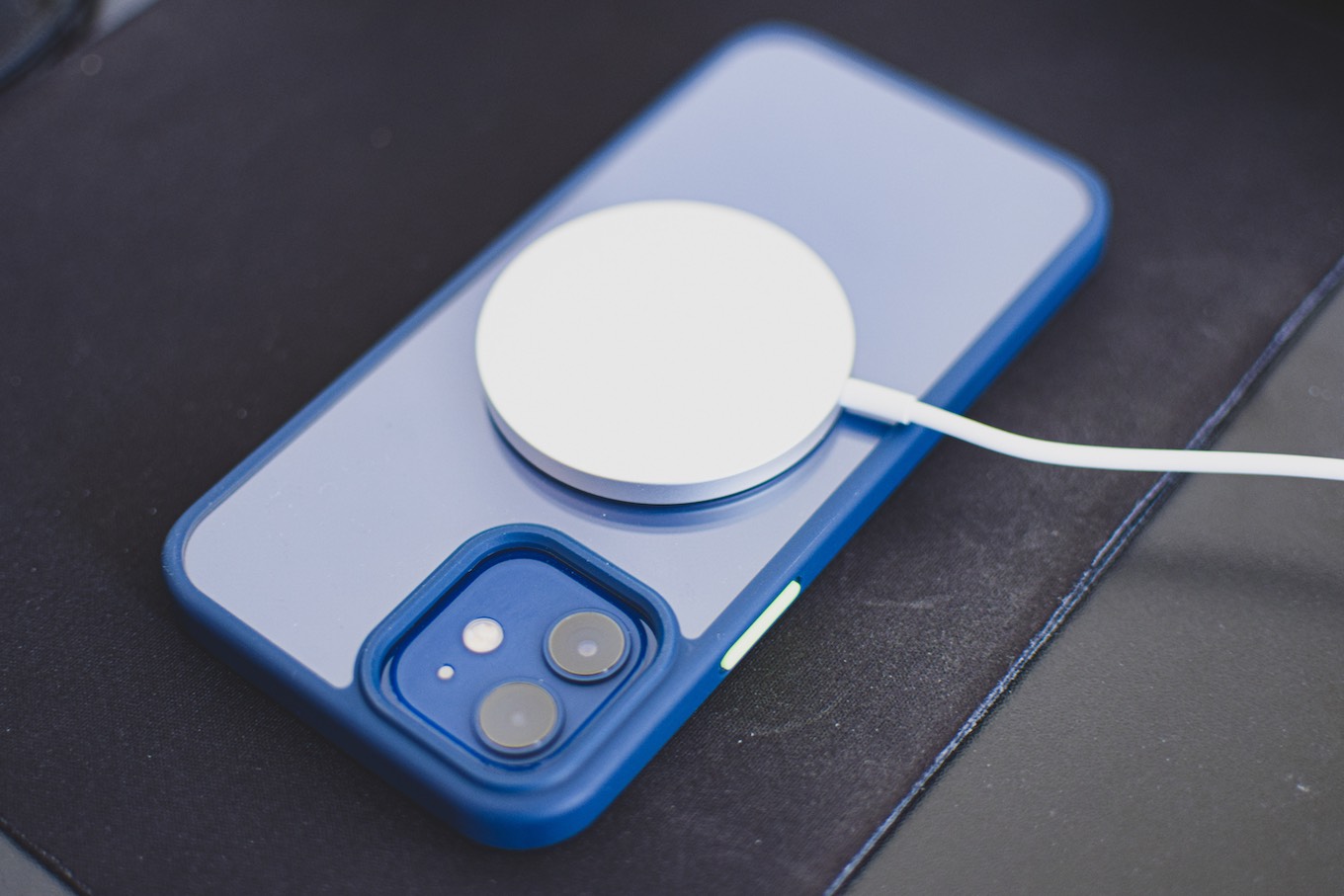 How much does iPhone 11 cost now that iPhone 12 is out?
Even though iPhone 12 is already out, you can still buy a brand-new iPhone 11 from authorized resellers or refurbished one from Apple. And the good news is that it's even cheaper now, starting at $379 for the 64 GB model. If you're interested in an iPhone 12, a 64 GB will cost you $599.
iPhone 12 vs. iPhone 11: A side-by-side comparison
The following are the full specs to help you compare every aspect of the two iPhones.
Specs
iPhone 12
iPhone 11
Dimensions
5.78 x 2.82 x 0.29 inches
5.94 x 2.98 x 0.33 inches
Screen Size
6.1-in Super Retina OLED
6.1-in Liquid Retina LCD
Screen Resolution
2532 x 1170 px
1792 x 828 px
Rear Camera
Dual 12 MP camera system (Ultra Wide and Wide)
Dual 12 MP camera system (Ultra Wide and Wide)
Front Camera
12 MP photos with Night Mode and Deep Fusion
12 MP photos
Processor
A14 Bionic Chip
A13 Bionic Chip
Battery Life
Video playback: Up to 17 hrs
Audio playback: Up to 65 hrs
Video playback: Up to 17 hrs
Audio playback: Up to 65 hrs
So, should you get iPhone 11 or iPhone 12?
Apples to apples, iPhone 12 is a better phone for photography. It's got an upgraded camera, improved features like Night and Portrait modes, and a stunning screen to view your pictures on.
But for cost-conscious consumers, iPhone 11 is practically a steal. And while it doesn't beat out the camera on iPhone 12, iPhone 11's camera still captures incredible photos and videos. Plus, if you consider iPhone 11 Pro or Pro Max, the differences will be even less significant.
It might not be worth it to upgrade to an iPhone 12 if you're currently on iPhone 11. But if you're using anything older than that, making the jump to iPhone 11 or iPhone 12 is a smart choice. Both are high-quality phones and take amazing pictures. The only question is if the price difference justifies the increased quality of the photos you'll be able to capture with iPhone 12. And while we may be biased, our answer is — yes!