When it's time to upgrade your iPhone, it's important to remember that you're not limited to Apple's current lineup. The truth is, you can get a much more affordable iPhone if you're willing to go with a slightly older model. And if the term "older model" doesn't sound as attractive to you, keep in mind that previous models aren't necessarily obsolete or unusable. Sure, they might not be as shiny, and they may not have all the bells and whistles of newer iPhones. But some of them still hold up.
In this article, you'll read about the ins and outs of iPhone XS vs iPhone 11. You'll get an in-depth comparison between the two phones, and we'll share why the newer iPhone 11 is — surprisingly — cheaper than the iPhone XS.
Before you upgrade to iPhone XS or iPhone 11
Both iPhone 11 and iPhone XS come in various storage options starting at 64 GB. But the bigger the storage capacity, the more the phone costs. If you're looking to be a little more cost-conscious, you'll want to choose an iPhone with smaller storage, and when dealing with limited storage, the last thing you'll want to do is transfer over a bunch of duplicate photos and quickly fill up your entire device.
Fortunately, you can use the app Gemini Photos to scan for duplicates, blurry photos, and similar-looking pictures and help you quickly get rid of the clutter. Here's how you clean up your photo library before transferring it to a new iPhone:
Download Gemini Photos and open it on your iPhone.
Tap Duplicates.
Choose one of the automatically detected groups of duplicate pictures.
Select the copies you want to delete, then tap the X in the top left.
Tap the Delete Duplicates button.
In the top-left corner, tap Your Library to browse through other categories like Similar, Screenshots, Blurred, Videos, etc.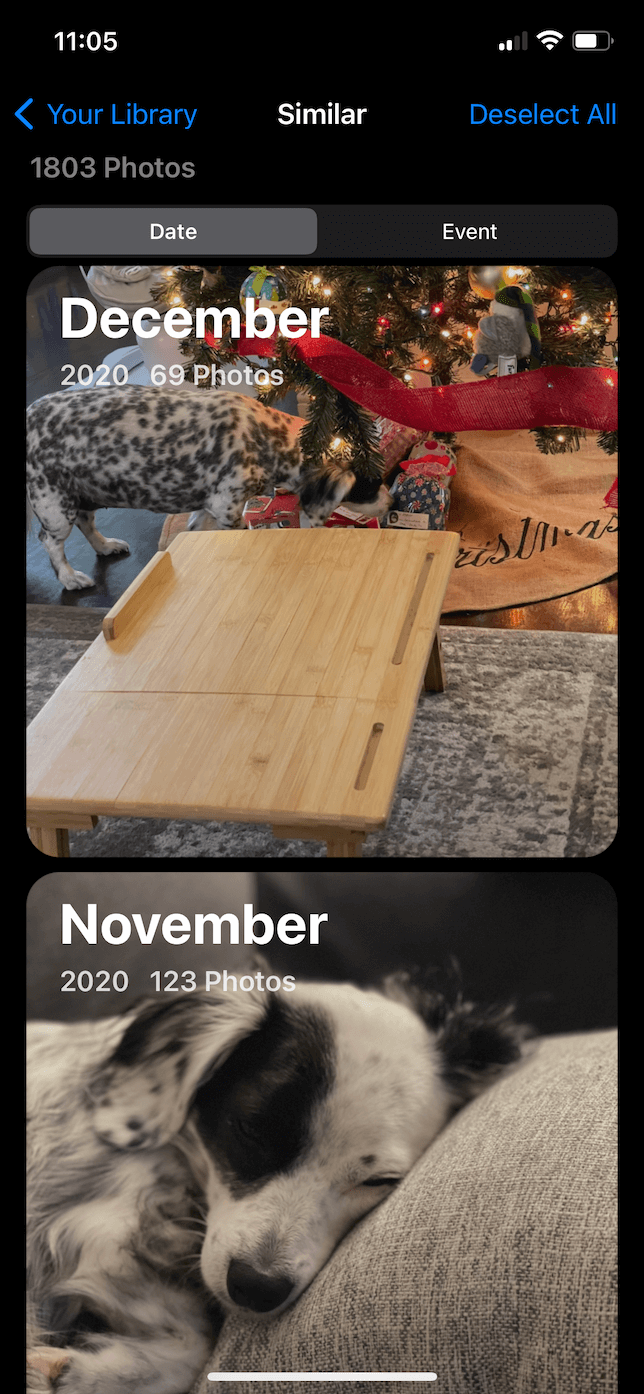 Keep in mind that after you've finished cleaning up with Gemini Photos, your pictures are still taking up storage space on your phone. To complete the process, you need to open the Photos app and navigate to Albums > Recently Deleted. From there, you can choose to delete the photos permanently to free up more coveted storage space on your iPhone.
iPhone 11 vs iPhone XS: Key differences for photographers
When comparing these two models, there are a couple of significant differences that will impact your photography:
Different rear lens: iPhone XS has a wide and telephoto lens on the rear camera. In contrast, iPhone 11 has a wide and ultra-wide lens instead.
Night mode: iPhone 11 takes long-exposure photos, so you can get a better image in lower light.
Deep Fusion: This is a new camera feature on iPhone 11 that captures more detail and better texture in photos.
Upgraded front camera: iPhone 11 upgraded 12MP front camera is superior to the 7MP front camera on iPhone XS.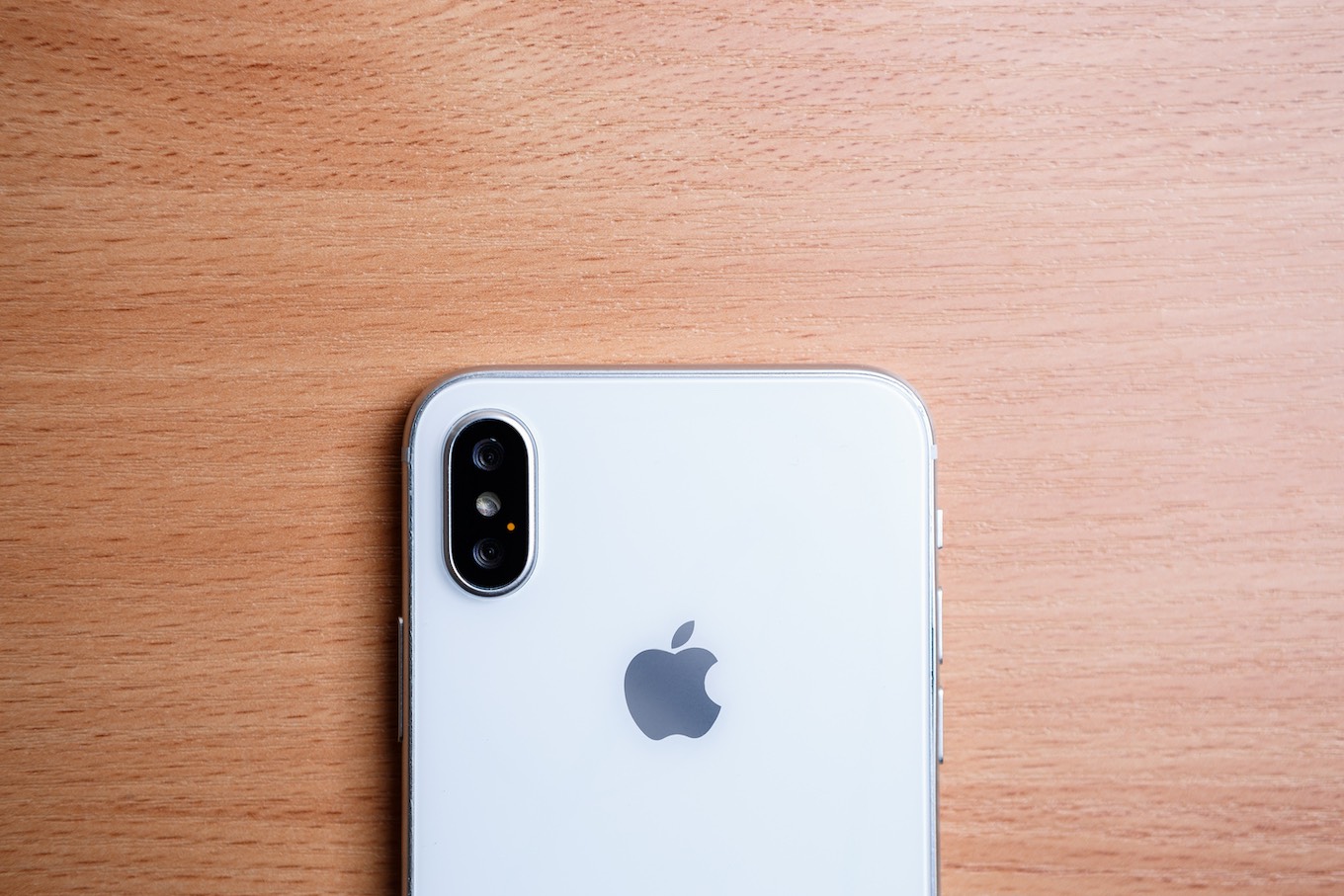 iPhone 11 vs iPhone XS: The camera comparison
While iPhone XS and iPhone 11 share similar specs, the most significant difference is the rear camera. Both models have a dual-lens system, but iPhone XS has a wide and telephoto lens, while iPhone 11 has a wide and ultra-wide lens.
What exactly does this mean? For one thing, the telephoto lens on iPhone XS is a zoomed-in image, allowing you to get a tighter picture without having to move closer to your subject. On the flip side, iPhone 11 has an ultra-wide lens, which means you can get a wider or more zoomed-out picture without having to move farther away from the subject.
iPhone 11 also offers a couple of new software features: Night mode and Deep Fusion. Night mode will dramatically improve the pictures you take in low-light conditions, while Deep Fusion optimizes the new processor to capture more texture and detail in your photos.
Another significant upgrade that's worth mentioning is the front-facing "selfie" camera. Just like the rear camera system, the front camera on iPhone XS has a 7MP camera, whereas iPhone 11 was upgraded to 12MP.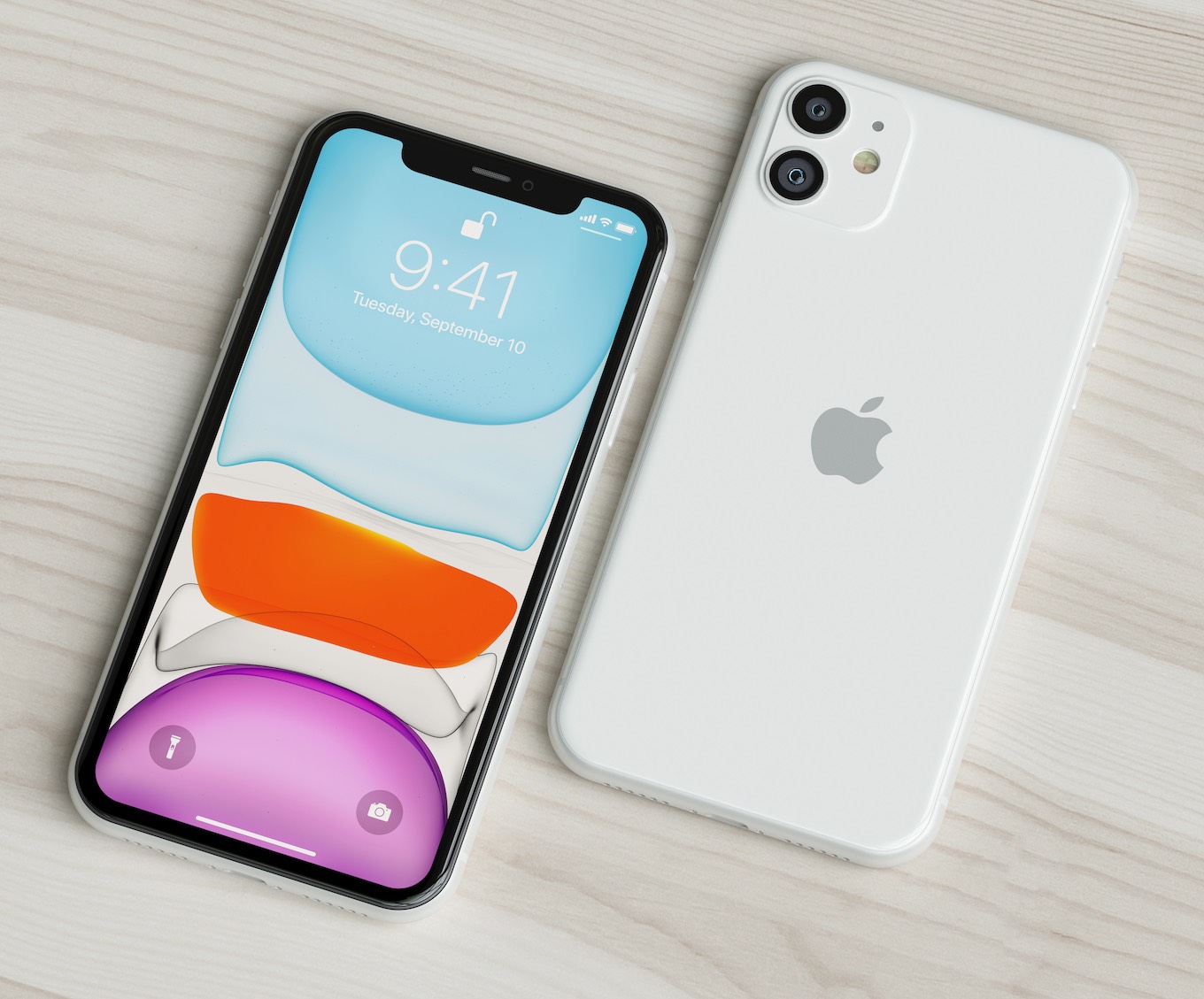 The display
Comparing the screens on these two phones is interesting because iPhone XS actually has a higher-resolution Super Retina HD screen at 2436 by 1125 pixels than iPhone 11's Liquid Retina screen resolution at 1792 by 828 pixels. That said, iPhone 11 actually has the larger screen, measuring 6.1 inches diagonally, while iPhone XS's screen is only 5.8 inches. Plus, the iPhone 11's lower-res Liquid Retina screen results in a more energy-efficient display that gets better battery performance than the iPhone XS's Super Retina display.
The processor
As with every new iPhone model, iPhone 11 has been upgraded with a faster processor — the A13 Bionic chip — which is what makes some of the new photo features like Night mode and Deep Fusion possible.
Nevertheless, the A12 Bionic chip in iPhone XS doesn't disappoint. It's incredibly fast, and you'll notice virtually no delays when taking pictures. The biggest deficit with the A12 chip is that it can't handle the new features mentioned above. This is unfortunate, but you can still capture amazing images with iPhone XS.
The battery
Despite iPhone XS boasting an incredible battery life, iPhone 11 beats it out. And yes, iPhone 11 has a slightly larger battery, but it also has a lower-power, Liquid Retina display and the more energy-efficient A13 processor. Taking all of those things into account, iPhone 11 averages about two more hours of usage than iPhone XS.
The price
When you're price-checking the two models, you may notice that iPhone 11 is actually cheaper than iPhone XS, even though it is the newer model. And the reason for this is that iPhone 11 is actually the successor to iPhone XR, while iPhone 11 Pro is the upgraded iPhone XS.
If you've made it this far in this article, you've likely come to the conclusion that the specs in iPhone 11 put it on a level playing field with the iPhone XS.  
iPhone 11 vs iPhone XS compared side-by-side
Specs
iPhone XS
iPhone 11
Screen Size
5.8-inch
6.1-inch
Display Resolution
2436 x 1125
1792 x 828
Rear Camera Megapixels
12MP
12MP
Rear Camera Lens
Wide & Telephoto
Wide & Ultra-Wide
Front Camera Megapixels
7MP
12MP
Processor
A12 Bionic
A13 Bionic
Storage
64GB
256GB
512GB
64GB
128GB
256GB
Weight
6.24 ounces
6.84 ounces
Dimensions
143.6 x 70.9 x 7.7mm
150.9 x 75.7 x 8.3mm
Our verdict: iPhone 11 or iPhone XS for taking photos?
While iPhone 11 is the more recent phone with some impressive new features like Night mode and Deep Fusion, iPhone XS is probably going to be the best choice for taking pictures. Having a telephoto lens versus an ultra-wide lens might not seem like a big deal, but chances are, you zoom in more often than you need to zoom out. And even though iPhone 11 offers a digital zoom, it can cause your pictures to lose some clarity. Of course, if you shoot more landscapes than close-up portraits, iPhone 11 might actually be the better choice for you.
When it comes to iPhone XS or iPhone 11, both are incredible phones. And their cameras really speak for themselves. The biggest question you'll have to answer is if you'll miss the telephoto lens by upgrading to iPhone 11 or if you'd rather have newer features like Night mode and Deep Fusion. Whatever you decide, rest assured that you'll still have an iPhone capable of taking stunning photos. And if you're choosing between iPhone 11 and iPhone 12, we've compared those as well.