It's no secret that video is the medium of the future. Viral snippets and live recordings have made their way to every social media platform, including Instagram. While the app has had video capability since 2013, a new feature is giving users even more creative possibilities: Instagram Reels.
In this guide, we'll go over everything you need to know about Instagram Reels and how you can use them to grow your account and attract new followers.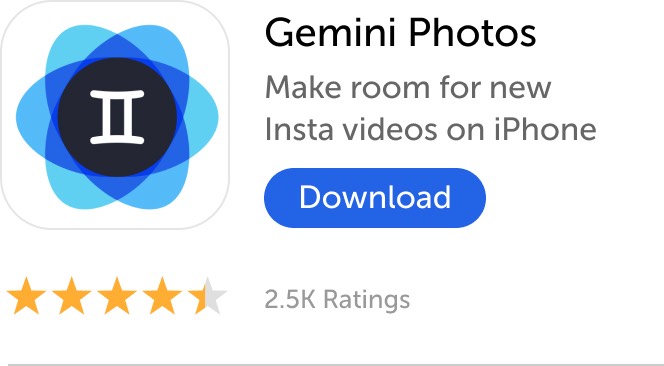 What are Instagram Reels and how do they work?
Instagram Reels are 30-second multi-clip videos that come with the ability to add popular songs, cool AR effects, and other creative tools like text and GIFs. You can either post Reels to your Instagram Feed or make them available to be discovered on the app's new Explore space, Reels in Explore.
In addition to being shared on your Feed, Reels also live in a designated section on your profile.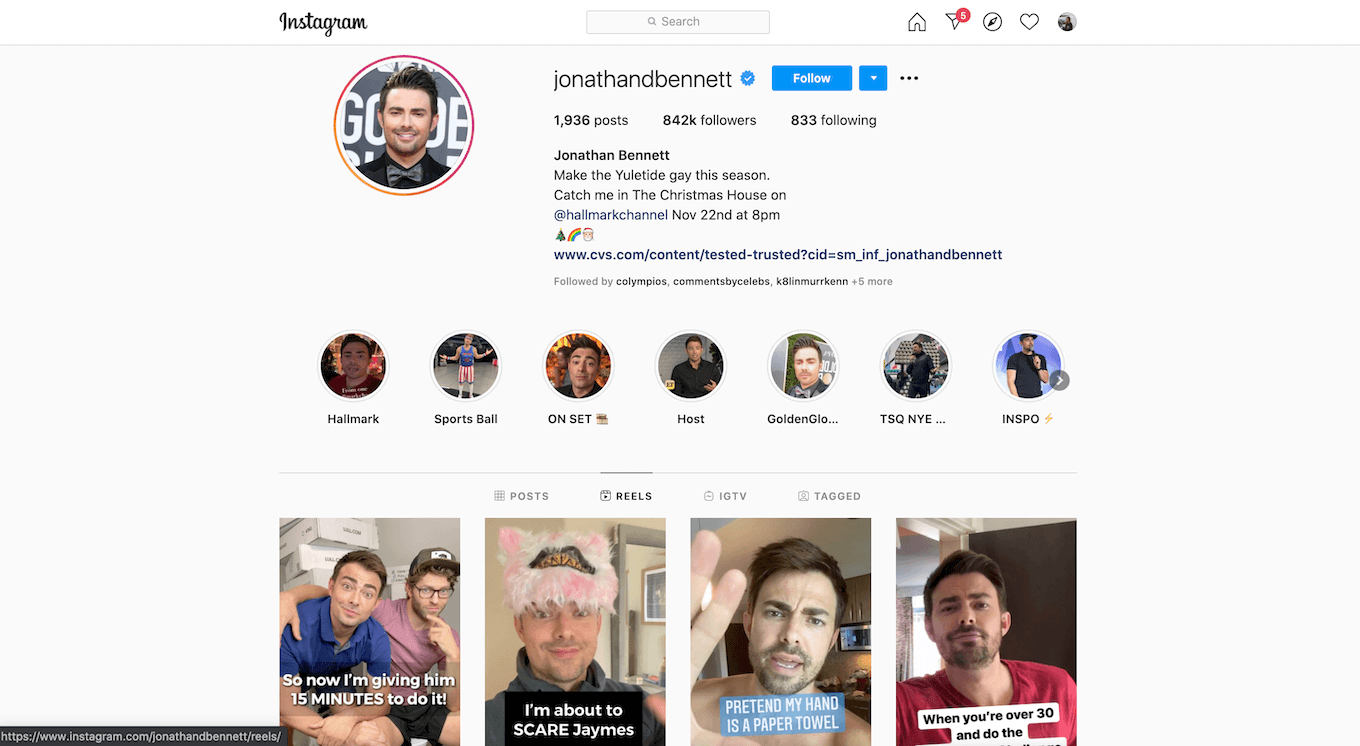 Instagram Reels vs TikTok
Reels are probably the most similar to the popular video-sharing app, TikTok. However, there are a few key differences:
Instagram Reels are 30 seconds long, while TikToks can be up to a minute long.
TikTok is a standalone platform, while Instagram Reels is just one feature within the app.
You have more options for sharing your Reel than you do for sharing a TikTok. Reels can be posted to your Feed or your Story.
TikTok has a wider range of audio available to use. While Instagram allows you to record or upload your own sound, you can only choose music from its approved library.
Instagram Reels vs Stories
Instagram Reels and Stories may seem like similar ways to post videos on Instagram, but there are a few major differences that set them apart:
Stories disappear after 24 hours (unless you add them to your Highlights). While you can share your Reel to your Stories (where it will only be visible for 24 hours), you can also share it to your Feed, where it will be permanently displayed unless you choose to archive or delete it.
Stories never appear on the Explore Page, while Reels have a designated spot there.
While public Stories can be seen by anyone, they're usually only watched by people who already follow you. Reels, on the other hand, can be more easily found by people who don't follow you.
You can't save Stories to your Collections, but you can save Reels.
You can only re-share Stories if you're tagged in them by a public account or if you download a third-party re-sharing app. Reels are much easier to share.
Instagram Reels vs IGTV
And finally, one more in-app feature similar to Reels is IGTV. While they're both video-sharing tools you can use to grow your audience, they do so in different ways:
IGTV allows videos up to 10 minutes long when uploaded from your device and 60-minutes long when uploaded from your desktop. Reels can only be up to 30 seconds long.
IGTV is a standalone app as well as an in-app feature. Reels is just an in-app feature.
IGTV doesn't have effects you can use while recording. Reels have audio, AR effects, and other tools you can use.
IGTV is mainly used for businesses and creators to share content. Reels is a feature designed for pure entertainment.
Why don't I have Reels on Instagram?
If you don't yet have Reels on your Instagram app, it's possible that the feature hasn't rolled out to your location yet. You can also try updating your app within the App Store.
How to use Instagram Reels
Now that you know the basics of Instagram Reels — and how it compares to other similar features and social media platforms — it's time to learn how to make one.
How to make Reels on Instagram
Time needed: 5 minutes.
Below are steps you can follow to record your first Instagram Reel.
Open the Reels feature

After you open your Instagram app, press the "+" button at the bottom-center of the screen. Scroll right until you see the Reels option.

Choose your video length

Press the top button on the lefthand side to choose whether you want to record a 15-second video or a 30-second video. You can record videos that are under each of those times.

Add music to your Reel

Before you start shooting, you need to select the song or sound you're going to use. Press the music icon at the left of the screen, and search or browse for the song you'd like to use. Then select your song by pressing on it and choose which part of the audio you want.

You can also use your own audio by simply recording without adding any music. When you do that, your sound will be saved as "Original Audio," and you can use it for future Reels. If your account is public, other people can also use your audio for Reels.

Choose your speed

Next, you'll want to select the speed of your video. There are five speed options to choose from, ranging from .3X to 3X. Some beginners find that slowing the video down makes it easier to sync up to the audio. Press the play button at the left of the screen to select your speed.

Choose your effects

Similar to Instagram Stories, you have the option of adding a filter or effect from Instagram's gallery. You can also record multiple clips with different effects.

Press the effects button at the bottom-left of the screen and scroll through the options until you find the one you wish to use.

Set your timer

Now it's time to set your timer. Press the clock button at the left of the screen, and choose the amount of time you'd like your video to be. Then press the countdown button to choose a 3-second or 10-second countdown. When you're ready, press "Set Timer."

Record your video

If you're ready to record, press the record button at the center of the screen. Recording is similar to that of Instagram Stories, except you can see your recording progress at the top of the screen.

You can either record a single video or a series of clips, or you can upload multiple clips from your Camera Roll (as long as they're under the 15- or 30-second time limit you've set).

Put text on the Reel

Press the arrow button next to the record button. From here, you can add effects to your Reel by pressing one of the three buttons at the top-right of the screen. Similar to Stories, you can add text, draw something, or add a GIF or sticker by pressing the sticker button at the top of the screen.

Post your Reel

Once you're ready, press the arrow button at the bottom-right of the screen. Here, you can choose to share the Reel to Reels in Explore, your Feed, or your Stories.

After you decided where you want your new creation to go, press the Share button. You can also save it as a draft if you want to work on it more before posting.
How to add Reels to your Instagram feed
Adding a Reel to your Instagram feed is very easy. Here's how to do it:
Follow the steps above to create your Reel.
While in the final sharing step, toggle the "Also Share to Feed" option on.
Turning on this switch will post your Reel to your Feed once you press "Share."
How to archive or delete your Reel
Whether you accidentally posted a draft that wasn't ready, or you're having second thoughts about your debut into the Reel world, archiving and deleting your multi-clip videos is simple. Here's how to do it:
Open your Instagram app and navigate to the Reel you wish to remove.
Press on the Reel.
Tap on the three horizontal dots at the bottom-right of the post.
Select either Delete or Archive, depending on which option you want to use.
If you delete your Reel, it will be permanently removed from your profile. If you archive it, it will be removed from your profile, but still visible in the Archives section of your app, where you can re-add it to your profile at any time.
How to get your Reel to go viral
In order for your Reel to go viral, you need to get it picked for the top of Instagram's Reels to Explore page. When you do, you'll receive a notification letting you know that your video has been selected. This can happen anywhere from immediately after posting to a few days after publishing.
Below are our top five tips for going viral, but before you dive into those, it's important to note that your account has to be public in order to land a coveted spot on the Explore page.
Share your Reels everywhere you can
Don't limit the number of ways people can stumble upon your new Reel. Share it not only to the Explore page and your Feed, but to your Stories as well.
Follow the trends
Trending songs, dances and topics are popular for a reason. Join the fun and jump in on a few trends. Just make sure to put your own spin on it so you stand out amongst the crowd.
Use hashtags
Using popular and relevant hashtags on your Reel's caption can help increase your exposure and likelihood of getting picked for the Explore page. Make sure the ones you choose are relevant and not spammy or broken.
Watch your analytics
If you have a professional account, you can use Instagram Insights to see how well your Reels are performing and what content your audience is responding to the most. Utilize that information to help you create the kind of Reels your audience wants to see.
Don't stop creating
The more active you are using Instagram Reels, the more likely one of your videos will be picked for the Explore page. Make this new feature a regular part of your social media strategy.
Why aren't my Reels getting views?
If you're Reels aren't getting any views, you might want to check your privacy settings. If your account is private, then only your followers can view your Reels.
Instagram Reels are yet another fantastic way to connect with your audience and create content they enjoy. When used correctly (and consistently), Instagram Reels can help you grow your account and reach new people.