If, like most of us, you've fallen in love with Instagram, you may be ready to start taking your photography more seriously so you can capture photos that are worth sharing.
There are currently more than 2 billion Instagram users worldwide. Clearly, if you want your photos to stand out, you'll need to bring your A-game and post your best visual content. Here's how to create stunning, Instagram-worthy photos that you'll be proud to share.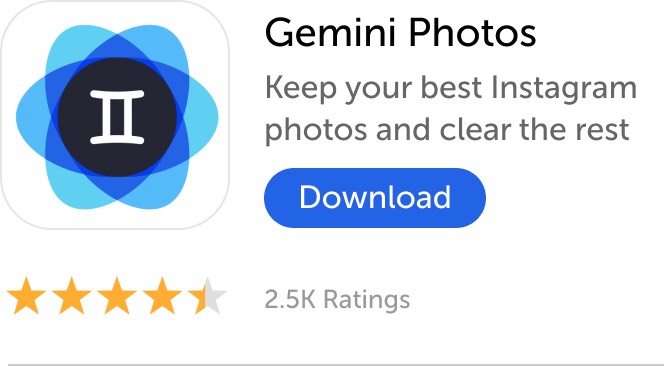 Step 1. Find an Instagram-worthy subject or scene
Photography is an art form. Photographers use a combination of creative license, composition, and lighting techniques to create images that are uniquely their own. When creating photos for Instagram, think like an artist and look for subjects, locations, and backgrounds that will stand out.
Tip 1. Look for cool street art and murals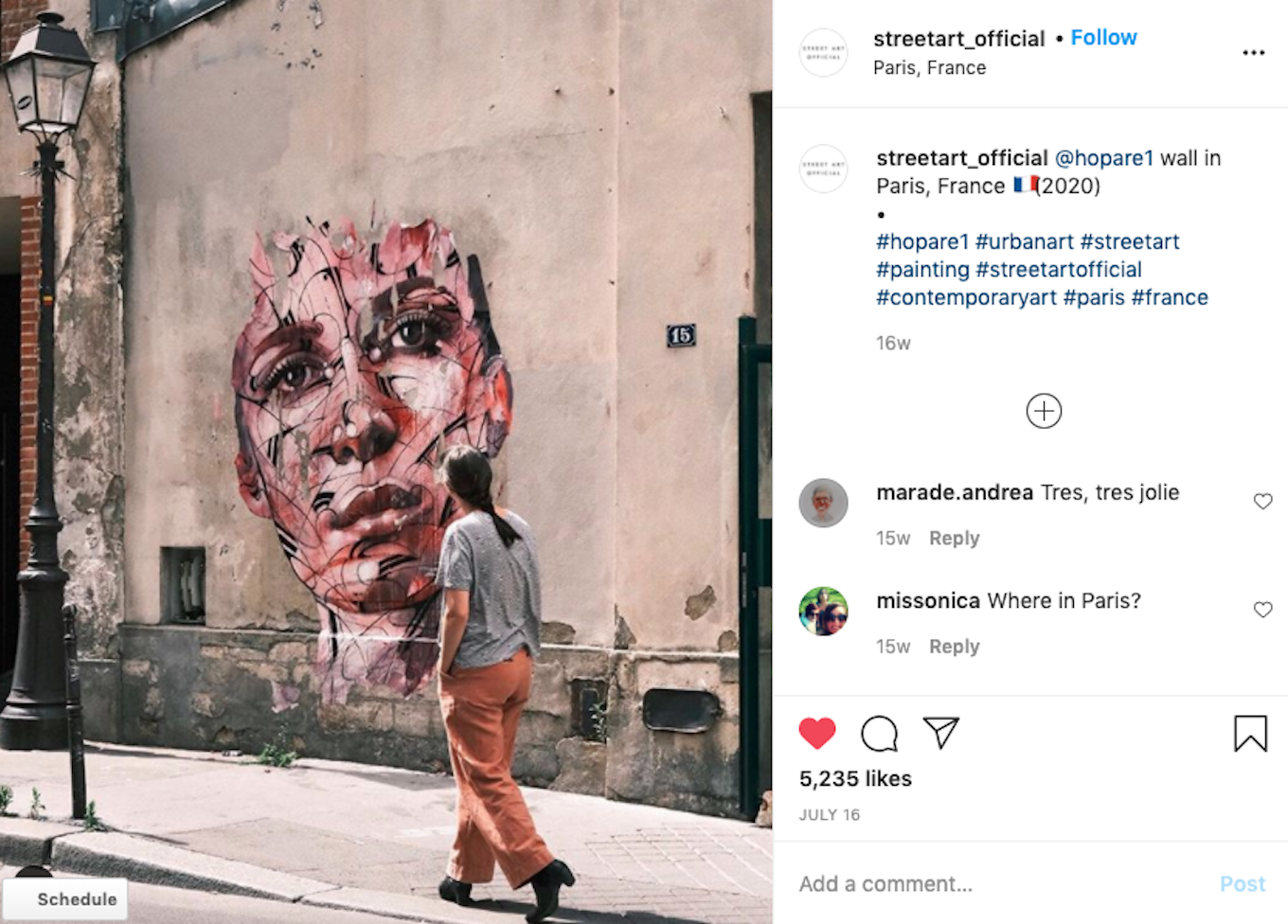 Colorful street art and edgy murals make for fun Instagram posts, especially when you can capture them from unique angles or creative perspectives. Use Instagram's geotag feature to scout locations, or take your chances finding locations on your own. You'll have the best luck finding cool street art in urban areas. Adding yourself or another person in your shot will give your scene a sense of scale and add interest, too. For inspiration, check out @streetart_official on Instagram.
Tip 2. Use industrial, historic, or whimsical buildings in your photos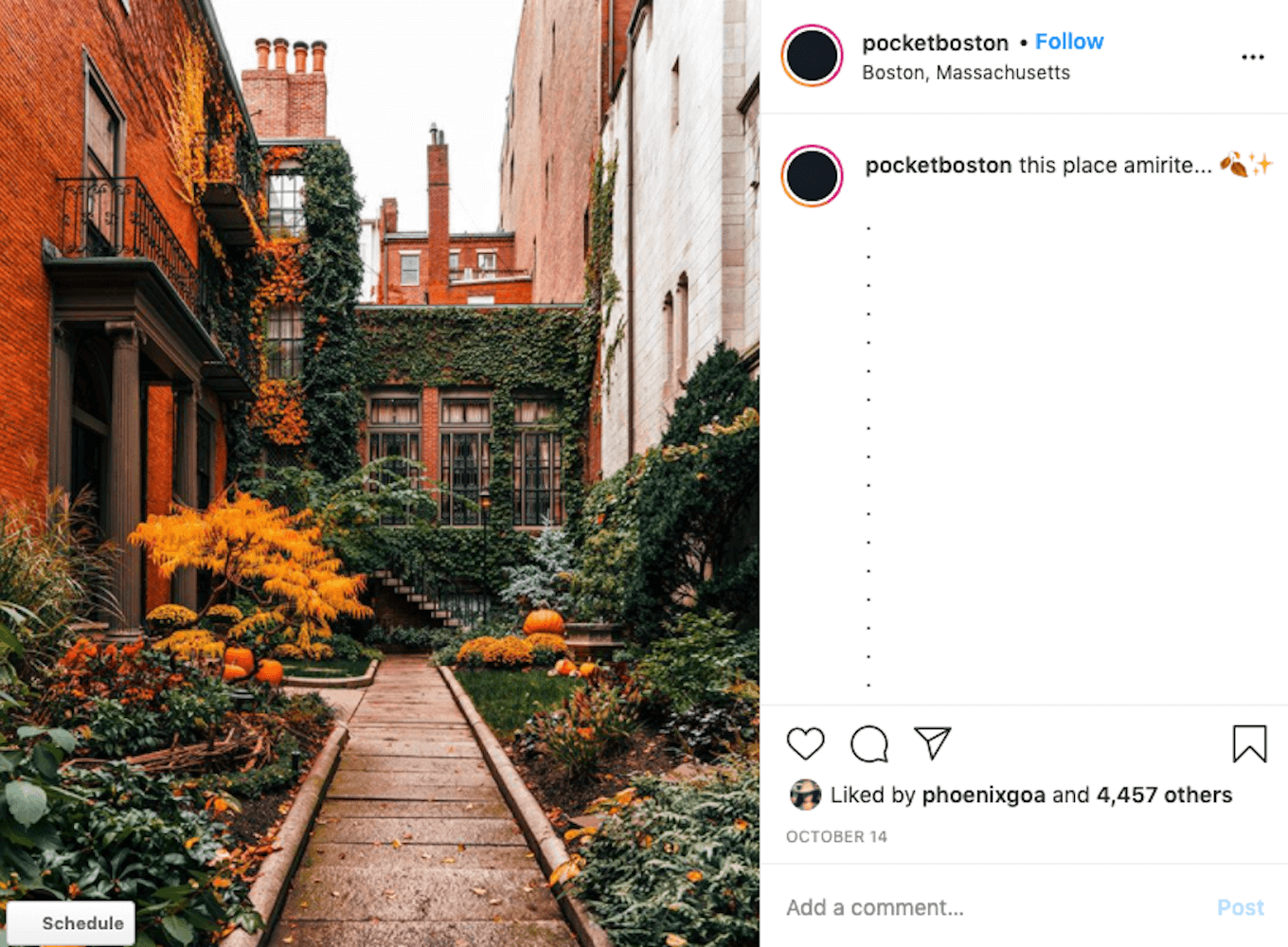 Urban areas provide an array of Instagram-worthy content just waiting to be discovered. Get off the beaten path, and you'll be rewarded with amazing historical backdrops, rust-encrusted decay, and whimsical architecture that will make your Instagram photos stand out. Try framing your shot from unusual perspectives, such as ground level, for a unique composition.
Tip 3. Instagram loves patterns and colors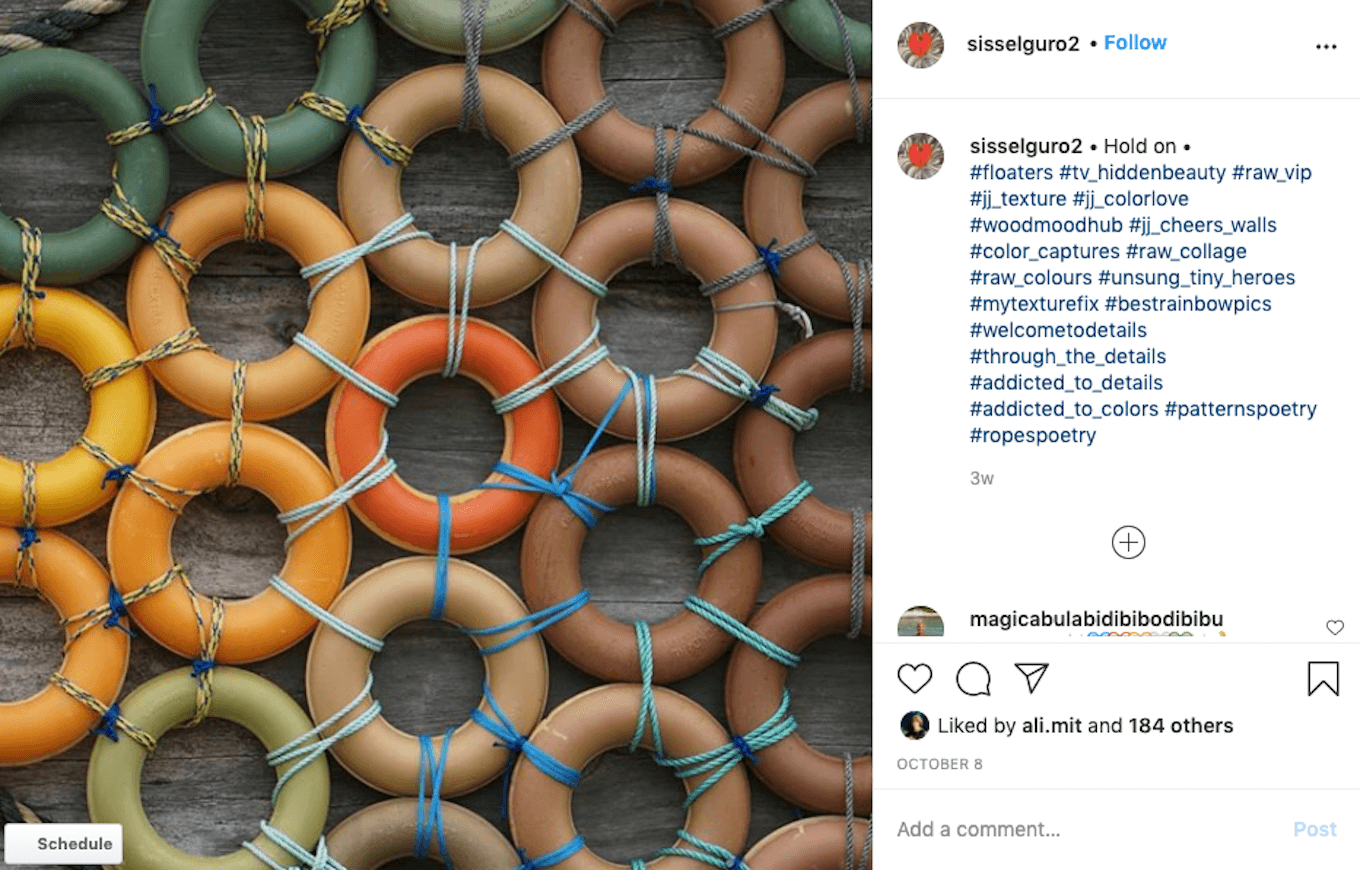 Repeating patterns and vibrant colors will increase the wow factor on Instagram, making your photos pop and attracting lots of attention from across the platform. When it comes to capturing patterns, don't be afraid to think outside the box. Any repeating design that catches your eye is fair game. If something stands out to you as a photographer, there's a good chance it will stand out to others as well.
Step 2. Tweak your iPhone Camera settings
Now that you've got some ideas for your setting and composition, let's take a look at some of the camera and lighting settings that you can use to frame the best shot possible.
Tip 1. Use natural light, not a flash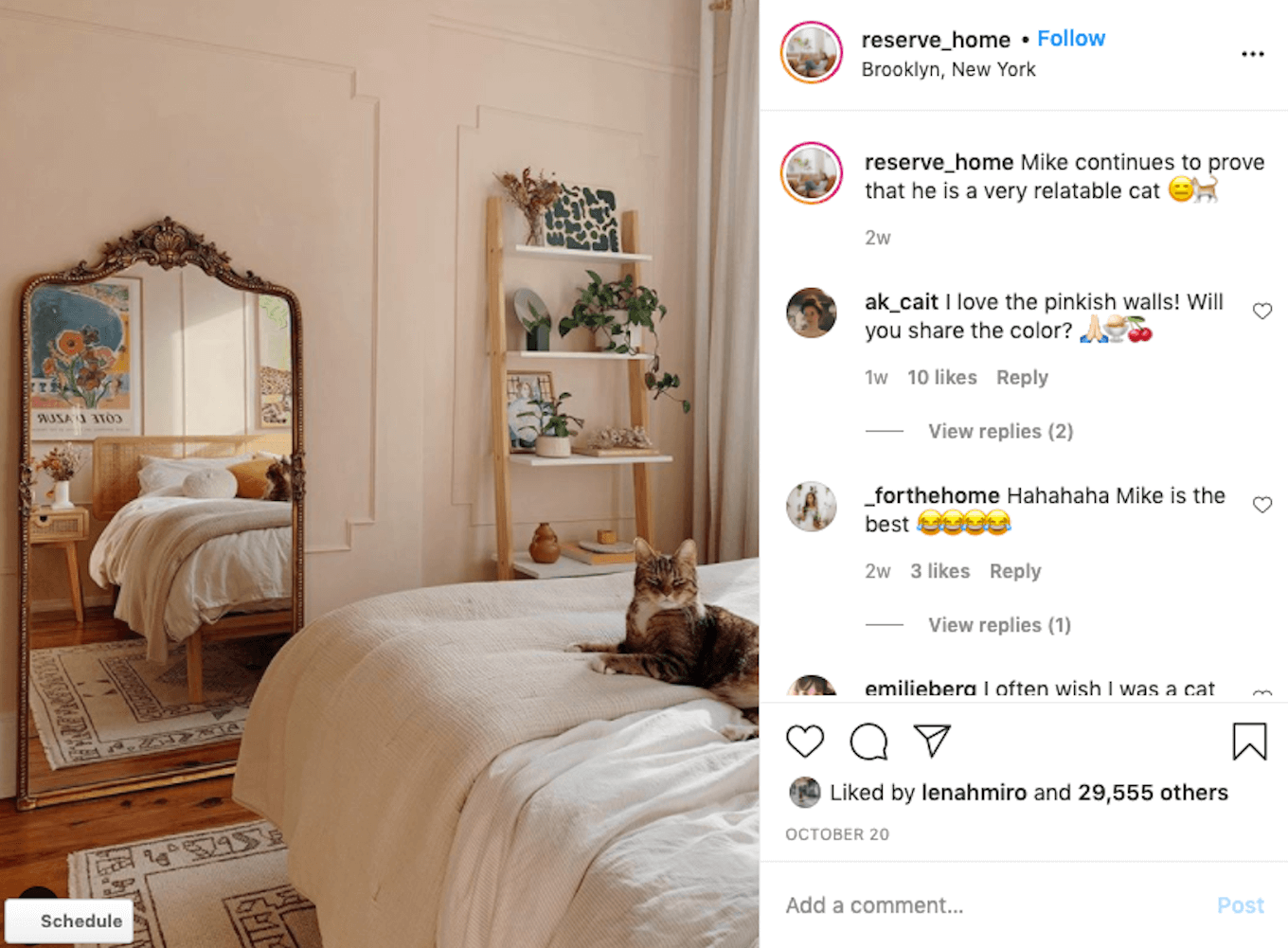 Natural lighting works for any photo. Whether you're shooting indoors or out, it's best to utilize and embrace the light from the sun. The best time to shoot outdoors is during the first few hours after sunrise and before sunset. When capturing an indoor image, make use of natural light by shooting near bright windows. Avoid the built-in flash on your iPhone at all costs. It will make your images appear harsh, cold, and unnatural.
Tip 2. Portrait mode is your friend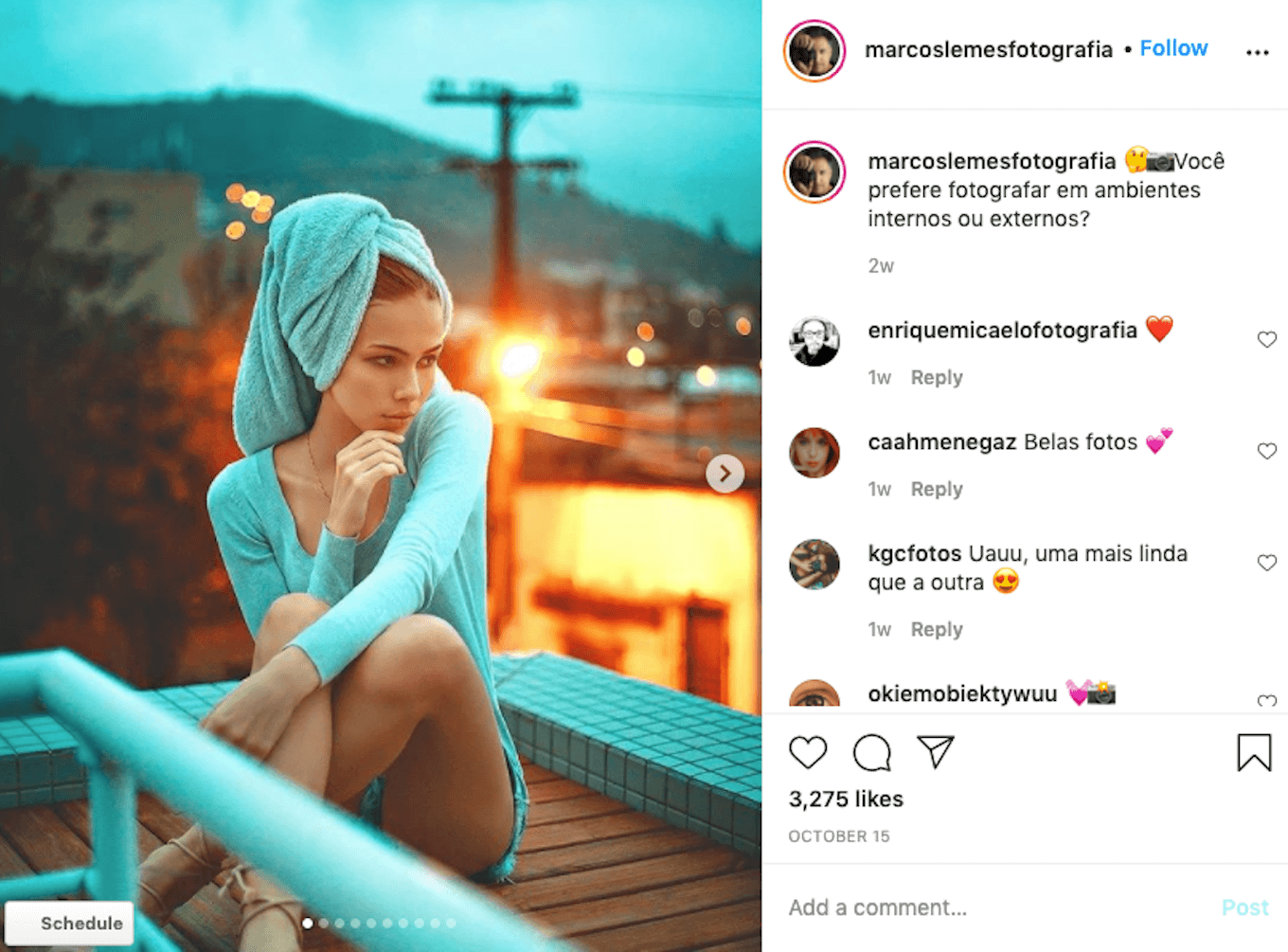 One of the benefits of using a DSLR over a phone for photography is the shallow depth of field that your camera can capture, making the subject stand out from the background. Portrait mode on iPhone uses a similar method, allowing you to capture great details in your subject, as well as an attractively blurred background. Simply select Portrait mode on your iPhone, choose your lighting effect, frame your shot, and press the shutter. You can even adjust the depth of field after taking your photo.
Tip 3. Don't use digital zoom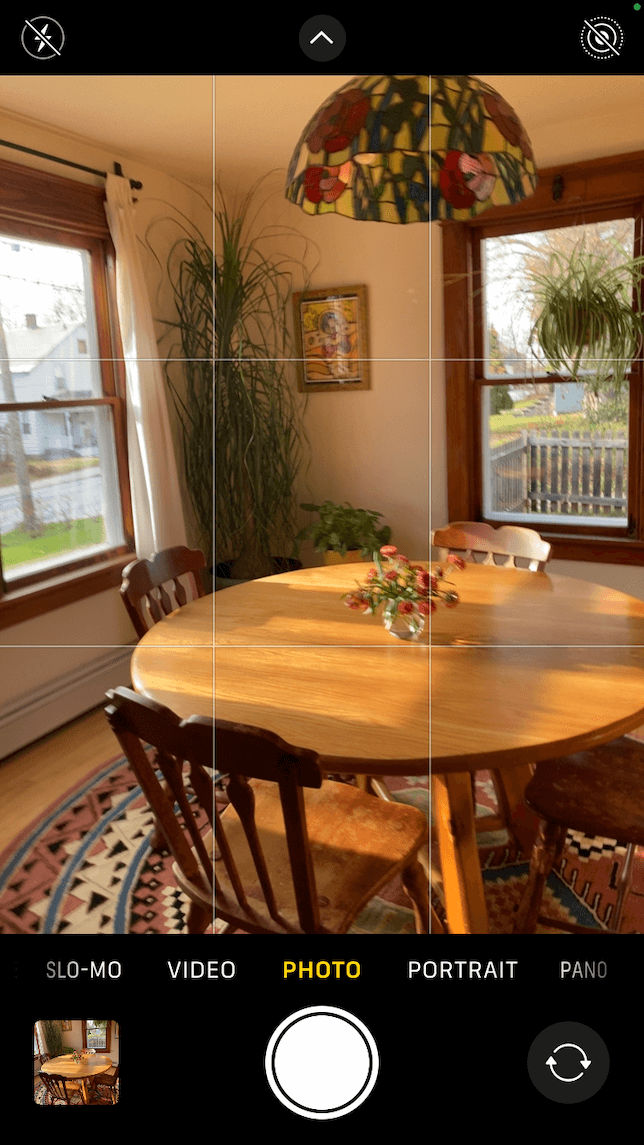 If you are fortunate enough to have an iPhone with multiple lenses, use them! The iPhone X, iPhone Xs, iPhone 11 Pro, iPhone 11 Pro Max, iPhone 12 Pro, and iPhone 12 Pro Max have a 2x optical zoom for creating high-quality shots at different ranges. Models newer than iPhone 13 Pro come with a 3x optical zoom, and iPhone 15 Pro Max has a 5x zoom. The iPhone 11 models also include an ultra-wide lens for additional flexibility. iPhone 12 models and newer come with wide and ultra-wide lenses.
If your camera doesn't use multiple lenses, it may be tempting to use the digital zoom in your Camera app. This will reduce the quality of your image and make it appear pixelated. Instead, physically move your phone to frame the shot the way you want it.
Step 3. Edit and retouch your Instagram photos
And finally, your Instagram-worthy photos will need a bit of editing and retouching before they're ready for the big reveal. Here are a couple of tips to help you with easy image processing before sharing your favorites.
Tip 1. Develop a cohesive theme for your Instagram account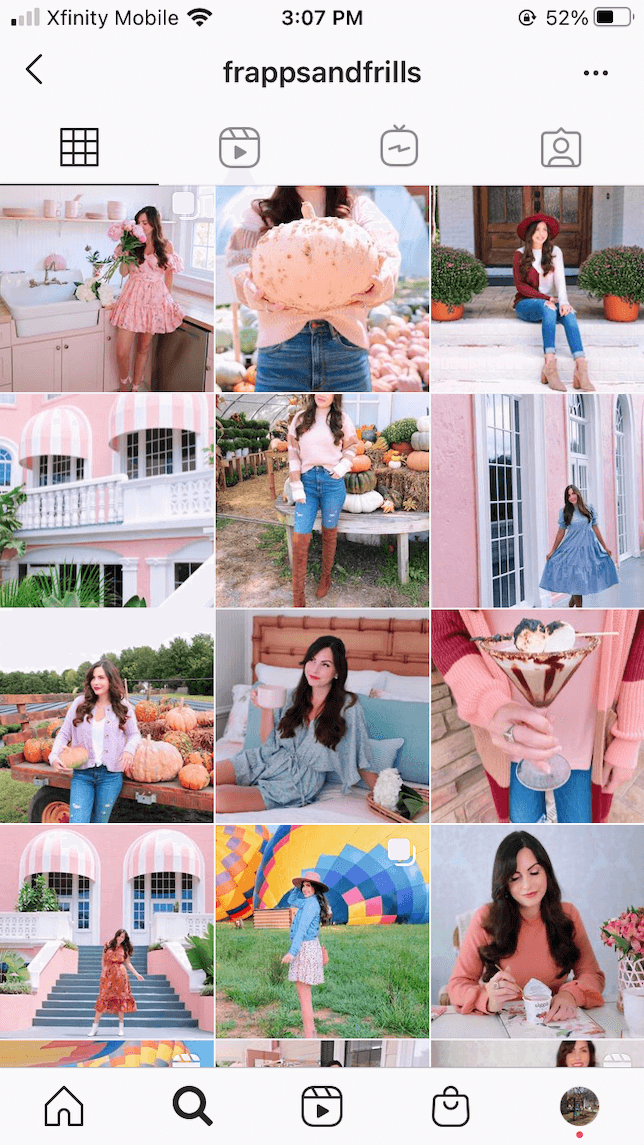 Have you ever looked at a photograph on Instagram and instantly known who it belonged to — before you even looked at the account name? Some of the most popular Instagram accounts combine beautiful photos into a recognizable theme or cohesive look.
A theme can be based on the subject matter, a certain color pallet, or a photography style. Choose a favorite filter to apply to all of your photos or create your own editing style. Take some time to explore your favorite Instagram accounts before settling on a theme of your own because once you've developed a theme, you really shouldn't make drastic changes.
Tip 2. Choose a favorite photo editing app and stick with it
There are many awesome photo editing apps available, and it can be tempting to use them all. But do yourself a favor and choose one editing app that you can experiment with as you grow as a photographer. Not only will using a single app help you build a cohesive theme, but knowing an app inside out will drastically improve your editing skills and make your Instagram photos more professional. Here are the Instagram photo editors that are especially popular with influencers.
Tip 3. Don't overdo it with filters or photo editing
Using one or two dedicated filters — either through Instagram or a third-party app — will help bring your photos together into a unified and recognizable theme. But don't overdo it! Photos that appear over-edited and unnatural will undermine your professionalism as a photographer. When in doubt, move that slider to the left for a more understated look.
When using native Instagram filters, choose your filter, tap it again, and move the slider until you're happy with the results.
Ready to share your best work on Instagram? Follow our tips to produce photos that will keep your followers coming back for more.