Social media influencers didn't even exist a few years ago. But witty captions and perfectly timed photos have created a new kind of celebrity. One who has thousands of followers, branded posts, and pictures so well edited you'd think they'd paid someone to do it. More often than not, influencers are self-made — and self-edited, thanks to the help of high-quality Instagram photo editor apps.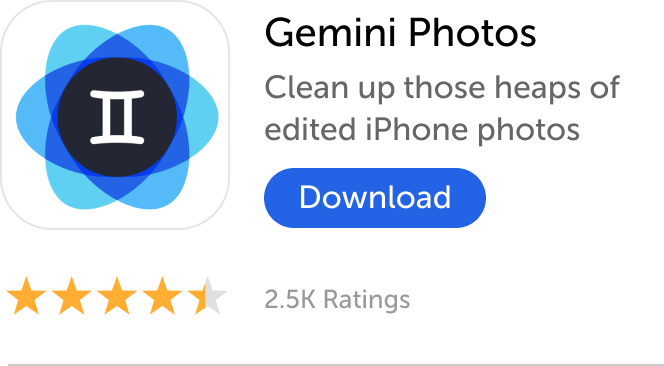 The 6 best Instagram photo editor apps
Whether it's fixing bad lighting or creating a one-of-a-kind filter, influencers have cracked the photo editing code. If you want to elevate your social media presence with a more aesthetically pleasing feed, then you should start using one of the not-so-secret tools in every influencer's toolbox — a high-quality Instagram photo editor app.
Before you go searching social media for a rundown of favorites, check out this influencer-approved list of apps we've rounded up:
Lightroom Photo & Video Editor
VSCO
Afterlight
Tezza
Picsart
Facetune
Read on to learn which influencer uses what app and how these editing tools can take your photos to the next level.
1. Lightroom Photo & Video Editor: Professional editing with the tap of a button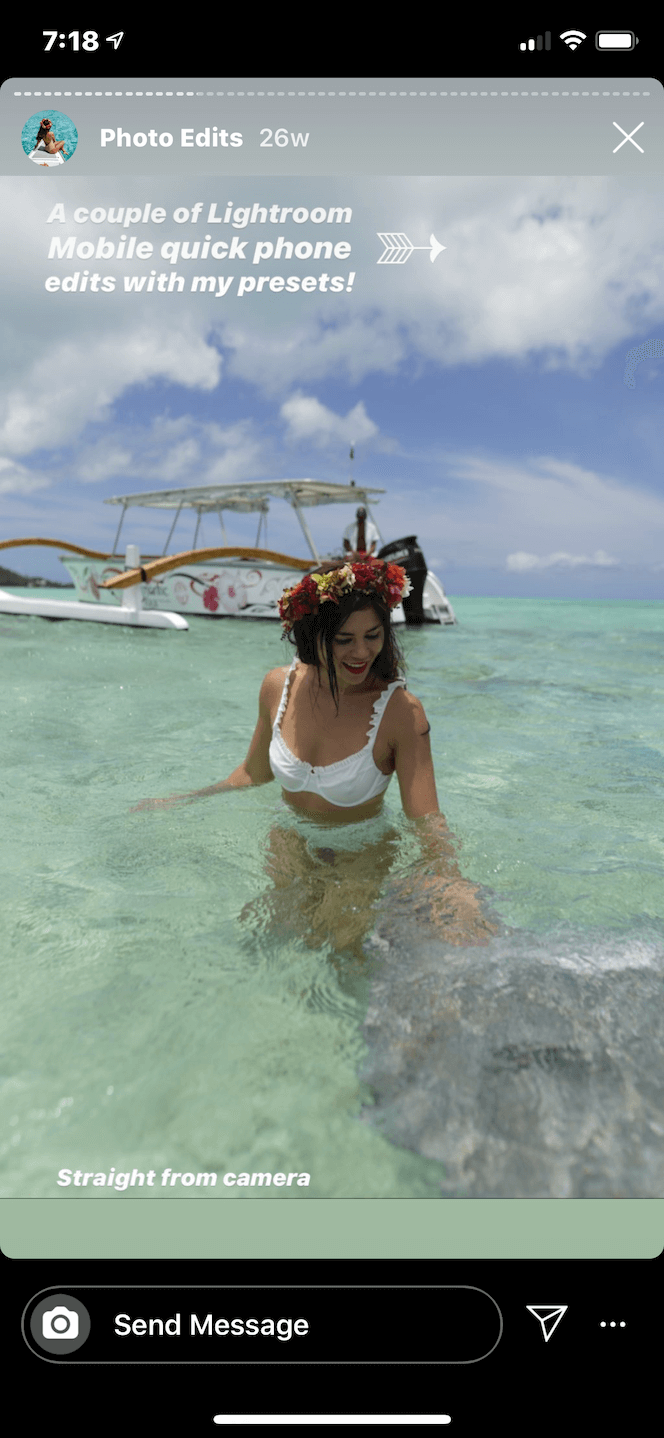 Digital creator and Instagram influencer Amy Seder shares stunning photos of her exotic travels with her thousands of followers. Even though the locations of posts are already photo-worthy, she uses Adobe Lightroom Photo Editor to make them even more eye-catching. 
With almost five stars and thousands of reviews, this app features one-tap editing tools, cutting-edge camera modes, and interactive tutorials that teach you how to use the more advanced features like curves and color mixer. However, the most commonly used free feature in this app is Presets, a single-touch photo editor that can make dramatic changes to any photo.
Adobe Lightroom Photo Editor also includes in-app purchases for premium features like a healing brush, batch editing, and more storage.
Lightroom Photo & Video Editor on the App Store
2. VSCO: An Instagram photo editing staple for influencers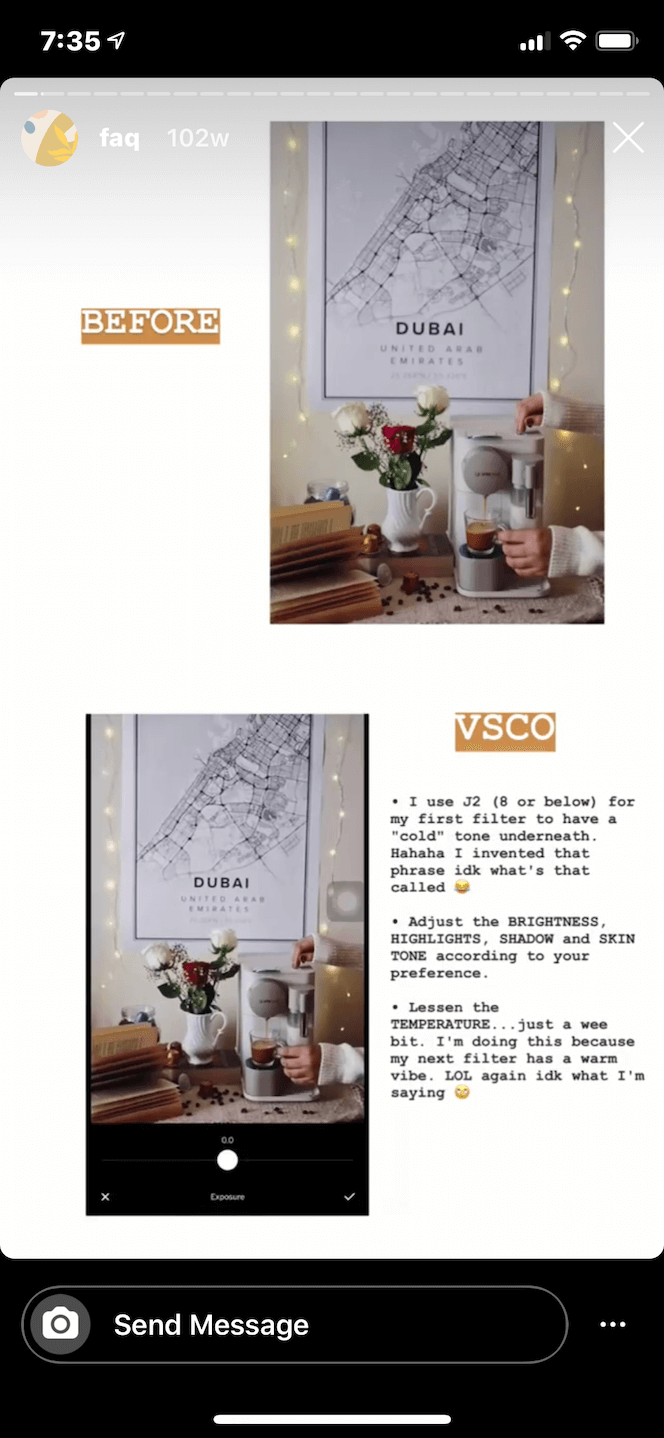 Abeer Acero, the "part-time muggle, part-time content creator" behind the account lookingforabura, revealed in her Instagram Stories that she uses VSCO as one of the apps to edit her stunningly serene photos for her large audience.
The VSCO app features 10 presets that will easily upgrade your photos to influencer-level quality. It also comes with editing tools, analog film effects, and an option to save and recreate your favorite edits with ease called Recipes.
The above features are free, but the paid in-app membership includes over 200 presets and more advanced editing tools.
3. Afterlight: The best editing app for light leaks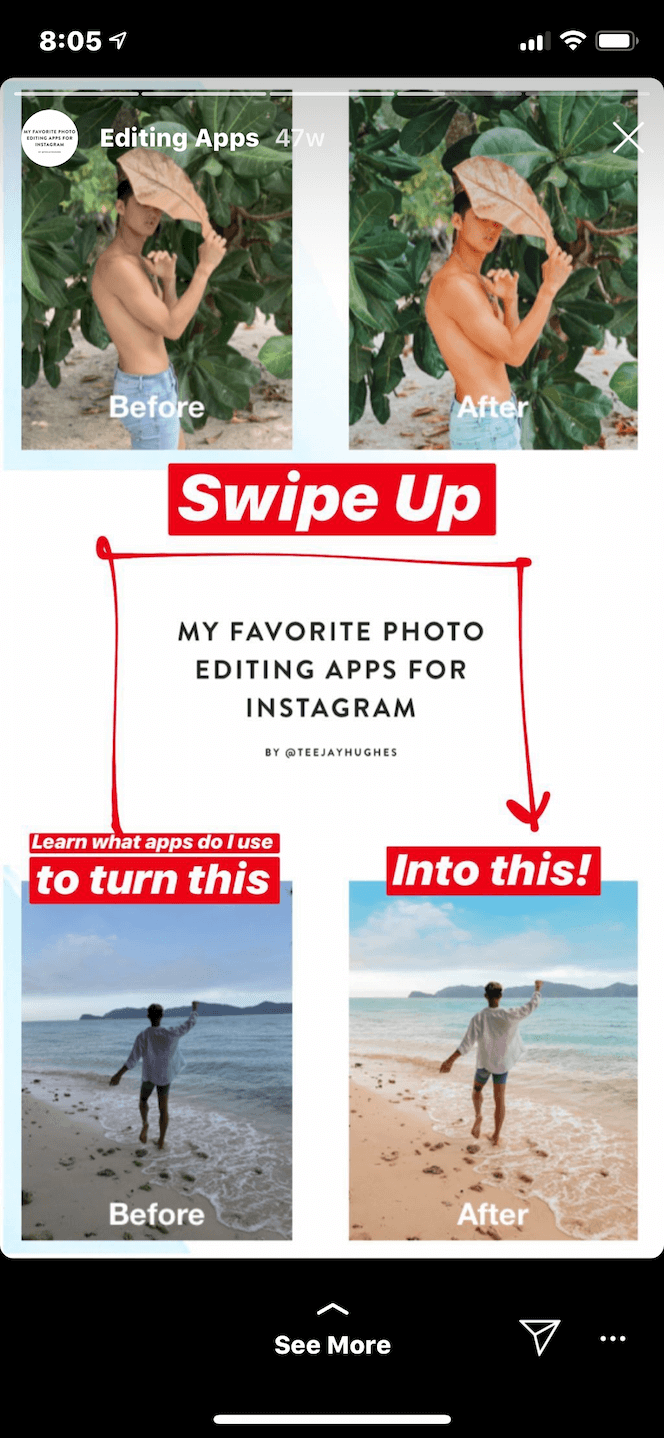 Digital creator Teejay Hughes recommends using Afterlight for selective color editing and adding some unique, stylistic effects to your photos. It's one of the few apps he uses to edit his travel and fashion photos for his ever-growing audience. 
Afterlight features over 130 photo filters created exclusively by photographers, as well as over 20 advanced editing tools. But perhaps the most commonly used tools on this app are the textures and overlays. They include unique additions like light leaks and natural dust that will make your photo extra special.
Most of the above features are included in the app's free version, but a paid membership comes with additional tools.
4. Tezza: A great photo editing app with tons of presents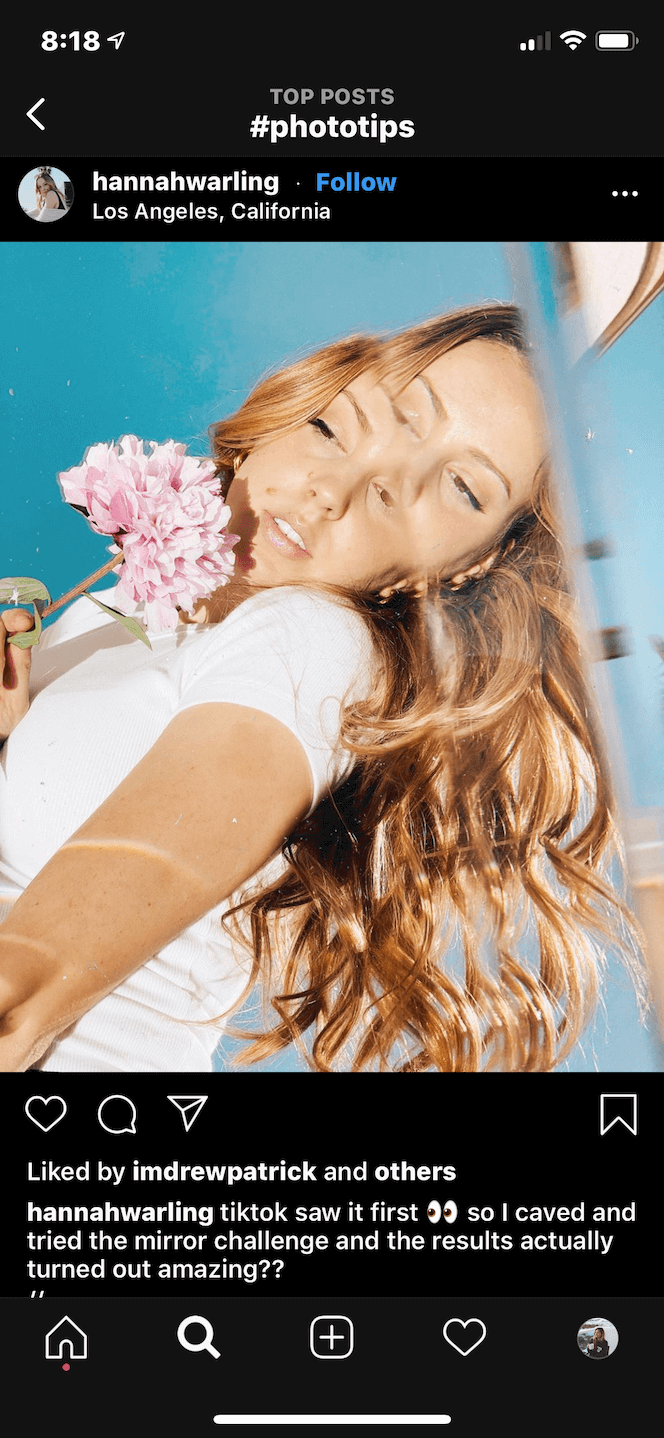 Content creator Hannah Warling recently revealed to her followers that she uses one of the gorgeous presets featured on Tezza to edit her photos. If you're looking for an easy way to make your photos pop like an influencer's, using Tezza's presets is a great place to start.
Tezza features presets and editing tools that can be used for photos and videos alike. The app is free to download, but in order to use its features, you have to sign up for one of the memberships. They start at $3.99 per month. 
5. Picsart: The best Instagram editing app for creatives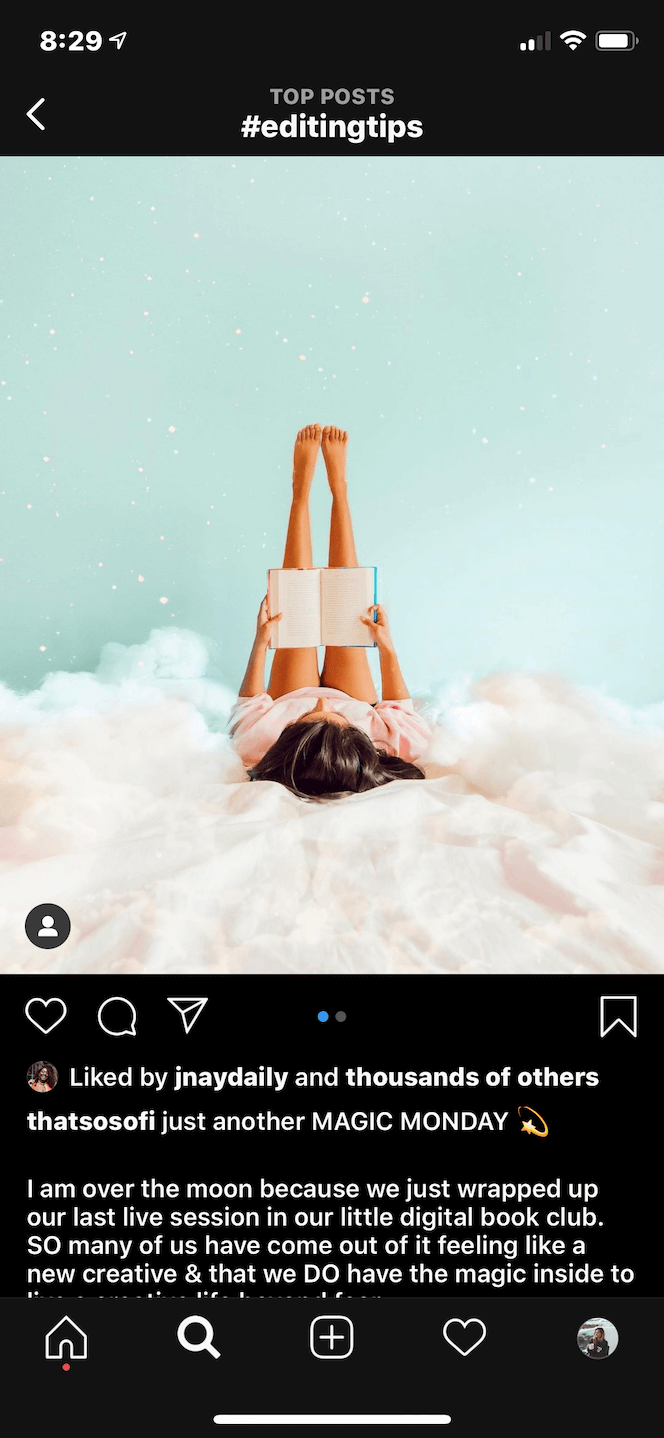 Digital creator Sofi of thatsosofi is no stranger to sharing her behind-the-scenes tools to create her artsy, colorful photos. She recently told her many followers that she uses the app PicsArt to add fun features like starry overlays to her pictures.
PicsArt is an all-in-one photo editor that is best known for its impressive photo effects, artistic photo filters, and fun stickers. While there are over 5 million premade stickers to choose from within the app, you also have the option to DIY it and create your own.
The app is free to download, but it includes in-app purchases like the PicsArt Gold subscription, which gives you access to thousands of premium stickers, fonts, frames, collages, and masks.
6. Facetune: Look your best with the top selfie editor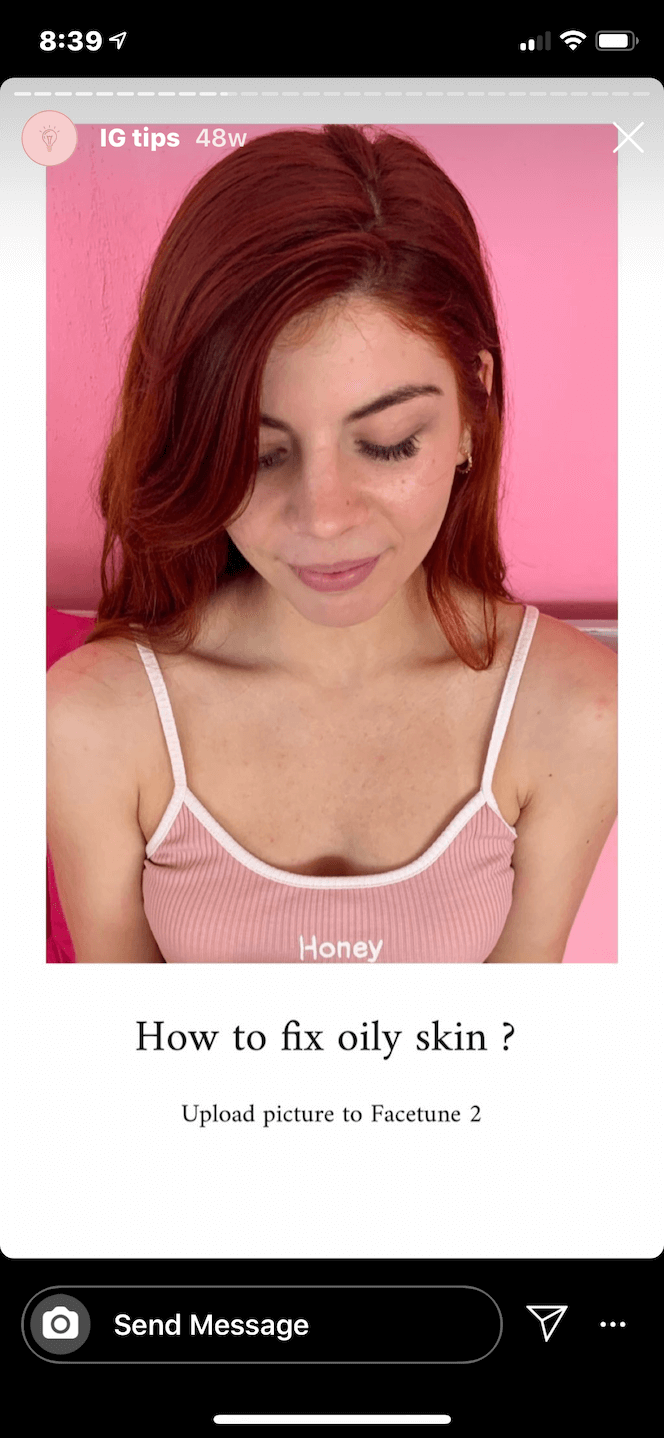 Not every influencer will admit to using this app. But digital creator Victoria of foxy.wanderer shared with her followers that she uses Facetune to make her skin look less oily in photos.
Described as the "original selfie editor," Facetune features dozens of tools to help you touch up and enhance your photos. You can whiten your teeth, remove blemishes, change your eye color, remove stray hairs, and even apply blush and lipstick, all within the app.
With nearly five stars and thousands of reviews, it's no wonder this is one of the most popular editing apps for selfies. And the best part about Facetune? It's totally free. 
It's no secret that most influencers put their photos through dozens of rounds of editing before they appear on our feeds. Sure, it may take some practice to edit like the pros. But using even just one of these popular Instagram photo editor apps will make your photos even more Insta-worthy.