Whether you find yourself behind or in front of the camera, it can be useful to know how to pose for pictures so that you capture your subject's best side without looking fake or unnatural. The truth is, how you pose for photos can go a long way toward creating images that look more candid and less, well, posed.
How to pose for photos more naturally
Some people can naturally pose for photos. It's as if they were born for the task. But most of us feel less than comfortable in front of the camera and need a little help from the photographer to find poses that are both natural and flattering. Here are some of our best tips for natural poses that will make your images shine.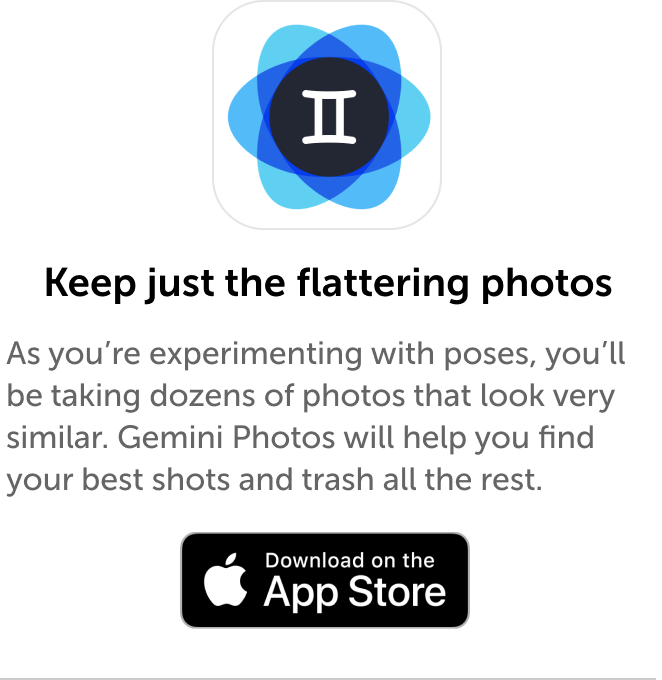 1. Ask your model to shift their weight from foot to foot
We don't think much about how we shift our weight from foot to foot as we go about our daily business. Pull out a camera, and all of a sudden, that natural shift disappears, making many poses appear awkward and contrived. Remind your subjects to shift their weight from one foot to another when you're taking photos. While this may seem like a very minor adjustment, it can go a long way toward making your poses look more natural for photos.
2. Give your subject a prop or something to do with their hands
One of the biggest challenges people face when posing for photos is trying to figure out what to do with their hands. You can help alleviate some of this discomfort by giving your model something to hold onto. It can be something small like a flower or a pair of sunglasses, or something large like a bunch of balloons or an umbrella. Try to find a prop that fits the person you are photographing for more natural-looking photos.
3. Get moving
If the person you're photographing seems uncomfortable, unsure, or awkward, leave the stationary poses behind and get moving. Go for a walk in the woods, meander around the city looking at architecture, or talk about their favorite things. Movement is natural and will help your model feel more comfortable in front of the camera. Plus, it's a good way to get to know someone without putting them on the spot.
4. Find something to lean against
You've got to love those Insta-murals that are popping up all over the place. They make posing for photos so much easier! But even if you don't have a mural to pose your subjects in front of, it can be helpful to find a wall for them to lean against. Look for vertical surfaces with good patterns and textures, then tell the person you are photographing to lean against them while pretending to listen to a friend tell a funny story. Laughing out loud is optional but would certainly make for a great photo.
5. Ask your subject to look away from the camera
Smiling and saying cheese while looking into the camera lens is so last decade! Instead, find a focal point that you can ask your subject to look toward. A subject gazing off into the distance brings an air of spontaneity to the image and can be the difference between a natural-looking image and one that appears overly posed and fake. You can also try this trick to make your mirror selfies more interesting.
Best poses for pictures that are casual but flattering
Unless you are doing a formal fashion shoot, you want to find poses that are more casual for regular people. Your models will likely struggle most with where to put their hands and where to look. Be sure to have a plan that solves those two issues, and the rest will fall into place. Here are some great casual poses for men, women, and children.
1. The hands-in-pockets pose
This is a classic pose that solves the what-do-I-do-with-my-hands issue that so many people face when being photographed. It works well for everyone — men, women, and children — provided they have pockets to put their hands in. When working with children, you can even hand them a toy or a coin and ask them to put it in their pocket and then take it out again, tapping the shutter all the while.
2. The lying-in-the-grass pose
This one is perfect for children or anyone who feels comfortable outdoors and doesn't mind hanging out on the lawn. These poses are best shot head-on. Ask your model to place their head on their hands and their feet in the air. Great lighting is a must for this pose, so try to plan your photoshoot for the golden hour, just after sunrise or before sunset.
3. The head-in-hands pose
There are several variations on this one, depending on the look you're going for. For a relaxed look, ask your subject to lean on a table or another flat surface with their head on their hands. A look up toward the sky will offer a more playful pose. A look directly into the camera will be more striking, and a look down at the ground will make the subject appear deep in thought.
4. The looking-back-over-the-shoulder pose
This is a good one for subjects who feel a bit more comfortable with the camera. You can do it while walking or in front of beautiful scenery. Ask your subject to find a comfortable pose with their back to the camera. Now ask them to slowly turn around and look toward the camera, then over your shoulder. Use Burst mode with your iPhone to ensure that your camera captures every look your model gives you.
5. The sitting-on-stairs pose
This is a great relaxed pose for casual photoshoots. Find a set of stairs with nice lighting. Then have your model sit in a position that is comfortable for them. You can even use a prop like a book, a bag, or flowers so they have something to do with their hands. Once your model is comfortable, walk around them and shoot the scene from different angles — from the top of the stairs looking down, from the bottom looking up, and from both sides.
Good couples' poses for photos
Couples' poses are double the fun and twice the challenge, but the benefit is that your couple will likely feel more comfortable posing together than alone. Here are some great couples' poses that are naturally flattering and romantic.
1. The kiss on the cheek, nose, or forehead pose
Capturing a kiss is a classic couple's pose, but it can come out awkward if the pair you're shooting doesn't feel comfortable with you — or being in front of the camera. When working with camera-shy couples, ask them to show affection by giving each other a friendly peck on the cheek or a kiss on the forehead.
2. The nose-to-nose pose
Ask your couple to find a good pose facing each other with arms and hands touching in a way that feels comfortable. Now, ask them to look into each other's eyes as they touch noses. This will often result in some giggles, so be sure to use Burst mode to capture all those special looks.
3. The gazing-into-each-other's-eyes pose
This one can be fun if you're able to make your couple feel comfortable. Ask them to make eye contact and keep it while you ask them questions about each other. They can be sitting, standing, or lying down, but they have to keep that eye contact going. Ask questions like, "What's your partner's favorite flower?" or, "How many pairs of shoes does your partner own?" Don't get too personal, but definitely try to make them laugh.
5. Capture images of the couple from behind
Whether your couple is gazing wistfully into the distance, walking down a forest path, or stealing a kiss, it can be fun to capture the moment from behind. Body language is everything with this one, as you won't usually capture the couple's faces. When shooting with an iPhone, Burst mode can be useful for this pose, especially if the couple is walking and interacting with each other.
5. Goofing off together
Finding poses for photos that work to make everyone look natural and feel comfortable is one of the most important aspects of photographing people. When people are comfortable in front of the camera, it will show in the images you create.