For those with personal Instagram accounts, Instagram Highlights are modern-day scrapbooks, providing a clean way to virtually categorize all of the precious moments shared in your Stories.
Creators and influencers, on the other hand, use Highlights to feature specific themes or topics that they often share with their online audience. For example, they might break down skincare tips or share photoshoot ideas in one easy-to-locate place on their profile.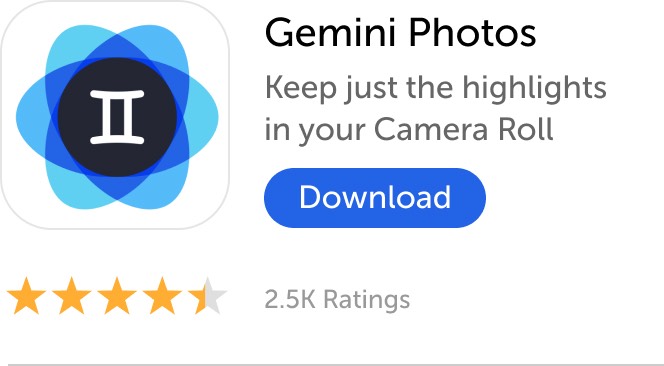 Regardless of how you use your Instagram Highlights, they are a great way to show off a wide variety of what makes you or your personal brand unique. But if you want to take it a step beyond simply curating a collection of photos and videos, the next move is to choose a specifically designed Instagram Highlight cover.
In this guide, we'll go over everything you need to know about Instagram Story Highlight icons and how to make them.

Step 1. Plan your Highlight covers
Before you start scrolling through your Stories Archive, it's crucial first to plan out what you want your Highlight covers to be. That way, you can curate your personal collections based on your Highlight theme.
For example, if your content is centered around travel, you might want to categorize your Highlights according to specific locations or types of vacations. Creating a plan first will make curating the Highlights (and their covers) that much easier.
Match your account's aesthetic
When planning your Highlight covers, take your profile's aesthetic into consideration. If your photos and content are edited to be airy and minimalistic, a bright and vibrant Highlight cover will look awkward. If you're using white borders on your Instagram photos, consider a nod to that theme in your highlight covers. Staying consistent with your profile's overall theme is a great way to communicate your personal brand to new followers. And if you haven't established your aesthetic yet, choosing Highlight covers is a great way to start solidifying it.
Make sure the cover reflects what's in the Highlight
This may go without saying, but it's a good reminder nonetheless: make sure that the cover you choose reflects what's inside the Highlight.
Now, if you're going with a basic color scheme cover, this point doesn't apply — just make sure the Highlight name is clear, concise, and to the point. But if you're using an icon or a cover with a design, it needs to accurately reflect the content. Using a plane icon for a Highlight of your vacations or a camera icon for your photography tips will make much more sense than using a graphic that doesn't represent what's inside.
Use icons
Probably the most popular way to create Instagram Highlights is to use a graphic or icon that represents what's inside. We'll go into detail about how to do this in the following section, but it's a great way to showcase what your profile is all about.
For example, life coach and enneagram teacher @enneagramashton has created number icons for her covers to show off the content she creates for each specific enneagram type. Meanwhile, digital creator @chelseaasoflate keeps the same sunset-colored background behind all of her Instagram Highlight covers, which feature everything from photo tips to thrifting hauls.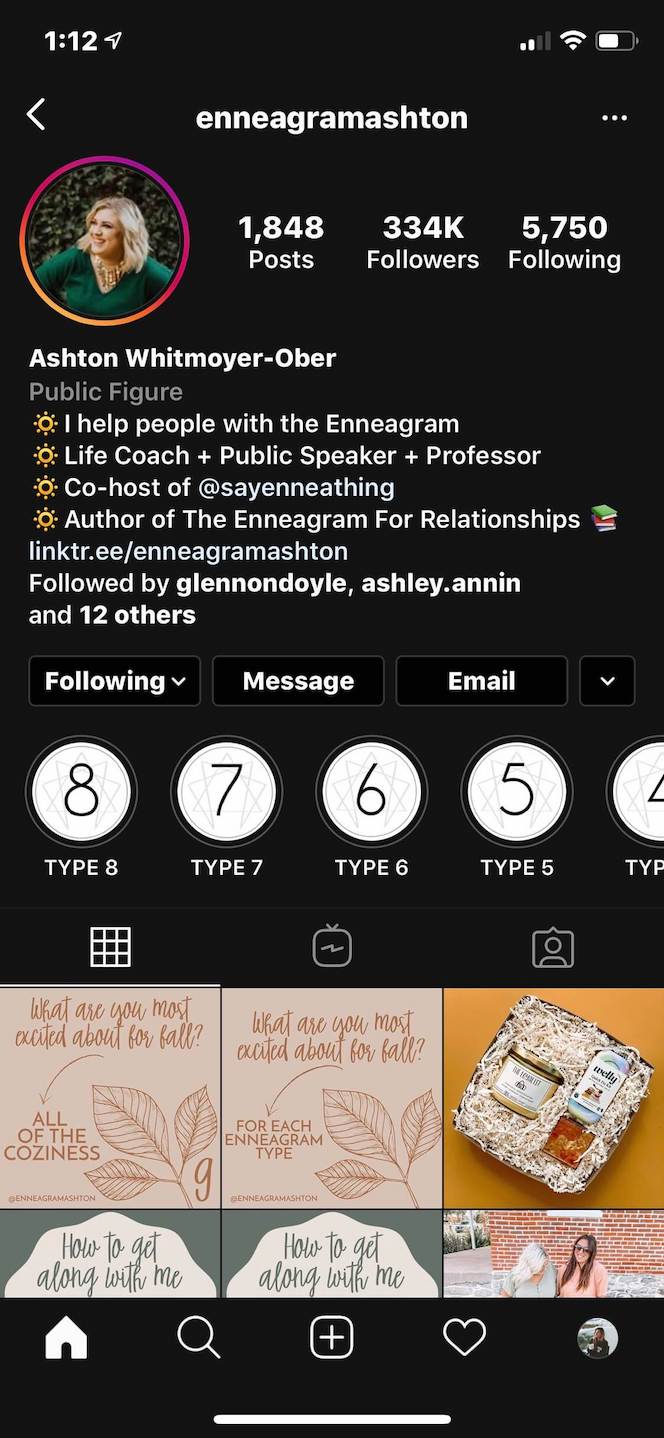 Keep your covers similar
Part of matching your profile's aesthetic is ensuring that your Highlight covers are similar in some way. You can do this by keeping them all within one color palette or using the same background behind different graphics.
If you don't do this, your profile will look messy and chaotic — which could work if a messy and chaotic feel coincides with your brand. But for a more curated profile, make sure your Highlights match.
Step 2. Design your Instagram Story Highlight icons
Now that we've covered some of our top tips for planning out your Instagram Highlight covers, it's time to make them!
Fortunately, creating covers is a lot easier than it looks. You don't need expert designing skills or expensive computer programs to make your Highlights shine — just a little time and a free third-party tool.
How to make Instagram Highlight covers with Canva
When it comes to designing Instagram Highlight covers, Canva is the most popular tool available. Free to use on your desktop and free to download as an app to your iPhone, Canva provides hundreds of templates to use as-is or to tweak to make them your own.
Here's how to use it:
Open the Canva app.
If you already have an account, log in. If not, sign up and create one.
Select "Instagram Story" under the "Create a design" tab.
Scroll through the designs until you find one you like. You can also type "Instagram Highlight Cover" into the search bar.
Select the design you like.
Tap on the design to change the color and text or to add other graphics.
When you've finished your design, press the share button at the top right of the screen.
Select "Download." Alternatively, tap the Download icon next to Share.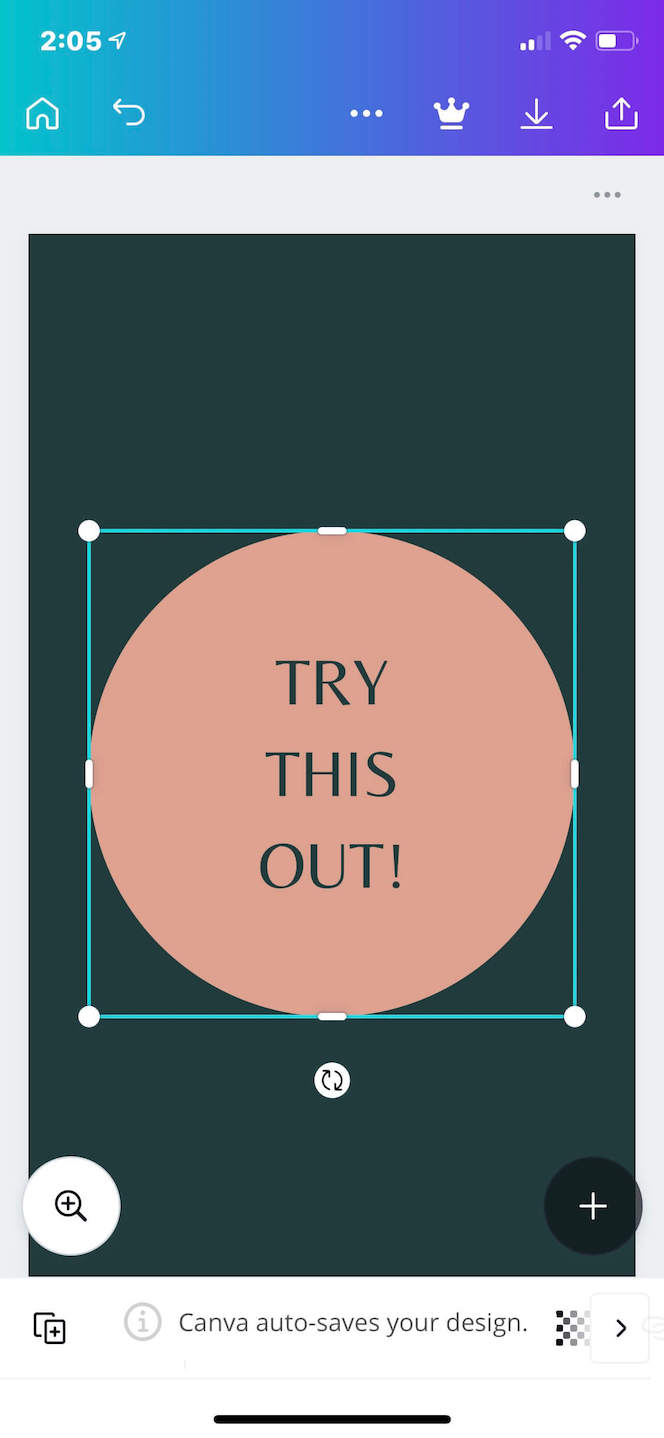 And you're done! From there, your design will be saved to your Camera Roll, where you can upload it to your Highlights. Repeat the steps above to create additional cover images.
How to design highlight icons with Story Highlight Cover Maker
Another fun (and free) app to use is Story Highlight Cover Maker. With hundreds of icons to choose from, this app lets you design your cover practically from scratch. You can even choose your own photos to use as a background and add text.
The app is free to download and comes with one icon pack. Additional icon packs are available for purchase.
Here's how to create a Highlight cover using Story Highlight Cover Maker:
Open Story Highlight Cover Maker.
Select your background.
Press Next.
Choose the inner circle's opacity level and its color (if you want it to be different from the background color).
Press Next.
Scroll through and select your icon or text.
Press Export.
After following these steps, your newly designed cover will be available in your Camera Roll.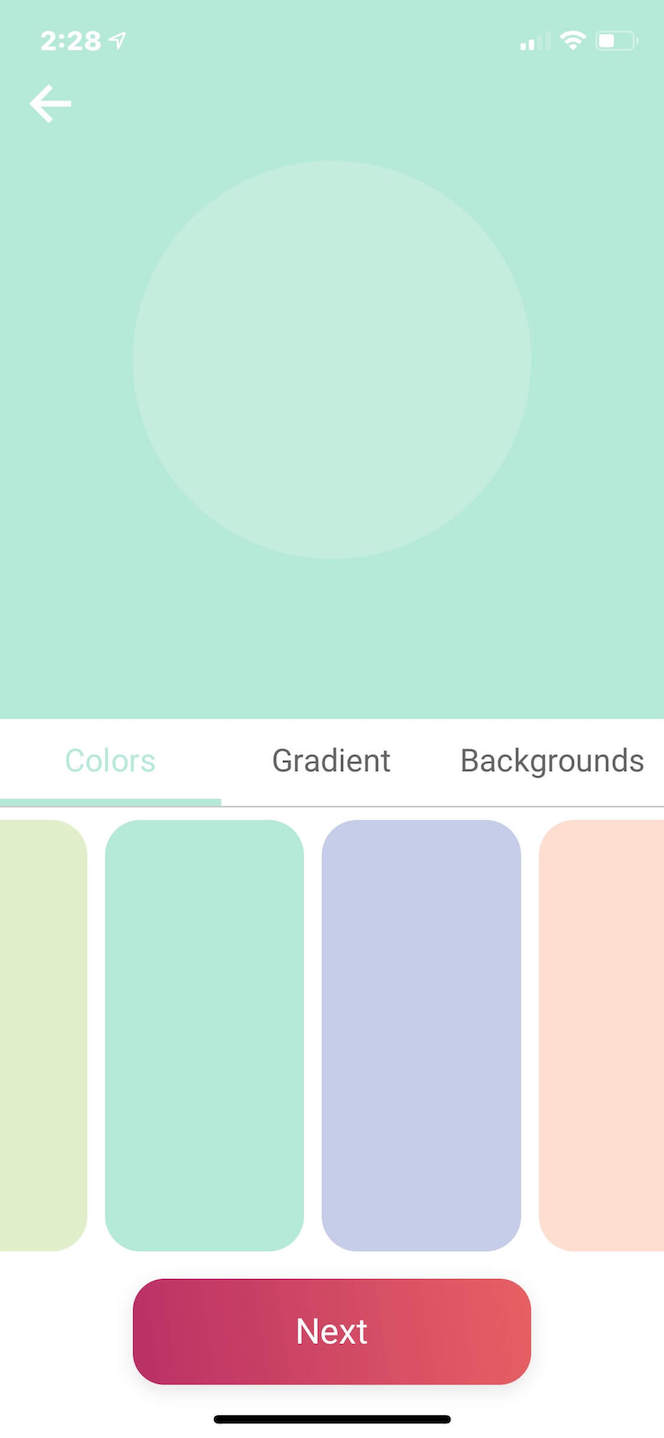 What size should Instagram Highlight covers be?
While the tools mentioned above will automatically size your Instagram Highlight cover to fit the app's requirements, you can also create covers elsewhere. If you do, make sure they are 1080 x 1920 pixels.
Step 3. Add custom covers to your Instagram Highlights
Now it's time to put it all together. In this section, we'll go over the simple steps for adding your newly created cover photo to your Instagram Highlights.
In recent years, Instagram has made it easier than ever to add a cover photo to a Highlight. After creating your Highlight, follow the steps below:
1. Open the Instagram app.
2. Press the profile image button at the bottom-right corner of the page.
3. Select the Highlight you wish to update.
4. Press the More button at the bottom-right corner of the page.
5. Select Edit Highlight.
6. Select Edit Cover.
7. Scroll to the left and press the image button.
8. Scroll until you find your new cover design and select it.
9. Press Done.
Instagram Highlights are a great way to showcase who you are and what your profile is all about. And adding a cover photo will help followers navigate to the exact content they're looking for on your page.