iPhones are best known for their impressive technology. But one of the most common complaints of iPhone users is battery drain. Nothing is more frustrating than watching your phone's battery percentage rapidly drop without you even using it.
If your iPhone's battery seems to drain faster than you would like, there are several potential causes. In this article, I'll help you explore some of the less commonly known reasons for battery drain and the steps you can take to fix it.
Why is my iPhone battery draining so fast?
Unfortunately, one of the biggest problems with trying to troubleshoot an iPhone battery is that there is no shortage of possible causes. Unlike a bad data connection or an app not working, there's not a set of hard-and-fast steps you can take to fix it.
If you're just wondering why your battery isn't lasting as long as you think it should, here's a list of a couple of possibilities:
Battery health: Over time, the battery in your iPhone may degrade, which can lead to shorter battery life.
Using battery-intensive apps: Some apps are more power-hungry than others. If you use certain apps frequently, it could be draining your battery.
Automatic downloads: If your iPhone is set to automatically download app updates, music, or other content, it could be draining your battery without you realizing it.
Poor cellular connection: If your iPhone is struggling to maintain a cellular connection, it could be constantly searching for a signal, which uses a lot of power.
Bluetooth or Wi-Fi: If you leave Bluetooth or Wi-Fi on all the time, it could be draining your battery even when you're not using them.
Do you need to troubleshoot Mac battery drain, too?
Thankfully, when it comes to your Mac there are a few tools you can use to help fix battery drain. One of those ways is with an app called CleanMyMac X and its Menu app. It's designed to optimize your Mac and help you clean it up, so it can run as long as possible.
7 ways to help fix iPhone battery drain
Like you just read, there's never one specific root cause for why your iPhone battery is draining so fast. But the good news is that there are a few steps you can take to hopefully help its overall performance.
1. Adjust display settings
The component that uses the most battery power, unsurprisingly, is your screen. Adjusting the brightness and display settings can have a huge impact on your battery life. Here's how you can change those settings:
Open the Settings app.
Tap Display & Brightness.
Now, adjust the brightness level and/or lower the duration to turn off the display after a certain amount of time.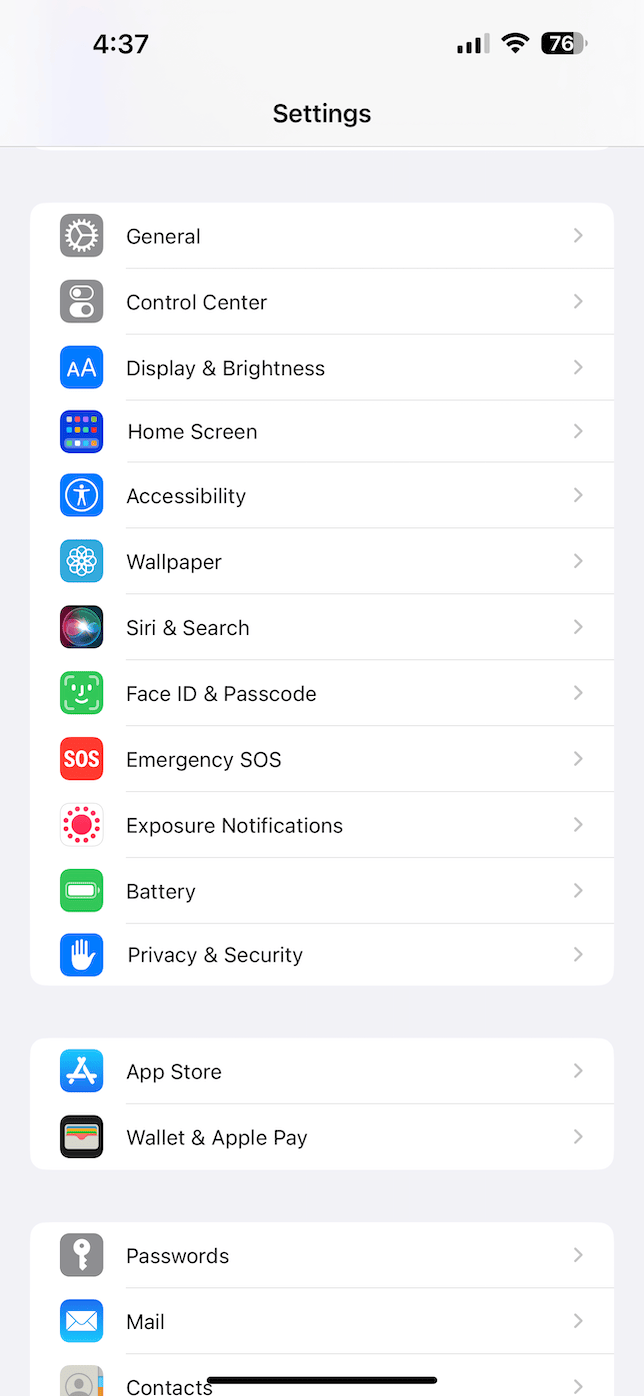 2. Turn off background app refresh
A great iOS feature is that your apps are able to update on their own in the background. They do this so that the next time you open the app backup on your device, it's immediately up to date with the latest information.
However, this does take a hefty amount of battery power. Now think about how many apps you open and use on a daily basis. And if all of them are downloading information in the background, I'm sure you can just imagine the strain it's putting on your iPhone. This is how you can turn off the background app refresh:
Open the Settings app.
Tap General > Background App Refresh.
Either turn off Background App Refresh for all your apps or tap on an app individually and turn it off.
3. Turn off Location Services
Location Services is what's constantly tracking your location. It might sound creepy at first, but it's designed to make your life a little easier. Like in the weather app, it's used to push weather-related alerts to you in your area. The calendar app also uses it to help figure out when you need to leave for your next meeting.
But as nice as those features are, they can really run down your battery. Follow these steps to turn off Location Services:
Open Settings.
Tap Privacy > Location Services.
Now, turn it off completely or turn off location services for individual apps.
4. Limit push notifications
It should be a surprise that push notifications are also notoriously terrible for battery life. If an app has to stay in constant communication with a server, then it's game over for your battery.
Here's what you need to do to turn off push notifications:
Go into the Settings app.
Tap Notification.
From here, you can turn off notifications entirely or just on specific apps.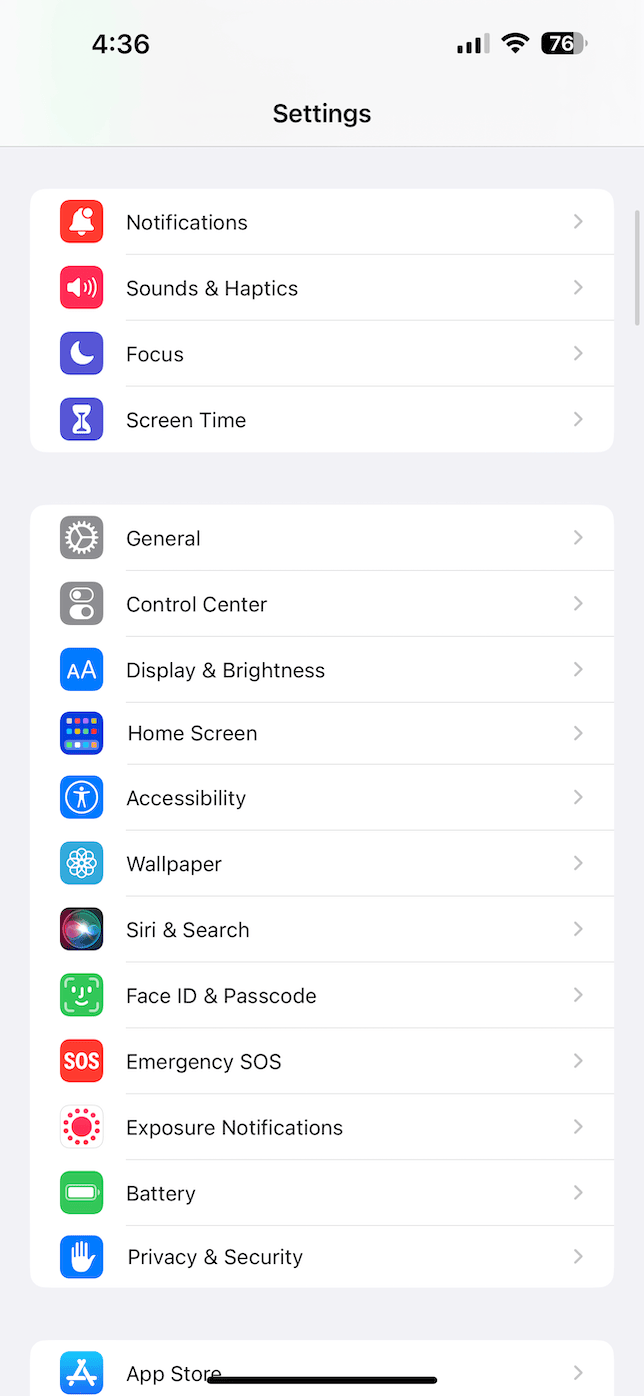 5. Update iOS
As new software is released, iOS needs to be updated so it can run the most efficiently and optimized. And if the latest iOS isn't updated, but the apps have been, then that can cause a giant headache for you.
Follow these instructions to update iOS on your iPhone:
Tap General > Software update.
If there's an update ready, tap Download and Install.
6. Close apps
If there is an app that's running in the background, that can also be the cause of your battery drain. Here are the steps you can take to close your apps and help conserve battery life.
Swipe up from the bottom of the screen.
Swipe left or right to see the open apps.
Then, you swipe up on the apps you want to close.
7. Use Low Power Mode
In their quest to give people more features they haven't asked for, Apple delivered Low Power Mode. It's a special mode that's designed to shut off all the unnecessary parts of the phone so that the battery is freed up. Here's how to turn on Low Power Mode:
Open Settings on iPhone.
Tap Battery.
Then, turn on Low Power Mode.
There are many causes of battery drain on an iPhone, but there are also steps you can take to help your battery last longer. By adjusting your display settings, turning off Background App Refresh, turning off Location Services, limiting push notifications, updating your iOS, closing apps, and using Low Power Mode, you can help conserve your battery life and enjoy your iPhone for longer periods of time.