Is this the year to delve into fall photography with your iPhone? The change from summer to autumn brings drama to the natural world — days are shorter and cooler, and green leaves take on the warm tones of orange, red, and yellow. It's no wonder fall is such a popular season for photography. Today we're sharing some fun fall photography ideas, as well as tips for photographing foliage and portraits in the fall.
How to shoot autumn photography
Is fall photography different from photography in other seasons? From a technical standpoint, no. Your settings won't be much different. But the specific goal of fall photography is to capture that autumn aesthetic so many people are drawn to: warm colors, cozy sweaters, harvest festivals, and pumpkin spice.
What month is best for fall photos?
The best month for taking fall photos depends on where you live. In much of the northern hemisphere, fall colors start to appear toward the end of September and last until late October. In the southern hemisphere, fall colors start appearing in March and last through April.
You'll see the best fall colors where deciduous trees — those that lose their leaves in the winter — are most prominent. Nothing can quite compare to a hardwood forest of maple, oak, birch, and aspen in the fall.
Where can I take fall pictures?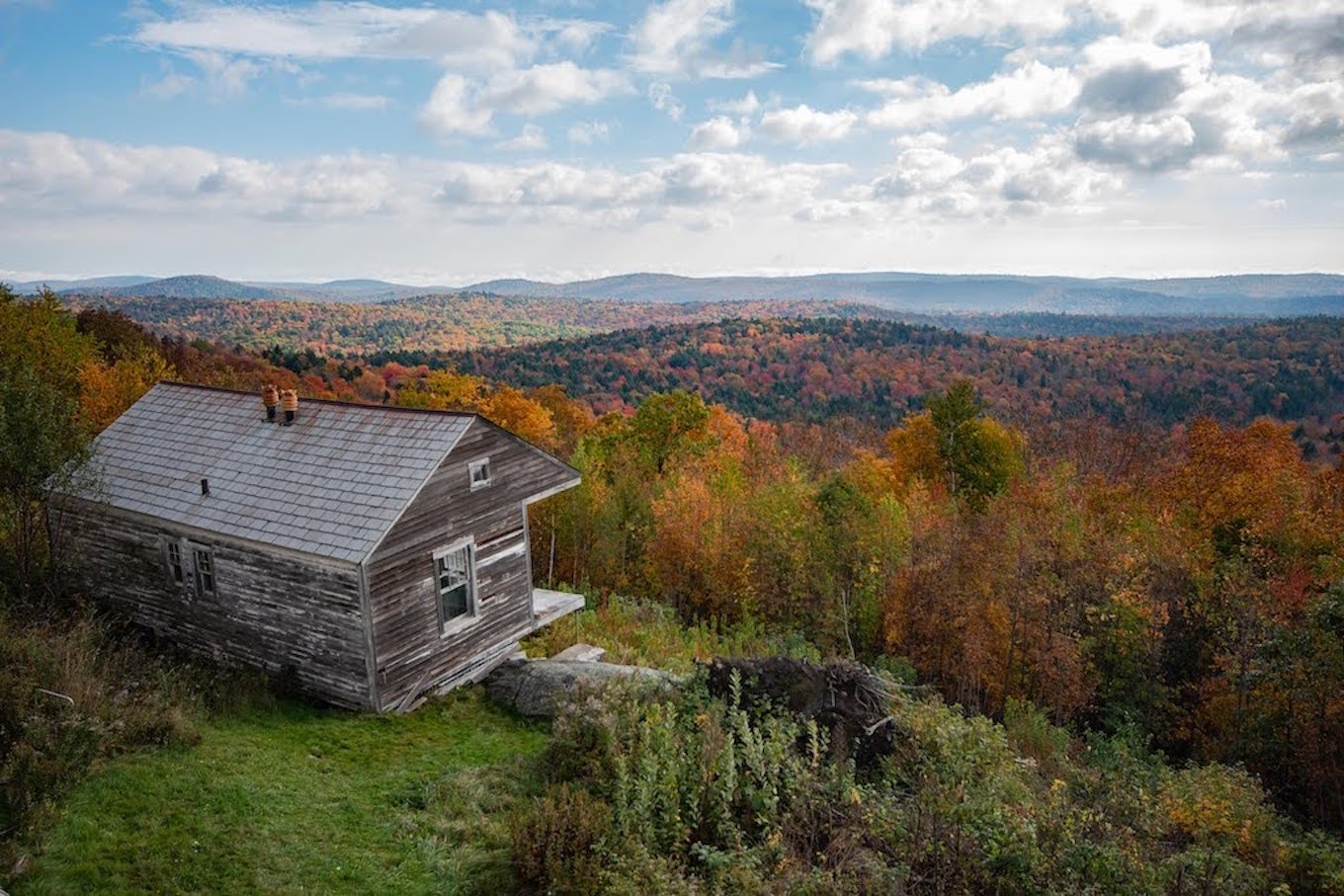 One of the most exciting parts of fall photography is scouting the perfect location for your next photoshoot. Here are some ideas for fall photo locations:
A local pumpkin patch: Nothing says fall like a pile of bright orange pumpkins.
Your favorite lake: Visit early in the morning when the water is still for great fall reflection shots.
A graveyard: If you're going for more of a spooky vibe for your fall photos, look for old cemeteries where you can stage a photoshoot.
An apple orchard: Apple orchards are especially great for portraits. Not only will you leave with great photos, but you can purchase apples for making pies!
Parks and conservation areas: For the best fall colors, you've got to get into the hardwood forest. Search for state parks, wildlife management areas, or local trails with great fall colors that you can take advantage of.
Small historic towns: Many small towns go all-out decorating for fall. Not only are the trees changing colors, but there are colorful mums, corn stalks on every lamp post, and pumpkins everywhere.
What should you photograph in the fall?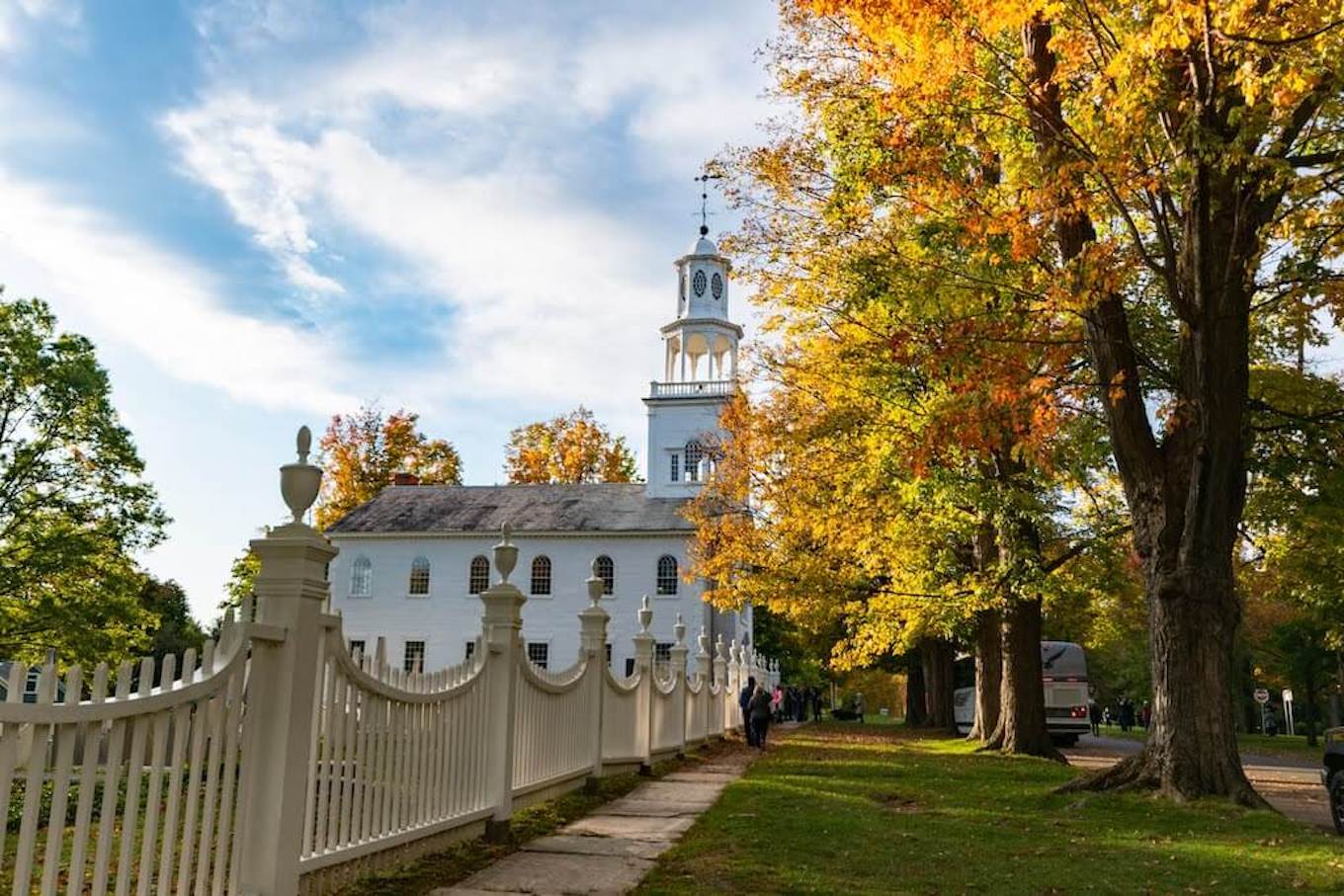 Fall provides the backdrop for so many photography ideas! If you find yourself in a photography rut, here are some autumn photography ideas:
Close-ups of autumn leaves: Just like snowflakes, every leaf is different! Try some macro shots of your favorites.
Fall reflections: Capture fall colors reflected in lakes, rivers, or even puddles.
Fall fashion: The autumn season brings with it a distinct style. Capture fall textures, colors, and fabrics with a fall fashion shoot.
Architecture: Whether a building is made of stone and brick or steel and glass, fall foliage will frame architectural details and make them stand out.
Halloween decorations: If you live in the northern hemisphere, Halloween occurs about midway through fall, so it's the perfect time to capture the jack-o'-lanterns and other season decorations that symbolize the holiday.
Fall leaves photography tips
Since fall leaves are the most iconic sign of autumn, it can be fun to capture them in all their colorful glory. While fall technically lasts a full three months, the period between the leaves changing color and falling from the trees is much shorter — three weeks or less. Here are some tips for photographing fall leaves while they're at their very best.
1. Get out early in the day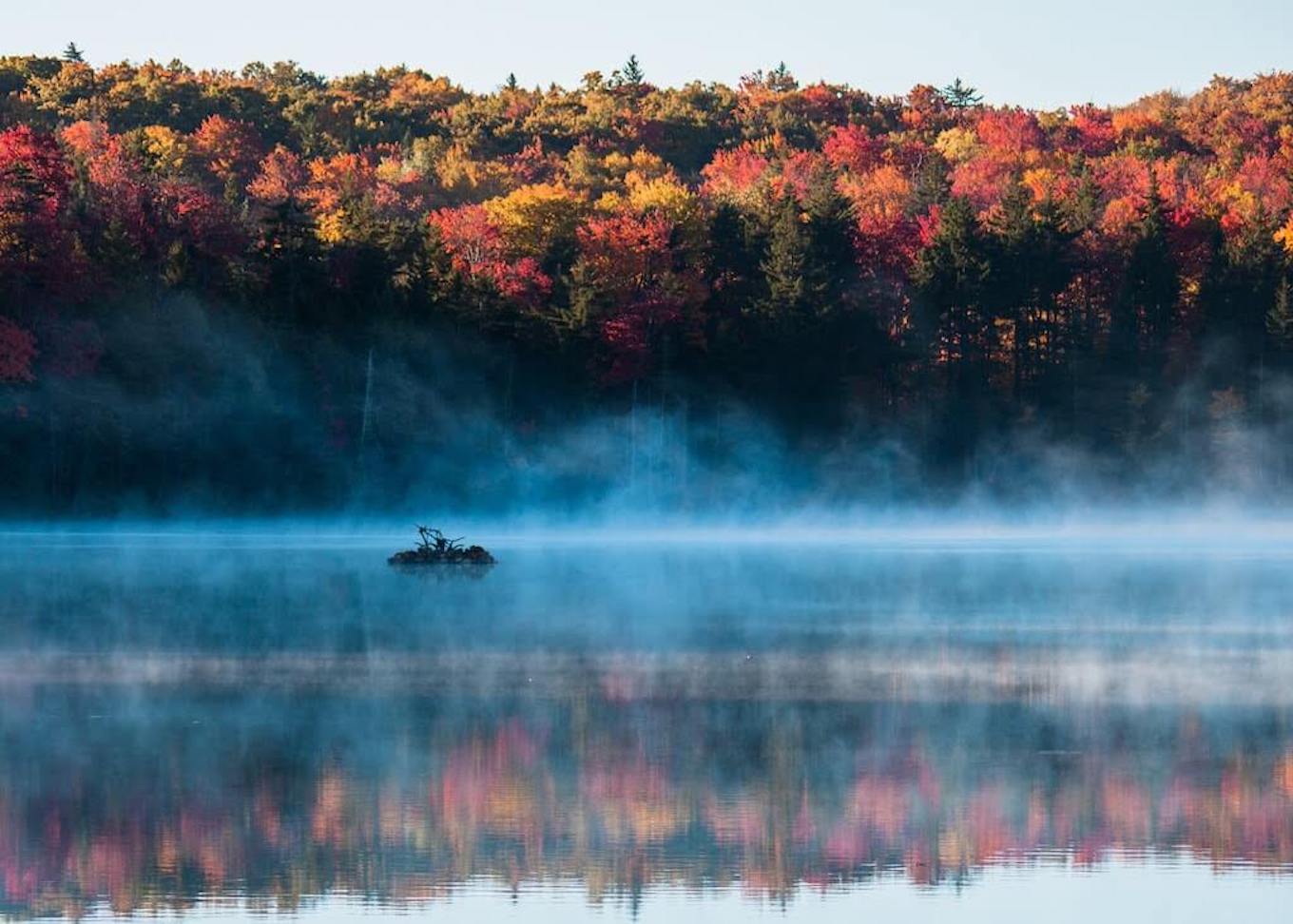 Early morning is a great time to capture fall leaves, especially if you are looking for bright colors. If you are photographing reflections of fall leaves, early morning means the water will be calm and easier to photograph. If you are photographing fall leaves at a popular tourist destination, getting out early means you won't have to share the best photo spots with crowds of people.
2. Photograph falling leaves
You may be wondering how to photograph the leaves as they're falling from the trees. Well, you have to be in the right place at the right time. Give yourself the best chance of capturing the leaves early in the morning after a good frost or on a windy day. Either way, you should use Burst mode on your iPhone so you don't miss the leaves as they fall.
3. Don't forget to look up and down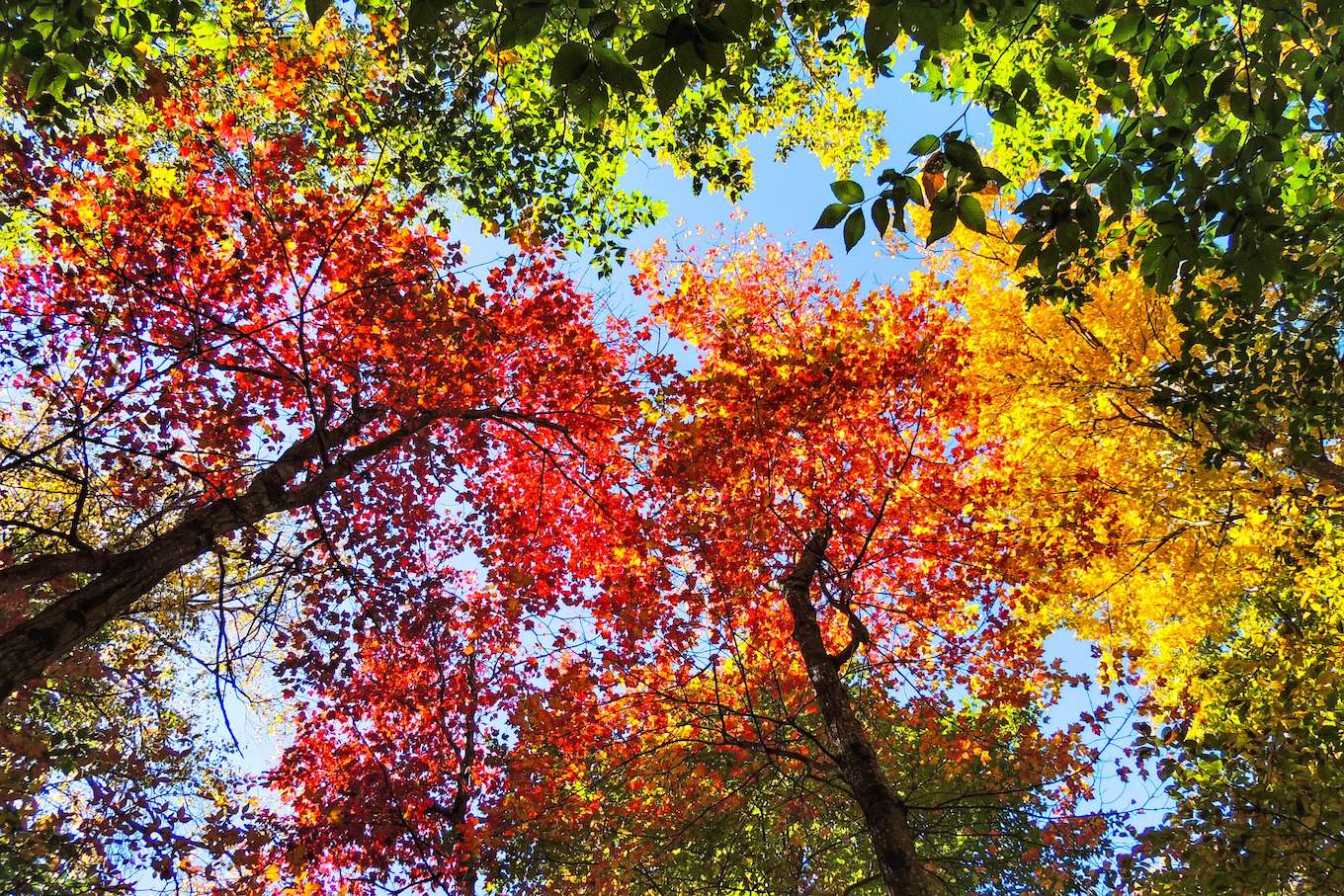 Looking for a new perspective for fall leaf photos? Try shooting up toward the sky. Colorful leaves against a bright blue background can create stunning compositions. As the leaves begin to fall from the trees, turn your eyes, and your camera, toward the ground, which will be covered with a fresh blanket of color.
4. Shoot up-close for leaf details
Even in the summer months, leaves make great subjects for close-up photography. In the fall, all those cool textures and patterns are accentuated, and the leaves slowly change from green to orange, yellow, and red. The secret to great close-ups is to hold your iPhone steady and use the AE/AF lock by pressing down on your screen over the area you want to be in focus. Fill the frame with the leaf you are capturing or get even closer for a more abstract image.
Fall photography ideas for portraits
Portraits are a lot of fun to shoot in autumn. For one thing, even the most boring landscapes come alive in the fall, making the perfect backdrop for your fall portraits.
1. Ask your model to throw some leaves in the air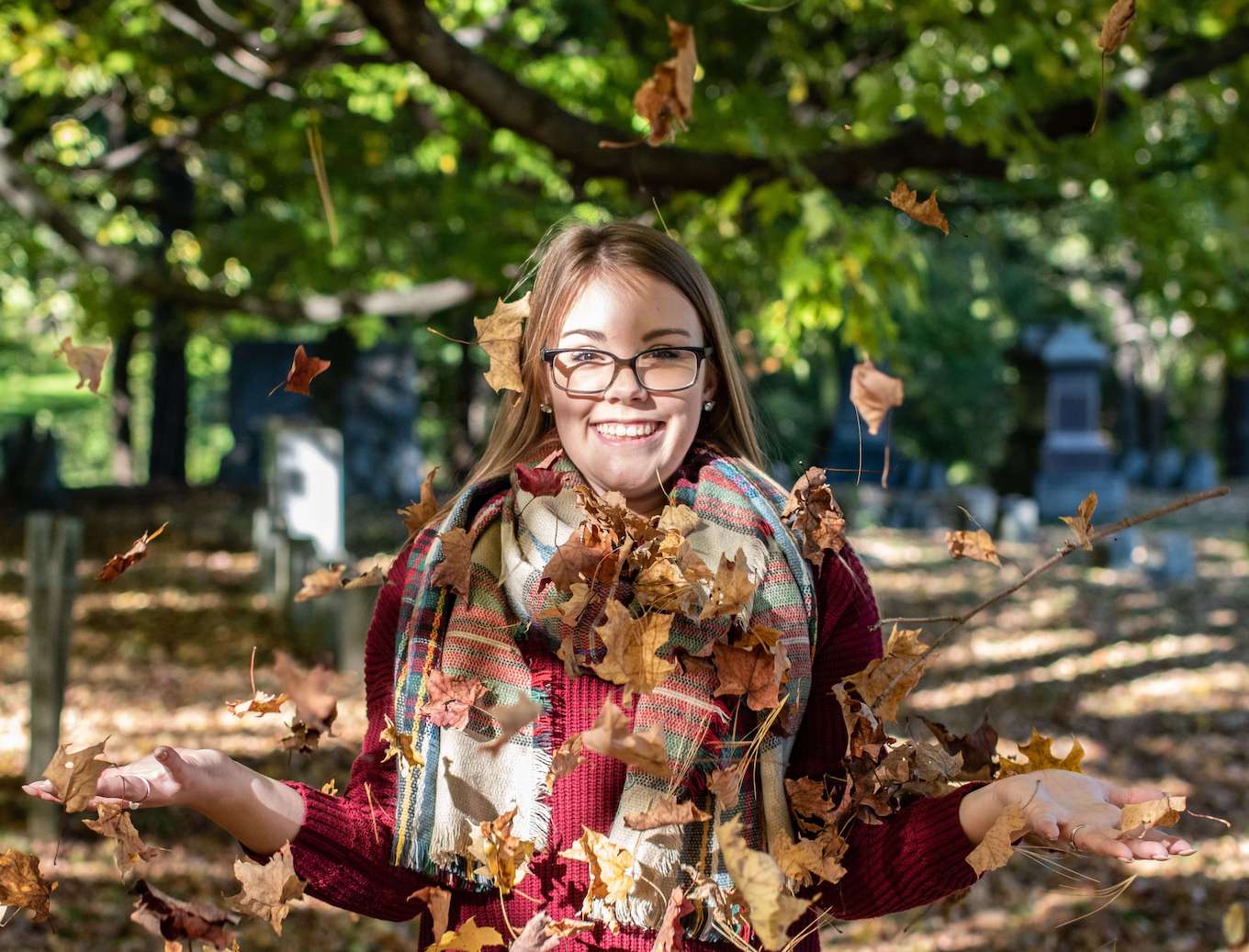 This is a classic fall portrait photo that works anywhere, as long as you have some leaves to toss around. Ask your model to pick up a handful of leaves. Count to three and use Burst mode to capture the action while the leaves fall to the ground.
2. Use fall displays as backdrops for portraits
You can find fall displays just about anywhere in October — farm stands, churches, and downtown businesses. You can even make your own displays to use as backdrops for your fall portraits. Check out the list of props below and get to work creating the perfect fall scene. Now all you need are people to photograph!
3. Take a hike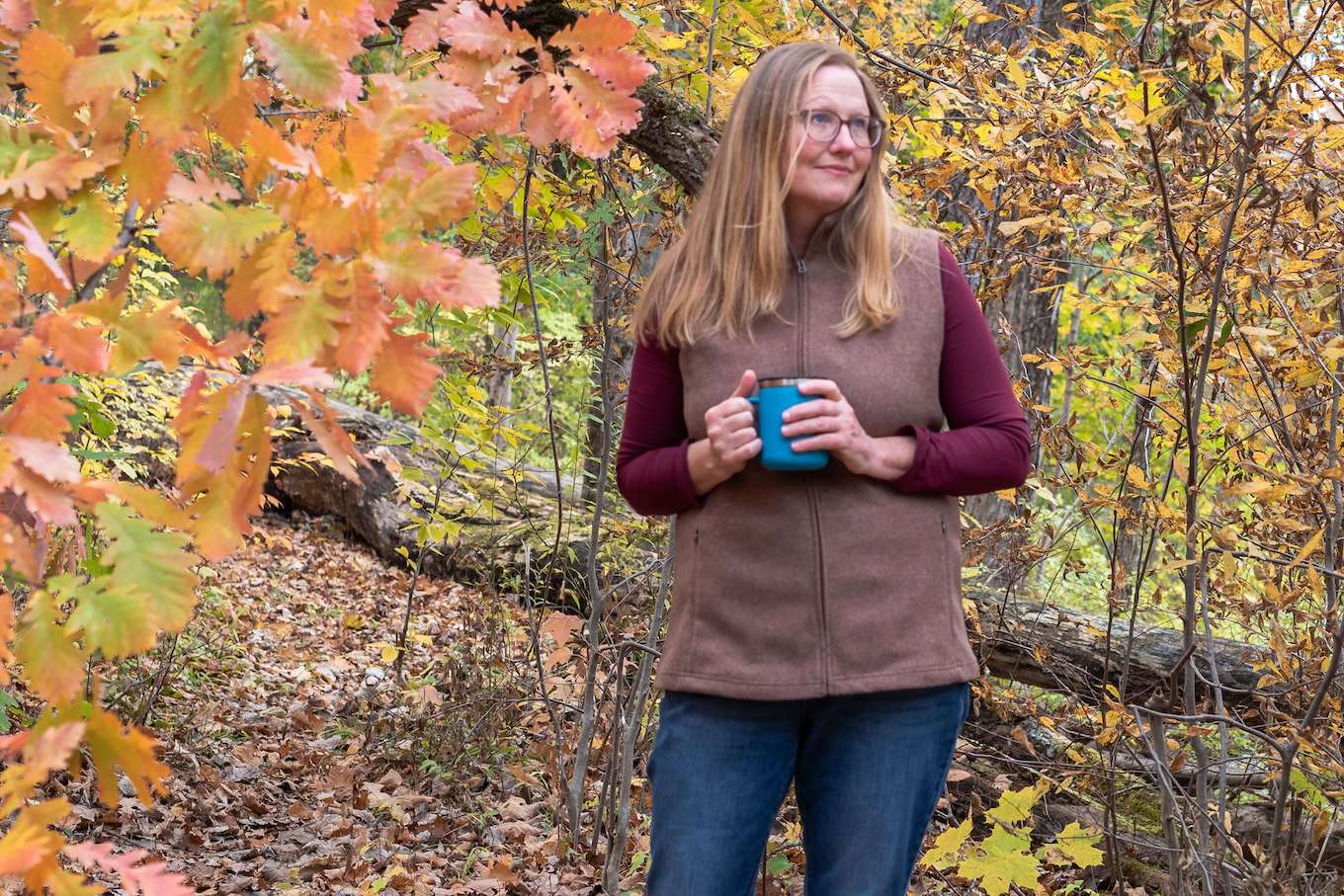 The autumn forest is the perfect spot for a photoshoot. Look for trails through hardwood forests so you get the most color. Find a great tree to use as a backdrop and get to work. As a bonus, you'll be treated to crisp fall air and a bit of exercise.
4. Visit a farm, orchard, or pumpkin patch
Autumn coincides with the harvest season, and it's a great time to visit your local orchard, pumpkin patch, or corn maze. Indulge in cider and donuts before seeking out the perfect pumpkin or basket of apples to use as a prop for your harvest-themed portrait.
Fall photography props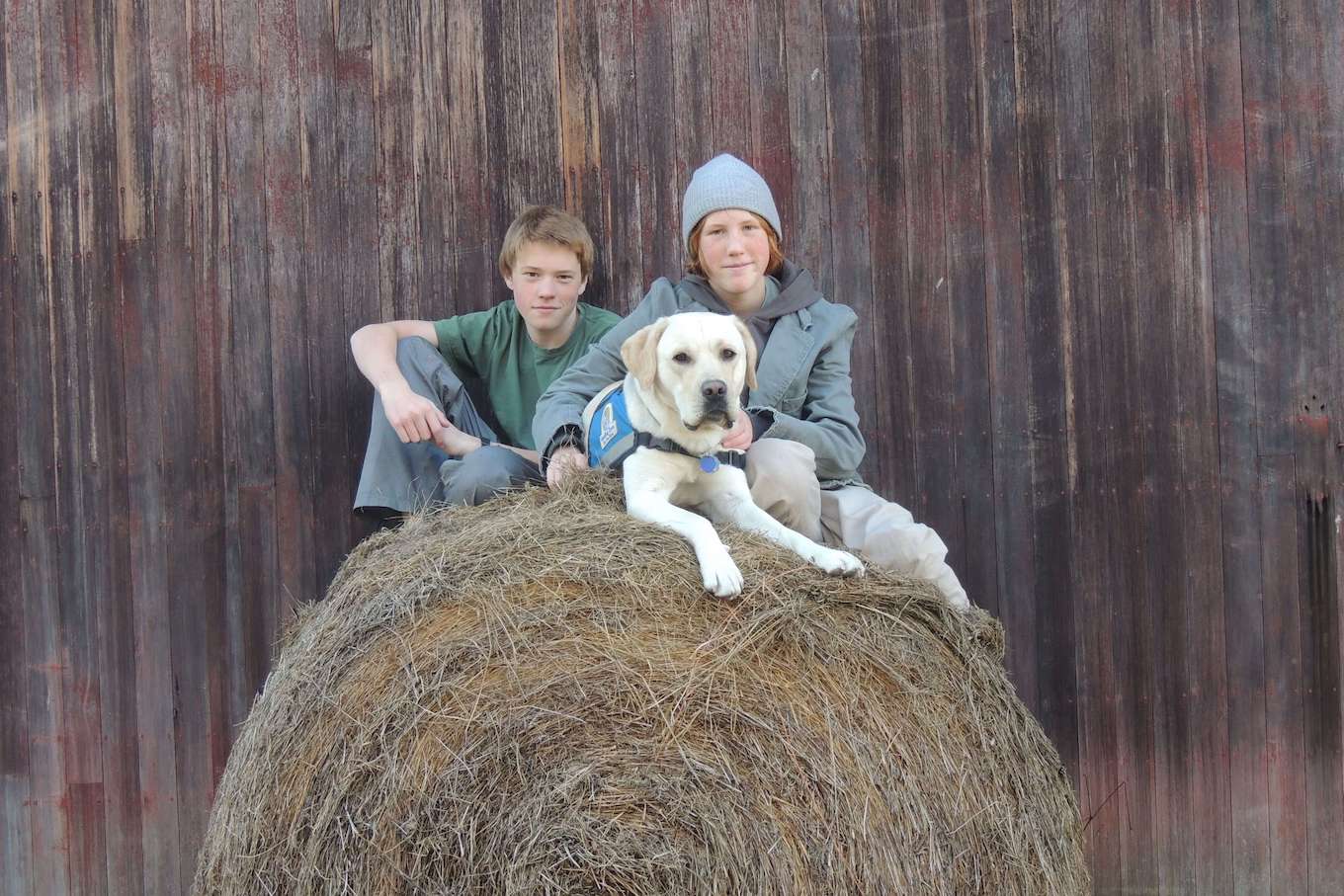 Need some fall photography prop ideas? Here are a few suggestions:
Pumpkins and gourds
Chrysanthemums
Baskets of apples or harvested veggies
Cozy throw blankets
Hay bales
A coffee mug
What to wear to an autumn photoshoot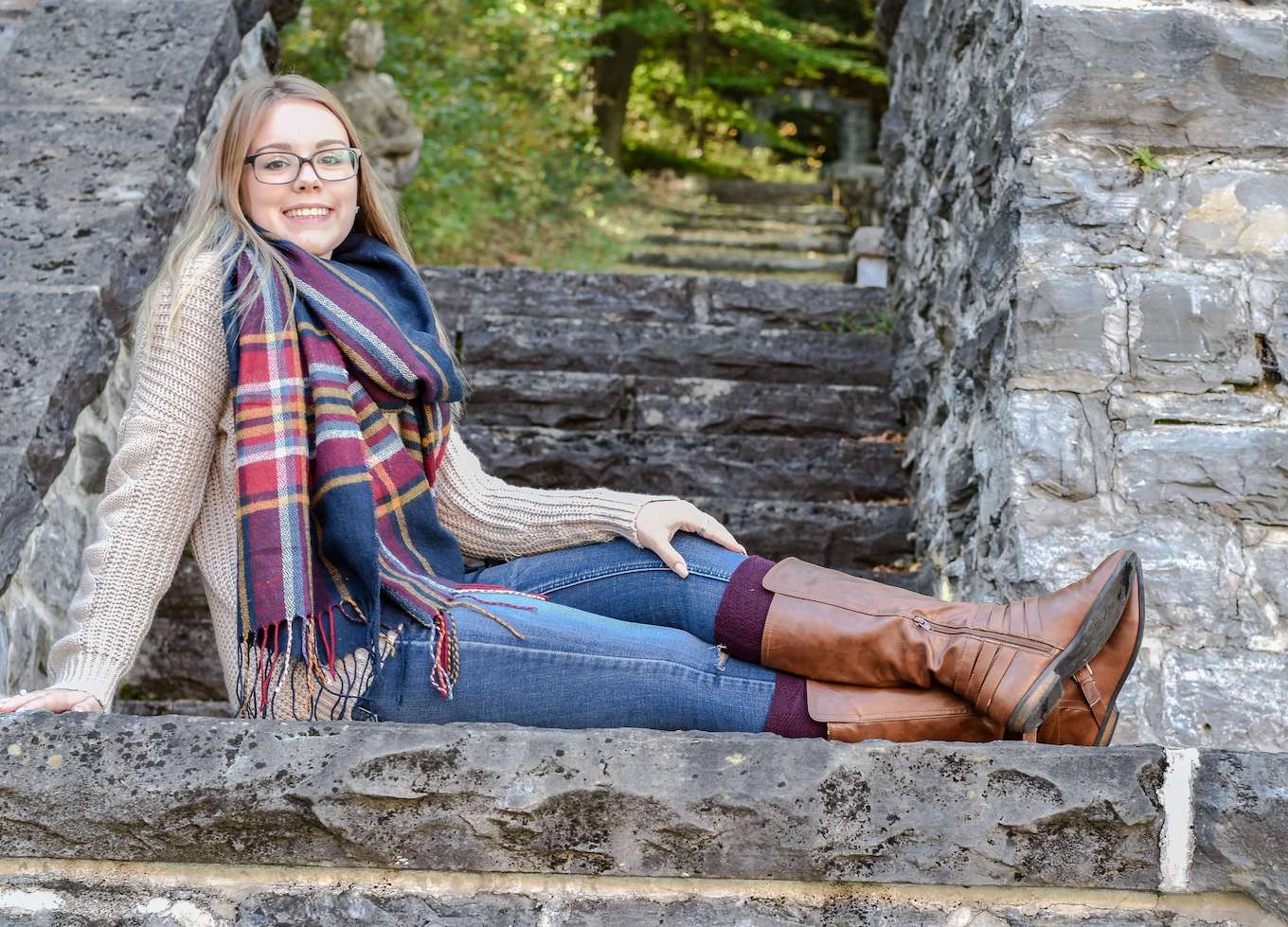 Fall fabrics usually include soft textures and warm colors. Here are some suggestions for what to wear during a fall photoshoot:
Warm colors
Contrasting colors
Chunky sweaters
A colorful scarf
A fun hat
Leather boots
Fall is a special time for photographers, offering great lighting and incredible natural backdrops for all kinds of photos. You need only step outside to be inspired by the beauty of the season for fall photography.