Your iPhone battery is like the gas tank in your car. Just as a car can't run without gas, your iPhone can't function without battery power. When your iPhone battery is draining quickly, it's like a gas guzzler that is burning through fuel too quickly. Unfortunately, iPhone battery drain can be a frustrating and common problem for many iPhone users.
There are many reasons why your iPhone's battery may drain quickly, such as running too many apps, using location services excessively, and having an old or damaged battery. However, one culprit for battery drain may surprise you — the Facebook app.
This article will explain why the Facebook app drains your battery. You'll also read about what steps you can take for how to keep Facebook from draining the battery on your iPhone.
Can the Facebook app drain your battery?
Surprisingly, yes, the Facebook app is actually notorious for draining iPhone batteries.
Think about all the things you do on Facebook: watch videos, post pictures, send messages, and more. All of that content needs to stay updated, which is where the battery problems begin. Because even though you might not be using the Facebook app, it's still refreshing in the background. That way, when you do want to use it, the app is ready, and it doesn't take long to load.
Let's also not forget that if given permission, the Facebook app can track your location — just one more thing to continuously run and drain your iPhone battery.
According to an article by Macworld, the Facebook app was one of the worst apps when it came to battery drain on iOS devices. Additionally, the test they conducted had some interesting results for how bad the battery drain is when the Facebook app is just running in the background — not even when it's being actively used.
Even if you're not the most active Facebook user, if you're experiencing poor battery life on your iPhone, you'll want to start your troubleshooting with this app.
How to check what's draining iPhone battery
There's nothing good about an iPhone battery that doesn't last as long as you'd like it to. But even worse are the subsequent issues it can cause. Your iPhone might start randomly shutting off — even before your battery reaches 0%.
If you're having battery issues, then you've probably realized that your battery impacts everything. That means when you're trying to troubleshoot issues with your battery, it could also be anything. So, before you can fix the issue, you'll have to identify the root cause of the problem.
The good news is that iOS offers an easy way to find out which apps are using the most battery life. Follow these steps to see which apps are to blame for your iPhone battery drain: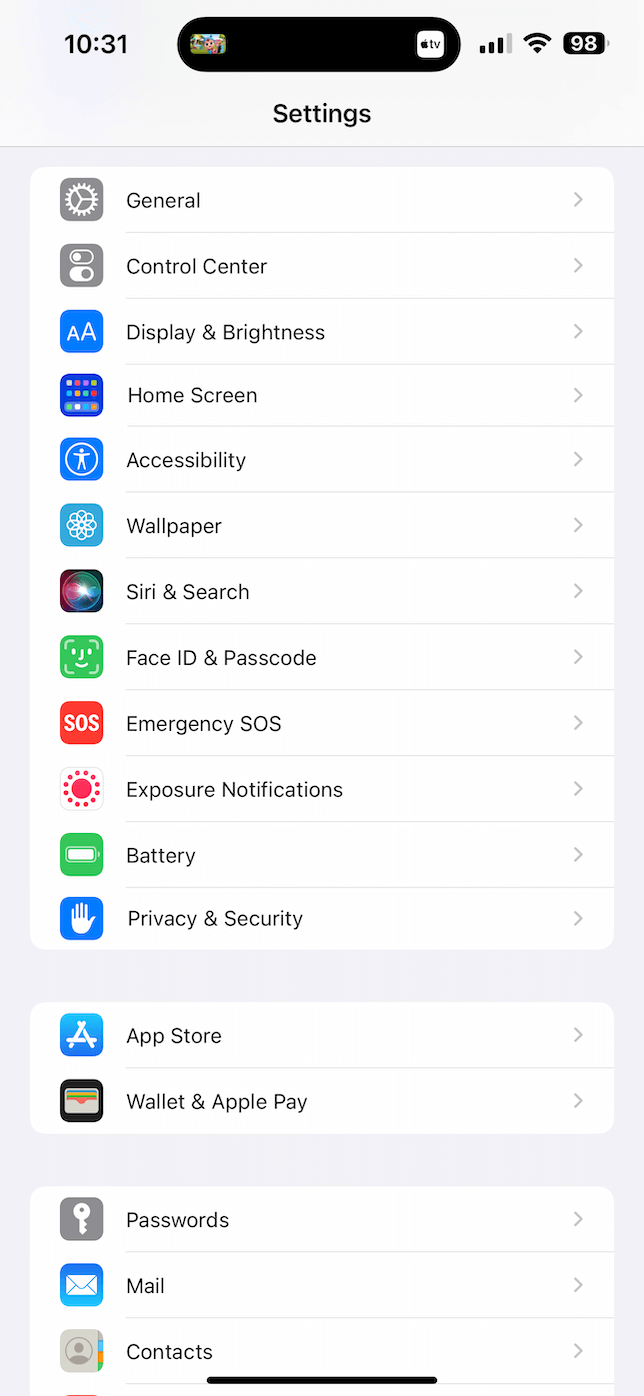 Open the Settings app on your iPhone.
Tap on Battery.
From here, you'll see a list of apps and what percentage of battery they're using. You'll be able to tell which apps are draining your battery the most. And if it's Facebook, then you can follow the steps below to try and reduce it.
How to stop Facebook battery drain
After you've confirmed your suspicion that the Facebook app really is the cause of your poor battery, you need to do something about it. Here are a few tricks that can help stop Facebook from using up all of your battery:
Turn off background app refresh for Facebook
Background app refresh is a feature that allows apps to refresh their content in the background even when they're not actively being used. This can be a significant drain on your battery, especially for apps like Facebook.
Thankfully, turning off background app refresh for Facebook is fairly straightforward and simple. All you have to do is follow these steps:
Open the Settings app on your iPhone.
Tap on General > Background App Refresh.
Find Facebook on the list and toggle it off.
Turn off location services for Facebook
Location services are another significant contributor to battery drain, and Facebook uses location services to suggest nearby friends and places. If you don't need this feature, you can turn off location services for Facebook to save battery life.
If you're ready to turn off location services for Facebook, here's how to do it: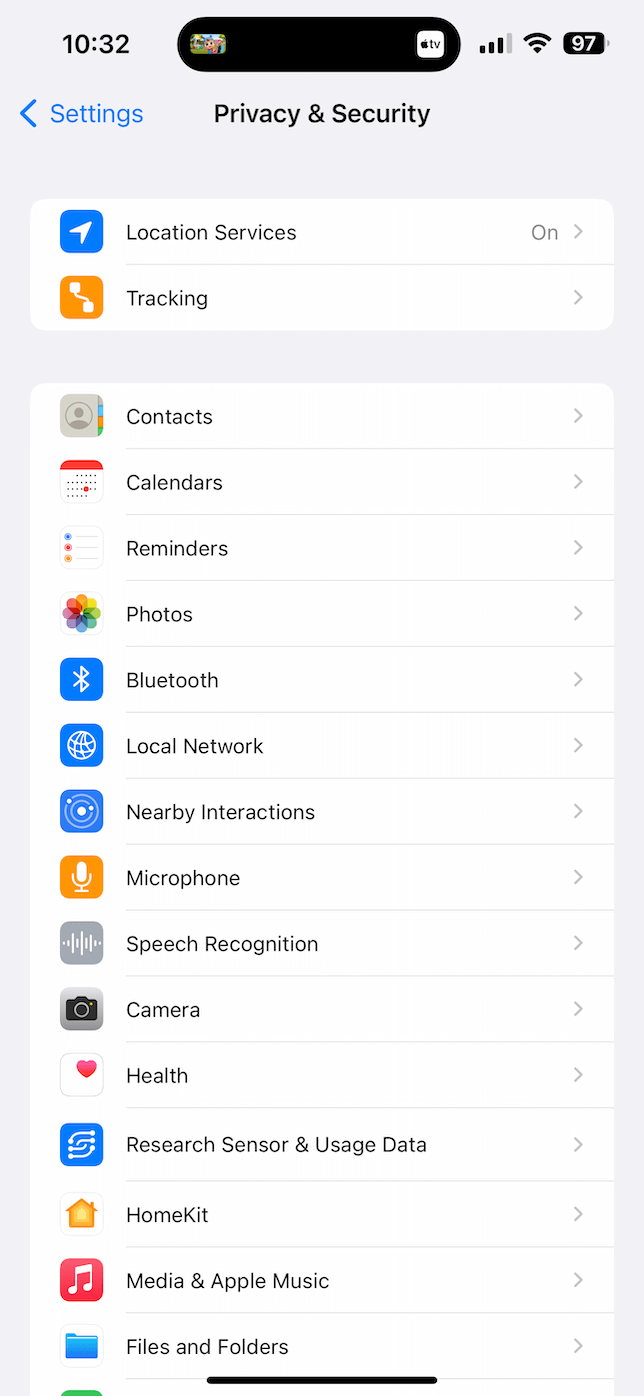 Open the Settings app on your iPhone.
Tap on Privacy > Location Services.
Find Facebook on the list and toggle it off.
Turn off push notifications for Facebook
Push notifications can be helpful, but they can also drain your battery, especially if you receive a lot of them. Fortunately, you have the option to turn off push notifications for Facebook just by following these steps:
Open the Settings app on your iPhone.
Tap on Notifications.
Find Facebook on the list and toggle off Allow Notifications.
Uninstall and reinstall the Facebook app
I wouldn't recommend jumping right to this step because if the settings on the Facebook app are the cause of your battery drain problem, then reinstalling the app won't fix your issue.
However, if you've tried everything above already, then you'll definitely want to delete and redownload the app. It's always possible that a bad install is what is straining your battery and causing it to drain. If you've never done this on your iPhone, here's all you have to do:
Hold on the Facebook icon on your home screen.
Tap Delete App.
Then, open the App Store.
Select the Search tab.
Type Facebook into the search bar.
Finally, tap the cloud icon to redownload it.
The long and the short of it, battery drain is annoying and downright frustrating. It can significantly impact the performance of your iPhone. The battery is, after all, the thing that's powering everything on your phone. When the battery drains too quickly, it can cause your phone to not process at the speeds it's supposed to and even randomly shut off long before it reaches empty.
The Facebook app has a reputation for putting a massive strain on your iPhone battery. So, if you're experiencing this issue, then you'll want to fix it as soon as possible. Trust me, this isn't something you just want to ignore or put up with — it can seriously impact the overall health and lifespan of your battery.
Thankfully, there are several things you can do to help reduce battery drain caused by Facebook. So, don't hesitate to take action — by turning off background app refresh, location services, and push notifications for Facebook, you can significantly reduce the app's battery usage.
Hopefully, after reading this article, you're able to take on this problem and dramatically reduce Facebook battery drain to keep your iPhone running smoothly.