You might be surprised to learn that lines can have a dramatic effect on the composition of your images. In fact, lines are an important element in photography that can help lead your viewer's eye through your image to keep them interested. Let's take a look at the different line elements you can use when composing your photos, including leading lines, vertical lines, diagonal lines, and horizon lines.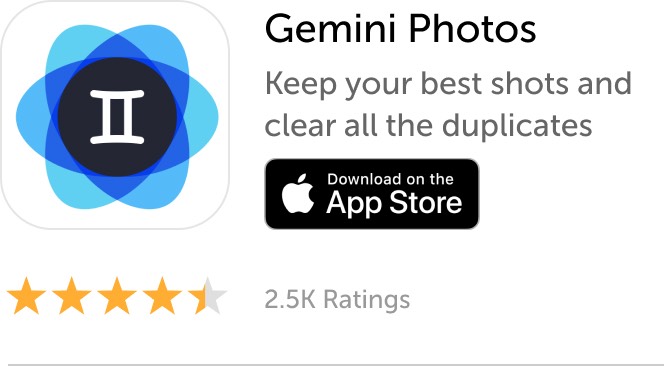 Leading lines in iPhone photography
Leading lines are a powerful composition element in photography that you can utilize when taking photos. You can use leading lines to add interest to your scene, tell a story, or emphasize certain aspects of your photo. Here's a basic overview of leading lines and how to use them to create stunning images.
What are leading lines anyway?
Leading lines are lines within a photograph that are captured in such a way that they draw the viewer's eye into the image. They often travel toward the subject of the photograph, prompting the viewer's eye to naturally follow. Leading lines add depth to two-dimensional photos and are useful for creating a more interesting composition.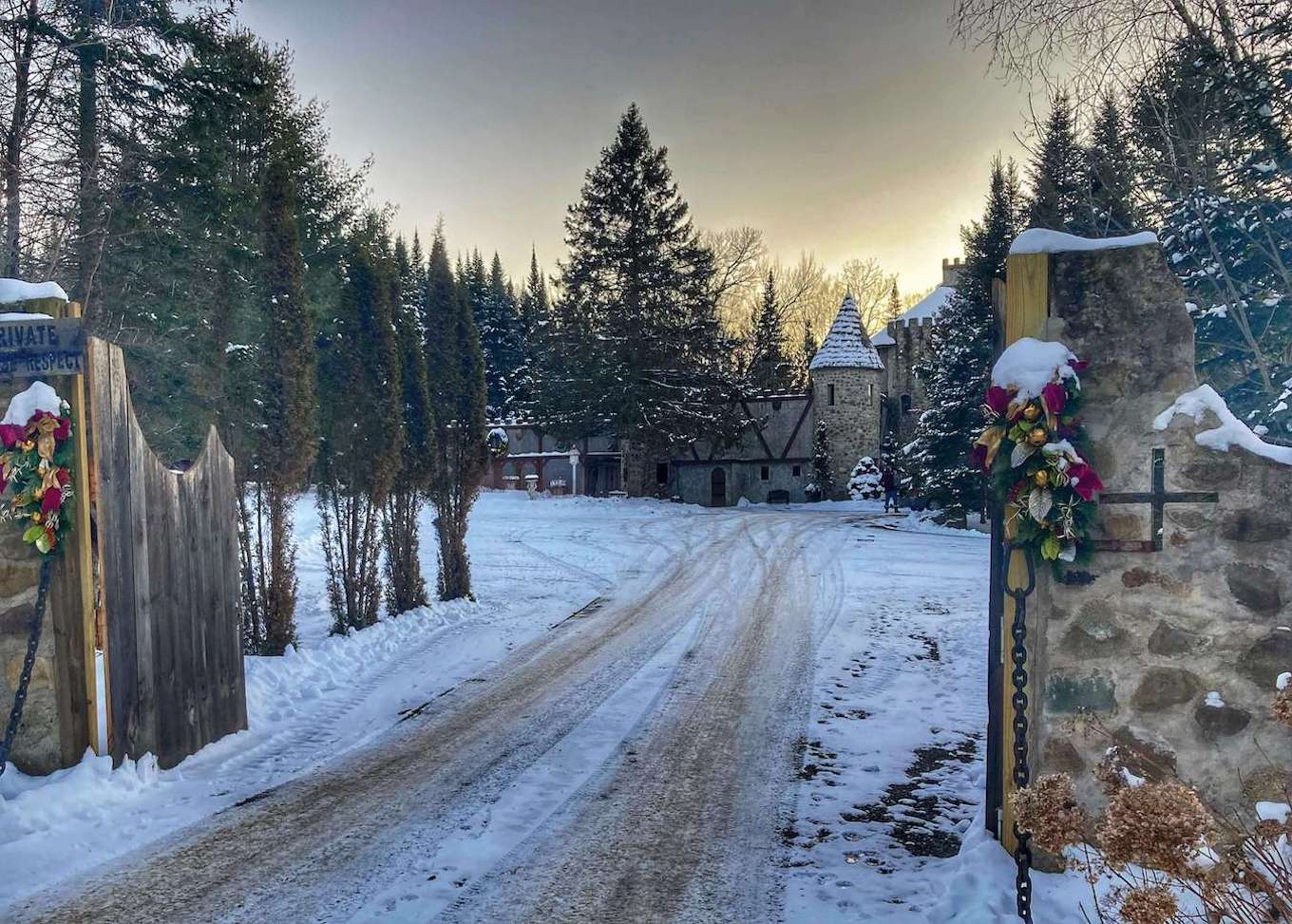 What are implied lines?
Implied leading lines, as the name suggests, don't actually exist. Instead, they are subtle visual guideposts that bring the viewer's eye through the photograph to land on the main subject. Sometimes implied lines are obvious, and other times they are scarcely noticed. As with more obvious leading lines, the goal of implied lines is to establish a focal point, create depth, and orient a viewer's perspective.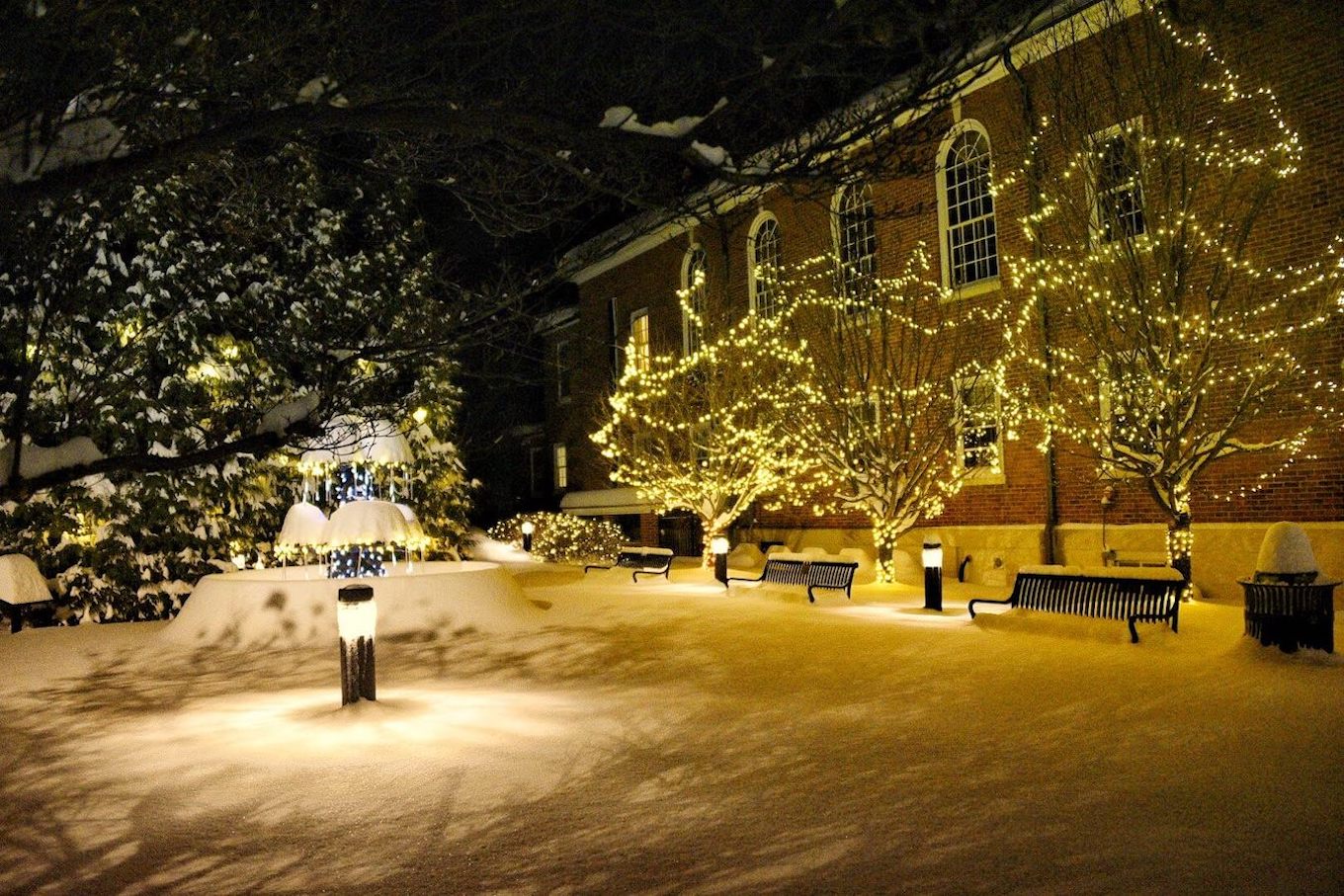 How leading lines affect a picture
Creating a two-dimensional image from a three-dimensional scene doesn't necessarily require any skill, but if you want that two-dimensional photo to have depth — and keep the viewer interested — then using leading lines is one of the best ways to make it happen.
How to use leading lines in your iPhone photos
There are many ways to use leading lines in your iPhone photos to create interesting compositions. Here are some tips for incorporating leading lines into your photos:
Look for natural lines when composing your shot. If you have trouble seeing lines within a scene, try looking through your viewfinder to flatten the image, making leading lines easier to identify.
Compose your shot so that leading lines create a visual journey toward your focal point. This is a great way to tell a story in your image.
Take similar shots from different angles. Experiment with similar shots from different angles to see how the perspective changes your leading lines. And when you're done, don't forget to remove unneeded ones with Gemini Photos.
Experiment with all types of leading lines, both natural and man-made. Soon, you will see leading lines everywhere!
Where should leading lines end?
It's important that leading lines keep your viewer engaged in the image. Your leading lines should lead to a focal point that you want to highlight, not to a location beyond the bounds of the image.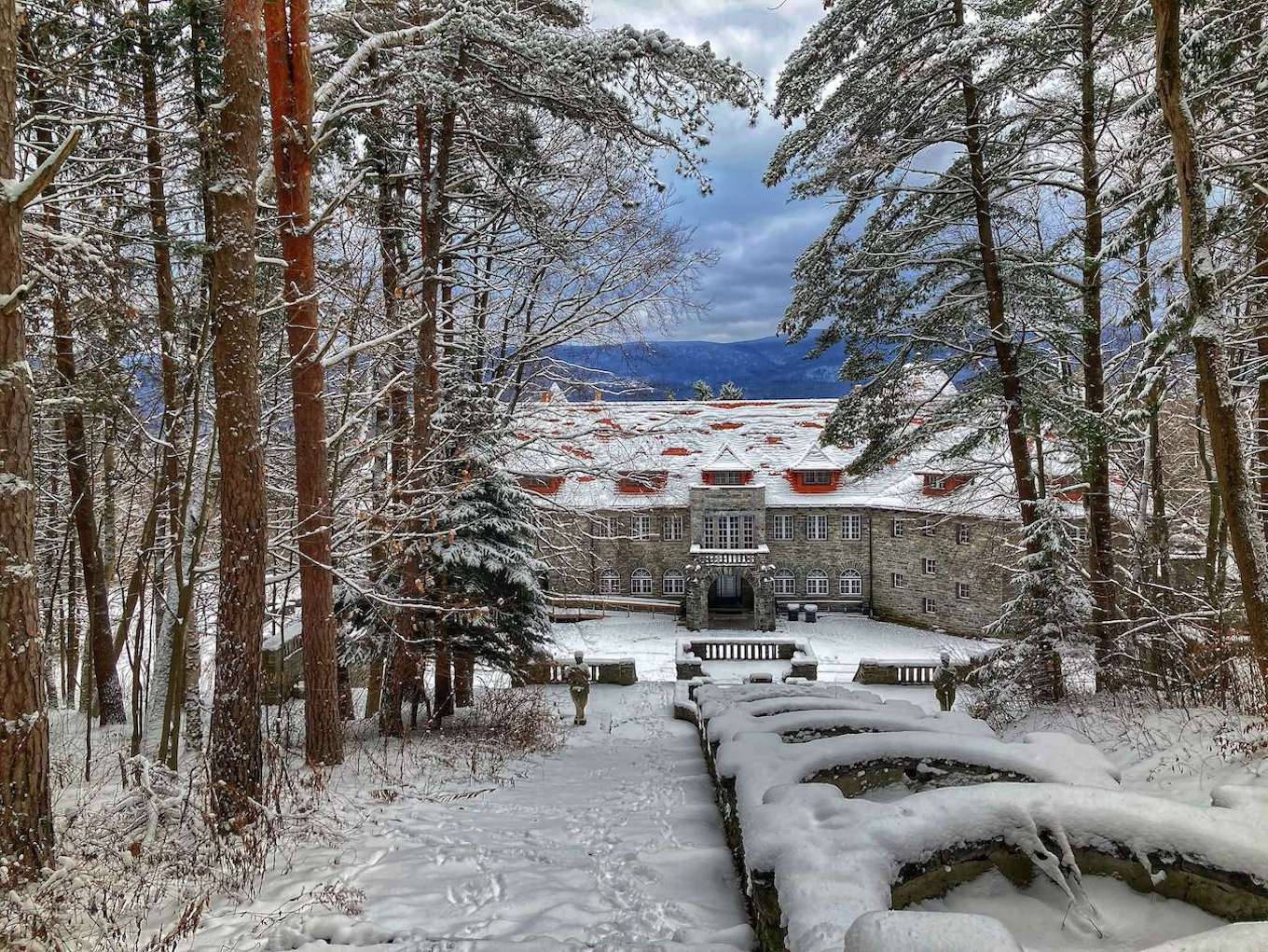 Do leading lines have to be straight?
Nope. Straight leading lines can create a huge impact, but curved lines work too! In fact, using curved lines will help keep the viewer's eye meandering through your image. Take advantage of curved and straight lines alike for stunning photographs.
Vertical and diagonal lines in photography
Want to add drama to an otherwise bland image? Look for vertical or diagonal lines to capture within your scene. Here's an overview of vertical and diagonal lines, as well as some tips for using them in your photos.
What vertical and diagonal lines do in a photo
Vertical and diagonal lines are often used to create impact, make a statement within a photo, or add a pleasing geometric pattern to abstract photography. These lines can also be used as leading lines, but they don't have to be.
How to use vertical lines in a photo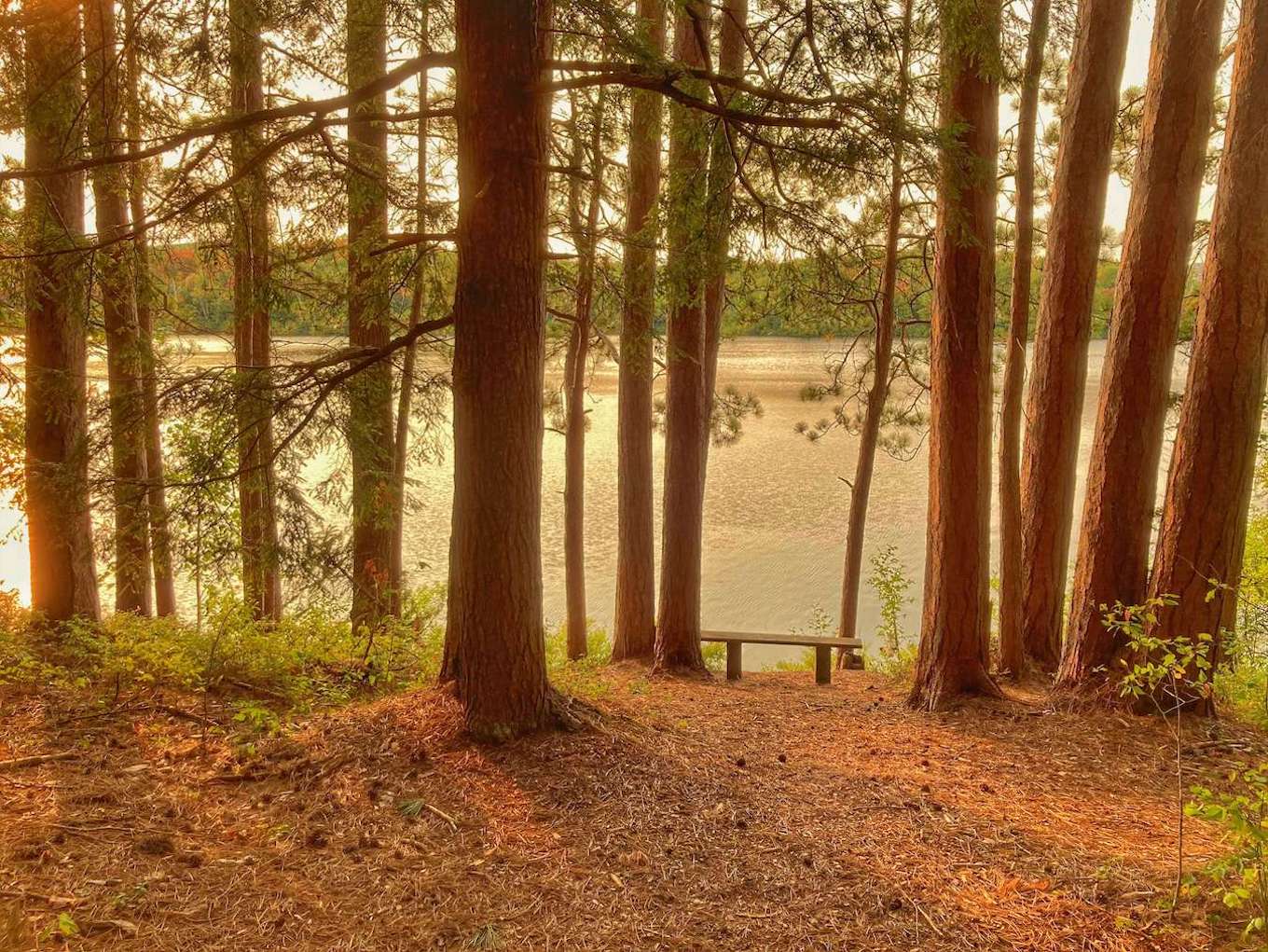 Vertical lines will draw a viewer's eye up or down within an image. They can be used to give visual importance to your subject or convey power, lack of movement, and stability. Vertical lines are common in fashion and street photography, as well as urban landscape photography and architectural photos. Here are some tips for using vertical lines effectively in your images:
Try to keep vertical images in line with the edges of your photograph.
Use the rule of thirds. Instead of bisecting your photo in half, utilize vertical lines to offset your image into thirds.
Try shooting in vertical orientation. This will emphasize the strong lines that you are trying to capture.
How to use diagonal lines for better composition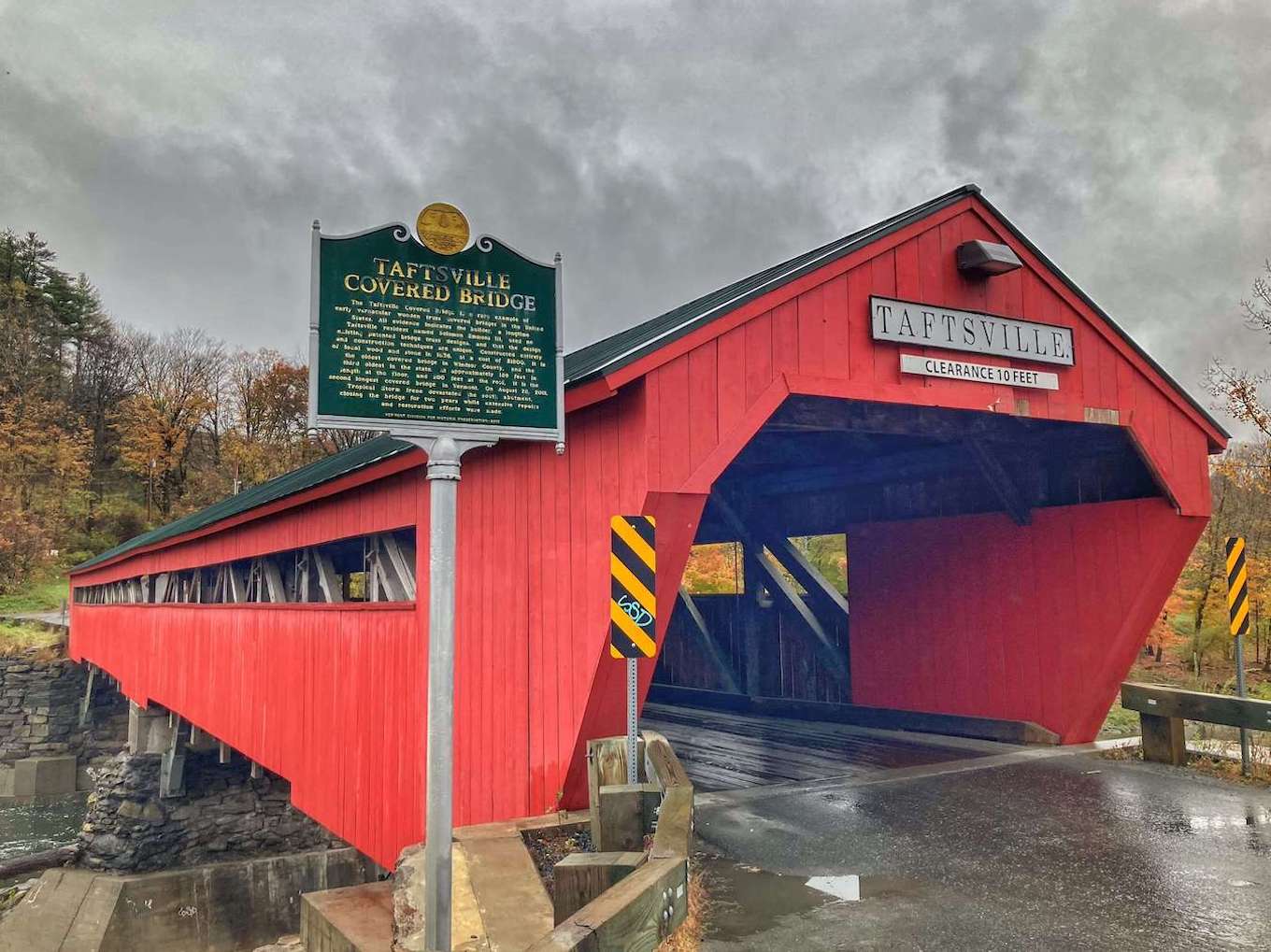 Diagonal lines can pull your viewer into your photograph by creating a point of interest and are useful for creating perspective and depth. Here are some tips for using diagonal lines to your advantage in photography:
Keep diagonal lines off-center. Instead of framing your shot so that the line travels from corner to corner, place your diagonal slightly off-center for a more natural look.
Create tension by capturing intersecting diagonal lines. A set of two converging lines will add action to your photo even when nothing is moving.
Look for implied diagonal lines. Naturally occurring diagonal lines can create an impact too. See if you can spot diagonal lines in nature: boulders at the waterfront, the placement of your subject's arms and legs, or clouds in the sky. They're easier to find than you might expect!
The horizon line in iPhone photography
The horizon line separates the foreground from the sky and is one of the most important elements in many photographs. By finding the horizon line and placing it creatively within your image, you can highlight parts of an image and compose shots that are as unique as they are beautiful.
How to find the horizon line and capture it in your photo
The first step to using the horizon line effectively is to find it. In natural scenes, you'll often be able to identify the horizon line instantly. In the photo below, the place where the sky meets the water is quite clear. Sure, there are mountains breaking up the scene, but there is still a distinct horizontal line.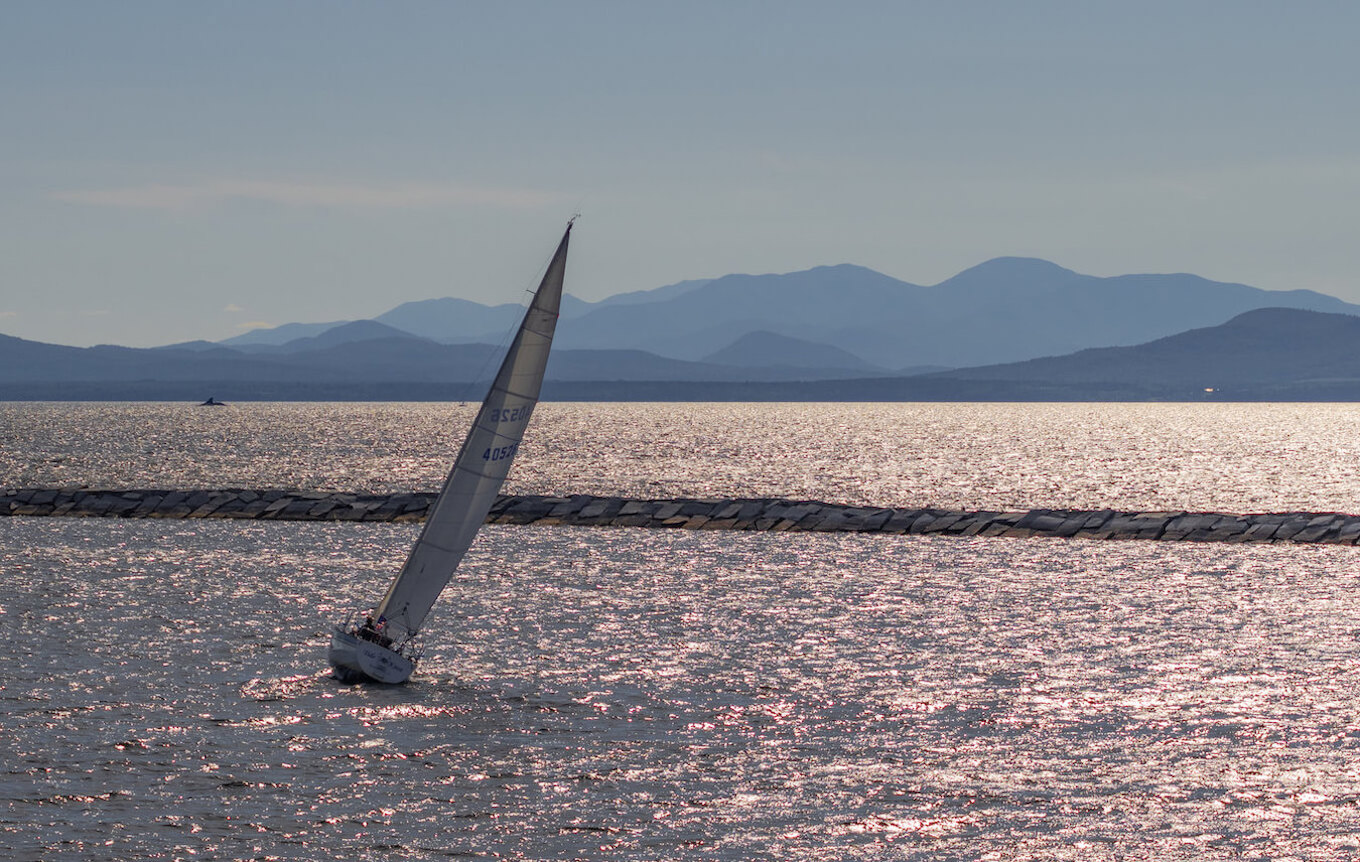 The horizon line is parallel to the ground, but it isn't always straight. Sometimes the horizon line is hidden by trees, mountains, or other objects, and sometimes the horizon line you see is created by man-made structures. Whether the horizon line is obvious or implied, you can use it to help you take better photos.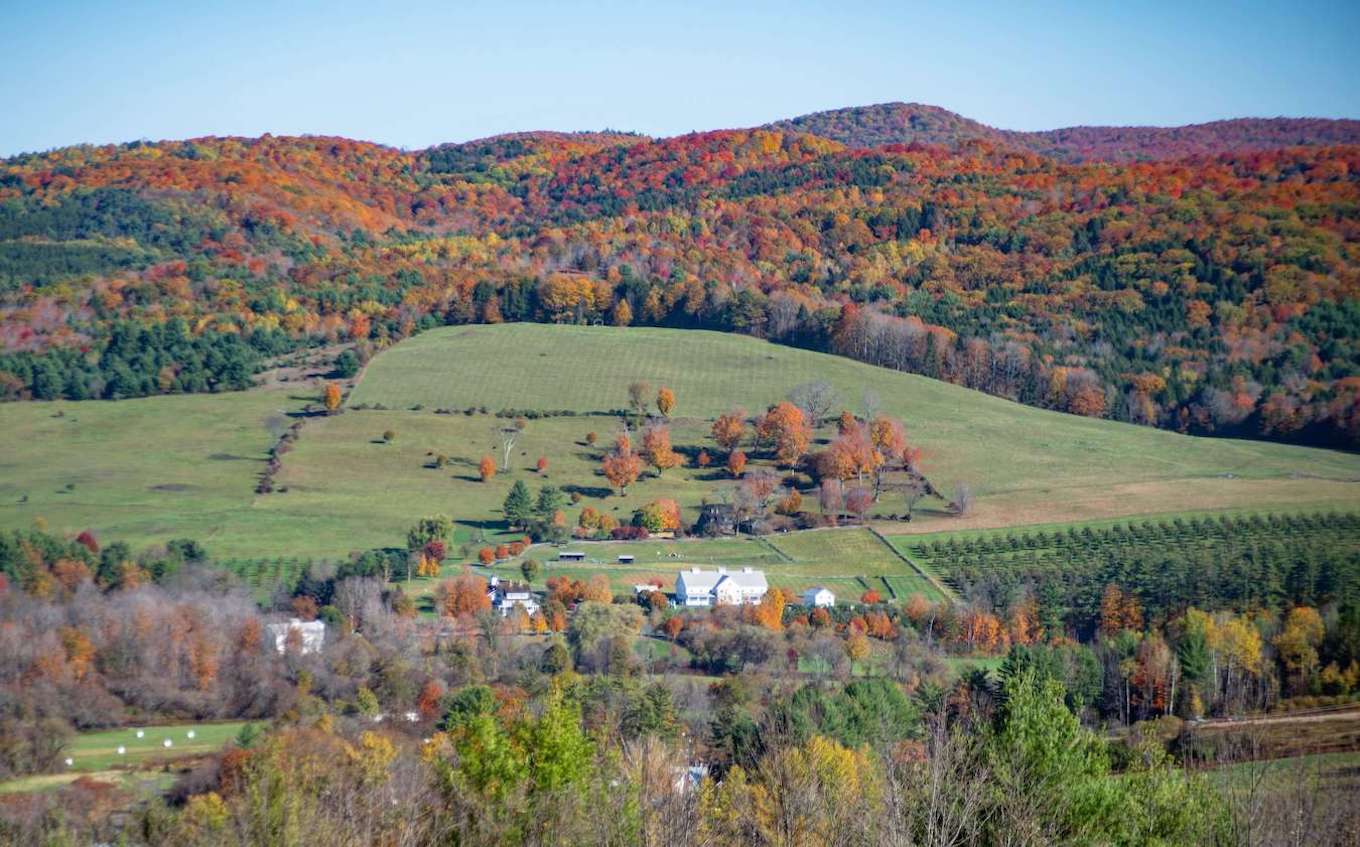 Here are some tips for using the horizon line to create beautiful images with your iPhone:
Your horizon line shouldn't be crooked. Your viewer will automatically take notice if your horizon line is off-kilter. There are times when you may choose to skew your horizon line intentionally to create an unusual composition, but in general, it should run straight across your image. Fortunately, if you take a photo and realize later that the horizon line isn't straight, you can adjust it in Photos with a quick rotation.
Position your horizon line in the upper or lower third of your photo. What part of the composition is more interesting? The sky or the land/water? Instead of a horizon line that cuts your photo in half, position it above or below the halfway point to emphasize the most interesting part of your photo.
Even if you can't see the horizon, you can still use it to your advantage. The tips above should be used even if you can't actually see the horizon line. Before framing your shot, visualize the horizon and use it to help create a dramatic composition.
Lines are everywhere and, if properly taken advantage of, can be used to create stunning iPhone images. The first step is to learn to see them, and the second step is to incorporate them into your photos. With a little practice, this will come naturally, and you'll begin to do it without even thinking.