So you've decided to dive into the world of black-and-white photography with your iPhone. This classic style of photography can create some stunning results, and you can make the process quicker and a lot more interesting by taking advantage of the ready-to-use filters available on various photo editing apps.
Plus, if you're into DIY, you can even create your own black-and-white filters using these same apps. Either way, we can help you make the process easy. Take a look at our favorite black-and-white filters, and then learn how to create your own.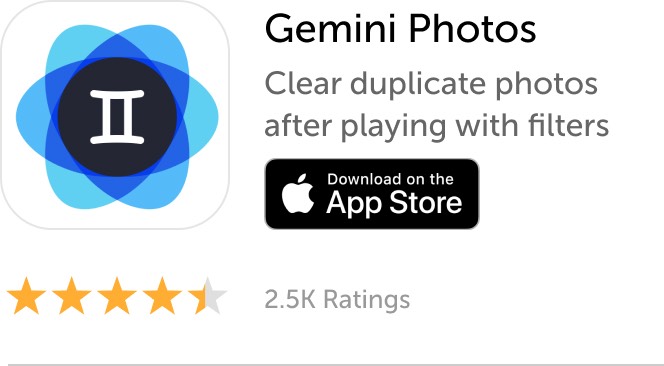 The 10 best filters for black-and-white photography
Everyone has their favorite photo editing app, as well as their favorite filters within it. Here are our top picks for black-and-white filters to take your photos from okay to awesome.
1. Fine Art in Snapseed
Looking for a monochrome filter that will create dreamy landscapes with the tap of a button? The Fine Art Filter in Snapseed is a low-contrast black-and-white filter without a lot of detail. It's the perfect option for all types of photography.
2. Structure in Snapseed
If you want to retain more of the details in your photo while brightening up the highlights, try Structure, also in Snapseed. Structure provides a bit more contrast than Fine Art, making it great for portraits, architecture, and street scenes.
3. Faded B&W in Photoshop Express
There are lots of unique black-and-white filters in Photoshop Express, making it difficult to choose a favorite. But Faded B&W is a definite contender, reducing shadows and increasing highlights to give your image a light, romantic feel. The result is reminiscent of an old cinema film, with some introduced graininess and a reduction of detail — perfect for landscapes.
4. Selenium in Photoshop Express
Cool gray tones and an emphasis on the details make Selenium a fantastic choice for a polished look. Selenium in Photoshop Express focuses on the mid-tones in your photo, so instead of dark shadows or blown-out highlights, you'll get a refined black-and-white image suitable for landscapes, product photography, and interiors.
5. Landscape in Photoshop Express
As the name implies, the Landscape filter in Photoshop Express is a nice choice for landscape photos, with medium contrast, bright highlights, and muted shadows. Image details are retained throughout, and there's not a bit of graininess. Use it for all of your outdoor shots, but try it on portraits too!
7. KT32/Kodak T-MAX3200 in VSCO
VSCO filters provide a more artistic look to your photos, making them fun to experiment with. One of our favorites, KT32, is reminiscent of Kodak film. It gives your photo muted shadows and bright highlights that border on being washed out. This is great for photographing children, babies, and pets. KT32 is a premium VSCO filter that can only be accessed with a paid subscription.
8. X1/B&W Fade in VSCO
X1 is a free VSCO filter that will bring out bright highlights and dark shadows alike in your photo, while also introducing some vintage graininess. This filter evokes memories of early snapshots but with much more detail. Apply X1 to all types of photos for a moody, old-fashioned look.
9. Silvertone in Photos
The Silvertone setting in Photos is a warm filter that provides high contrast and strong retention of detail except within the darkest shadows. Silvertone is perfect for bright scenes like snowscapes, clouds, or interior shots with natural sunlight.
10. Noir in Photos
The Noir filter in Photos is a dark filter with less pronounced details and muted highlights. If your goal is to showcase black and white, without many moderate shades in between, you will love Noir. It's lovely for dramatic portraits and artistic landscape images.
Making your own black-and-white photo filter
If you've played around with some of these filters and still can't find what you're looking for, why not make your own? Several apps give you the ability to customize and save your own filters to use again and again.
How to make a black-and-white filter in Photoshop Express
Not happy with the preset black-and-white filter options? You can create your own using Photoshop Express.
Here's how to create your own black-and-white filter:
Download Photoshop Express and open it on your iPhone.
Choose the photo that you want to edit.
Start with one of the black-and-white filters by choosing Looks, tapping on B&W, and choosing a filter.
Tap Adjustments.
The Adjustments screen gives you tools to tweak clarity, highlights, shadows, and sharpness, among other things. You can even add grain for an old-fashioned film look.
When you're happy with your edits, tap Looks and scroll to the beginning of the filter menu to access My Looks.
Tap the + in the blue box.
Give your filter a name and save it. Your new filter will show up with all the others in the Looks menu.
How to create a black-and-white recipe in VSCO
Custom filters within the VSCO app are called Recipes. Here's how to create your own black-and-white recipe in VSCO:
Download VSCO and open it on your iPhone.
Start by adding your black-and-white VSCO preset of choice.
Tap the slider icon and scroll through your options to adjust the exposure, contrast, clarity, and other elements of your photo.
When you're happy with the results, tap the recipe icon, which looks like a small circle inside a larger circle with an arrow on one side.
Tap + to create a recipe from your current edits.
Tap Next.
When you want to use your new recipe, simply tap the recipe icon to view it and apply the effect.
VSCO has even more editing power, so check out this VSCO tutorial to master all its tools and features.
Time to take what you've learned and put it into practice. Choose your favorite black-and-white filter and start experimenting with new looks for your photos while unleashing your creativity.