With each new iPhone model, the camera only gets better, making it easy to assume that external lenses are no longer necessary. But the best iPhone lenses provide optics that surpass even the most advanced iPhone camera technology, enabling you to consistently take iPhone photos that can rival those taken with a DSLR.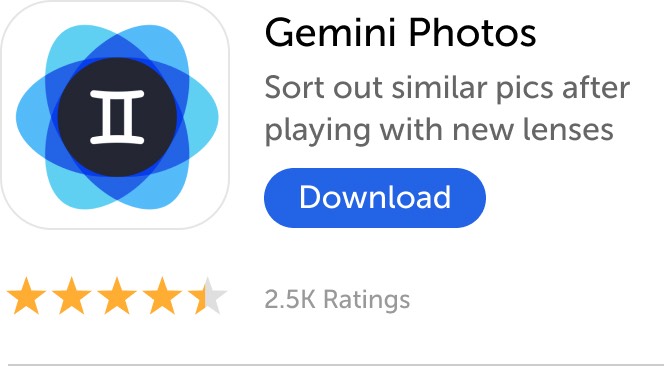 The 7 best iPhone lenses for your arsenal
No matter which iPhone you're currently using, you'll find a variety of external lenses for every purpose, from macro photography to landscape and wildlife photography. Here are the best iPhone camera lenses to meet your photography needs:
Entry-level iPhone lens: Apexel Photography Lens
iPhone lens kit: Olloclip CORE Lens Set
Telephoto lens for iPhone: Moment Tele 58mm
Macro lens for iPhone: Moment Macro Lens
Wide-angle lens for iPhone: Moment Wide Lens
Fisheye lens for iPhone: Moment 14mm Fisheye Lens
iPhone lens for 360-degree photos: Insta360 Nano
1. Apexel: Best budget iPhone lenses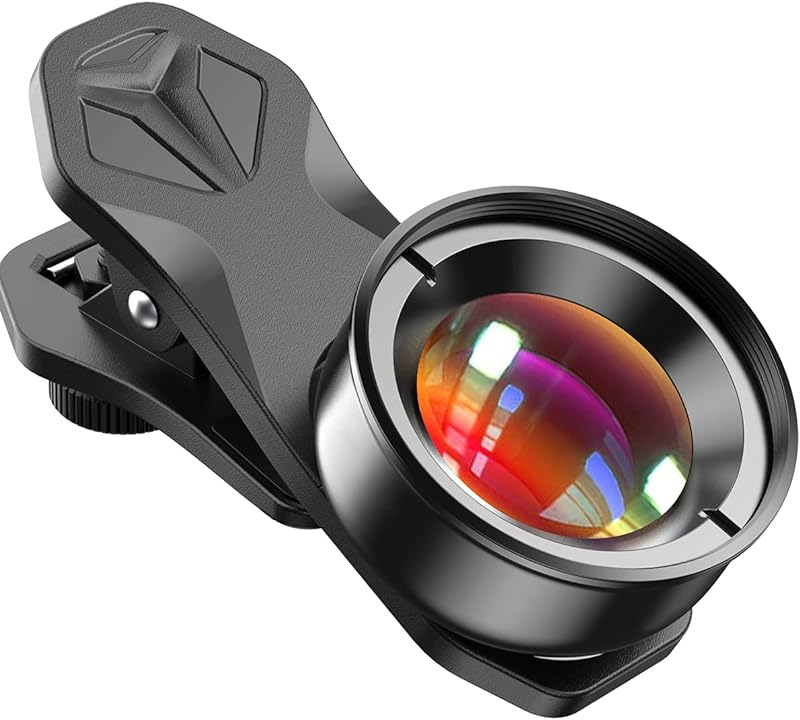 Apexel provide photographers with decent quality at an affordable price, making them perfect for novice photographers. These lenses use a clip-on mechanism to attach over the lens of your iPhone, so they are suitable for all models. The lenses are created with multiple-element coated glass to minimize reflections and aluminum alloy housing for longevity.
Apexel currently make several wide and ultra-wide iPhone lenses, as well as a few macro lenses. Their lenses come with a universal clip and a cleaning cloth.
Olloclip CORE Lens Set: Best iPhone lens kit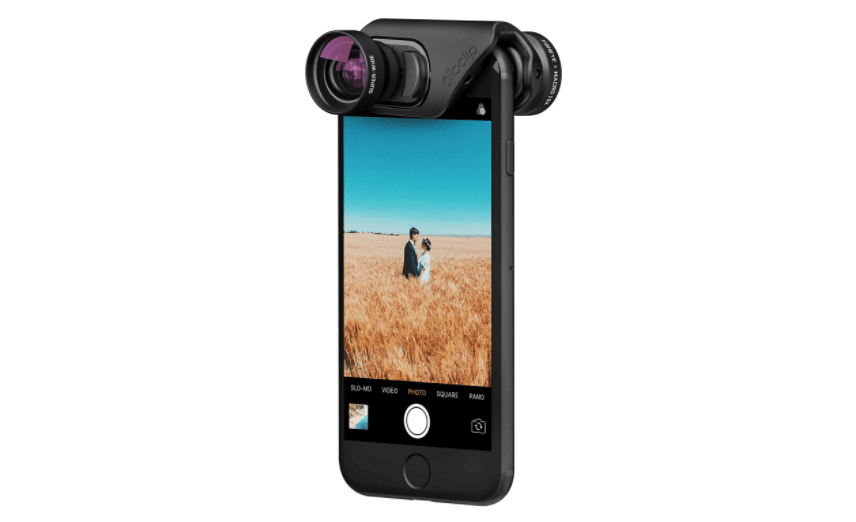 Olloclip makes lenses to fit every model of iPhone, and while some are interchangeable, others are made specifically for certain models. The CORE Lens Set pictured is designed for the iPhone 7/7 Plus and iPhone 8/8 Plus and includes a fisheye, super-wide, and 15x macro lens. Lenses are created using multi-element coated glass, and the interchangeable lens mounting system makes it quick and easy to change between different lenses so that you never miss a shot.
Olloclip lenses can be used with both the front and rear-facing cameras on your iPhone, so you can capture the perfect landscape shot and the perfect selfie, all in a single easy-to-use kit. The only downside to the Olloclip system is that you can't use it with every phone case. You will either need to purchase a compatible Olloclip case or use the Olloclip lenses without a case.
Olloclip CORE Lens Set on Amazon
3. Moment Tele 58mm: Best telephoto lens for iPhone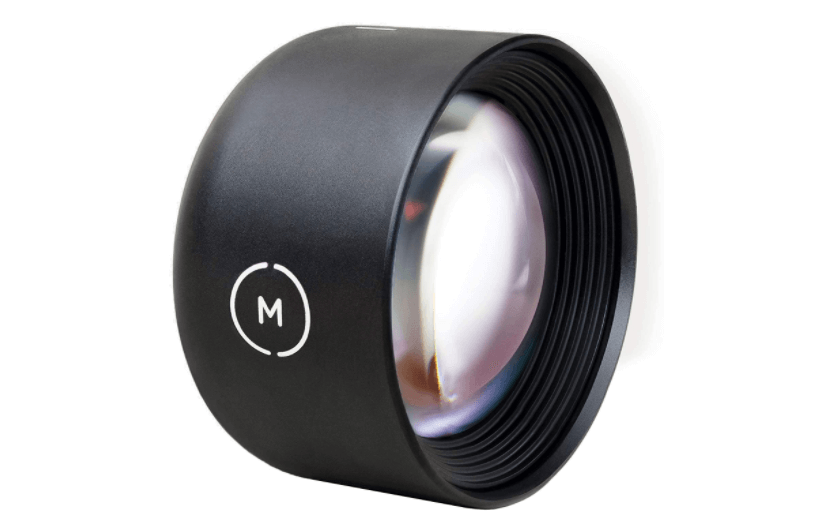 When it comes to buying a top-quality lens for your iPhone, you can't beat Moment lenses. They are made from the highest-quality coated and hand-polished glass, plus aerospace-grade metal. The Moment telephoto lens is equivalent to a 58mm lens if you are using a single-lens phone. If you are using a phone that has a dedicated telephoto camera, the Moment lens will be equivalent to a 115mm lens.
This professional-quality lens creates photos that are crisp from edge to edge with no distortion, and all Moment lenses come with a 100% satisfaction guarantee. While all Moment lenses work with multiple phone models, you'll need to purchase a dedicated Moment case for your phone before attaching the lens.
4. Moment Macro Lens: Best macro lens for iPhone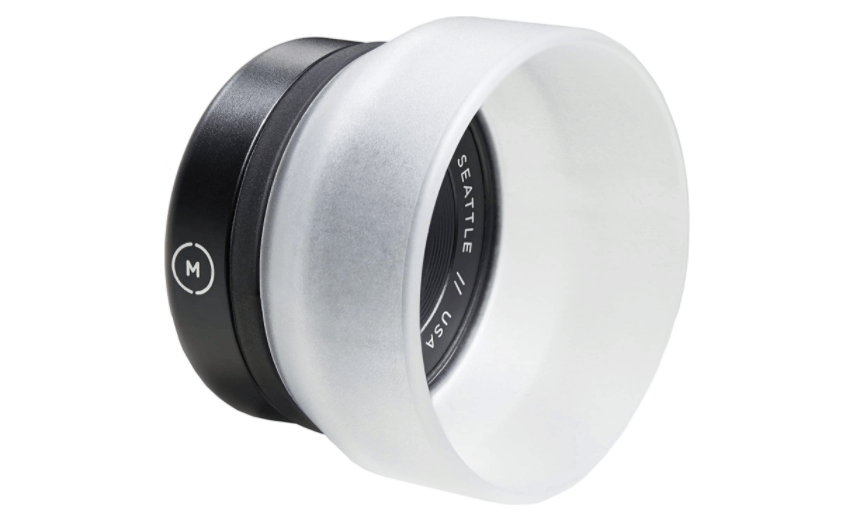 When shooting objects that are very close-up, the image quality becomes more important than ever. Because Moment lenses use cinema-quality glass, you can pretty much guarantee that photos will be incredibly crisp, even on the edges. The 10x Moment Macro Lens, for example, expertly magnifies your subject with no distortion.
Because Moment lenses require you to purchase a dedicated case, it makes sense to stick with the same brand for multiple lenses. Macro photography is incredibly fun with an iPhone, and adding a dedicated lens drastically improves the quality of your shot. Plus, all Moment lenses come with a 100% satisfaction guarantee. If you're going to splurge on one lens for your iPhone photography kit, this is the one we'd recommend.
5. Moment Wide Lens: Best wide-angle lens for iPhone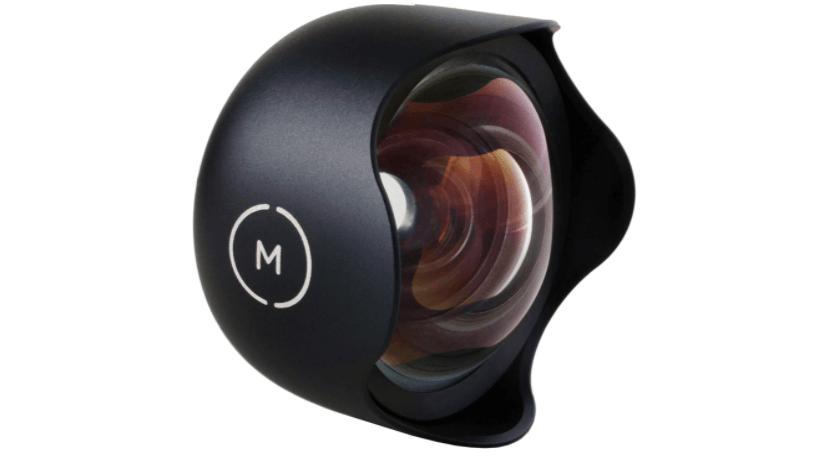 The Moment Wide Lens is one of the most popular iPhone lenses on the market, and it's perfect for wide-angle photography, be it shooting architectural details indoors or incredible outdoor landscapes. The Moment Wide 18mm lens comes in a multi-element glass design that captures 2 times more of your image with superb clarity throughout. Moment lenses easily attach using custom Moment cases, which will vary depending on the iPhone model you're using, and all Moment lenses come with a lifetime warranty.
6. Moment 14mm Fisheye Lens: Best fisheye lens for iPhone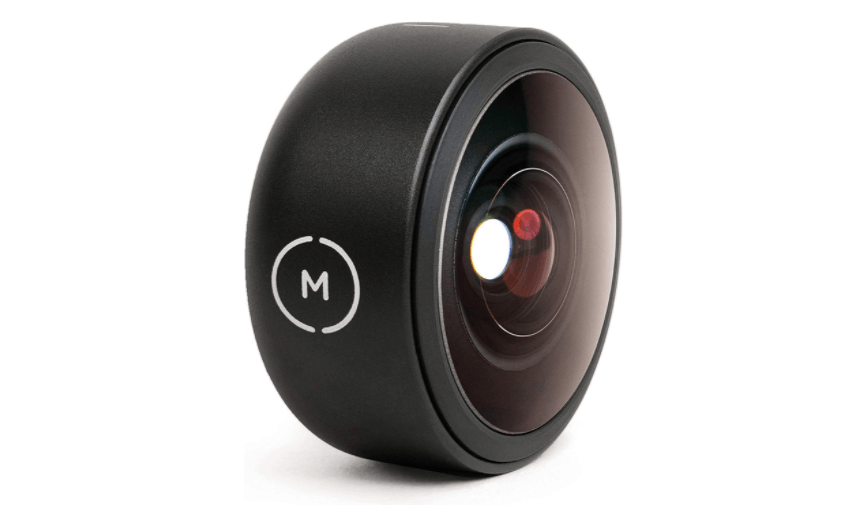 If you've ever used a fisheye lens before, you know that it's a super-wide-angle lens that distorts a photo to look spherical. Fisheye lenses are great for landscapes and extreme sports. You can also use them to add an artistic element to photos.
The Moment 14mm Fisheye Lens takes excellent 170-degree shots with no dark corners or vignetting. As with all Moment lenses, you'll need to purchase a Moment phone case with a mounting system for the lens. This is a great lens for photographers looking to expand their horizons and get creative with new angles.
Moment 14mm Fisheye Lens on Amazon
7. Insta360 Nano: Best iPhone lens for 360-degree photos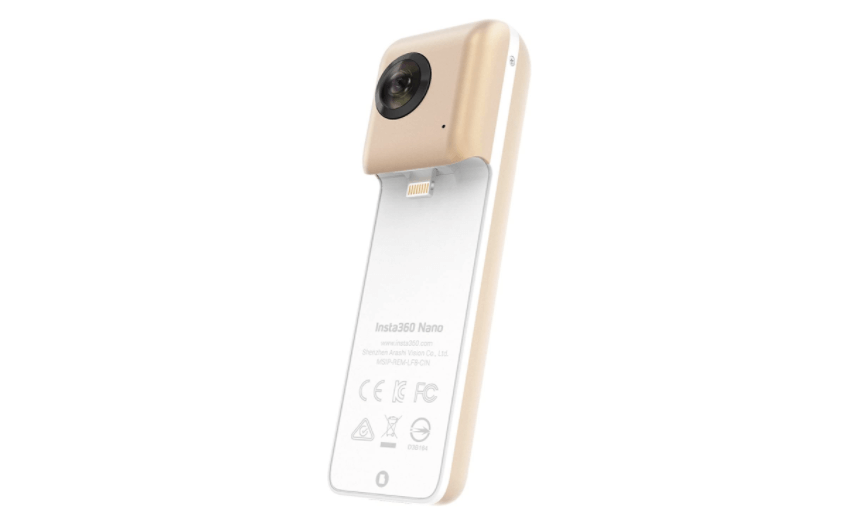 The Insta360 Nano isn't a lens in the strictest sense of the word. Rather, it's a digital camera that works in conjunction with your iPhone to create 360-degree images and videos. The Nano is compatible with the iPhone 6/6 Plus and iPhone 7/7 Plus, but there are versions for newer models as well.
The Insta360 uses dual 4K cameras to capture footage before stitching it together to create 360-degree panoramas. The image quality is exceptional, and the compatible app has a great interface for shooting as well as sharing on social media.
Using external lenses with your iPhone camera is, hands down, the best way to improve your iPhone photography. Your photos will be sharper and better focused. But what's even better, external lenses will let you experiment with new angles that would otherwise be beyond the scope of even the most advanced iPhone cameras.