Love your iPhone camera but wish it had more pro-level features? Why not try a new iPhone camera app? Sure, the native Camera app on iPhone covers all the basics, but if you want to try a new technique, emulate manual controls, or shoot awesome video, you'll need something more robust. The iPhone's advanced technology, combined with cutting-edge software and app design, makes these camera apps the perfect complement to your iPhone.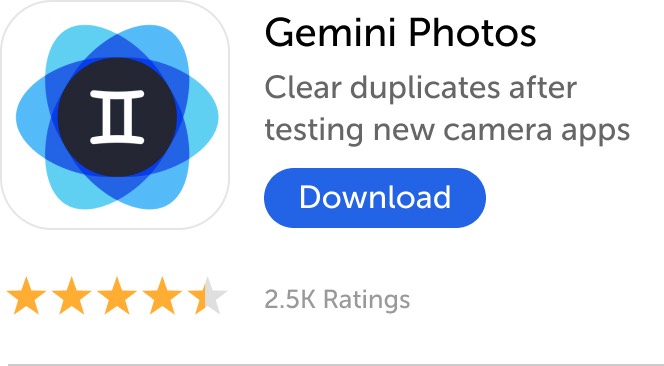 The 10 best camera apps for iPhone, and what makes them great
Ready to find the camera app of your dreams? Start with our favorites. These are the best iOS camera apps on the market today:
Adobe Lightroom
ProCamera
VSCO
MoviePro
Slow Shutter Cam
Obscura
Dazz Cam
Camera+ 2
Halide
MuseCam
1. Adobe Lightroom: Shoots in RAW on iPhone
Best feature: Shooting in RAW
Well-known as a professional photo editing tool, the Lightroom app also includes a powerful camera that allows you to implement manual controls, add presets, and change shooting modes on the fly. One of the most useful features is the ability to shoot photos and save the files in RAW so you have more options when you make your edits. And, yes, RAW files take up more room than JPGs, so it's best to use this feature when you know it's going to make a difference.
DNG is Adobe's version of the RAW file type, and this feature can be turned on easily before shooting a photo. Adobe Lightroom is free to download, and a premium subscription costs $4.99 a month.
2. ProCamera: Camera app for low-light conditions
Best feature: Shooting in low-light conditions
ProCamera is a camera and video app with all the professional controls necessary to capture beautiful images and stunning videos. Most of the features are similar to those you'll find on the other apps included in this list, but ProCamera excels at taking sharp photos in low-light conditions. It's even more useful for its ability to provide in-depth control over your video camera settings. If you shoot a fair amount of video, ProCamera is definitely the app for you.
With ProCamera, you can take advantage of preset camera modes. Plus, you can also control image stabilization, add geotags, and set the resolution and frame rate of your videos. This is a professional camera app for photographers who want to get serious about using their iPhones as their primary camera. ProCamera currently sells for $8.99.
3. VSCO: Manual focus camera app
Best feature: Manual adjustments of focus and exposure
VSCO has been praised as one of the best photo editing apps for its unique presets. The VSCO Camera app includes several manual controls that allow you to control the shutter speed, ISO settings, and white balance. The ability to adjust your focus and exposure manually is valuable for those who seek to take creative portraits, moody landscapes, and tack-sharp product photos.
If you already use VSCO to edit your photos, try out its dedicated Camera feature on your next photo shoot. The VSCO Camera app is free to download, but some of its features require a premium subscription, which currently costs $19.99 a year.
4. MoviePro: Best camera app for shooting video
Best feature: Advanced video recording
Many of the apps we've mentioned so far include features for both still photography and video, but MoviePro takes its filmmaking features to the next level. With MoviePro, you can shoot in multiple resolutions and frame rates, with background music, several cameras, external microphones, and more.
Speed control zoom allows you to zero in on the action, and you can also capture still images while you are filming. Priced at a flat fee of $9.99, this is a must-have app for videographers.
5. Slow Shutter Cam: Camera app for long exposures
Best feature: Long exposure simulation
Popular applications of long exposure shots include star trails and other night sky images, dreamy waterfall shots, and light painting. If you've longed to experiment with these artistic techniques or you enjoy shooting photos in low light, you'll love Slow Shutter Cam, which allows you to choose shutter speeds of up to 30 seconds. As long as you use a tripod, the long exposure possibilities are endless. Slow Shutter Cam is well worth the $1.99 price tag.
Slow Shutter Cam on the App Store
6. Obscura: Best camera app for beginners
Best feature: Easy-to-use interface
Obscura is another app that includes RAW capabilities and a library of manual controls. The beautiful interface and intuitive controls make it an easy-to-use choice for beginners, and the results are impressive. First, use the dial controls to set your white balance, shutter speed, iso, and focus. Next, choose from more than a dozen presets, perfect for a variety of scenes. Obscura is $4.99 with in-app purchases.
7. Dazz Cam: A camera app that replicates film photography
Best feature: Live filters that emulate film
Dazz Cam is inspired by vintage film cameras with several live filters that make your images feel like they were shot using an old-school film camera. Choose your retro camera and lens before switching to the Camera feature, where you can experiment with all sorts of special effects. You can even add a timestamp for a more authentic feel. While Dazz Cam is free to download, some of the effects require a premium subscription, which is currently $12.99.
7. Camera+ 2: Great camera app for different shooting modes
Best feature: Capture presets
When you first launch the Camera+ 2 app, you'll notice that the camera is very similar to the iPhone Camera, and the extra controls give you added flexibility without feeling intimidating. With Camera+ 2, you can shoot in RAW for more advanced editing and take advantage of manual controls. You can also take advantage of the capture presets, which include an Auto feature for quick snapshots, as well as slow shutter speeds, macro, and action shots. Camera+ 2 is available for $4.99.
9. Halide: A manual camera app for novice photographers
Best feature: Detailed histogram for better control
Halide has so many features and controls that you may be initially intimidated, but once you experiment a bit, you'll be hooked. The app is designed to give you complete control of your settings, including focus, ISO, aperture, and shutter speed. In 2019, Halide was an App Store Editor's Choice, and it was included in Macworld's list of "Must-Have Apps."
Advanced features like RAW support, detailed histograms, and manual depth control give you creative license with every image you make. Halide is $11.99 per year.
10. MuseCam: Beginner-friendly camera app
Best feature: Unique presets for creative photography
If you're looking for a free app that gives you manual controls with RAW capabilities, try MuseCam. It's perfect for photographers who are just starting out and includes an easy-to-master interface and a great photo editor. Manual camera settings include shutter speed, ISO, white balance, and exposure compensation. Plus, you can use an array of film-inspired presets. MuseCam is available for $3.99 with additional in-app purchases.
These amazing iPhone camera apps take an already impressive camera and make it outstanding with added manual controls that you can adjust for endless creative applications. Once you make the switch, you may never use your native Camera app again. And if you're also looking for the best iPhone for photography, we did a rating of those as well.