How upset would you be if you lost all the pictures and videos on your phone? That's why backing your library up to a cloud service is essential. It's easy and automatic. With so many different cloud-based options, choosing one can be overwhelming. But if you're an Amazon Prime member, this decision may be a no-brainer. Because with Amazon Prime, photos can be backed up automatically, and the storage is unlimited. Yes, you read that right — unlimited storage for Amazon Prime members.
If your interest is piqued, keep reading for a deep dive into Amazon's photo service, Amazon Photos. Here, we'll cover everything that Amazon offers in the basic functionality of its iPhone app.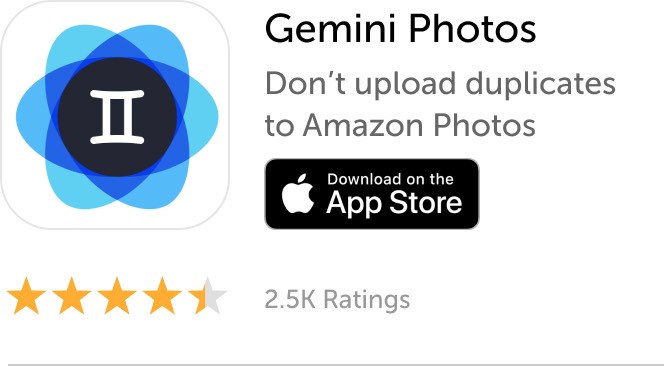 How Amazon Prime Photos works
Amazon Photos is similar to most other cloud-based services. To get the most out of it, you'll need to download the iOS app. Here's a list of features the app offers:
Auto-backup function for your entire photo library
Option to upload only select photos
Basic editing tools
Organizing and sharing features
Printing and photo book tools

Amazon Prime photo storage limits and prices
One of the best things about Amazon Photos is that Amazon provides 5 GB of free storage for all Amazon accounts, and there is no storage limit for photos if you're an Amazon Prime member. All of their storage tiers for Prime members offer unlimited storage space for your pictures, but any videos you upload will count toward your 5 GB storage limit. If you need more space than that, you can upgrade to one of their larger storage tiers:
100 GB for $1.99/month
1 TB for $6.99/month
2 TB for $11.99/month
Are Amazon photos stored at full resolution?
One of the biggest advantages that Amazon Photos has over competitors like iCloud or Google Photos is that it lets you upload unlimited full-resolution pictures. There's no compression whatsoever applied to the photos you upload.
Are Amazon photos secure?
Yes. Storing your pictures on Amazon Photos is not only easy, but it's very secure. You're able to hide images and even password-protect them for extra security. But obviously, if you choose to share a photo with someone, it becomes less secure.
How to use the Amazon Photos app on iPhone or iPad
You can use Amazon Photos in your web browser, but to get the most out of the service, you'll want to download the iOS/iPadOS app. The app enables features like auto-backups, photo editing, and album sharing. So, download Amazon Photos from the App Store and keep reading to start using it.
How to upload photos to Amazon Prime Photo storage
After you download the app, there are two different ways to upload your pictures to Amazon Prime. You can set it up to automatically back up all of your photos or to only upload the pictures you select. Here's how to do both:
Auto-Save your photos
When you open the Amazon Photos app for the first time, you'll be prompted to sign in.
Turn the toggle on next to "Back up photos and videos from this device automatically."
Tap "Done."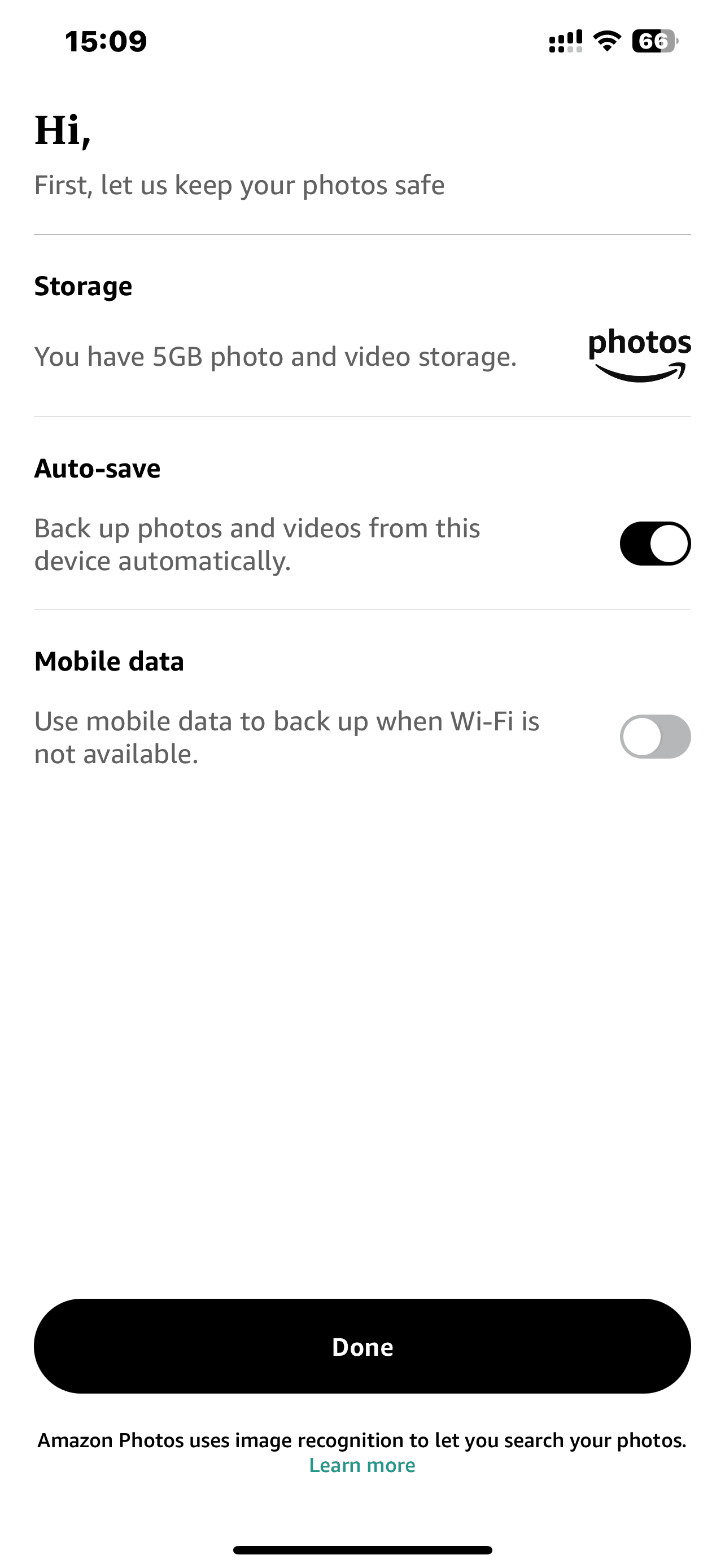 Upload select pictures
In Amazon Photos, tap the smile icon top left and go to Settings (gear icon top right).
Tap "Upload photos manually."
Select the pics you want to upload, then tap "Upload."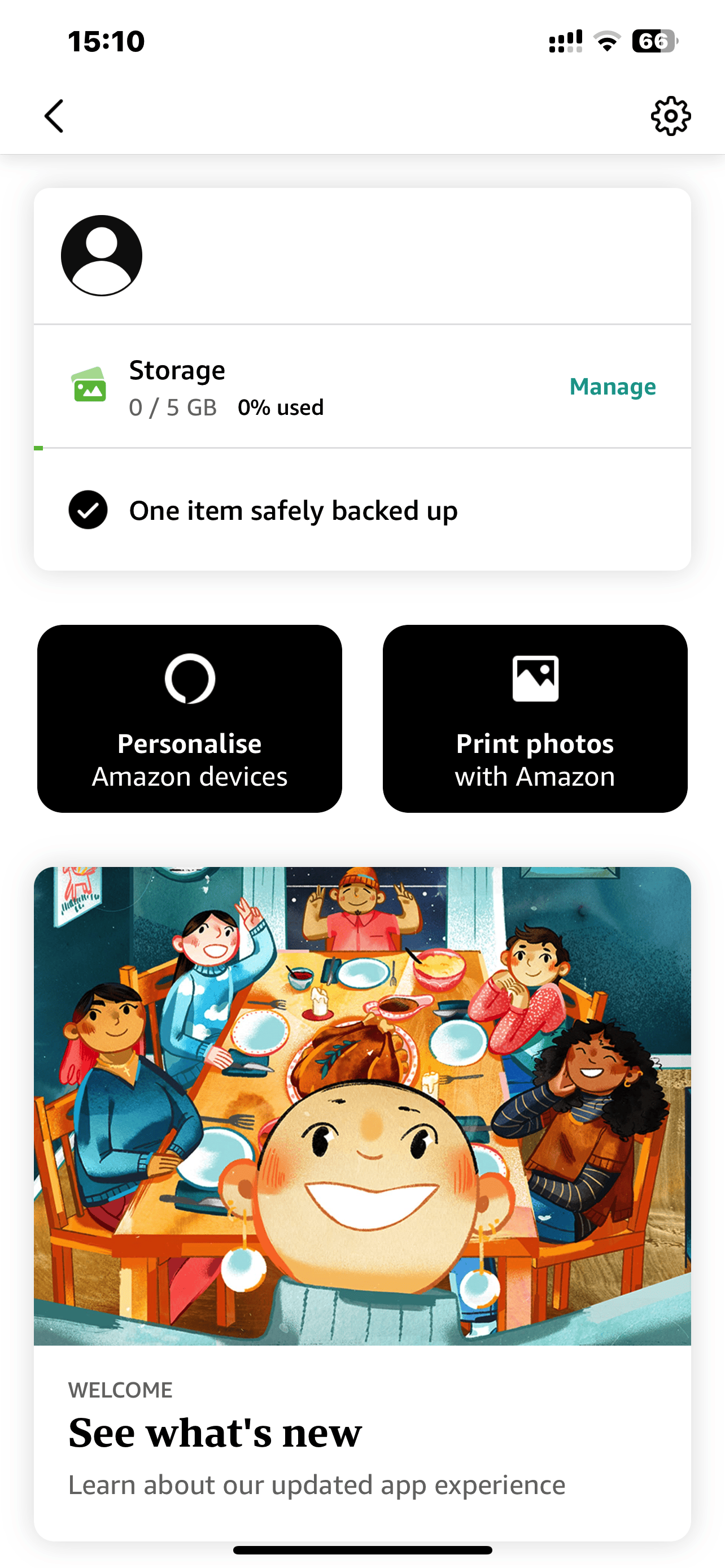 How to access your photos in Amazon Photos
When you're done uploading your pictures, you can view them all simply by going to the main screen of the app.
Something to note: Amazon Photos is purely a backup service. So if you're looking to free up some space on your iPhone or iPad, you'll need to manually delete those pics from the Photos app after they have been uploaded.
How to download photos from Amazon Photos to your iPhone or iPad
Downloading pictures from Amazon Photos is almost as easy as uploading them. Just follow these steps to download pictures to your iPhone:
Select the image you want to download.
Tap the three dots in the top-right corner.
Hit Download.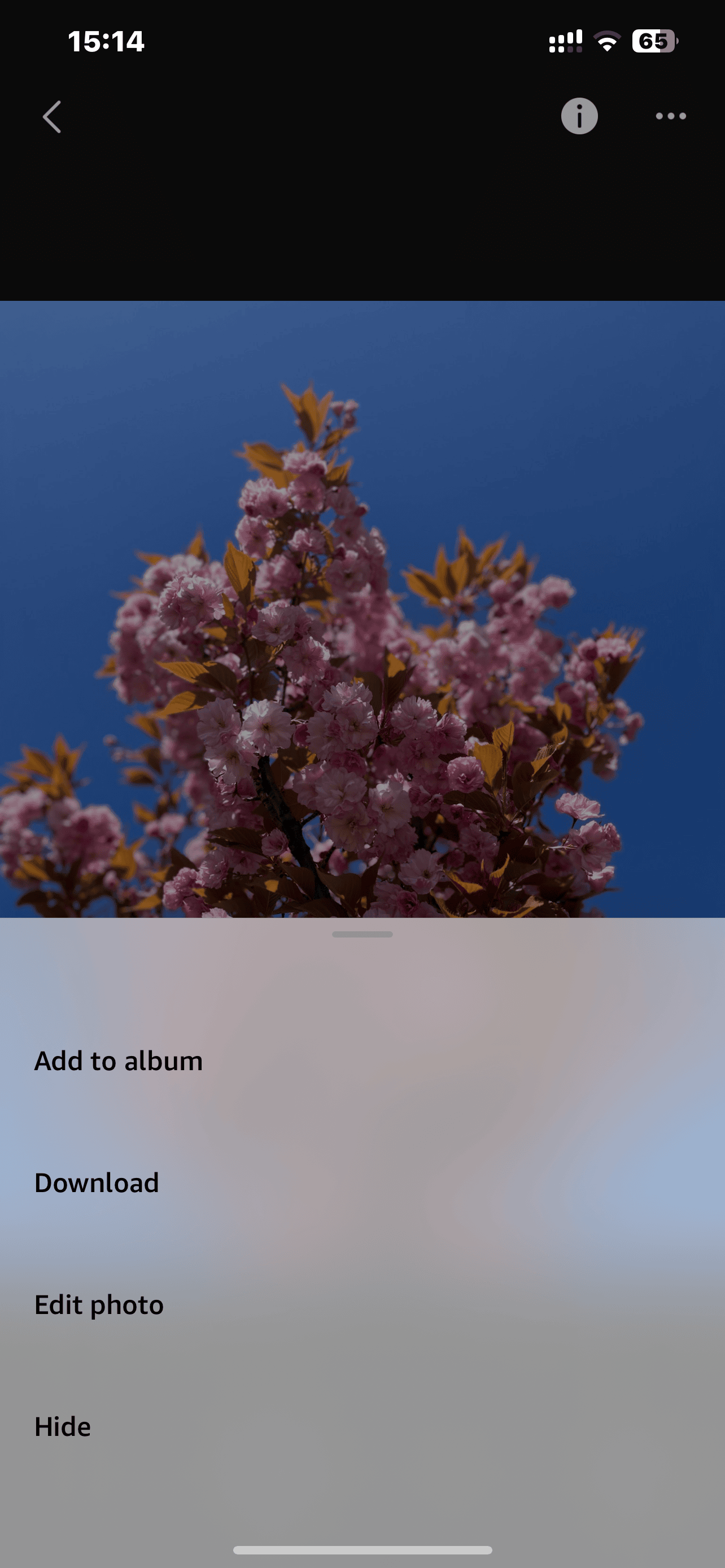 How to share photos and videos in the Amazon Photos app
Amazon Photos also lets you share pictures with your friends and family. Here's how you do it:
Select the photo(s) you want to share.
Tap the Share icon (a square with an up arrow).
Choose if you want to share via Messages, Mail, or Amazon contacts.
How to delete photos from Amazon photo storage
If you have a photo you want to delete from Amazon Photos without losing it elsewhere, this is how you do it:
In Amazon Photos, open a picture.
Tap the trash can icon in the bottom right.
Hit Move to Trash to confirm.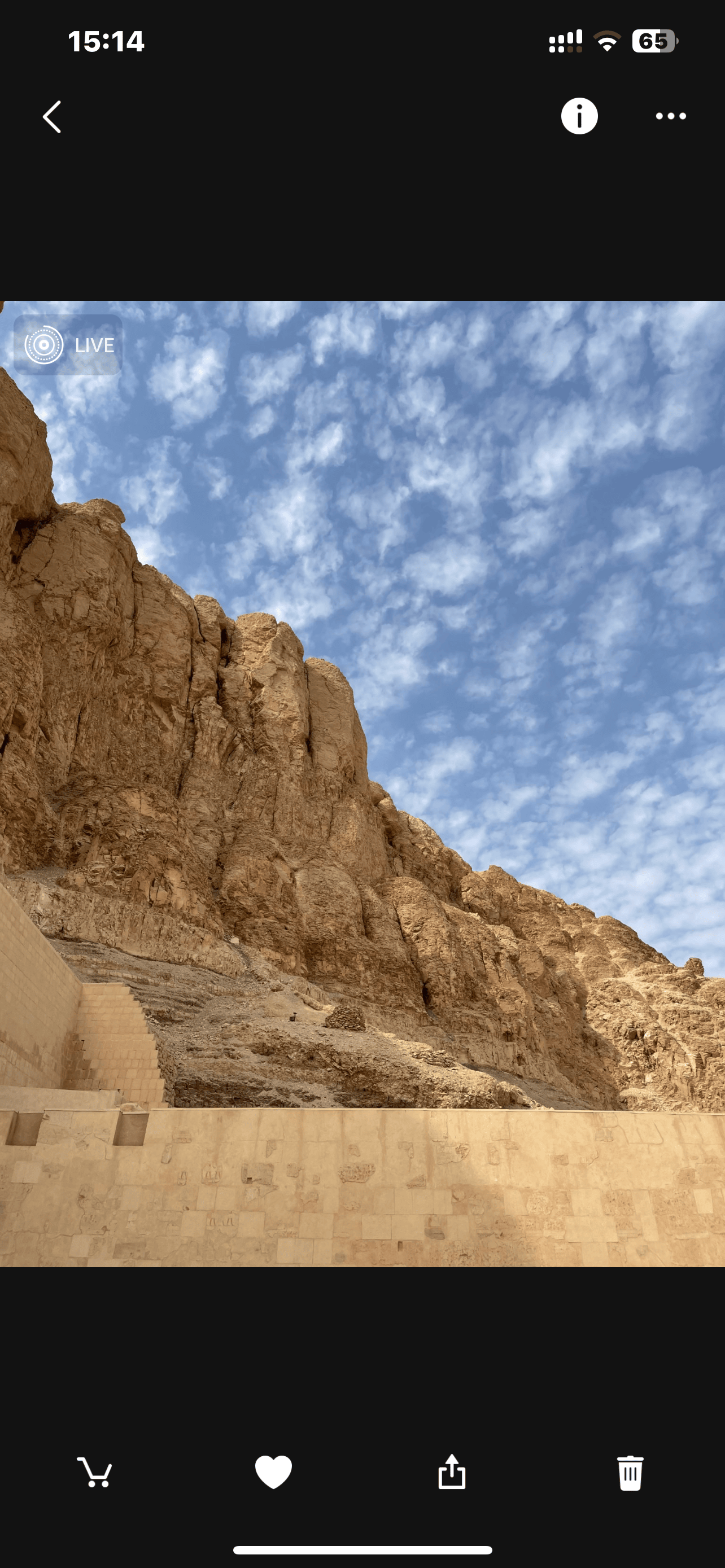 How to stop using Amazon Photos
Maybe you've tried out Amazon Photos, but now you've decided it's not working out the way you'd hoped. You can always cancel your plan. Unfortunately, you have to do it from a web browser, not the app. But it's relatively straightforward. Here are the steps for canceling your Amazon Photos plan:
Open your web browser and go to photos.amazon.com.
In the top left, tap the three horizontal lines to sign in with your credentials.
Tap the three dots and navigate to Storage > Manage Storage > Cancel my plan.
Choose "End your plan," "Turn off the auto-renewal," or "Change your plan."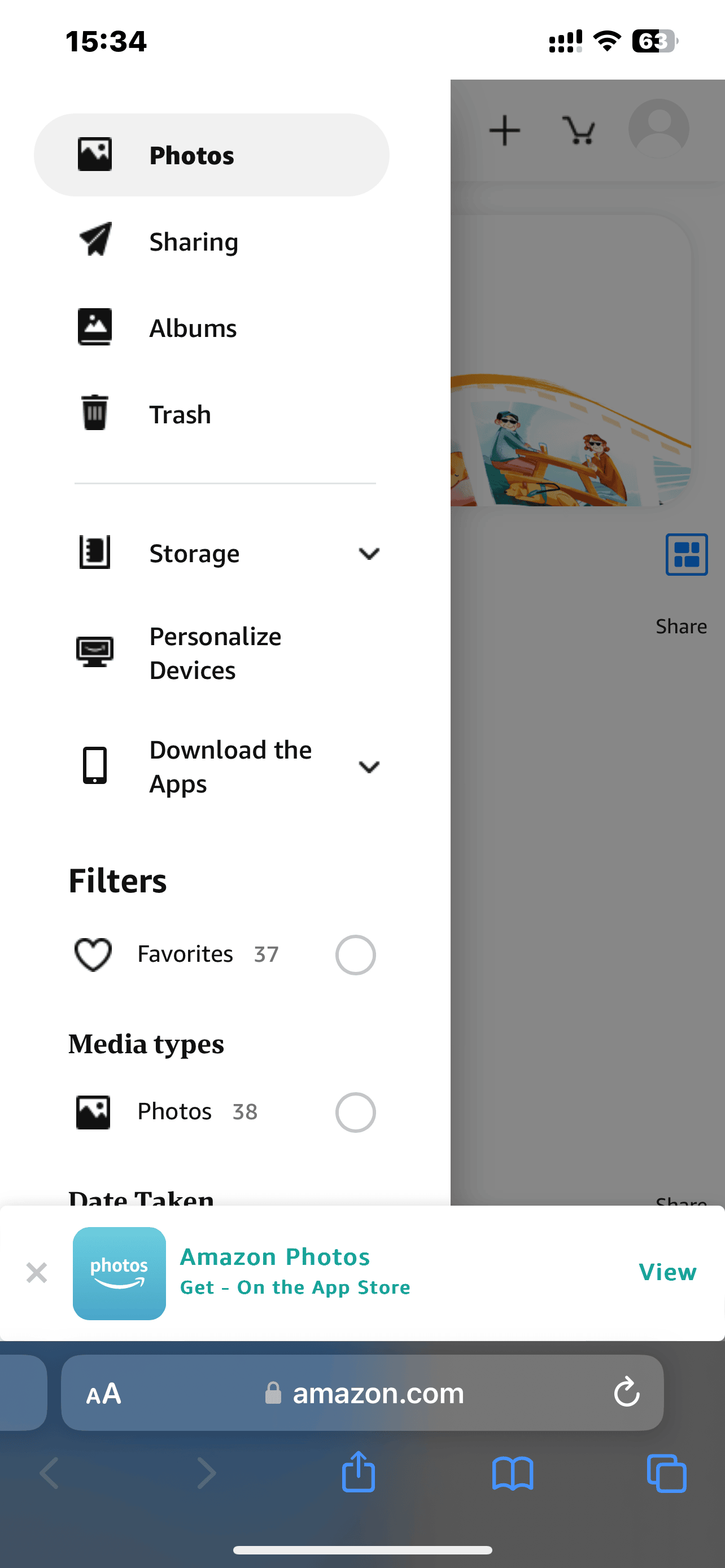 Like other cloud-based services, Amazon Photos makes backing up your pictures easy and very convenient. But with features like unlimited storage and full-resolution photos, Amazon Photos is hard to beat. If you're already an Amazon Prime member, you should give it a try, especially before you start spending money on another cloud service. Oh, and check out our selection of the best external iPhone storage drives if you're also considering offline storage options.