While TikTok is praised for its dreamy filters and fun effects, like all apps, it has some limitations when it comes to its editing tools. That's why the most popular creators turn to third-party apps to edit their videos and give them a more professional, polished look. Whether you're on the hunt for different sounds, new filters, or unique effects, we've rounded up the top TikTok editor apps that can help you create awesome videos worthy of the For You page.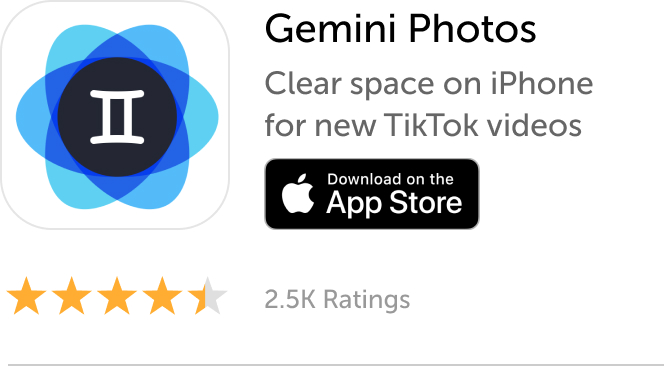 Our favorite TikTok video editors right now
If you're tired of the same old popular filters and overused effects on TikTok at the moment, we invite you to expand your reach beyond the in-app editor and into the world of third-party tools. The following are our favorite TikTok editor apps right now:
CapCut
Zoomerang
InShot
Funimate
Lomotif
Magisto
Vizmato
VideoShow
Videoshop
FilmoraGo

1. CapCut: The original TikTok editing app
Formerly known as Viamaker, CapCut is an all-in-one editing app created by the company that founded TikTok in the first place. This free app features a huge music library with exclusive copyright songs, easy-to-use editing tools (like speed change, trim, and reverse), advanced filters, trending stickers, and custom TikTok fonts that will make your videos stand out from the crowd.
Plus, the app's magical effects — with titles like Dreamy, Retro, and Party — will add a creative touch to all of your content.
2. Zoomerang: TikTok video editor
If you're new to making TikTok videos, Zoomerang is the app for you. This beginner-friendly app not only comes with one-button editing tools but includes step-by-step tutorials that show you how to recreate some of the most popular TikTok video trends.
Free to download, this app also comes with over 100 effects, cool filters, music, and other ways to edit your videos. The free plan has limited features, and a paid subscription is required to access all of the app's content.
3. InShot: Edit TikToks your way
One of TikTok's in-app editing downfalls is the inability to import your own music. But with Inshot, that's no longer a problem.
This free, HD video editing app and maker allows you to either choose from their library to audio clips or import your own music. It also has awesome editing tools (like background blur, trim, split, and cut), cool effects, and movie-style filters. The downside to the free version is that all videos created are watermarked, although there is in-app purchasing available that will allow you to download your videos watermark-free.
4. Funimate: Edit TikTok videos with visual effects
Calling all creatives — we've found your new favorite visual effects app. Funimate is a free app that comes with some of the most colorful, interesting, and aesthetically pleasing effects, transitions, stickers, editing tools, and filters to use on TikTok. Not only can you choose from 100-plus advanced video effects, but you can also develop your own effects, empowering you to become a true creator.
Videos created with the app's free version will be watermarked. However, in-app purchases are available.
5. Lomotif: Music video editor for TikTok
Looking to add unique, under-the-radar music to your TikTok videos? Then check out Lomotif. This app has a huge music library that features classic hits and up-and-coming beats alike. Plus, its editing tools make it easier than ever to add a song to your video or photo montage. It also comes with filters, emojis, editing effects like hyperlapse, and the ability to import content from other platforms, including Instagram.
The downside to this app is that you can't select a particular part of the song to play, and you have to pay a small fee to remove the watermark from your downloaded videos.
6. Magisto: Best TikTok editing app
Want an app that will create a TikTok video for you? Enger Magisto. This intuitive app makes video creation as simple as pressing a button. Just select the kind of video you'd like to make, upload your content (which can be videos, photos, or both), and let Magisto make a movie for you.
Magisto also comes with a music library, effects, titles, stick videos and photos, brand colors, font customization, professional themes, and the ability to import your own music. It's free to download, but you have to purchase a paid plan to access all the features.
7. Vizmato: Editing app for TikTok with voice modulation
Many cool features make Vizmato a great TikTok editing app, like cool background music, awesome visual effects, retro filters, and customizable themes. But the voice modulation tool is what makes this one so fun. You can alter your voice to sound like a ghost, a chipmunk, a baby, and more. It also has some top-of-the-line tools to make lip-syncing easier, plus the ability to upload your own music.
While this app is free to download, in-app purchases and subscriptions are required to access all its features and tools.
8. VideoShow: TikTok video editing app
VideoShow is a classic editing app that's a great tool for making polished, professional-looking TikTok videos. Not only does it include an array of simple editing tools, over 50 themes, a background music library, cool fonts, and unique filters, but it also has a voice changer with a speed adjuster so you can add voice effects to your TikTok.
This app supports 30 languages and is free to download. However, in-app purchases are available to gain access to additional features.
9. Videoshop: A TikTok editor with everything you need
Videoshop is another classic editing tool. It comes with all the standard editing features like music, sound effects, video speed adjustment, filters, transitions, text, and cutting tools. It also has cool editing effects like impose, which lets you layer videos on top of each other for a neat 3D look.
This app is free to download and comes with in-app purchases to access all of the features.
10. FilmoraGo: TikTok video editor app with multi-track audio
Editing with FilmoraGO gives you access to tons of creative editing tools that can make your videos pop. There are hundreds of different stickers, effects, and filters to give your content a little flair, as well as a huge music library filled with popular songs and fun sound effects. It also supports multi-track audio and video editing — something the TikTok in-app editor doesn't currently offer.
This app is free to download but requires a paid subscription to access all the features.
With these apps at your disposal, there's no limit to what kind of TikTok videos you can create. So get out there and make your day like no one else can!