In the age of social media, like it or not, we're all content creators. One of the easiest and most engaging things you can do to your video is change the speed — whether that's using slow-mo to really take in a moment or speeding it up to make it more interesting.
Whether you're looking to make an exciting time-lapse or just want to add some flair to your video, speeding up your footage can be an excellent way to set your content apart. In this article, I'll describe how to speed up a video on iPhone. That way, wherever you are, you're able to create must-see videos — even while you're on the go.
Using iMovie to speed up videos
iMovie is a powerful video editing app available for free on the App Store. It offers an extensive range of editing tools, including the ability to speed up videos. Here's how to use iMovie to speed up your videos: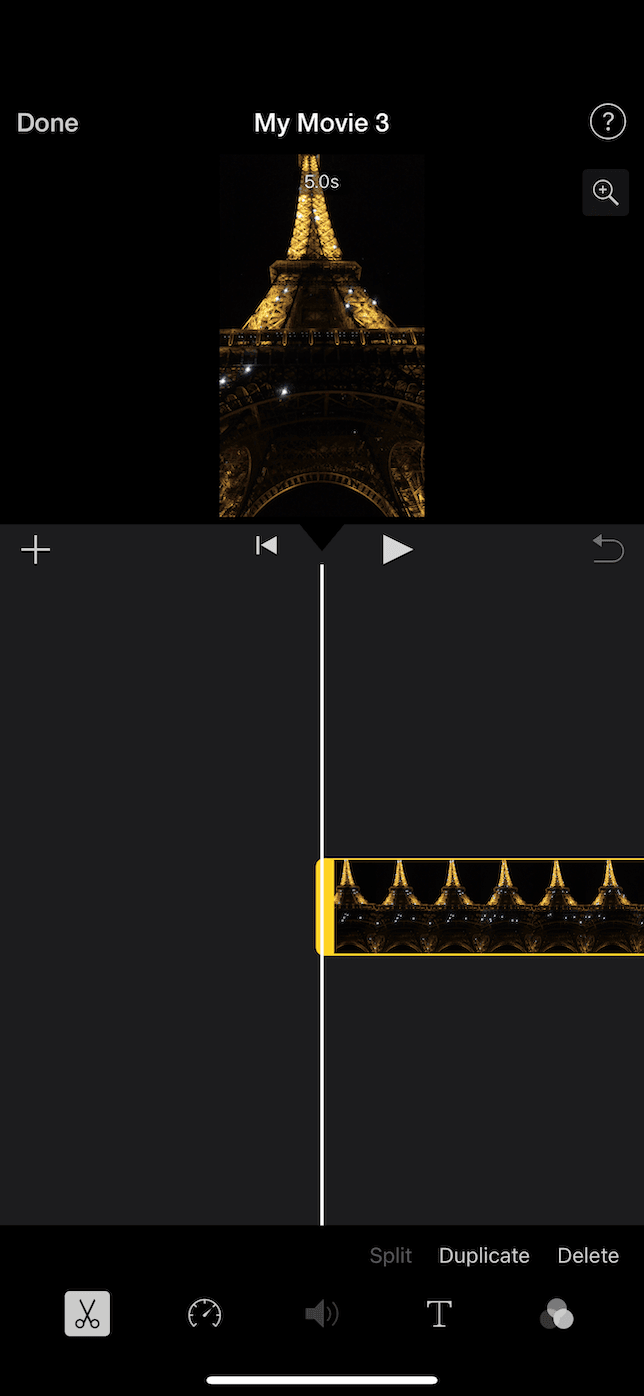 Download and install iMovie from the App Store if you haven't already.
Open iMovie and tap + > Movie to start a new project.
Choose the video you want to speed up from your library and tap Create Movie.
In the timeline, tap on the video clip to reveal additional editing options.
Tap on the speedometer icon at the bottom of your screen.
Use the slider to adjust the speed of the video. Move it to the right to speed it up.
Preview your edited video by tapping the Play button.
Look at the top-left corner and tap Done when you're finally happy with the new speed.
Then, tap the Share icon in the bottom-left corner and select Save Video to save the new, sped-up video to your Camera Roll.
Speeding up slo-mo videos with Photos app
If you record a video using the slo-mo feature, you can adjust the speed of it later using the native Photos app. All you have to do is follow these steps: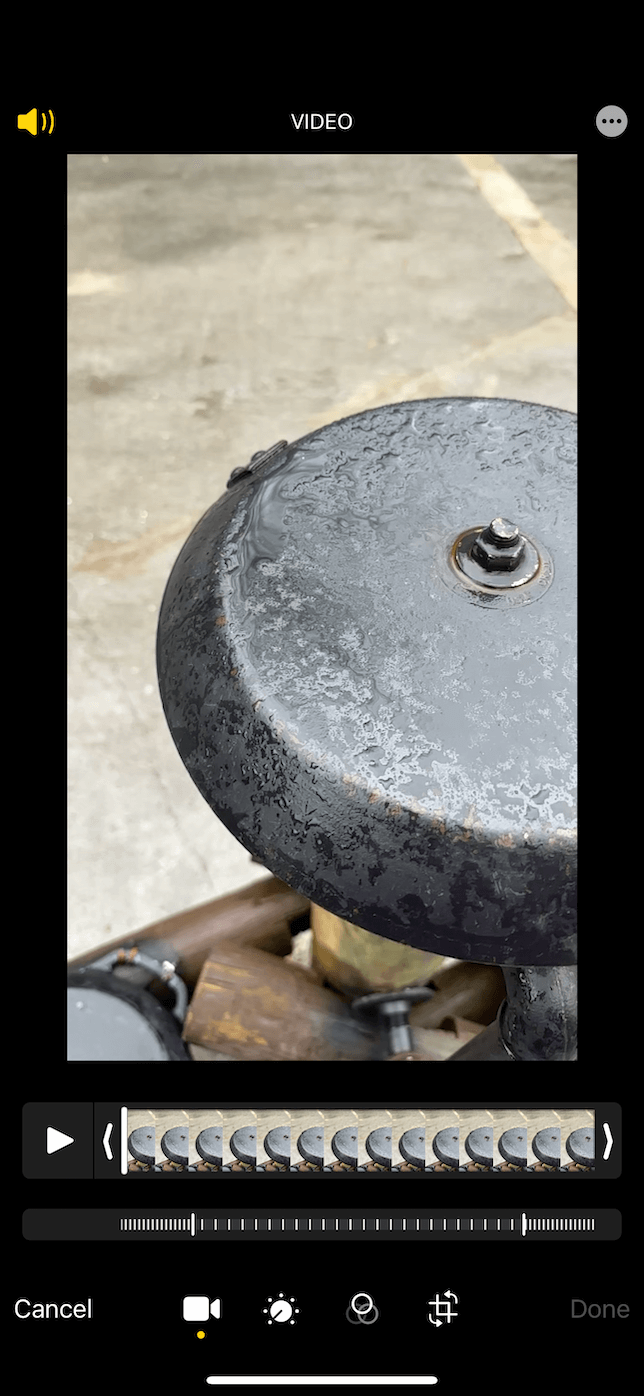 Open the Photos app on your iPhone.
Find and select the video you'd like to speed up.
In the upper-right corner, tap Edit.
At the bottom of the screen, you'll see a white timeline with hatched lines. Drag the two taller white vertical bars closer together to speed up the video. You can also bring the bars to meet and completely remove the slo-mo effect.
Preview your edited video by tapping the Play button.
Tap Done in the bottom-right corner.
Your edited video will be saved as a new clip in the Photos app, leaving the original video untouched.
Third-party apps for speeding up videos
There are several third-party apps available on the App Store, like the popular Video Speed Editor, that can help you speed up your videos. Once you have it downloaded and installed, here's how you can use Video Speed Editor to make your videos faster:
Download and install Video Speed Editor from the App Store.
Open the app and tap Import Video.
Choose the video you'd like to speed up from your library.
Adjust the speed using the slider at the bottom of the screen. The app will display the new speed as a multiple of the original speed.
Preview your edited video by tapping the Play button.
Tap Export in the upper-righthand corner to save your edited video. You can choose your desired resolution and video format during the export process.
Tips for speeding up videos on iPhone
Stabilize your footage: Speeding up a video can sometimes amplify any shakiness in the original footage. To avoid this, ensure that your video is stable before speeding it up. You can use a tripod, a gimbal, or even the built-in stabilization features on your iPhone to capture steady footage.
Why are you recording this video: Think about why you recorded the video in the first place and what you want people to get out of watching it. If you want people to retain details and small moments, then you'll probably want the video to be a bit slower. In contrast, a faster video is likely to convey more energy and excitement.
Think about your audio: When you speed up a video, the audio is also impacted. My personal recommendation is if you are adjusting the speed of a video, then get rid of the sound you recorded with it. You can also always add new background music or sound effects.
Test different speeds: Don't be afraid to experiment and play around with different speeds. Try different variations. You can always revert your video back if you don't like something. But you also don't know what cool thing you might stumble upon when you're playing with different settings.
Speeding up videos you shoot on your iPhone is a simple trick to help make them more entertaining. With so many tools at your fingertips, you'll just need to figure out which one you like using the best. Keep in mind there's not really a right or wrong way of making videos. Whatever method can help you achieve the look and feel you want best is the only thing you should be concerned about.
Hopefully, after reading this article, you're inspired to try out many of these tools and techniques on your own videos. Even using just one of the methods mentioned in this article, you'll undoubtedly impress your friends and engage a captive social media audience.
As you're editing your videos, it's a good idea to keep a backup of the original somewhere — even if it's not on your phone. That way, you can revert back to the original if you realize you've gotten a little carried away with all of the edits you've made.
Now that you know how to speed up a video on your iPhone, it's time to let your creativity flow and see what kind of exciting videos you can create. Even if you're just recording things from your everyday life, it doesn't mean they have to be boring. With just a few taps, you can create a visually stunning video that people will want to keep watching over and over again.