Our iPhones have become invaluable tools for our everyday lives. Some may even argue that they're irreplaceable devices for us to stay connected — for better or worse. But the problem is it doesn't matter how much we love our iPhones, sometimes, it feels like the battery just doesn't love us back.
Now, if you're struggling with poor battery performance, don't worry. You are far from alone. Especially as your device ages, the battery is likely to get worse.
If you're tired of always having to charge your iPhone, then you've found the right article. I want to share with you 12 effective ways to save the battery on iPhone. There's also an extra tip or two that will help you get the most out of your device.
1. Adjust screen brightness
The component that requires the most power to run on your iPhone is obviously the display. And as I'm sure you can guess, the brighter the screen, the more power it needs. So, the first and easiest way you can help save your battery life in between charges is to turn down the screen brightness.
Adjusting your brightness is easy; all you have to do is simply swipe from the upper-righthand corner of your screen to open the Control Center. There, you'll see the brightness slider.
It's also good to disable Auto-Brightness. As you can probably figure out, this is when your phone adjusts the screen brightness to the lighting in the physical space you're in. But if you're trying to spare your battery, then you'll probably want to have more control over the brightness. To turn off Auto-Brightness, go to Settings > Accessibility > Display & Text Size > Auto-Brightness and toggle the switch off.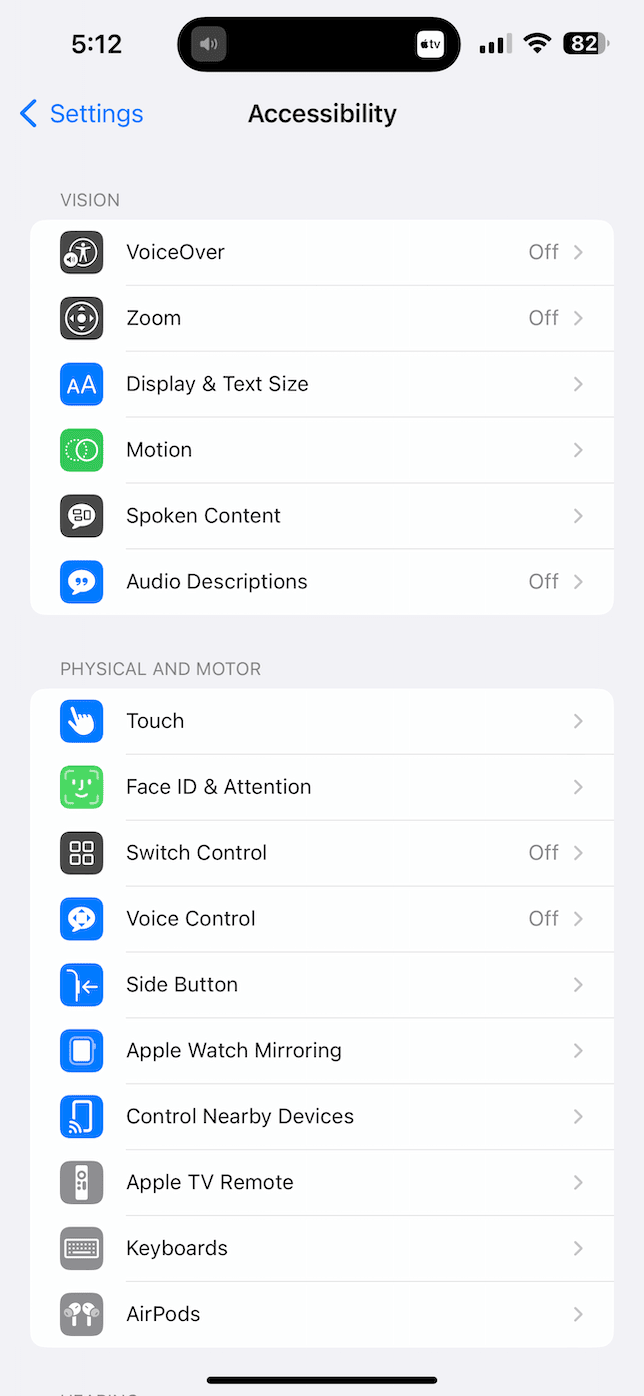 2. Enable Low Power Mode
iOS offers a native feature called Low Power Mode that's designed to literally help extend your battery life between charges. When you have it turned on, Low Power Mode reduces background activity and disables some of the visual effects.
Your iPhone will automatically prompt you to turn on Low Power Mode every time your battery reaches 20%. But you can always manually turn it on by going to Settings > Battery and toggle the switch on. Keep in mind that Low Power Mode will automatically turn off when your iPhone reaches 80% charge.
3. Disable background app refresh
Some apps constantly refresh their content in the background, which can drain your battery. To save battery life, disable background app refresh for apps that don't need to be constantly updated. Go to Settings > General > Background App Refresh and turn it off completely or select which apps you'd like to disable individually. This will prevent apps from updating in the background, but you can still refresh them manually when needed.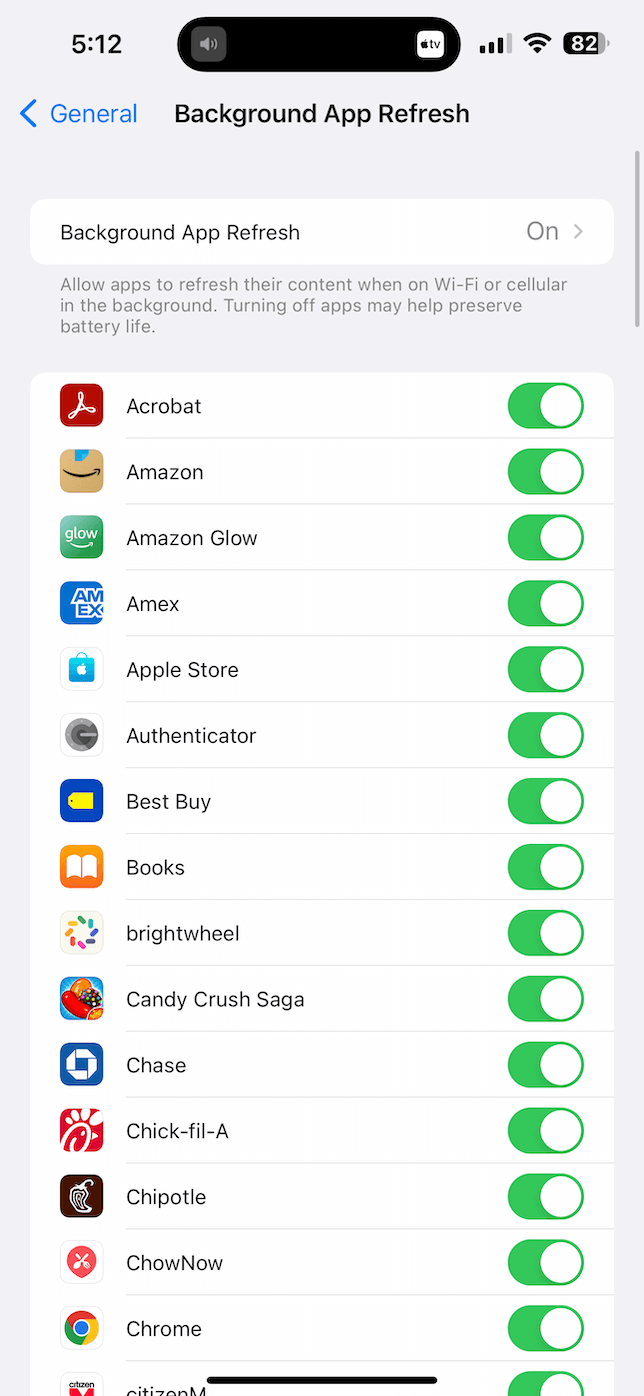 4. Turn off push email
Push email is a feature that constantly checks for new emails and sends notifications as soon as they arrive. This can be a battery drainer, so if you don't need instant email notifications, consider disabling push email. Instead, set your email to fetch manually or at a specific interval. Go to Settings > Mail > Accounts > Fetch New Data and choose your desired fetch interval.
5. Disable location services for certain apps
Location services is one of the primary tracking features in iOS. It's an amazing tool for any app that needs to use your location. The biggest problem with it is that it requires using your iPhone's GPS, Bluetooth, and Wi-Fi chips. Each of these tools is a major drain on your iPhone battery. So, I'm sure you can imagine just how much battery is required when you're using all three simultaneously.
If you don't need to use your Location Services, it's best to turn it off — for both power and privacy reasons. To disable the feature, you'll need to go to Settings > Privacy > Location Services and toggle off location services for specific apps.
You can also choose to set location access to "While Using the App" for apps that only need your location when they're actively in use.
6. Use Wi-Fi instead of cellular data
Using your cellular data connection always requires more power because your phone has to stay in constant contact with the nearest cell phone tower. That's why if you can use Wi-Fi, you should always opt for that first. Just make sure you're connected to a secure network to protect your privacy and data.
Of course, if you want to make sure you never use cellular data or disable it for specific apps, then you can go to Settings > Cellular > Cellular Data and toggle off the switch for the apps in question.
Tip: Do you need to increase Mac battery life?
After all this talk of improving your iPhone's battery life, you might be wondering how you can improve your Mac's battery, too. That's where CleanMyMac X can help. It's designed to optimize your Mac's performance. CleanMyMac X will run a series of scripts that will help you remove junk files and close out power-hungry processes that are draining your battery. Give it a try and enjoy a faster and more efficient Mac experience.
7. Limit notifications
Frequent notifications can cause your screen to light up and consume battery power. To save battery life, limit the number of notifications you receive or disable them for certain apps. If you want to turn off all notifications, you can turn on a Focus mode in the Control Center.
However, if there are certain apps giving you notification problems and consuming too much power, you can go to Settings > Notifications and turn them off for each app individually.
8. Disable automatic app updates
Automatic app updates can consume battery power, especially if you have a lot of apps or just ones that are constantly needing to be updated. Keep in mind larger apps will require more data, just like downloading multiple updates simultaneously.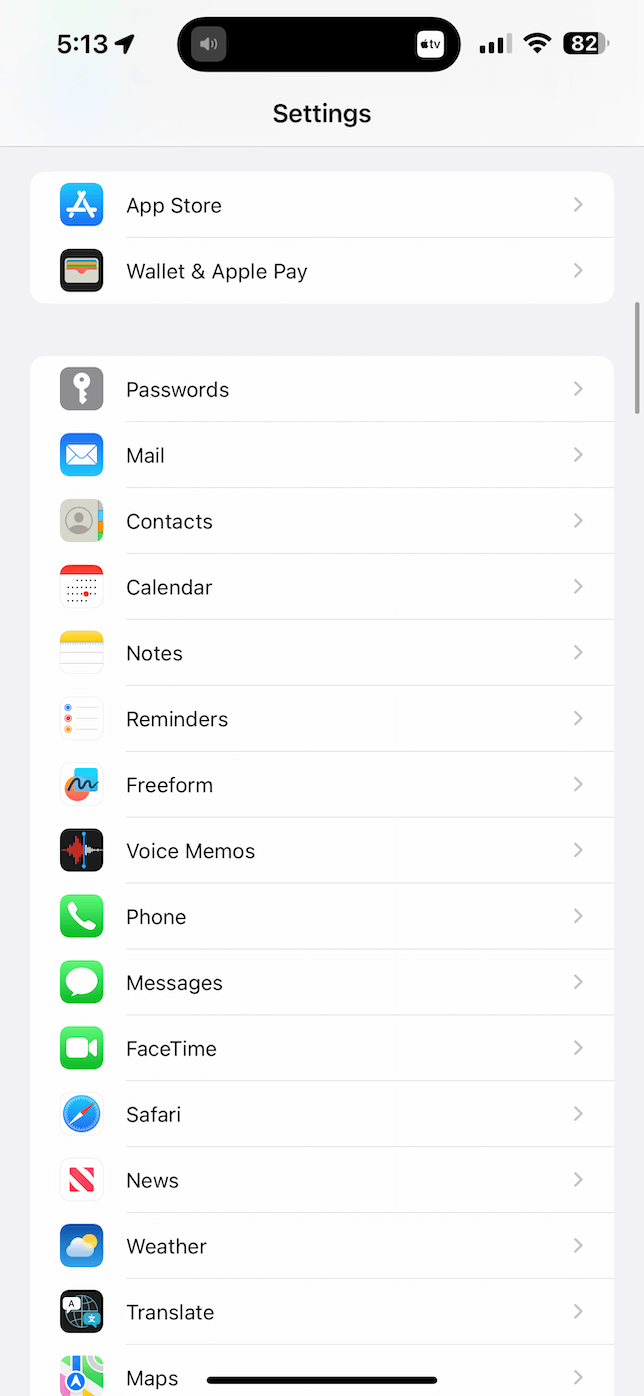 To save battery life, disable automatic updates and update your apps manually when your iPhone is charging. Go to Settings > App Store > App Updates and toggle off the switch. When you're ready to update your apps, open the App Store, tap your profile icon in the top-right corner, and scroll down to the "Updates" section.
9. Turn off unnecessary visual effects
iPhones come with some fancy visual effects, such as parallax wallpapers and app animations. While these effects look great, they can consume battery power. To save battery life, disable these visual effects by enabling Reduce Motion. Go to Settings > Accessibility > Motion > Reduce Motion and toggle the switch on. Additionally, you can reduce transparency effects by going to Settings > Accessibility > Display & Text Size > Increase Contrast and toggling on "Reduce Transparency."
10. Use Airplane Mode in low signal areas
When your iPhone is in an area with low or no signal, it works harder to search for a connection, which can drain your battery. In these situations, enable Airplane Mode to save battery life. Swipe down from the top-right corner of your screen to access the Control Center and tap the airplane button, and this will put your iPhone into Airplane Mode.
11. Close unused apps
While it's true that iOS is designed to manage app usage efficiently, keeping several unused apps open in the background can still consume battery power. To save battery life, close apps that you're not using. To do this, start at the bottom of your display and then swipe up (or double-click the Home button on older models) to access the app switcher. Close any app that you no longer use by swiping it up.
12. Keep your iPhone software up to date
Apple regularly releases software updates that can improve battery life by fixing bugs and optimizing system performance. Make sure your iPhone is running the latest version of iOS to take advantage of these improvements. To check for updates, go to Settings > General > Software Update and follow the prompts to download and install the update if one is available. It's a smart idea to perform updates while your iPhone is connected to Wi-Fi and charging, as updates can be large and consume power during the installation process.
There you have it, 12 effective ways to save battery life on your iPhone with added details and tips! With these strategies, you can enjoy your iPhone for longer periods without constantly worrying about running out of battery. Remember, it's all about finding the right balance between convenience and battery life, so adjust your settings according to your needs and usage habits.