The deeper you dig into the field of photography, the more cool ideas for photoshoots you're bound to uncover. And the more photos you take, the more props you'll tend to lug along with you when shooting. Props are common tools among professional photographers who provide portrait sessions for family photoshoots, wedding engagements, and other life events, but they can be useful for everyone — especially if you find yourself in a photography rut.
What counts as a "prop" in photography?
What comes to mind when you think of props? If you're like most people, you think of the items that actors use on stage during a performance. Props in photography serve a similar purpose. They are used in a photo to tell a story or improve your composition in some way. And while props in photography definitely aren't necessary, they are fun to experiment with.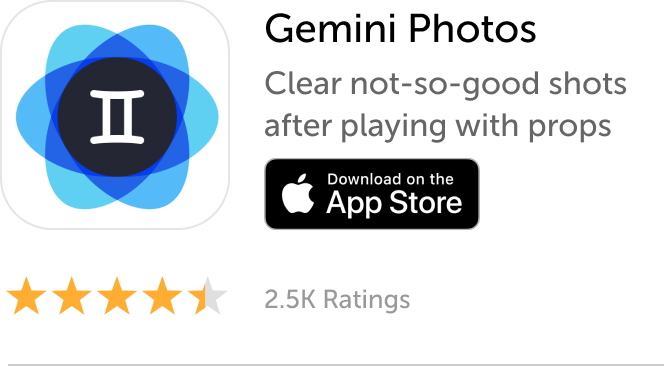 Why photo props are important
Props are especially useful for specific types of photography, including portraits. You may not need them when photographing professional models, but you'll find that props help novice subjects feel more at ease. If your models don't know what to do with their hands, for example, hand them a bouquet of flowers. Toddlers won't sit still? Give them a photogenic toy to play with. A prop can be as simple as a small mirror or as elaborate as a fancy sofa positioned under the trees in your backyard. The possibilities are endless!
How to use props in iPhone photography
Now that you know why you should use photo props, it's time to learn how to use them. If your props are small, you can pack them all up in a bag before heading to your next photography destination. And for type-A personalities, planning your props beforehand is never a bad idea.
Tip 1: Use props to add color to flat landscapes
When shooting landscapes, the goal is to find a composition with depth and interest to create a compelling shot. But sometimes, the natural world just isn't having it. In a world of endless grass against a gray sky, a colorful prop will become your best friend! On a dreary day, a pop of color can change the mood entirely. Ideas for colorful props include bright umbrellas, furniture, boxes, balloons, or hats (if you've got people in your scene). Experiment with colorful props to see what fits your personal style.
Tip 2: Use a prop to create a point of interest
Many beautiful landscapes lack a strong focal point, such as a vast empty sea or an endless forest. Does that mean you should forget about shooting these locations? Nope. Instead, try adding interest with a prop. Drop a toy boat into the sea, or tie a balloon to a distant tree. The creative possibilities are infinite and worth exploring.
Tip 3: Use props to personalize a portrait or group shot
Whether you're snapping shots of friends at the beach or capturing a portrait to celebrate an important milestone, props can be a great way to add interest, evoke emotion, or tell a story. A graduation cap and tossed confetti let the viewer know that there's something to celebrate. Marshmallows roasting around a campfire adds to the sentimentality that goes hand-in-hand with memories of camping. Often, the best props are items you might bring along even if you weren't planning to take photos. (Seriously, does anyone actually go camping without marshmallows?)
Fresh ideas for iPhone photoshoot props
Not sure what to use as a prop for your next photo session? Steal these ideas or use them as inspiration to come up with your own.
Idea 1: Use a simple cardboard frame to emphasize your subject
Adding a frame around your subject works to add dimension to a photo. Use objects within the landscape like doors or windows to frame your subject, or bring along a simple cardboard or wooden frame to use in your photo. If you're taking a portrait, ask your model to hold the item in front of them so that it frames whole or part of the face. Or if you're shooting a landscape, hold the frame yourself and shoot the image inside. You can even place the frame on the ground to highlight flowers, insects, or other interesting compositions.
Idea 2: Invest in colorful items that can be used indoors or out
Who knew that the hobby of photography would involve collecting fun knickknacks and random odds and ends? But once you start using props in photography, you will see perfect photo props everywhere you go, from the grocery store to antique shops. The right items for you will depend on what you prefer to take photos of. Dishes and tablecloths are great for food photography. Toys, games, and colorful hats are nice to have on hand when shooting photos of kids.
Idea 3: Use mirrors or glass balls to create reflections
Finding great reflection compositions is like going on a treasure hunt because you never know what you'll come across, and a reflection naturally varies from day to day. If you don't have time to seek out reflections, you can make your own by bringing along a mirror or a lens ball and planning your composition around it. What makes lens balls and mirrors so useful is that you can use them in virtually any type of photography, from portraits to landscapes and everything in between.
Great newborn photography props
Newborn photography can be challenging, interesting, and incredibly fun all at once. Almost all newborn photos include some type of prop, so if you've got a new baby in your life, it's time to get creative. Here are some creative ideas for props to use during your newborn photoshoots.
Idea 1: Use something with personal significance