Are you wondering whether you should take the time to use a watermark on your photos? Will it protect them from theft? Make your photos appear more professional? Act as a signature for your digital work of art? Let's dig into some of these questions to help you decide whether or not you should watermark your photos.
Understanding watermarks
A watermark is designed to do a few things. First and foremost, it can make your images harder to steal or less desirable for thieves. Watermarks are also useful for promoting your work by branding your photo with a logo that is easily recognized as your own.
Believe it or not, watermarks are pretty controversial in the world of photography, with some photographers believing that they are incredibly useful and others considering them to be a waste of time and a distraction from the photo itself.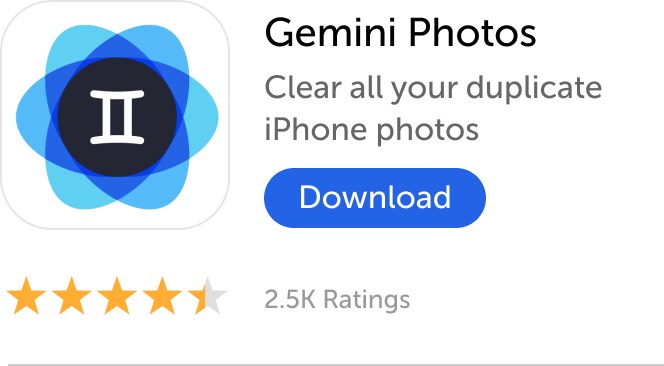 What is a watermark in photography?
A watermark is a logo or text that is superimposed over an image. When designed and added correctly, a watermark should be nearly transparent and shouldn't interfere with the composition. Watermarks are easy to apply to your photos digitally, but careful consideration should be made to ensure that the watermark isn't too large and doesn't distract from the overall image.
Does a watermark copyright-protect your photos?
The minute you create a photo, your work is copyrighted, whether it is watermarked or not. A watermark may deter thieves from using your work, but if your photo is posted online and someone wants to use it without permission, it's pretty easy to do, with or without a watermark.
Why you should watermark your pictures
Now for the controversial stuff. If you're thinking about watermarking your photos, you owe it to yourself to read through the pros and cons before deciding. There are some compelling reasons to use a watermark on your photos, and for many photographers, it is worth the extra time to add them. Here are some reasons why adding a watermark to a photo makes sense.
You want to build brand recognition
When done correctly, watermarking your photos is a good way to build your brand. Your followers and clients will begin to recognize your watermark as your own, and when your work is shared, you may gain recognition because viewers will know exactly who took the photo. For some photographers, using a watermark is how they sign their artwork.
You want to discourage theft of your photos
Despite the fact that anyone who really wants to steal your photos will do so with or without a watermark, you may still want to add one to at least make the process a bit more difficult. Basically, this means that honest folk and lazy thieves will leave your work alone. On the plus side, pirates who do choose to use work with your watermark attached will give you some free marketing before you ask them to take down your photo.
You don't want paying clients to print their own photos from your digital proofs
If you are a professional photographer who sends clients digital proofs of photos, a watermark will discourage them from having the photos printed themselves. In this case, you'll want your watermark to be prominent across the photo without distracting the viewer from the main subject.
Why you shouldn't watermark your images
There are just as many reasons why you shouldn't watermark your photos. Here are the most compelling reasons to stay away from watermarks.
A watermark will detract from your photo
As a photographer, you spend a lot of time planning and executing the perfect composition, and even the most unobtrusive watermark will distract viewers.
A watermark only keeps honest people honest
If someone wants to steal your photo and use it for their own purposes, they will either use it with the watermark or remove the watermark through the use of various editing tools. In other words, watermarks may discourage theft, but they definitely won't prevent it.
A watermark may appear unprofessional
I'm sure there are plenty of lovely watermarks out there, but the majority are too large, too colorful, and positioned in a way that makes them look unprofessional. A badly designed or poorly placed watermark will make even the best photos look tacky. Producing beautiful photographs is the best way to earn your reputation as a professional.
Using watermarks
If you've read through the pros and cons of watermarking and still want to use one on your photos, use the following guidelines to ensure that your watermark is professional and unobtrusive:
Your watermark should be simple and easy to read.
Place your watermark in a spot where it won't be a distraction.
A monochromatic watermark — black, white, or gray — will get the job done without being too loud.
Make your watermark transparent (but still opaque enough to see).
How to watermark photos on iPhone
There are numerous ways to add a watermark to your photos, from the most simple text option to fancy logos. Because we are advocating simple and unobtrusive watermarks, we'll go over how to add a text watermark in the Lightroom app on your iPhone or another mobile device.
Lightroom is free to download to use, but there are some premium features that require a monthly fee to access. Here's how to add a watermark to your photos using the Lightroom mobile app:
Download Lightroom and open it on your iPhone.
Tap the settings icon in the upper-right corner.
Tap Watermarking.
In the text box, type the text that you want to use for the watermark.
Tap anywhere on the photo example to move the watermark on your photo.
Use the sliders at the bottom of the screen to make your text bigger or smaller and to make your watermark more or less opaque.
To use your watermark in a photo, tap the share icon when you're ready with your edits.
Tap Export as > More Options > Include Watermark.
How to watermark your photos using the Watermark Photo app
With the Lightroom mobile app, you can set up a watermark so that it appears on all of the photos you export and share, so you shouldn't need to watermark your photos in bulk. If you do want to bulk-watermark your photos, you can use the Watermark Photo app. The basic version is free to use, but the premium version has extra graphic design features and removes the app's own watermark for $39.99 per year. Here's how to bulk-watermark your photos using the Watermark Photo app:
Download Watermark Photo and open it on your iPhone.
From the home screen, tap Watermark Multiple Photos.
Your photo library will open so you can select the photos you want to watermark.
Tap Done.
Choose from custom stickers, text, an imported logo, or a signature watermark.
Tap the checkmark when you are done, and your photos will automatically be saved to your photo library.
Whether or not you choose to watermark your photos is based on your own personal preferences. If you do choose to use a watermark, you'll find that a basic text version is easy to apply with Lightroom or Watermark Photo.
Watermarks isn't the only thing you'll need to figure out as an aspiring iPhone photographer, so check out our favorite iPhone photography tips for more helpful info.